All About Ultimate Love Reality TV Show 2020 | Africa Magic
Ultimate Love is a first of its kind reality TV show created by MultiChoice. The show will feature single male and female strangers living together in an isolated location with the hope of finding life long partner/love.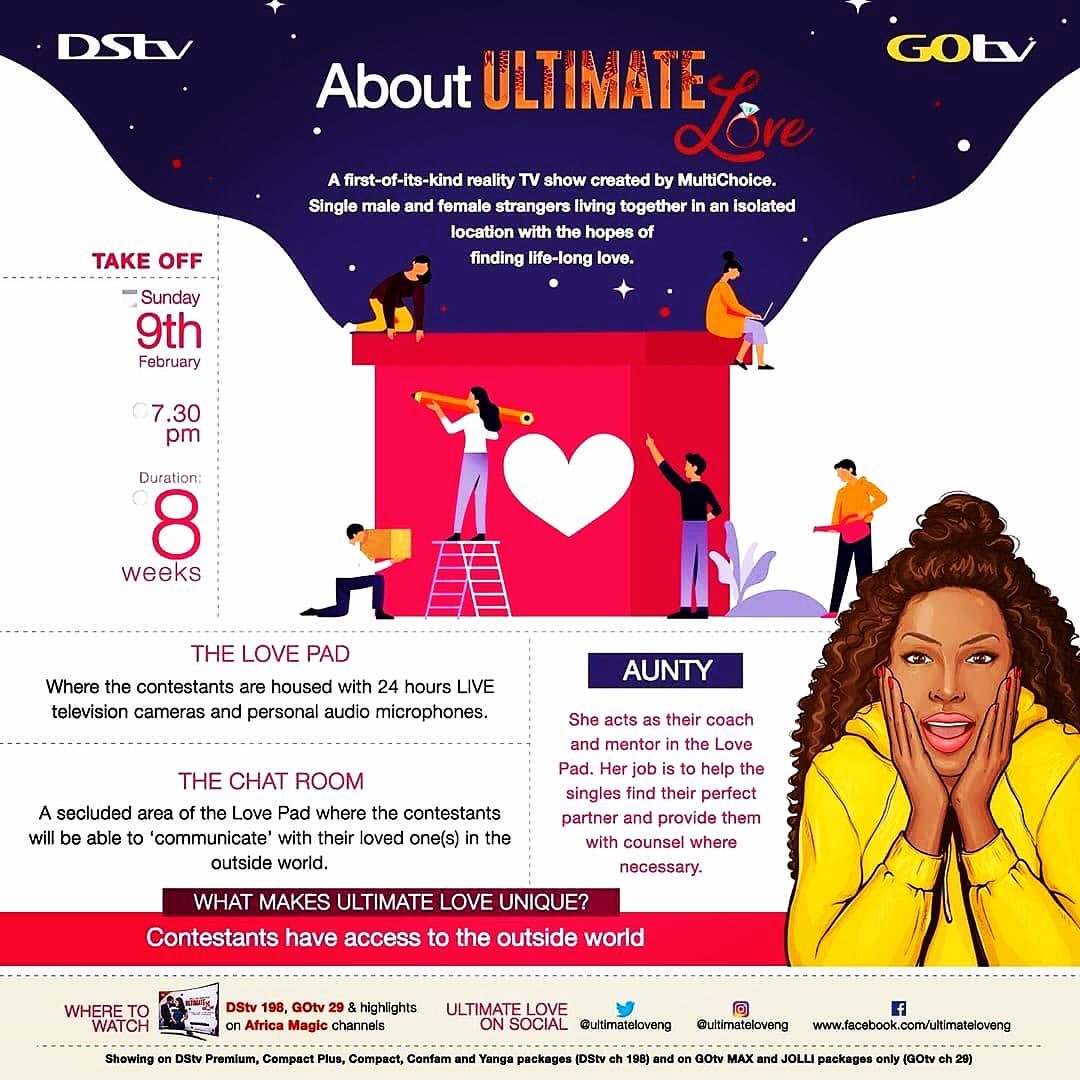 The unique feature of the show is all contestant will have access to the outside world during the course of the show. The show will start on Sunday 9th, February 2020 at 7:30pm. You can watch the the live show on DSTV channel 198 and GOTV channel 29. The show is available on DSTV premium, DSTV Compact plus, DSTV compact, DSTV Confam and DSTV Yanga packages. Its also available on GOTV max, GOTV Plus and GOTV Jolly packages.
Highlights of the Show
The ultimate love show will have the following features.
The Love Pad
The Love Pad is the Ultimate Love House where contestants are housed with 24 house LIVE television cameras and personal audio microphone.
Ultimate Love Chat Room
The Ultimate Love Chat Room is a secluded area of the Love Pad (house) where contestants will be able to communicate with their loved one(s) in the outside world.
Aunty
Aunty is the Ultimate Love character, she acts as their coach and mentor in the Love Pad. Her job is to help singles in the Love Pad find their perfect partner and provide them with counsel where necessary.