Names of 20 Big Brother Naija (BBNaija) All Stars 2023 Housemates / Contestants (Season 8) – BBN Pictures, Age, Profile & Instagram,
The Big Brother Naija 2023 All Stars reality TV show have started. This Year's show featured housemates which were introduced into the show on 23rd July 2023 and they will be staying in the house for 72 day. Here are the All Stars housemates Name and Profile/Biography in the Big Brother Naija season 7 edition reality TV show.
Meet the Four(4) New Fake Housemates
Big Brother has introduced four fake housemates into the Big Brother house. This housemates will participate in all the task and Head of House challenges but will not compete for the grand price neither will they be evicted until Big Brother chooses to remove them from the house. These housemates have been tasked to keep it a secret from the remaining housemates in the house. Here are the four fake housemates;
1. Kim Oprah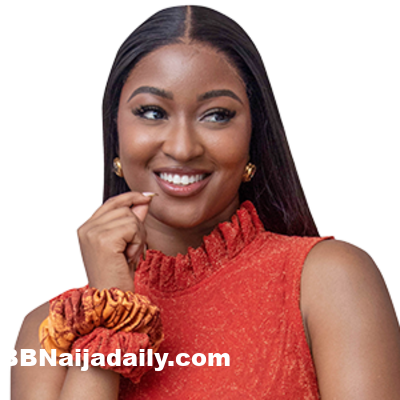 Chinonso Ibinabo "Kim Oprah" is a serial entrepreneur, tv personality and travel enthusiast
Big Brother Name: Kim Oprah
Hobbies: Traveling, Playing Tennis, Golfing
Occupation: TV Personality
Date of Birth: 15/12/1995
State of Residence: Lagos
State of Origin: Imo
Country of Residence: Nigeria
Relationship Status: Single
Relationship Status: Single as A Pringle
Describe Yourself: Goal Getter, Ambitious, Adventure Lover
2. Lucy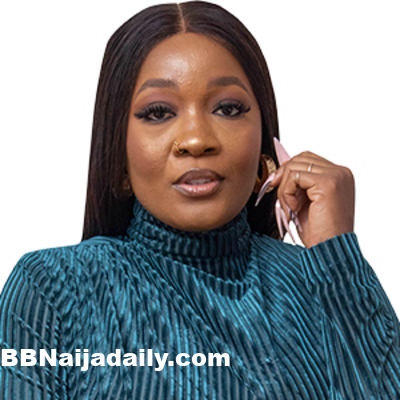 Essien Edet Lucy is a fun loving, easy going, caring person and i am also a crazy person.
Hobbies: Cooking, Dancing, Eating
Occupation: Business Woman
Date of Birth: 04/04/1990
State of Residence: Lagos
State of Origin: Cross River
Country of Residence: Nigeria
Relationship Status: Single
3. Prince Nelson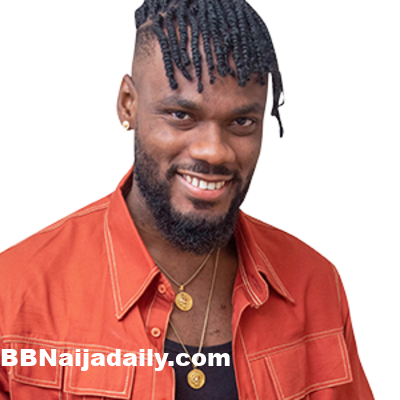 Prince Nelson is a graduate of pure physics from university of Calabar.
Surname: Enwerem
First Name: Nelson
Other Name: Onyedikachi
Hobbies: Reading, Music, Video Games.
Occupation: Business Man, Actor, Model, TV Host
Date of Birth: 02/08/1995
State of Residence: Lagos
State of Origin: Imo
Country of Residence: Nigeria
Relationship Status: Single
4. Sholzy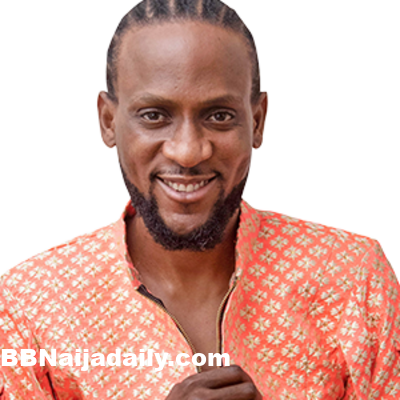 Sholzy Oburoh Omashola is from delta state Warri, happily engaged to a beautiful woman. He is from a family of 5, love sports, and also manage a night club.
Big Brother Name: Sholzy
Hobbies: Modelling
Occupation: Modeling, Actor
Date Of Birth: 14/11/1980
State Of Residence: Lagos
State Of Origin: Warri, Delta State
Country Of Residence: Nigeria
Relationship Status: Single
With weeks of drama, laughter, and emotional connections ahead, one can only guess what the following weeks will bring.
Names and Biography/Profile of the Big Brother Naija 2023 All Stars Housemates
Here are the Big Brother Naija all stars 2023 housemates.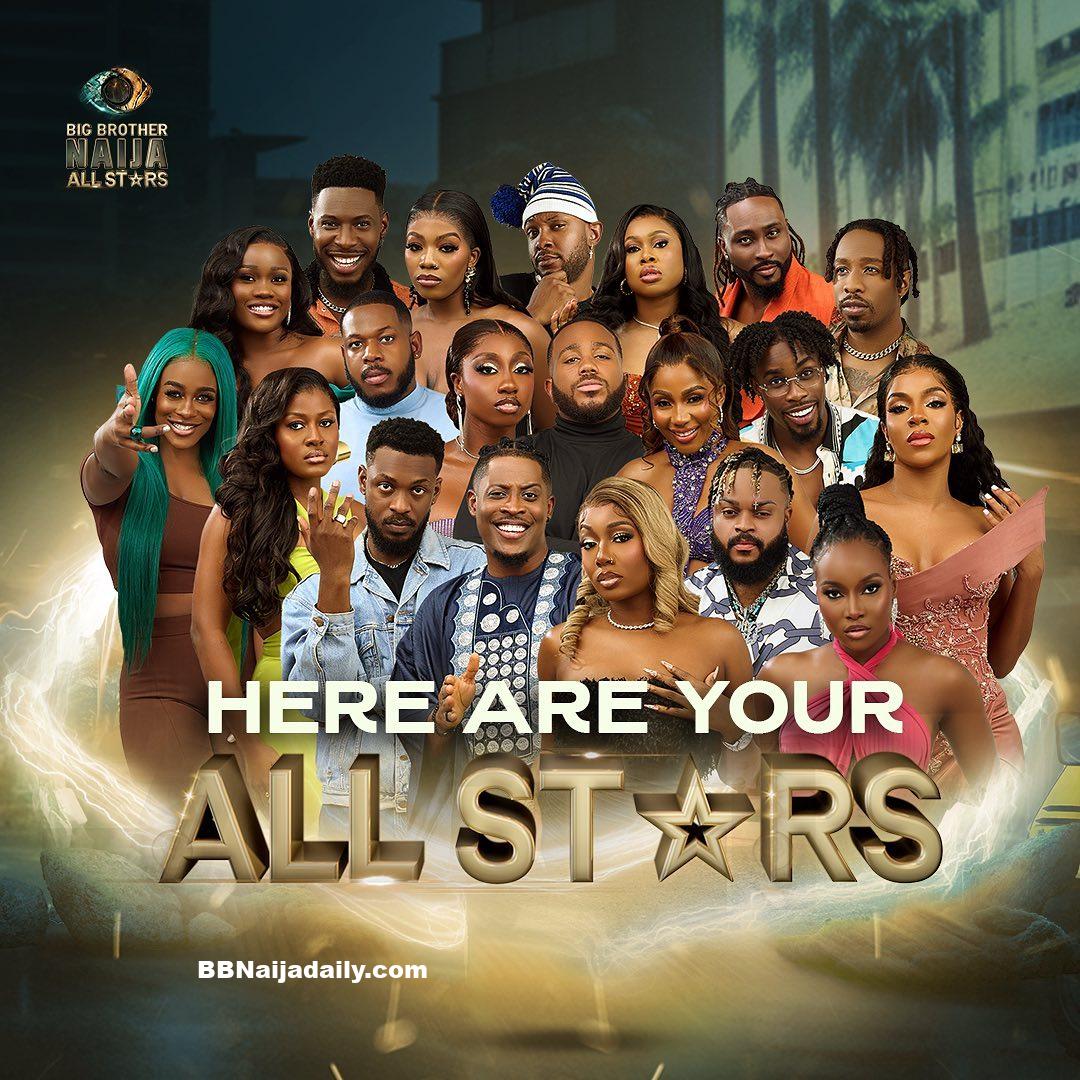 | | | | | | |
| --- | --- | --- | --- | --- | --- |
| SN | HOUSEMATE | SEASON | AGE | STATE | OCCUPATION |
| 1. | Cee C"Cynthia Nwadiora" | Double Wahala | 30 | Enugu | Lawyer |
| 2. | Kiddwaya Terseer | Lock Down | 30 | Benue | Entrepreneur |
| 3. | Doyin"Doyinsola Anuoluwapo David" | Level Up | 28 | Ondo | Radiographer |
| 4. | Frodd"Chemeka Okoye" | Pepper Dem | 31 | Anambra | Tech Enthusiast |
| 5. | Uriel Oputa | See Gobe | 34 | Imo | Music artiste, businesswoman |
| 6. | Pere Egbi | Shine Ya Eye | 35 | Delta | Actor |
| 7. | Princess Francis | Double Wahala | 32 | Imo | Entrepreneur |
| 8. | Soma "Somadina Anyama" | See Gobe | 31 | Imo | Graphics Designer |
| 9. | Angel Agness | Shine Ya Eye | 23 | Akwa Ibom | Writer and Poet |
| 10. | Neo Akpofure | Lock Down | 24 | Delta | Ride-hailing app driver |
| 11. | Alex Amuchechukwu Asogwa | Double Wahala | 27 | Enugu | Actress and Model |
| 12. | Seyi Awolowo | Pepper Dem | 33 | Ogun | Actor and Model |
| 13. | Ilebaye Precious Odiniya | Level Up | 24 | Kogi | Model and Actress |
| 14. | Ike Steve Onyema | Pepper Dem | 28 | Imo | Actor and Model |
| 15. | Venita Akpofure | Pepper Dem | 36 | Delta | Actor |
| 16. | Adekunle Tobilola Olopade | Level Up | 28 | Lagos | Digital marketing consultant |
| 17. | Tolanibaj Tolani Shobajo | Lock Down | 30 | Lagos | Entrepreneur |
| 18. | Cross Ikechukwu Sunday Okonkwo | Shine Ya Eye | 32 | Anambra | Tech Enthusiast |
| 19. | Mercy Eke | Pepper Dem Winner | 32 | Imo | Actor |
| 20. | Whitemoney | Shine Ya Eye Winner | 31 | Enugu | Singer & Song Writer |
1. Adekunle Tobilola Olopade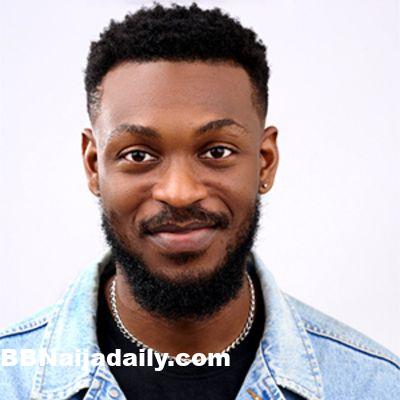 BB Naija: Level Up reality star, Adekunle, makes his comeback to BB Naija, this time as a contestant in this season's All-Stars edition.
A lot has changed since the last time Adekunle walked Biggie's corridors. For starters, he is now the proud owner of an ear piercing, a 'first' for this charming Lagos native.
Adekunle considers his first time on the show a learning curve that helped him gain a new perspective on life and hopes his experience will take him to the top this time around. "Last season, I was at a point where I was trying to rediscover myself. I was trying to react, relate and adapt to a new environment with new people. This time things will be different."
Adekunle is excited at the prospect of being part of the Big Brother Naija social experiment again and looks forward to coming out tops. "This is my second chance to win the money. Fuel is expensive o."
Meet Adekunle BBNaija All Stars Housemate
2. Alex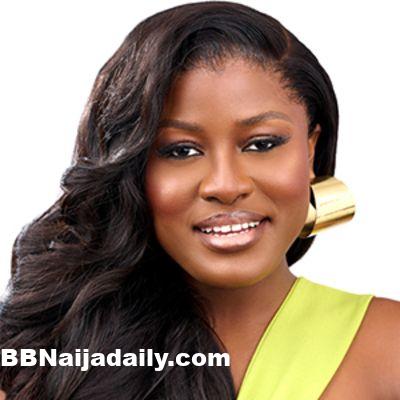 Sandra Asagwa is a social butterfly who loves to dance. This single, vibrant, young lady is one of three children and she said she will miss her family the most while in the House. She prides herself on being unique and daring. Alex believes that she will stand out because she "won't hold back" so hold on to your hats folks because it looks like we are in for a wild ride.
Meet Alex BBNaija All Stars Housemate
3. Angel Smith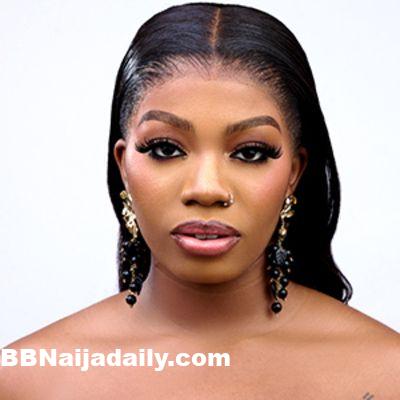 Influencer and podcaster Angel makes her big return to the Big Brother Naija house as a housemate on the All-Stars edition.
Fans of Africa's hottest reality tv show will remember Angel from BB Naija Season 6: Shine Ya Eye, where she made a splash with her friendly, flirty nature and love for a good time. Now that she's 23, Angel feels she's grown, and she's ready for a second shot at the crown.
Reflecting on her Big Brother journey, Angel says: "I had fun in the house. I made a lot of friends, and I liked Big Brother."
Despite bad experiences with social media trolls upon leaving the show, Angel couldn't pass up the opportunity to be in the house again. "Three months of free food, free electricity and no bills, plus I get to have fun? Sign me up."
Is Angel seeing anyone currently? "Please. I'm single and minding my business," she says with a chuckle.
Meet Angel BBNaija All Stars Housemate
4. Cee c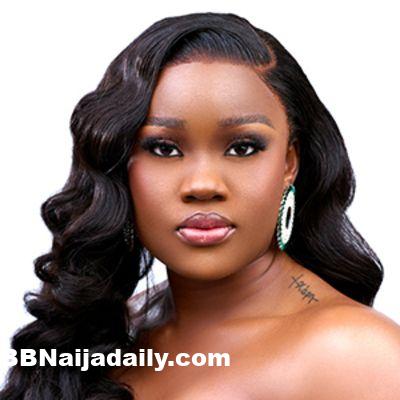 When Biggie calls, you abide. That's exactly why lawyer, filmmaker, and businesswoman, CeeC, of Double Wahala fame has made a swift comeback to Big Brother Naija.
Describing herself as a passionate and ambitious individual, CeeC believes her time in the Double Wahala season was an interesting experience. She has since moved on to create two successful businesses for herself, a feat she is proud of.
When CeeC is not on the latest litigation or running the business world, she unwinds by getting involved in a couple of fitness routines and visiting beautiful tourist spots around the world.
Meet Cee C BBNaija All Stars Housemate
5. Cross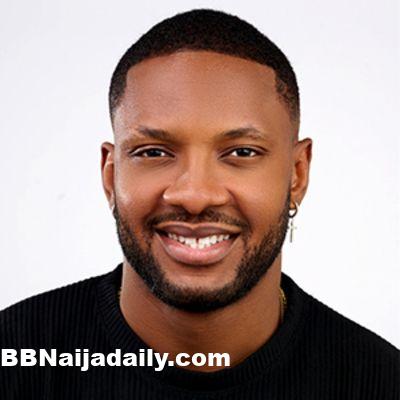 Cross made his debut on Big Brother Naija in the Shine Ya Eye season where he made Top 6. Describing his time in the house as the best time of his life, the self-acclaimed "Man of Love" says he is coming back to Biggie's house to win, have fun, and educate people about tech.
His mother's surprise appearance at the Shine Ya Eye finale remains one of his high points in life and going into tech as one of the latest developments in his life.
When Cross is not hard at work being a tech guru, he unwinds by travelling, engaging in philanthropic work and working on his fitness.
Meet Cross BBNaija All Stars Housemate
6. Doyin
Bursting onto the Big Brother Naija streets in the Level Up Season, Doyin says her time in the house showed her that she was too trusting. She came to the realisation that she has to stop trying to see the good in people, because some people are "just not good".
Describing herself as a young business-oriented and fun-loving lady, Doyin says she is going back into Biggie's domain because she wants more visibility for the projects she is into. She also wants more opportunities that come with the show, as well as to show the world more of the Doyin David brand.
Doyin's favourite ways to unwind include reading, shopping, partying, and chatting with friends. The medical radiographer describes some of her high points as starting a podcast, setting up her mother's business, and buying a new car.
Meet Doyin BBNaija All Stars Housemate
7. Frodd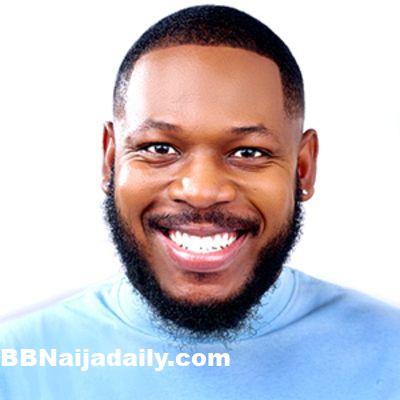 Chemeka Frodd Okoye is a soft-spoken Investment Adviser and Sales Executive from Anambra State. The 28-year-old believes family is everything and that's why he lists paying for his mother's surgery bill as one of the proudest moments of his life. He says nothing can make him quit Big Brother and even if he had a million dollars, he would still  participate in the game because "the experience can never be bought."
Meet Frodd BBNaija All Stars Housemate
8. Steve Ike Onyema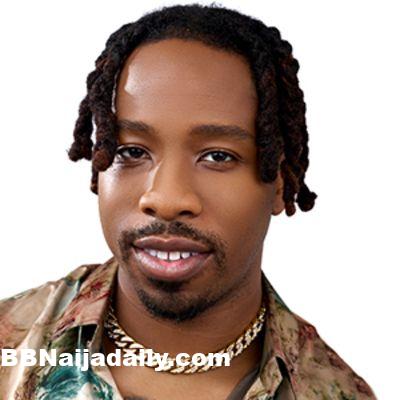 Since leaving Biggie's Pepper Dem house, Ike has made new friends, started a new occupation and bought himself a new car.
He says he had a lot of fun on Pepper Dem and made some new friends, but because he didn't win, he is back for the money.
"Single and searching" on the relationship front, Ike describes himself as honest, confident, intelligent and stubborn, which he cautions is something to note for any potentials out there.
This first born of four enjoys working out, traveling, watching movies and going to restaurants. The highest point of his life? Moving to Nigeria in 2018 – and the lowest; his grandfather's death in 2016.
Meet Ike BBNaija All Stars Housemate
9. Ilebaye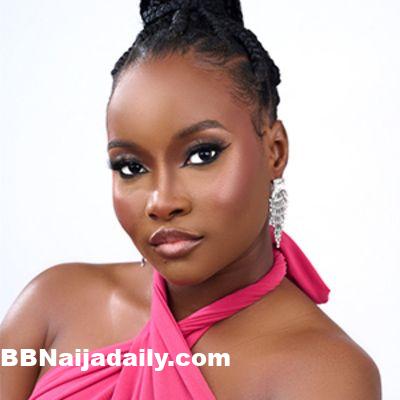 With fun on her mind for Big Brother Naija All-Stars, this 22-year-old model and businesswoman refers to herself as unique, nice, fun to be with and playful, traits she hopes will shine through on the show as she takes a second shot at the crown.
For this Big Brother Naija Level Up alumnus, making her first million remains her life's highlight, while losing her brother marked her lowest point in life.
Though she was in the Big Brother Naija house for a short time last year, Ilebaye has been exposed to a lot of great opportunities that she remains grateful for and hopes this will be the year she wins the money.
A proud criminology and security studies graduate, this firecracker loves partying, shopping, swimming and sleeping. She says she is currently single and ready to have fun.
Meet Ilebaye BBNaija All Stars Housemate
10. Kiddwaya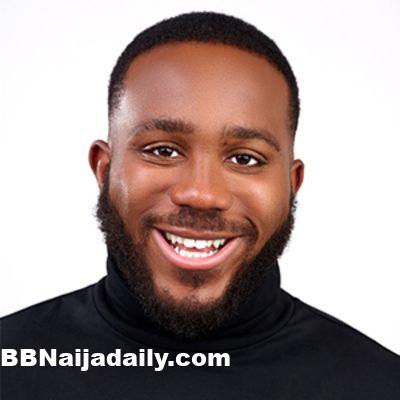 Big Brother Naija: Lockdown alum Kiddwaya enjoyed his time in the house so much it was a no-brainer that he would sign up for another shot at the crown, this time in the All-Stars edition.
"It feels like I have unfinished business. Now, I'm going to win. I'm ready for Round 2. I want to show my fans the new Kidd. They have invested a lot in me all these years and now I'm back to make them proud," he says of his return.
Kiddwaya is candid when detailing his time away from the show: "Lockdown was a great time. I loved every bit of my experience, and it felt like I was back in boarding school. However, becoming a celebrity was new to me. I had to navigate that on my own. I'm super proud that I handled it without any scandals."
Apart from winning BB Naija All-Stars, Kiddwaya has many other plans in the pipeline – one of which is the launch of a television show he has been working on.
Meet Kiddwaya BBNaija All Stars Housemate
11. Mercy Eke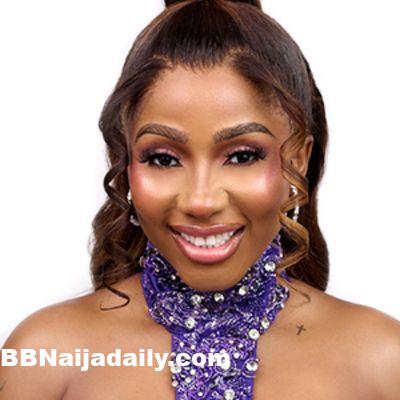 "I've decided to come back to Biggie's house because winners never stop winning" is the confident assertion of Big Brother Naija: Pepper Dem winner Mercy, who is back for another shot at the crown this All-Stars season.
Although this 29-year-old media personality has made a name for herself in the television and business worlds following her victory, she admits she couldn't pass up the chance to return and possibly win again.
"I was on the show in 2019 and it was a beautiful experience with some ups and downs. I got the opportunity to meet some wonderful people who I still have connections with today," she says about her eventful time in the house.
When quizzed on her relationship status, Mercy spills the tea: "I'm in a relationship, but I don't know if it's complicated or if it's a situationship, but there's a ship," she says with a laugh.
Meet Mercy Eke BBNaija All Stars Housemate
12. Neo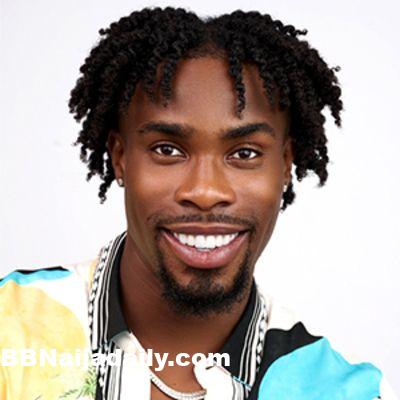 29-year-old entertainment entrepreneur and Big Brother Naija Lockdown housemate Neoenergy is grabbing his second chance at winning the money with both hands, and he is hoping his "charisma and good energy" will help him achieve this in the All-Stars edition.
A lot of positives have coloured Neoenergy's life since he last called the BB Naija house home, and smashing his goals has become second nature. For starters, he was able to make his acting debut, a feat he is proud of.
"Life has definitely changed, and it's crazy because being on the show felt like being on an all-expenses paid vacation with lots of freebies," the Delta State native says with a smile.
Although he fancies himself a strong believer in love, Neoenergy is still single and searching and hopes love will locate him one day.
Meet Neo BBNaija All Stars Housemate
13. Pere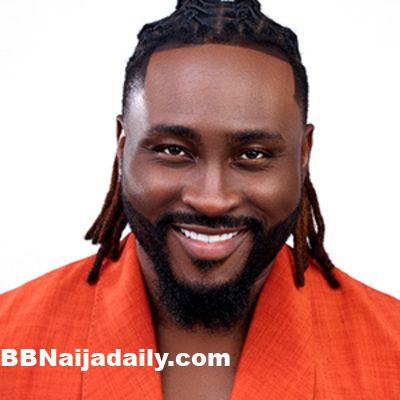 Pere, the Delta State-born Big Brother Naija; Shine Ya Eye housemate who came in as a Wildcard and made it to the finale, is back for another shot at crown – and when he details his reasons why, Pere is as candid as they come.
"I'm back because I want to show the viewers a different side of Pere. I want to have fun. I also want to 'show' those who talked bad about me when I was Head of House, " he says with a chuckle.
The self-confessed "sexy Lagos boy" has been following some new passions since he left the house and his love for IT is top of the list.
Even then, the qualified nurse-turned-actor remains in hot pursuit of his entertainment dreams and has executive produced his own movie, which will be coming out on a major streaming platform soon and hopes the cherry on top will be a BB Naija: All-Stars win.
Meet Pere BBNaija All Stars Housemate
14. Princess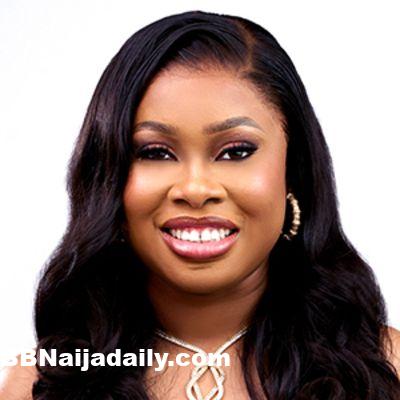 Princess Linda Onyejekwe enjoys cooking, designing clothes and partying on occasion. She recalls having not yet reached the highest point of her life and aspires for more. A geology graduate, Princess intends to use her time in the House to tap into her secret acting talents and let her "Alter Egos" take center stage.
What irritates you most in other people: Pretentious people.
What will you be bringing into the BB House: All shades of me. The fun, manipulative, reserved and agitated alter egos of me will have the opportunity to come out and play.
What will you do with the prize money: I'm looking at starting a lingerie line for plus-size women. I also own a beauty supply business that I will invest a lot of the money in.
Meet Princess BBNaija All Stars Housemate
15. Seyi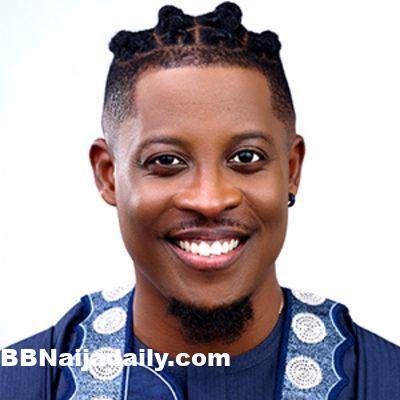 Former BB Naija: Pepper Dem Housemate Seyi has come a long way since his first foray into the Big Brother house.
Not only is he now a happily married man and doting "boy dad", Seyi has also featured in some hit movies that have turned him into a media influencer and businessman.
As a proud family man, the birth of his son was a defining moment for Seyi, and with his return to reality tv, he wants to make both his wife and son proud by bagging this season's winnings.
"I want to do it for them. I would like to show my reinvented self and strategically place myself in the sight of investors."
Seyi hopes his "balanced moral compass", as well as his "openness to evolve", will give him the edge he needs to outwit and outplay his fellow All-Stars Housemates.
Meet Seyi BBNaija All Stars Housemate
16. Soma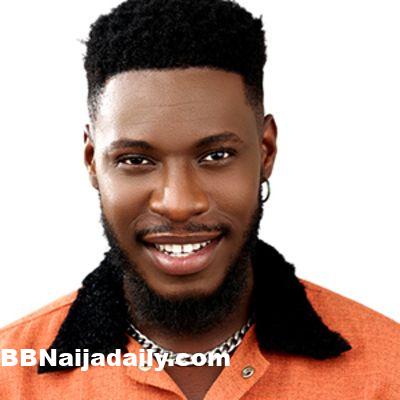 Soma, the 31-year-old multi-talented entertainer from Imo state, is back in Big Brother's house for a second chance to redeem himself.
Blessed with a loving, talented family of entertainers, he reckons his innate gifts come from his mother.
The See Gobbe alumnus enjoyed his time on this season so much so that he rates it as the highest point of his life.
This all-rounder takes entertainment to the next level as he is also a good singer, and you might just catch him indulging in DIY projects and enjoying delicious meals during his spare time.
Soma is confident BB Naija All-Stars will be the season where he takes the crown home.
Meet Soma BBNaija All Stars Housemate
17. Tolanibaj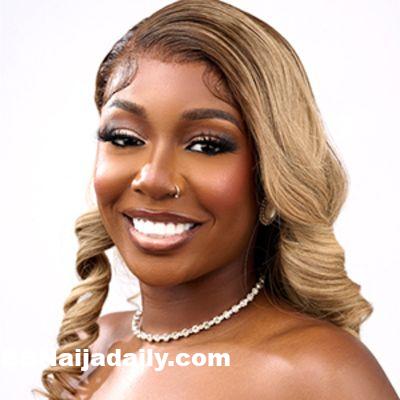 Since her last appearance on Big Brother Naija, Tolanibaj has gained respect as a brand and solidified her position as a celebrity. She is back in Biggie's house to showcase more of her dynamic personality and to make her late father proud.
"I won't lie, I'm also back for the love of being on TV," she confesses with a smile.
As a DJ, actress and clothing brand owner, 31-year-old Tolanibaj is no stranger to the spotlight. "I love music, dancing, and surrounding myself with positive energy. I'm big on energy," she stresses.
Tolanibaj is audacious and sees herself as the life of the party and she hopes her jovial nature and the bold spirit showcased during her time as a Big Brother Naija Housemate in the thrilling Lockdown season, will help her win the money.
Meet Tolanibaj BBNaija All Stars Housemate
18. Uriel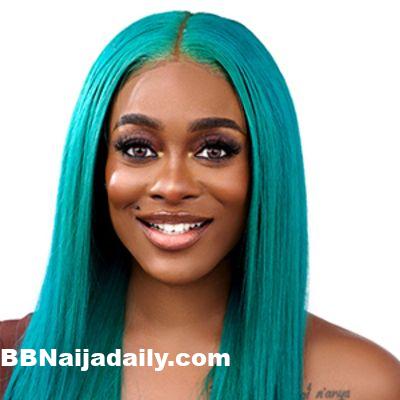 At 33, Uriel has transformed herself from her time on See Gobbe and is now a renowned health enthusiast and advocate. Her journey to a healthy lifestyle was motivated by her own health struggles and right now, no one can come between her and her workouts and love for cooking.
Selling over 30,000 meal plans, which she achieved all by herself, was a turning point in Uriel's life. "It's been so amazing. I'm really proud of myself and I am thankful for the support," she says.
Although she previously left the house in the sixth week, Uriel believes she's still the most relevant housemate from her set and hopes her finely-honed personal talents will give her an edge over her competition. "I wear my heart on my sleeve but I'm also very observant, friendly yet cautious, and a very real person."
Uriel is back in the Big Brother Naija house because she has mentally and physically improved, and she hopes that the right man, who must be 6 ft 3 with broad shoulders, will find her on the show.
Meet Uriel BBNaija All Stars Housemate
19. Venita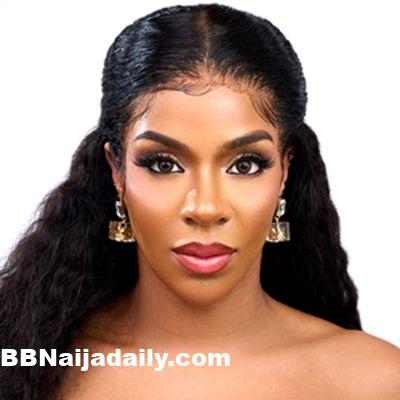 Venita earned the nickname "Phoenix" during her time on Big Brother Naija Season 4: Pepper Dem, after Biggie gave her props for "always finding a way out no matter what difficult situation she found herself in". Now, she's back for BB Naija All-Stars with a bagful of AMVCA-nominations and plenty stories to tell.
Reflecting on her time in the house, the UK-born mother of two says coming into the show late sharpened her and helped her develop resilience.
"Although I joined Pepper Dem halfway, I received lot of support from the fans. I am here to update my people on all the good things that have been happening in my life. I am looking forward to the full experience this time around," she says with a smile.
And for all those who are curious about Venita's relationship status; she's single.
Meet Venita BBNaija All Stars Housemate
20. Whitemoney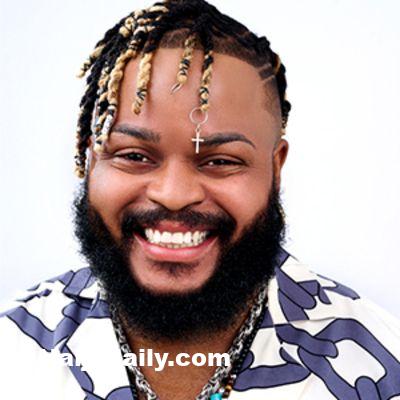 Winner of Big Brother Shine Ya Eye, Whitemoney, made a name for himself in Biggie's house with his kitchen skills and singing abilities.
The multi-talented businessman with all-round good vibes says he is coming back to Biggie's house to promote his brand, his business, and his music.
Speaking about his high points in life, Whitemoney describes winning the Shine Ya Eye season as his biggest highlight to-date and reveals he has learnt a lot about life and grown in knowledge since the last time viewers saw him on the Big Brother Naija stage.
When he is not held down by the rigours of being a businessman, Whitemoney likes to unwind with good music and sometimes takes a drive to clear his mind and recalibrate.
Meet Whitemoney BBNaija All Stars Housemate
Click next on next page to see former housemates profile