BBNaija 2021 Female Season 6 Housemates Biography/Profile – Pictures, Age, State and Occupation
The Big Brother Naija reality TV program has begun for the year 2021. This year's episode included 26 housemates comprising of 13 males and 13 females who would spend 72 days in the house.
The 2021 Big Brother Naija female "Shine Ya Eye" season 6 housemates are listed below.
Angel Agnes Smith
0BArinola "Arin" Olowoporoku
Beatrice Agba Nwaji
Jackie "Jackie B" Bent
Jumoke "JMK" Zainab Adedoyin
Roseline Omokhoa "Liquorose" Afije
Maria Chike Agueze
Queen Mercy Atang
Anita "Nini" Singh
Peace Ogor
Princess Francis
Tsakute "Saskay" Jonah
Tega Dominic
JMK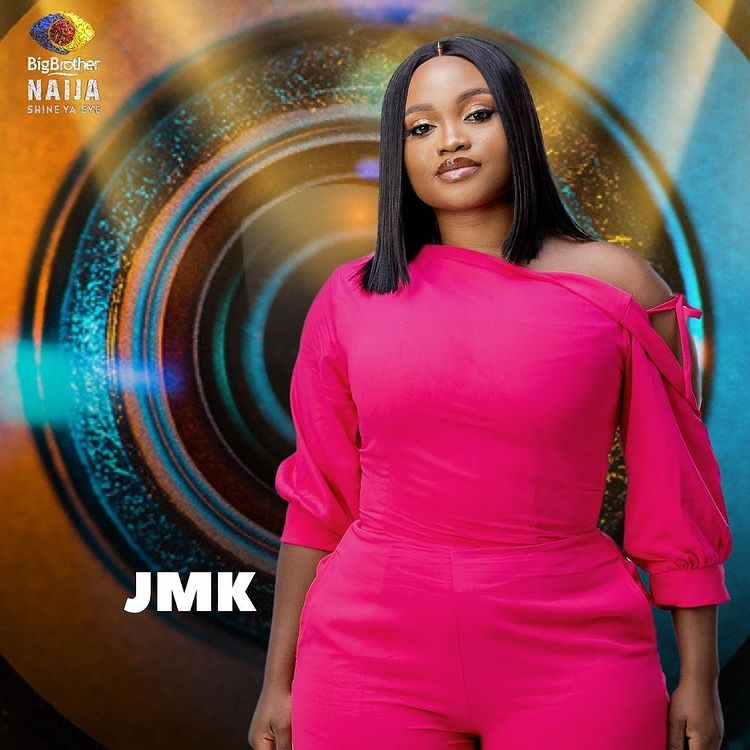 Full name: Jumoke Zainab Adedoyin
A 23-year-old law graduate from Kwara State, JMK has aspirations of becoming a certified member of the Nigerian Bar. Apart from music, dancing and traveling, she enjoys cooking and the simple pleasures of life.
She describes herself as "a sexy, confident and adventurous foodie" who loves to help people.
She believes her presence in the Big Brother Naija House will help build her brand and will help position her to advance further in her career.
In addition, she wants the exposure and life changing experience that the platform provides, to assist in her advocacy for social issues.
Queen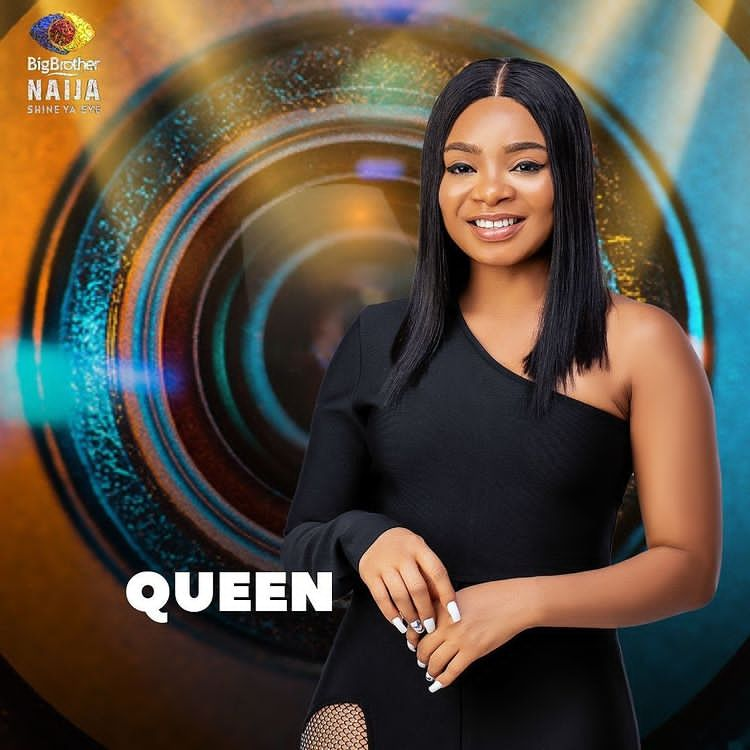 Full name: Queen Mercy Atang
Queen, a philanthropist and aspiring politician, is 26 years old. She is from Akwa Ibom State, and she has three lovely siblings and a mother she adores.
She is an international beauty queen and a Tansian University graduate. Queen considers herself to be "beautiful, bold, and fearless," and believes that growing up with a single mother taught her a lot about life.
She considers herself a real leader and an outstanding communicator who is extremely calculating, loyal, and tranquil. She is an ambitious and driven person who appreciates everyone around her.
Princess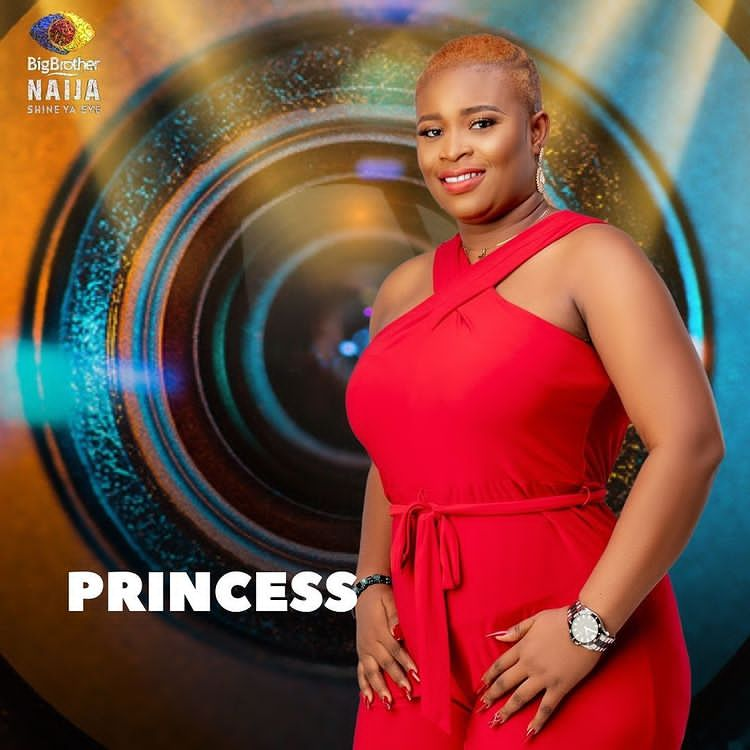 Full name: Princess Francis
Princess Francis, a 30-year-old e-hailing service driver and business owner. She enjoys cooking, traveling, and watching movies and lives in Abuja. She prides herself on being a likable, compassionate, and entertaining person, while she admits she may be a touch dramatic at times. She claims, "I inherited the drama from my mum."
Princess is from Imo State, and she considers purchasing her first car to be the highlight of her life. Her lowest point, on the other hand, was when she learned that her father had died.
Princess considers her industriousness and the fact that she is a cool New Year's baby to be among the numerous qualities that distinguish her as royalty.
Liquorose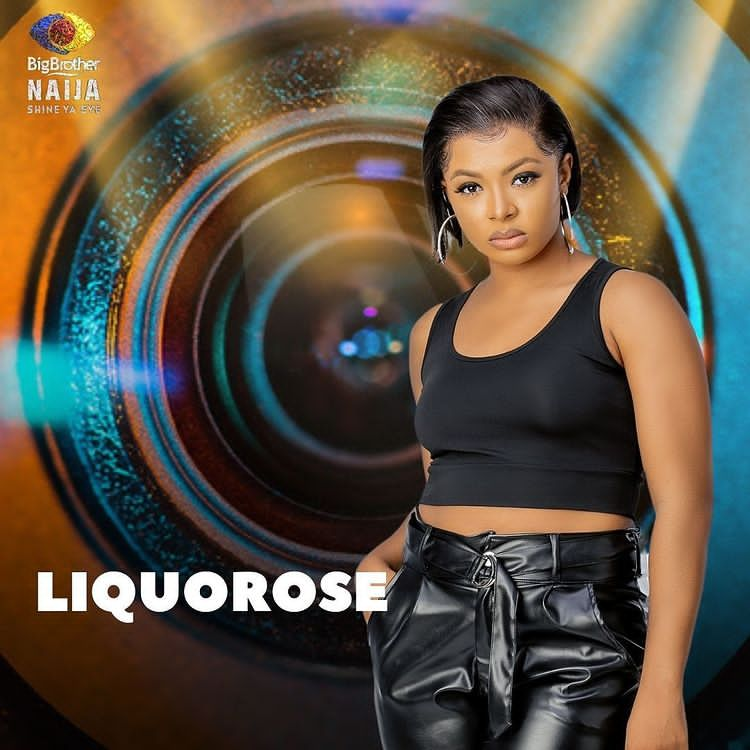 Full name: Roseline Omokhoa Afije
Roseline, a professional dancer, acknowledges that she doesn't get along with people who talk too much, even if she enjoys meeting new people. She describes herself as a "down-to-earth go-getter" who is also tomboyish but can glam up when necessary.
Roseline, 26, enjoys singing, cooking, reading, and writing, as well as acting and being a fashion entrepreneur.
The 26-year-old was formerly a video vixen, but her love of dancing led her to her current position as the leader of a lady dance company. Roseline takes time for travel despite working hard every day to provide for her family and loved ones.
Saskay
Full name: Tsakute Jonah
Saskay is a 22-year-old bookworm and extrovert. She likes all kinds of music and considers herself to be "an incarnation of art." She views a good time in her life to be discovering her talents and skills and using them to impact others and better her persona while attempting to find her place in the world.
Despite being suspended from school in 2015, Saskay is thriving as a fine artist, winning awards like "Model of the Year" and "Female Personality of the Year" at her university.
She enjoys dancing, cooking, and meditating, and believes that her personality was tailor-made for a reality show like Big Brother Naija.
Tega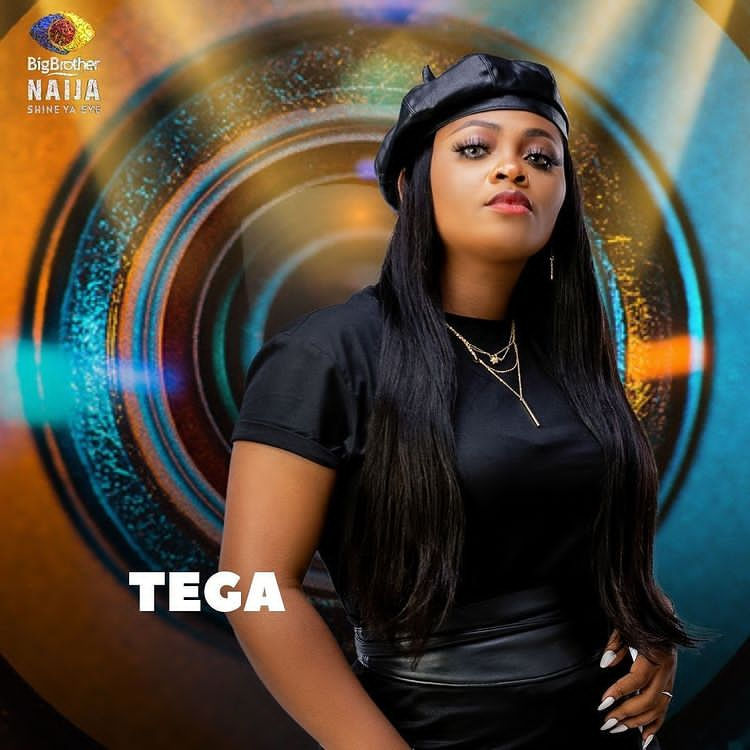 Full name: Tega Dominic
Mother of one, 29 years old Tega is a self-employed entrepreneur that enjoys dancing, traveling, DIY, and photography. Tega can be seen swimming or being the life of the party when she isn't doing any of the above.
Her "limited circle of friends" portrays her as easygoing and a brilliant cook — a claim she disputes – and she describes herself as extroverted, enthusiastic, and passionate about the things she enjoys. Tega is constantly eager to learn and views challenging situations as opportunities to learn and improve.
Motherhood is one of Tega's favorite things since it has changed her view on a lot of things and makes her excited for all the things life has in store for her.
Maria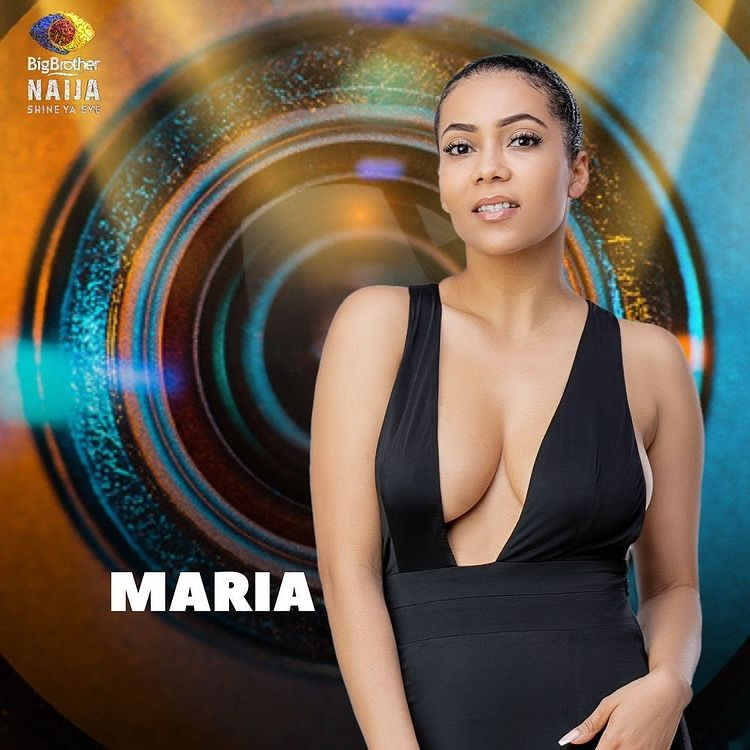 Full name: Maria Chike Agueze
Maria, a 29-year-old former air hostess who now works as a realtor, enjoys cooking, working out, hiking, acting, and dancing. Maria takes pride in being a caring, kind-hearted person who is always eager for new experiences. Except for Antarctica, her adventures have brought her throughout the world and to every continent.
People are often surprised by her severe side when they cross her or take her for granted, despite the fact that she describes herself as "a symbol of love in human form." "When I am completely insulted, I can become irrational."
One of her favorite personality qualities is a can-do attitude. Maria enjoys a bottle of red wine when she needs a break, despite her hard job.
Beatrice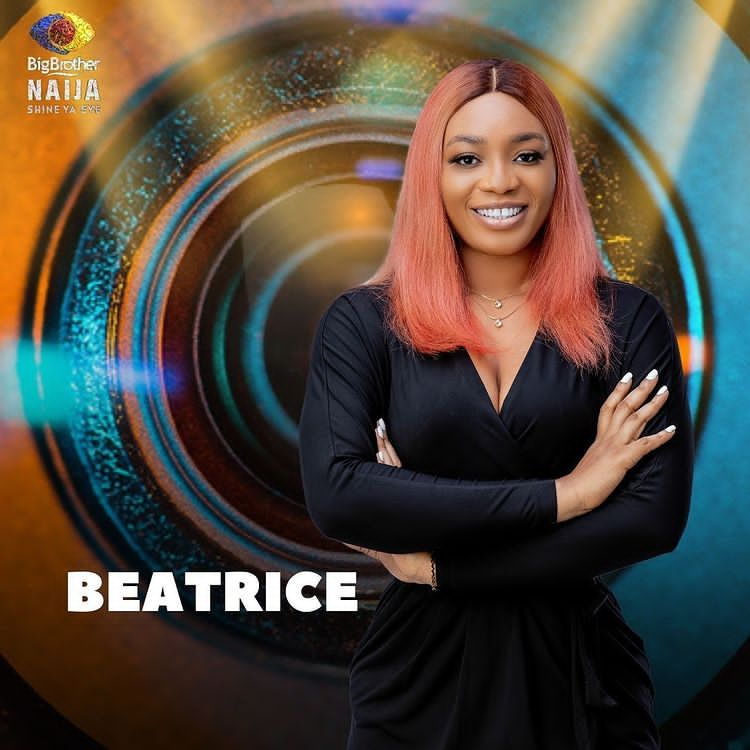 Full name: Beatrice Agba Nwaji
Beatrice, a 28-year-old single mother of a five-year-old kid, is a fashion model and aspiring actress. She studied marketing at the University of Port Harcourt and graduated with honors.
Beatrice believes she was "made with a particular clay" because she doesn't understand how she can do the things she can without learning how to do them. She is an excellent singer, dancer, basketball and football player, as well as a talented hairstylist. She is a gifted software engineer, and she is always the winner or first runner-up in games, even when she is unfamiliar with the game.
She wants to be in the Big Brother Naija house because she has a unique personality that the world needs to witness, and she also wants to have a positive impact on those who have similar situations to hers.
Nini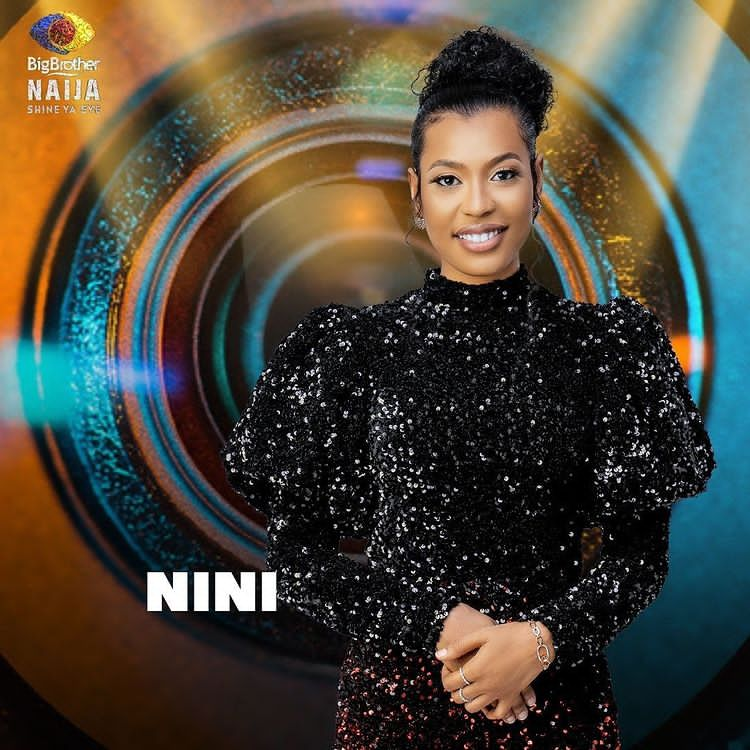 Full name: Anita Singh
27-year-old Nini is a Nigerian born and raised economist and fashion entrepreneur. She has four siblings and a wonderful mother who is always there for her.
She is a graduate of the University of Abuja and currently resides in Abuja. Cleaning, cooking, traveling, and photography are some of her favorite pastimes. She characterizes herself as "curious, dramatic, ambitious, and fun," admitting that she enjoys being the focus of attention.
Nini is entering Big Brother Naija because she believes it is a massive platform with the potential to improve her life. She enjoys trying new things and believes that this experience will prepare her to meet obstacles head-on while having fun.
Arin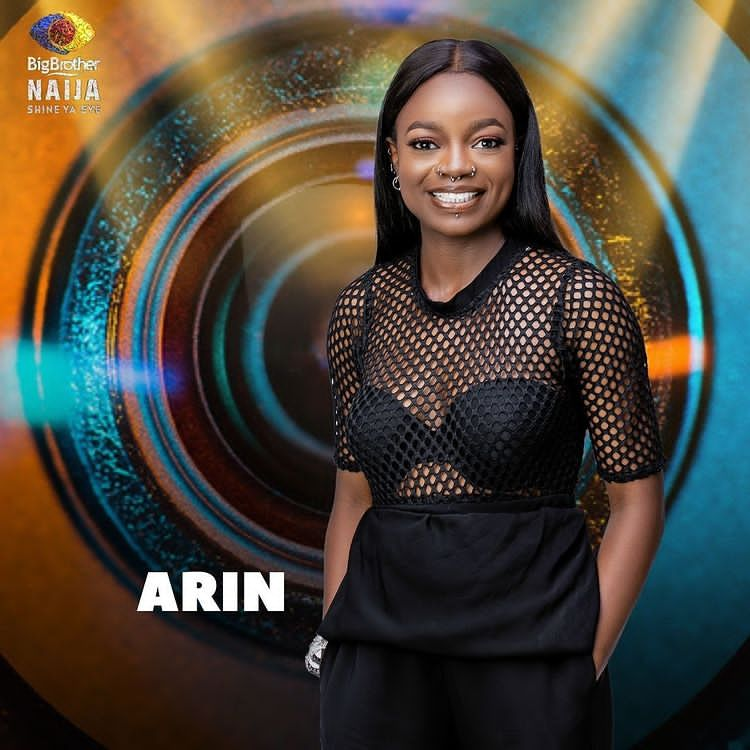 Full name: Arinola Olowoporoku
Multi-faceted Arin is a 29-year-old Pisces millennial feminist who grew up in a polygamous household in Lagos. She is a fashion designer as well as an independent arts and culture curator who is passionate about promoting Africa's current visual arts.
She describes herself as "having no filter most of the time" and is an emotional, strong, creative, opinionated, and shamelessly vocal person. She wants to be in the Big Brother house because she believes it is a platform designed just for young people like her to develop and come into their own.
Arin is eclectic, has a lot of piercings, and dyes her hair blue.
Jackie B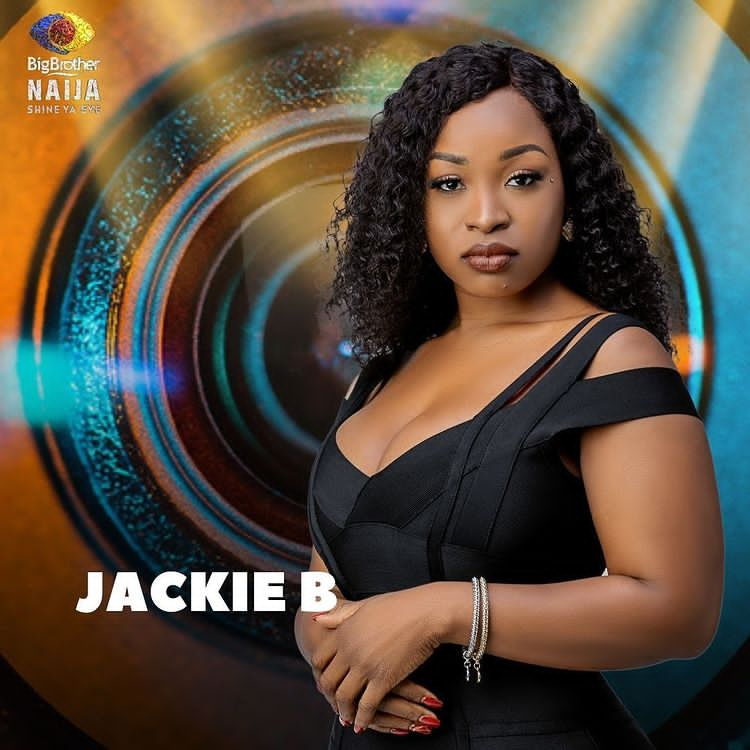 Full name: Jackie Bent
Jackie B is a proud single mother who works hard and enjoys life. She is a licensed event and wedding planner and attended university in the United Kingdom, where she gave birth to her son. The 29-year-old enjoys having fun and spending time with the people she cares about, but she also appreciates her alone time. She identifies as a "introverted extrovert" who claims to be shy but confident.
She is motivated by money and achievement, and she wants to ensure that she and her family are taken care of. She is constantly on the lookout for new experiences and is easily bored. She is also a resourceful and creative individual who enjoys beautifying the world around her.
Jackie B does what she wants, when she wants and trusts her judgement always.
Peace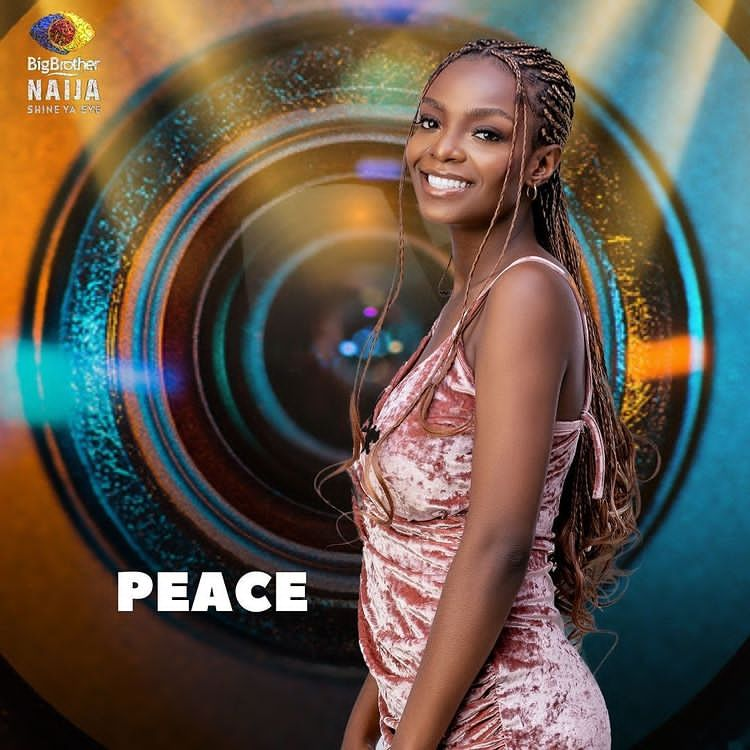 Full name: Peace Ogor
Peace is a Port Harcourt-based entrepreneur who is 26 years old. Her insatiable need for fashion and style led her to create her own clothes boutique, which she still runs.
She identifies herself as a "fun, friendly, bold team player" with a multicultural upbringing who believes she is relatable. Peace, despite her constant busyness, is not afraid to switch off and recharge her social gas by spending time with her family when the opportunity arises.
Angel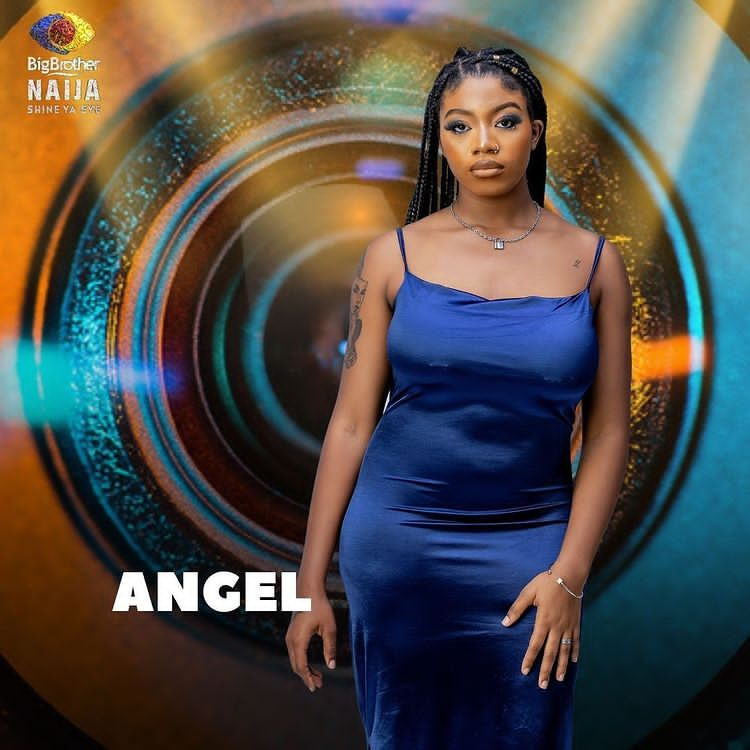 Full name: Angel Agnes Smith
"Angel is my name, and it is fitting because I am a goddess."
Angel, a poet and writer, enjoys writing, watching movies, and, most all, sleeping. She characterizes herself as a sociable, easygoing individual who enjoys telling stories. If she's not dancing in a club, she'll be composing poetry on the beach.
Angel is a strong feminist who is known among her friends as a drama queen. This 21-year-old enjoys meeting new people and analyzing them. She believes that appearing on Big Brother Naija will help her kick-start her career in writing and photography. When she's not under duress, she thinks she's "beautiful and also humorous."