The "Shine Ya Eye" housemates held their farewell Saturday Night Party last night. Given that it was the season's last party, the Housemates were ecstatic about the event and were especially looking forward to meeting their former Housemates. The Housemates were given their party attire as well as a board game as part of the party preparations.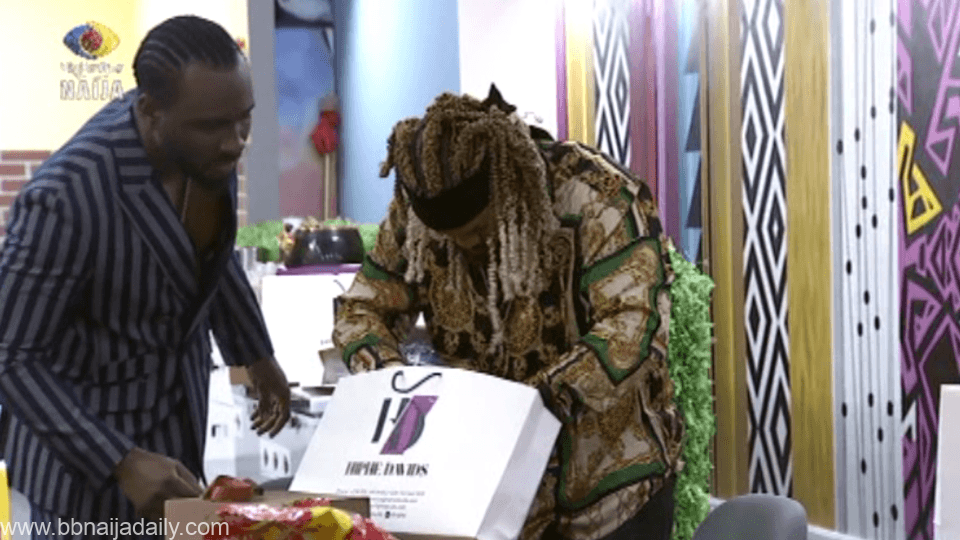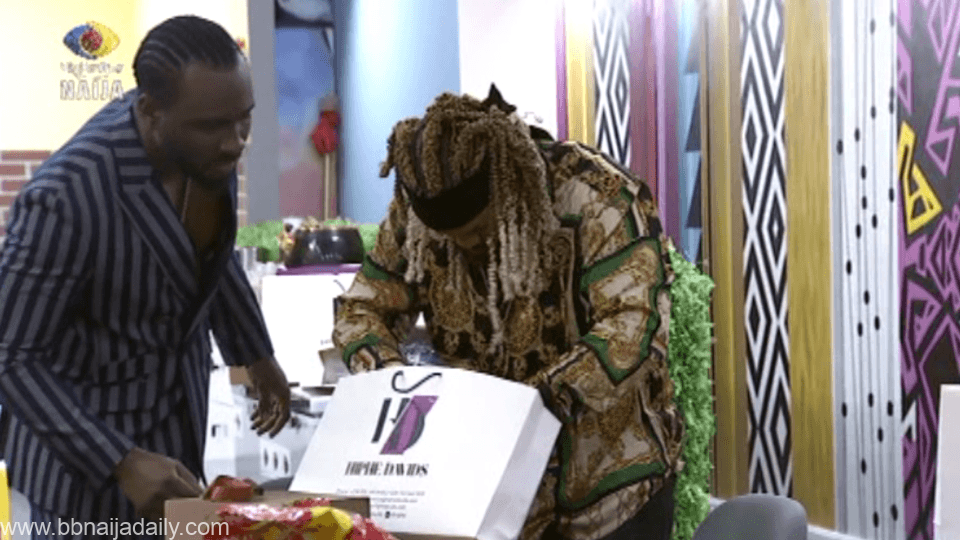 When the outfits for the party arrived, the Housemates were quick to get ready for the event. After getting dressed, you know what comes next. Yes, the photos. They started off with selfies and helping each other out until everyone was ready and then group photos were taken. The Housemates noticed however that it was taking a little longer than expected for them to go into the Party Room and came to the reasoning that this may have been why a board game came along with their outfits.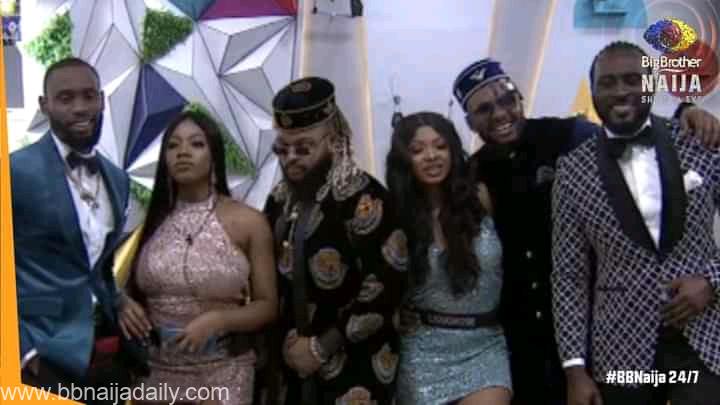 The Housemates stuck to this reasoning and played the board game that came along with their outfits till it was time for them to leave the House.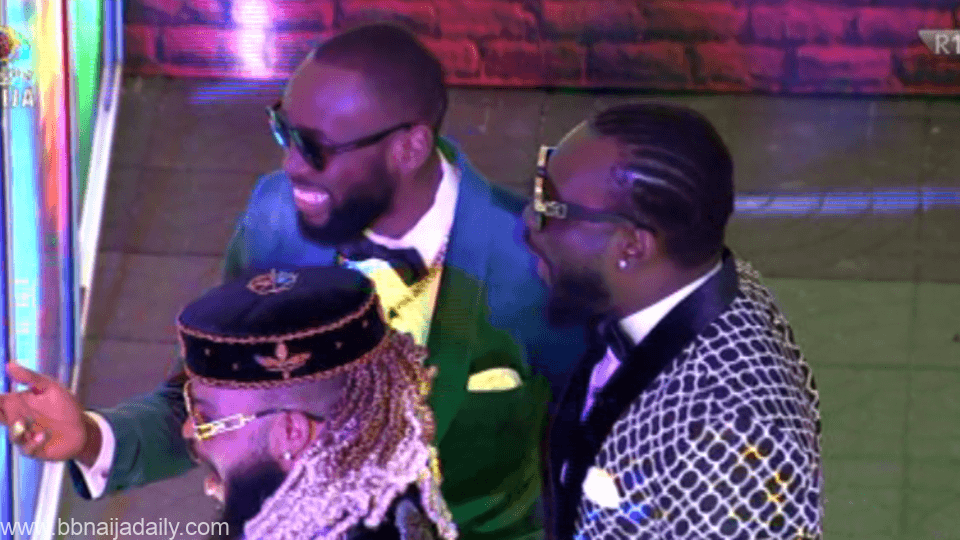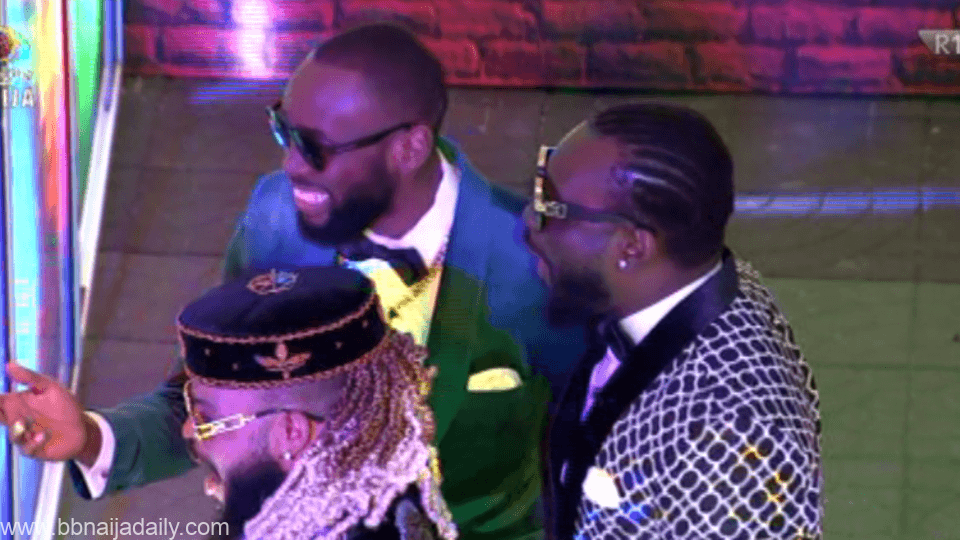 The party started with the Evicted Housemates of the "Shine Ya Eye" Season trooping into the Party Arena. Yerins, Niyi, Beatrice, Arin, Princess, Michael, Kayvee, Queen, JMK, Boma, Tega, Peace, Jackie B, Jaypaul, Yousef, Saskay, Nini, Saga, Maria and Sammie were all accounted for.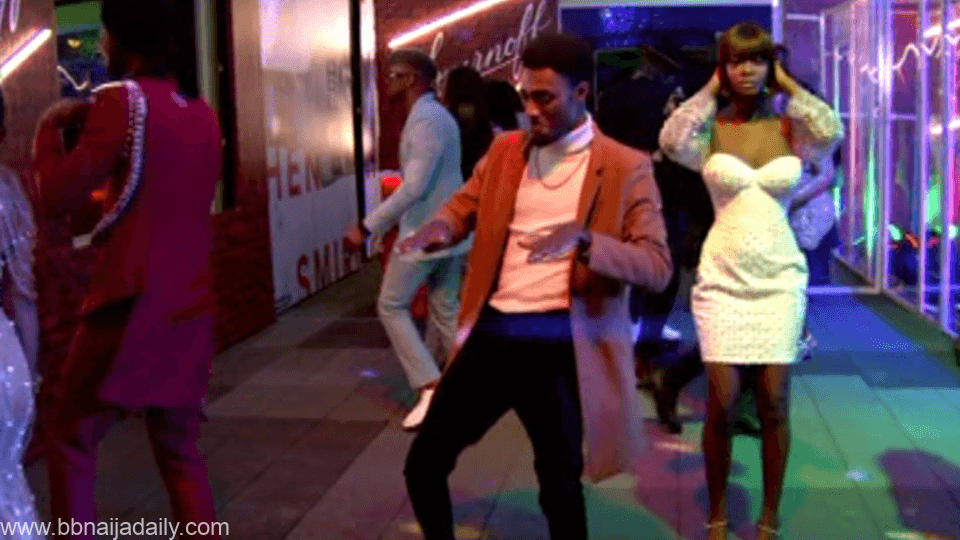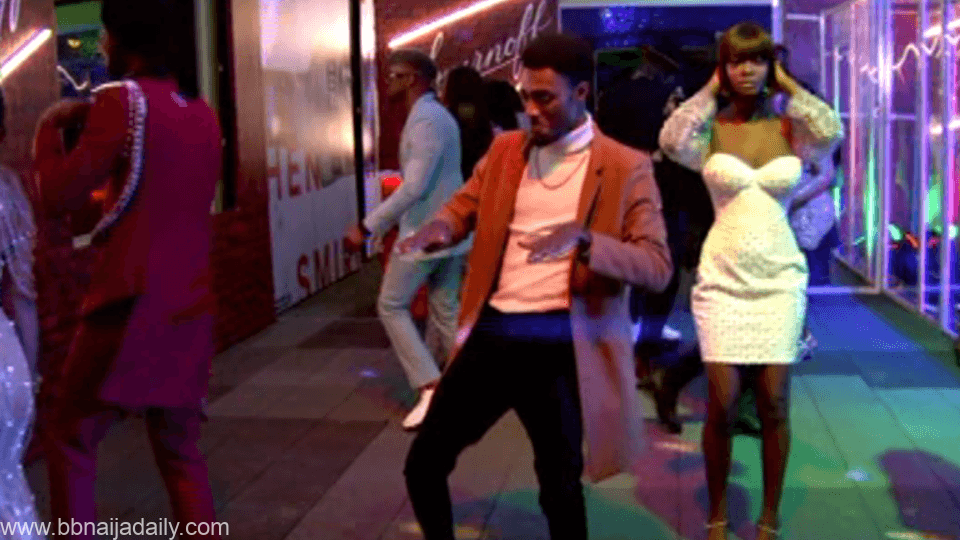 A few minutes after their entrance, the six finalists made their way into the Party Arena and were excited to see their old friends and colleagues. Although demarcated by a glass wall, they partied like the rock stars that they are.