From the piñata to the Piggyvest scale of spending and income, the Piggyvest Task was a fun-filled homage to the exciting childhood parties.
For their Friday night task, the housemates were given a Piggy Vest. The House was split into two teams, with the Head of House in charge of Team 1 and the Deputy Head of House in charge of Team 2. The Task for today is broken into two parts: the first was a group challenge, and the second will need Housemates to engage individually.
The Pinata Challenge
The Punish Poverty Challenge gave Housemates in their groups the opportunity to overcome poverty and acquire access to money in the first of the Tasks. Poverty was symbolized by a piñata in this challenge, and housemates had to break the pinata open to unleash the wealth.
The Housemates, on the other hand, were a touch too enthusiastic for this phase and the Task, and they didn't miss a single swing. Clearly, this section reminded them of the candy they'd get at the conclusion. Given how enthusiastic both teams were about their respective games, Biggie chose to be the blessing and thank the Housemates for their zeal. Each Housemate was instructed to select at least three cards from each pinata's contents.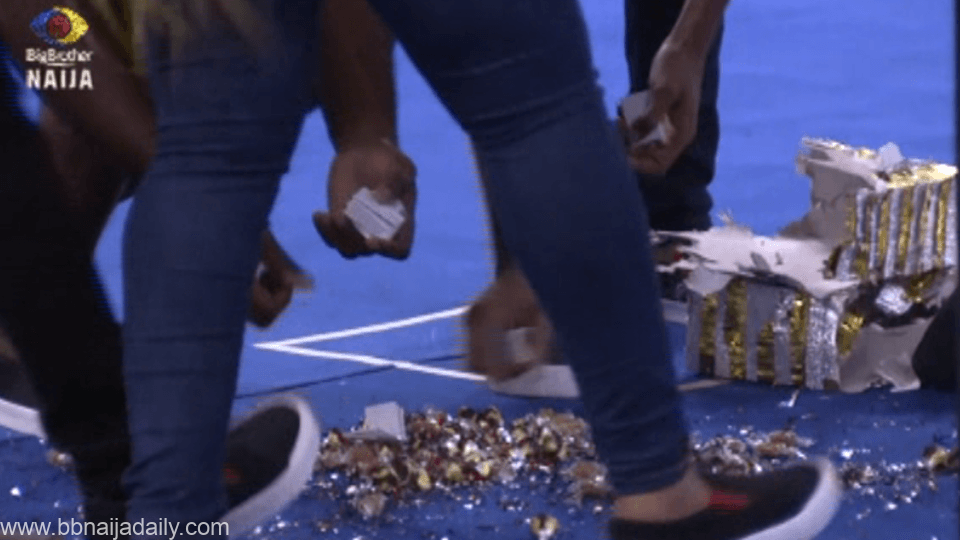 As luck would have it, the following Housemates have won fabulous prizes thanks to Piggyvest.
Team Flex
Team Piggybank
Nini
Whitemoney
Jackie B
Liquorose
Angel
The Piggybank scale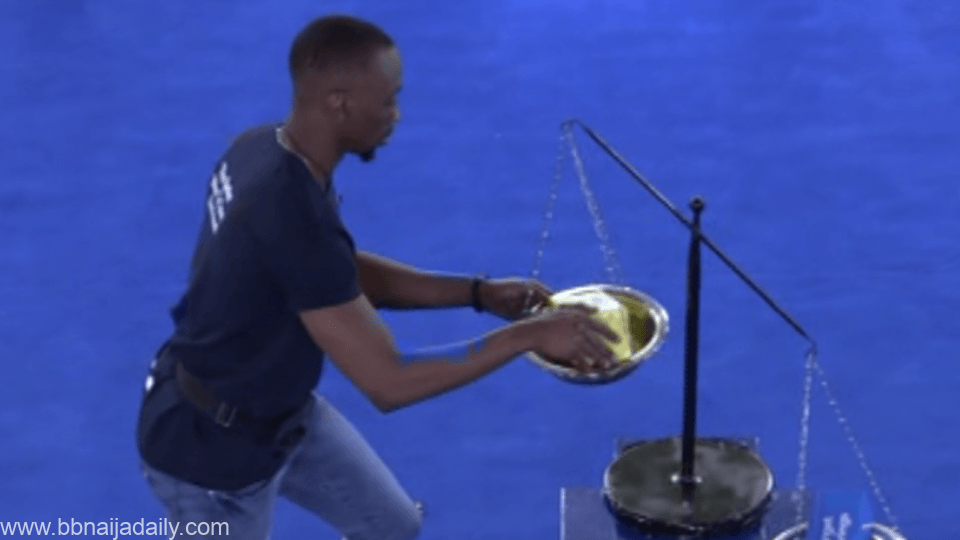 The housemates were given the duty of balancing their expenses and income. The Housemates battled to find the appropriate balance in the three minutes they were given. We agree that finding the correct balance isn't always easy, but today's work was an eye opener that served us a good taste of humble pie. Thanks to Piggyvest, we learned that while there is no one-size-fits-all solution, learning to save and invest for the future is a vital aspect of adulting.
Because Housemates must perform in their respective capacities for this section of the Task, Biggie's revelation regarding how Housemates will be awarded has us wondering who will be the two runner-ups and who will win the Task's grand prize.