BBNaija 2021 Tecno Task Winner – Team Xcellent (Jaypaul, Emmanuel and Jackie B)
Team Xcellent (Jaypaul, Emmanuel and Jackie B) emerged winner of the Tecno task for week 7 and were rewarded with a cash prize of 500,000 Naira each.
With Tecno Mobile, the BBNaija Housemates had another fun and innovative task to complete. "The Phantom Star" was the topic for today's Task.
The house had to be divided into four teams, just as some of the prior jobs. The names of the teams for today were:
Team Xceptional
Team Xcellent
Team Xtraordinary
Team Xclusive
The Head of House was given a Tecno bag with these team names on it. Each Housemate has to take a name card from the Tecno bag one by one. For the length of the Task, housemates who choose the same team name became teammates.
Each team had to participate in a product shot with the Phantom X smartphone, the star of today's event, using both photo and video features.
In the Arena, there were four themed sets. For their photo and video shoots, each team was required to use two of these sets. Teams were able to use the two themed sets they choose to shoot photos and film videos.
In the storeroom, there was a box with the names of the themed sets to choose from. Each team had to appoint a representative who was responsible for selecting two cards from the deck. The cards chosen by each delegate, however, had to come from distinct themed sets. If a representative chose the same theme twice, he or she had to choose again right away.
Once a team had decided on its themed sets, they went to the Head of House and requested two comparable reference photographs.
The purpose of today's Task was for each team to produce edited final content that included both photographs and movies featuring the team members with the Phantom X Smart phone.
Before the Tecno product was distributed to all Housemates, the Head of House had to guarantee that this procedure was followed. They had 30 minutes to plan and prepare for the arena photo and video session.
They were given some costumes for their shoot after 30 minutes. Each team had to choose clothing that best represented their respective themes.
The Task
The Housemates got together in the following teams:
Team Xceptional: Angel, Nini and Saskay
Team Xcellent: Jaypaul, Jackie B and Emmanuel
Team Xtraordinary: Saga, Pere and Cross
Team Xclusive: Whitemoney, Liquorose, Yousef and Queen
The purpose of today's work was for each team to have a final piece of content that was edited to include both photographs and videos of the team members as well as the Phantom X Smartphone.
Props were provided for each of the four themed sets. They were also given costumes ahead of time, which they had to use creatively for the filming.
They were given six Tecno Phantom X Smartphones.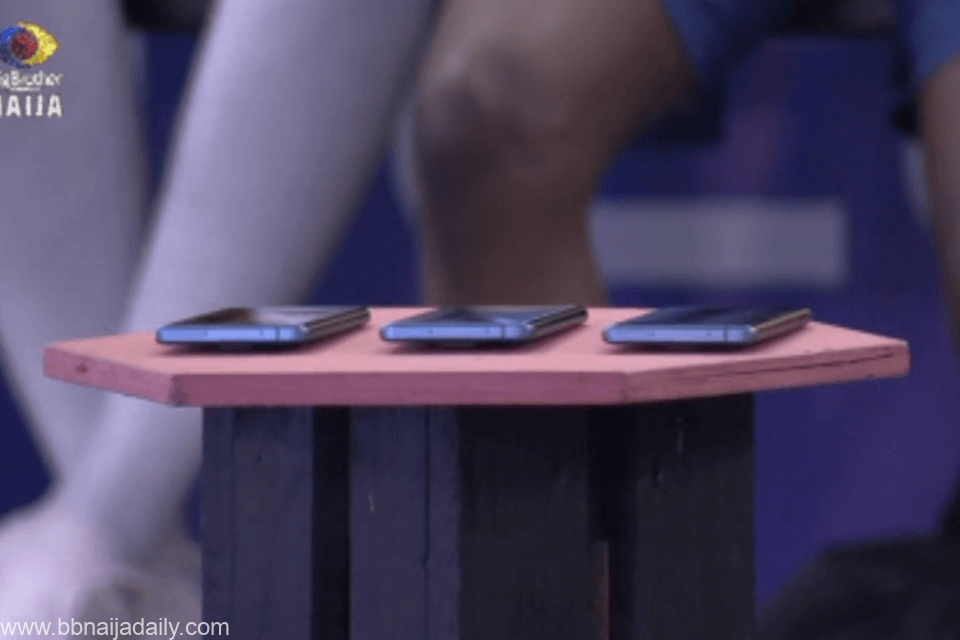 When it was a team's turn to shoot, one of the two remaining phones on the pedestal had to be used as a prop for the session.
They had to keep in mind that the Tecno Phantom X Smartphone was the star of their content shoot. For tonight's filming, there were two sessions, each lasting 20 minutes. This meant that in each session, two separate teams had to fire at the same time. In other words, each team was expected to spend 10 minutes on each theme.
The Housemates were required to return to the House after their shoot session to receive a video tutorial on how to utilize the video editing program on the Tecno Phantom X Smartphone.
They have 45 minutes to alter their content after watching the video before returning the phones. It was critical to have a voiceover in the final cut.
Creative juices flowing
We noticed a lot of selfies, and don't forget about the angles! With their tropical set, Angel, Nini, and Saskay transported us to the beach. Angel served as the model at one point, while Nini and Saskay guided and snapped away.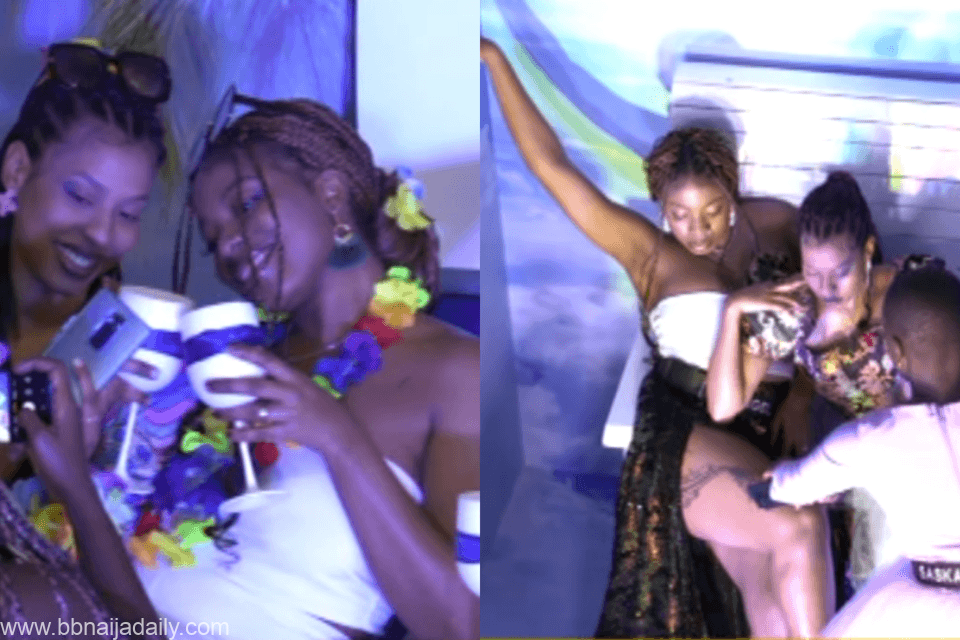 With their outfits and shirtless poses from Emmanuel, Jaypaul, Jackie B, and Emmanuel brought us some football locker room fever. Jaypaul donned his director's hat, and it was entertaining to watch him organize the team.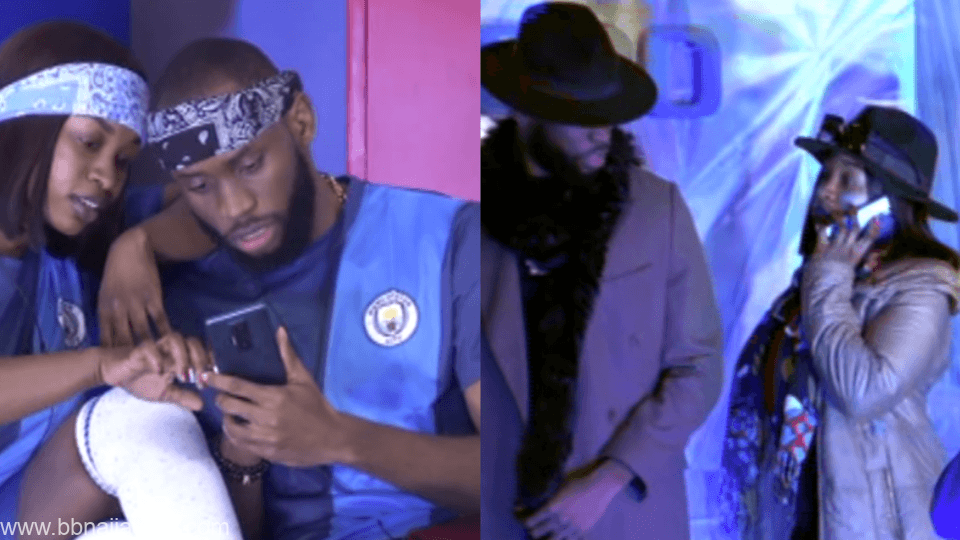 To their photoshoot, Team Xtraordinary brought their winter Essex and American vibes. They provided us "friends calling friends" and "man talking to his lover," all placed in an icy, chilly setting. Saga also gave us some fascinating angular postures, with Cross catching all of his nice sides.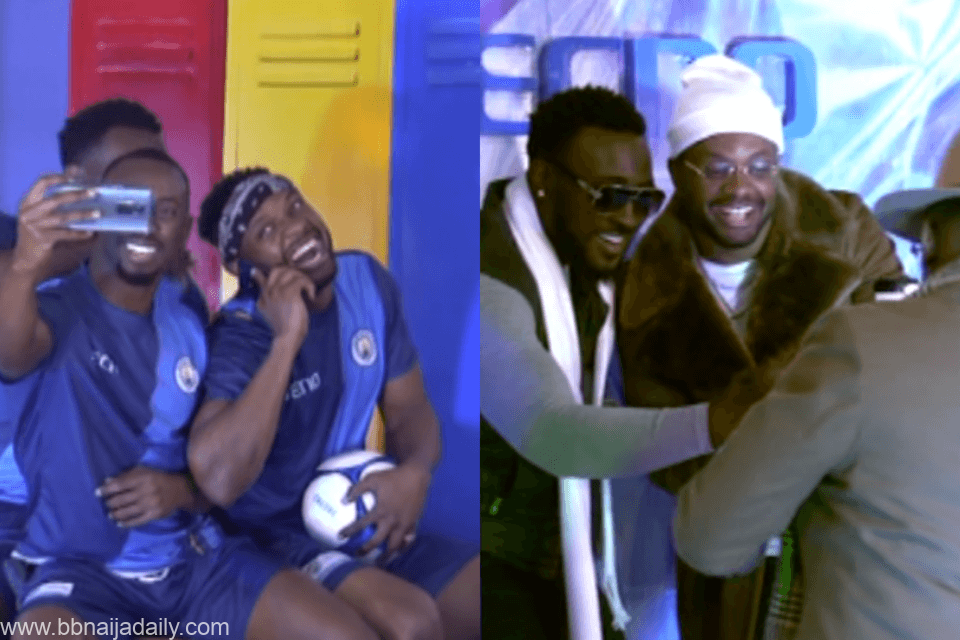 Yousef the model made an appearance tonight in their dreamy, themed photoshoot, striking some postures. He and Liquorsoe were flitting over the stage, making sure they didn't miss any poses.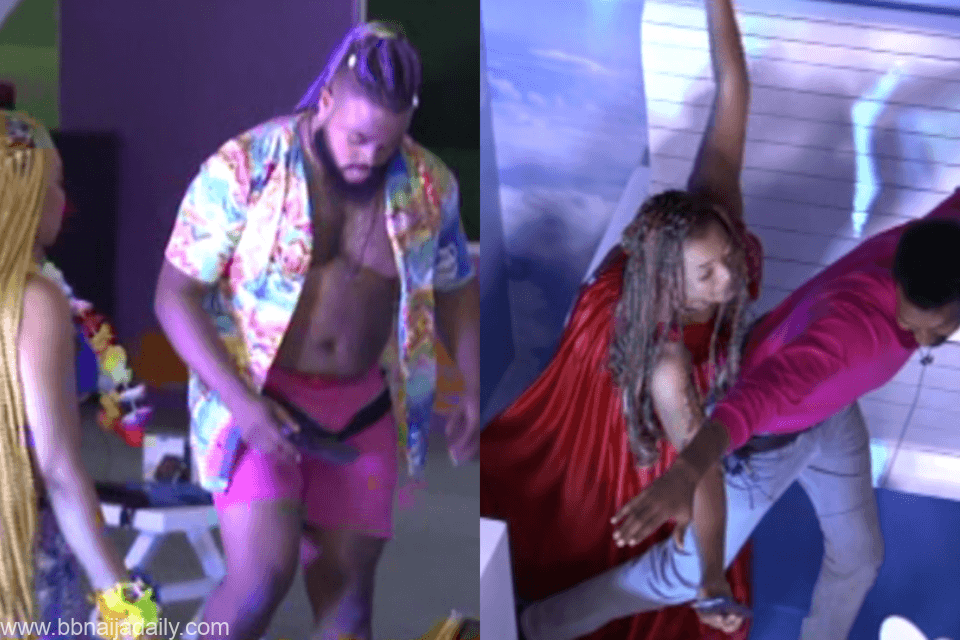 To create their own interpretations of the scenes, the teams had to swap outfits and sets. It was a lot of fun to watch!
Saga was continuously worried about losing the team's content and Cross' animated voice over during the editing phase, which was intriguing. We have yet to learn how they performed because they were confident in their task. With their content creator hats on, Jackie B, Jaypaul, and Emmanuel gave us FOMO to see their final output. Team Xclusive and Team Xceptional were likewise working hard to ensure that their Task was done before the buzzer sounded.
For this imaginative Tecno Mobile Task, the Housemates dressed up as models and photographers. Biggie commented, "A few moments ago you were terrific models and photographers." It was now time to find out what had happened.
Team Xcellent was the task's winner. Jaypaul, Emmanuel, and Jackie B each received 500 000 Naira. To the remainder of the House, I wish them luck next time.