BBNaija 2021 Week 1 Friday Abeg Task – Biggie Thrilled with the Performance
The Housemates have gotten off to a wonderful start, as they wowed Biggie with a spectacular performance.
The Shine Ya Eyes Housemates eventually delighted everyone with their much-anticipated play after a week of hard labor. All of the Housemates performed in this musical theatrical play that spanned across several tribes, exhibiting Nigeria's cultural variety in all of its richness and grandeur. The completion of the first Abeg Task in the House was celebrated by the presentation.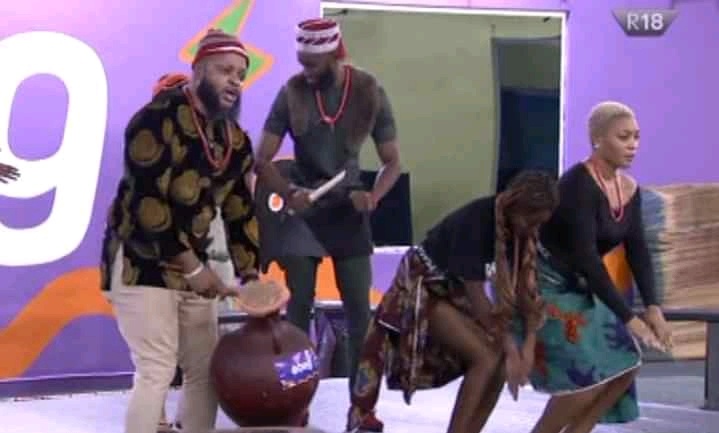 Cross kicked off the play by proclaiming it to be "the greatest show ever." After the welcome message, the Housemates took turns taking the stage to perform musical dramas that showcased the rich customs and cultures of Nigeria's numerous tribes. Their performance led them from east to west and north to south, showing the essence of their respective civilizations. They concluded their act by underlining the importance of unity despite cultural differences.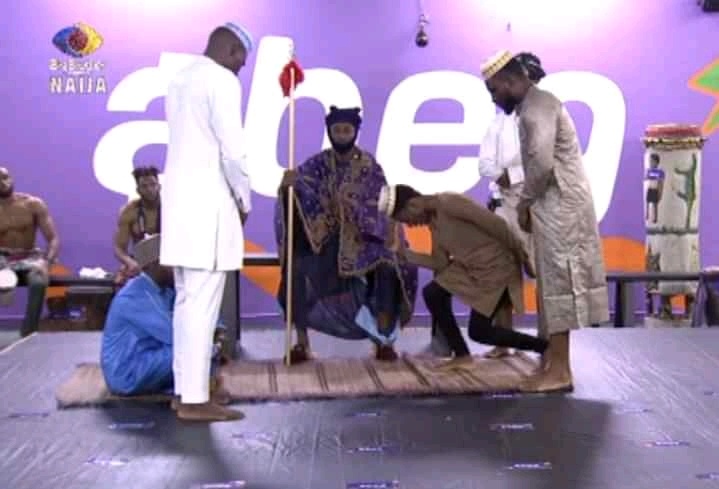 Biggie showered them with compliments and commended them on a job well done, impressed by their effort. From Liquorose, whom he compared to a seasoned actor, to Whitemoney, whose songs he said helped elevate this musical from fascinating to gripping, to Sammie, whom he said deserved acclaim and an award. He rewarded them with a Jacuzzi party and handed them Abeg Naira as a prize.
The Shine Ya Eye Geng put on a fantastic performance for a group of amateur artists, and we can't wait to see more from them as the show progresses. Hopefully, future Abeg Task rehearsals and brainstorming meetings among the Geng will not be as difficult as this one. We believe they can achieve more if they are less confrontational… As entertaining as it was to watch them go at each other during the early stages of preparation, we believe they can achieve more if they are less confrontational… alternatively it could just be their successful formulae.