The Big Brother Naija season 7 started on a high note with the host Ebuka bringing his A-game as usual. One unique about tonight's show is the introduction of live audience. The Slogan for this season is "Level Up". Tonight's launch show started with the music performance of Asake. Next was the introduction of the much-awaited first 12 Big Brother Naija Season 7 housemates.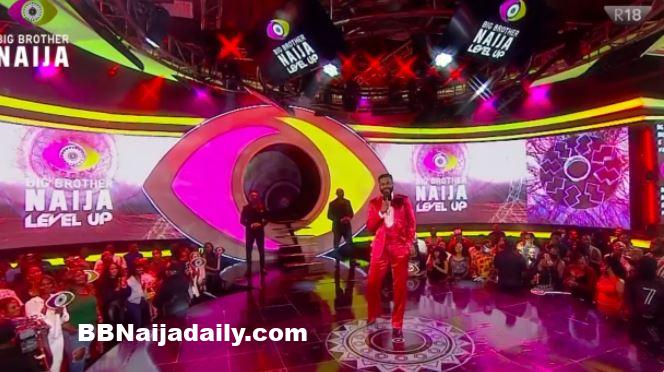 Exactly what Africa has been waiting for, Big Brother Naija Season 7 launched in grand style with a live performance by the talented Asake with his hits "Sungba and PBuy".
Ebuka came to the party all kitted in a bright pink satin or is it silk straight-leg suit? All we know is that James Brown was found shaking.
That's just how you make an entrance on what is about to be the biggest show on the continent right now. Without wasting too much time, Ebuka welcomed Biggie's first guest, pink-haired Groovy, looks like red is the colour of the Season.
When Beauty jumped onto stage, she quoted  "high energy,good vibes and brains" in one sentence as she introduced herself before heading into the colourful #BBNaija House.
Khalid was the next Housemate and he literally kept it moving, a man with a plan–getting into the Big Brother Naija House. The petite Ilebaye insisted that though she's a lover, she's also not quite the shipper so, it's strictly no ships for this lover.
Just before introducing Hosuemate number 5, Cyph, of course Ebuka returned with a change of looks, looking regal in a multi-coloured agbada. Think Joseph and the technicolor dreamcoat. We love that he made an effort to match with the theme of Biggie's House. We see what he did that. Amaka matched the energy of the outfit in her pink hair, "I'm going to disappoint anyone who thinks a man will win," she said before waltzing off stage and straight into the House.
Ebuka couldn't help asking family man Kess if he was sure being in Biggie's House was a well-thought decision and if his wife approved. A total of 12 Housemates were introduced on the first launch night and another batch awaits us. Have you spotted your favourite yet or will you wait for the completion of the double launch weekend?
What we also picked up is that Biggie has a tricky game in store for the Housemates and it has a lot to do with playing cards.
Here are the first 12 housemates for this season of the show;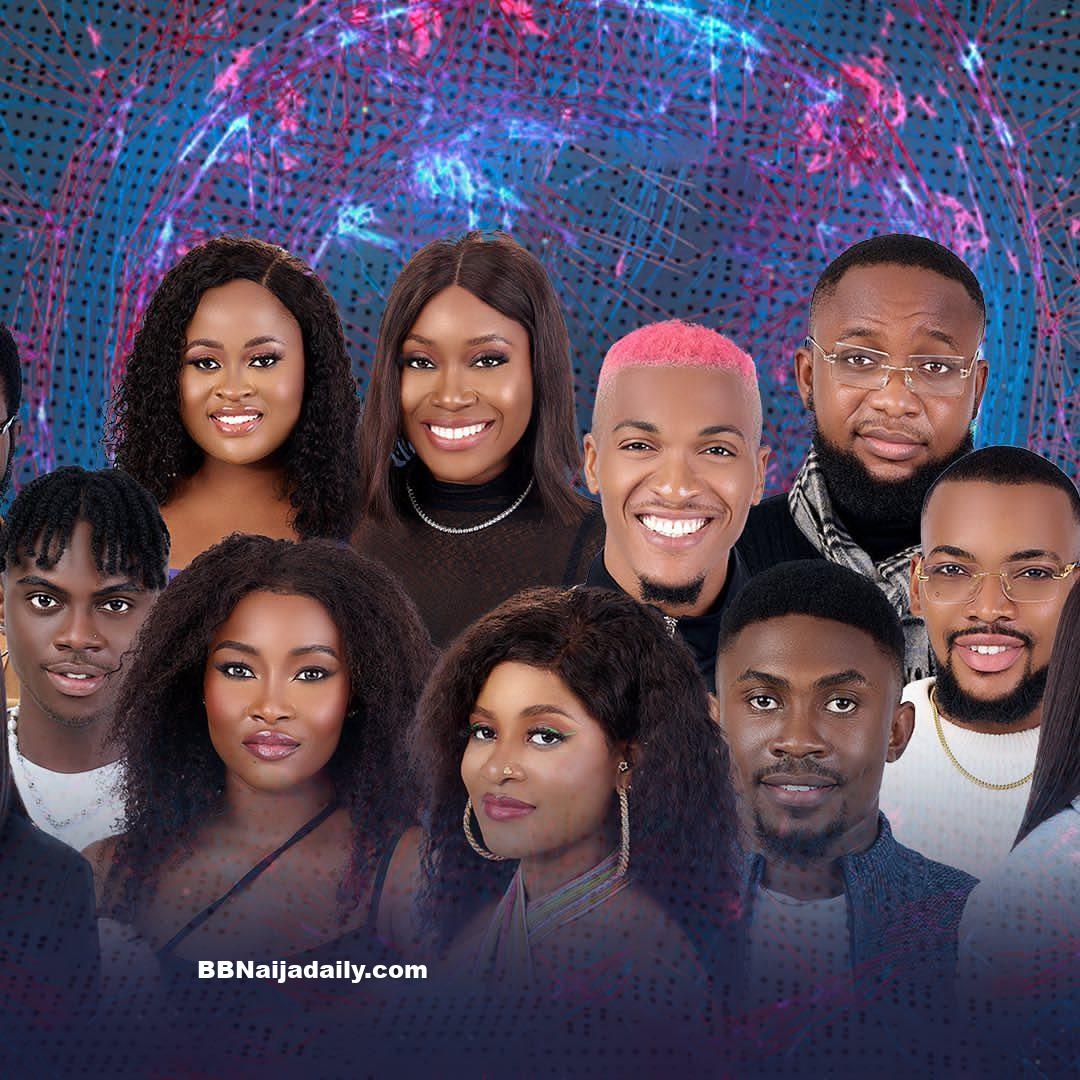 Amaka – Anambra
Beauty -Taraba
Bryann – Imo
Christy – Ondo
Cyph – Imo
Daniella – Cross Rivers
Groovy – Anambra
Ilebaye – Kogi
Kess – Delta
Khalid– Plateau
Pharmsavi – Akwa-Ibom
Phyna – Edo