BBNaija Housemates Fails Wager Challenge for week 4
The BBNaija Housemates were in for another wager challenge with the opportunity to increase their BB coins. The wager challenge for today was divided into two parts which are
A quick quiz on facts about Nigeria
Gender base violence and rape demonstration
A Quick Quiz on Facts About Nigeria
The housemates were divided two teams (Team White and Team Black).
Team White Members
Team Black Members
The quiz was played between both teams. Winner of the quiz was rewarded with 50 BB coins per team member. The losing team lost their BB coins and their wallet was reverse to zero. The winning team will use their BB coins to shop on during the Sunday night party.
Rules
Each team must choose one team leader
Team leader will read questions
No answer will be provided by team leader and no team member should assist another
Each team member has 1 minute to answer each question
No chorus answers
No murmuring of answers between team members
Team leader can select any member of the opposing team to answer each question
No asking of team members more than 2 questions
Each team must attempt 10 question
Each correct answer earns the team a point, each wrong answer will be awarded as a bonus point to the opposing team.
Result of quiz Session
White 10 points (Rewarded with 50 BB coins for each team member)
Black 8 Points (BB coins Withdrawn and Wallet reversed to zero)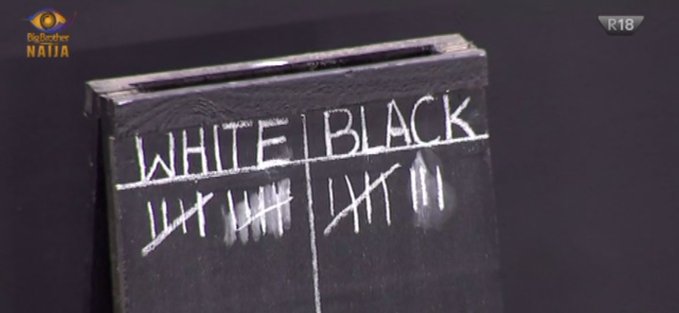 Gender base Violence and Rape Demonstration
The demonstration was about some of challenges the girl child faces while growing up. The short demonstration was more saying no to rape and respecting the girl child.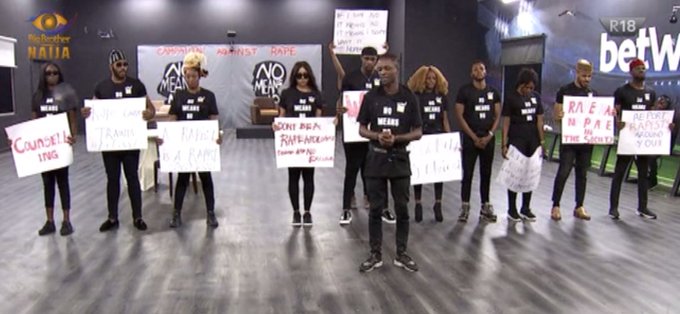 Big Brother was not impressed with the presentation and stated that he expected more from such an informative topic but their presentation was less than 15 minutes. Ozo defended the housemates saying that the topic was very sensitive that was why they made it very short and straight to the point so as not to bore the audience.
Verdict
Big Brother told the housemates that they had the opportunity to put in more energy into the wager challenge but they chose to take the shortcut. He declared that the housemates have failed their wager challenge for the week. This leaves their BB wallet at 700 BB coins.
The Quiz
Gender Base Violence and Rape Demonstration
Biggie is angry… But I think they did well though. What are your thoughts on tonight's wager challenge?? #BBNajia pic.twitter.com/Mst3O7nAcU

— Mr NLT (@iammr_nlt) August 13, 2020