BBNaija Housemates Receive their First Abeg Naira
The BBNaija Housemates have received their first Abeg Naira, and it's raining money.
The Shine Ya Eye Geng grinned as they received their first Abeg Naira as a welcome present from Big Brother today. They can only open their sealed envelopes tomorrow, so the worth of what they each get remains a mystery.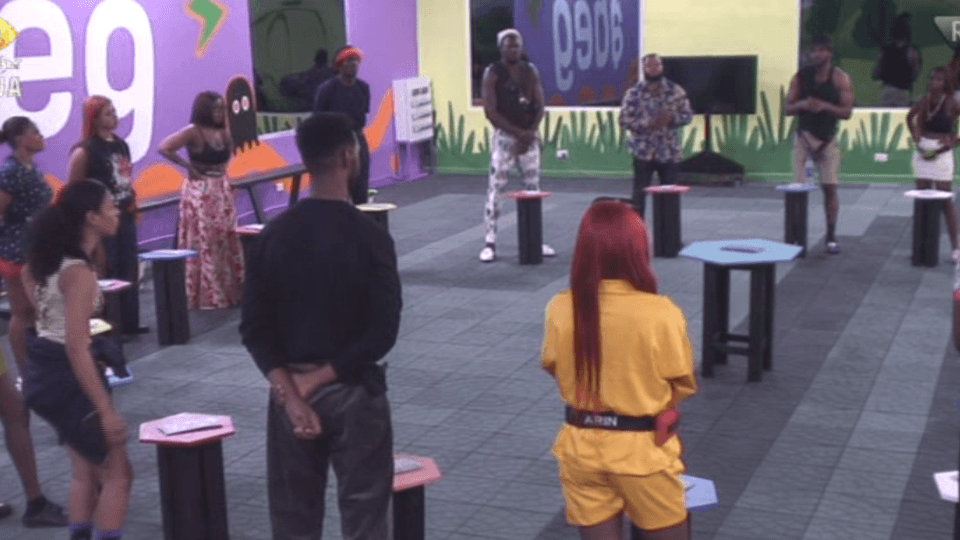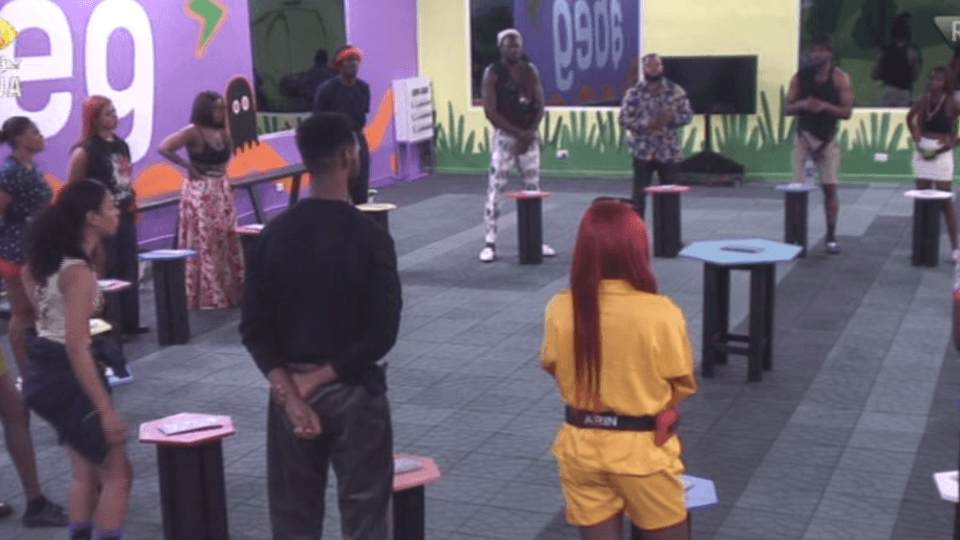 Picking an envelope
The Housemates were given the option of choosing one of the 23 stools that had been put in front of them. A sealed envelope holding various Abeg Naira values was placed on each seat. This implies that some Housemates will be wealthier than others.
Despite Biggie's warning that it must be done in a systematic manner or they will be prohibited from choosing and lose their Abeg Naira for the week, the activity nearly devolved into chaos. Fortunately, as Head of House, Peace insisted on completing things in an organized manner, peace was quickly restored.
She instructed each Housemate to take a turn standing in front of the stool with the envelope of their choice. Until they are instructed differently, their envelopes will stay sealed. Before the big revelation tomorrow night, they have total flexibility to trade or exchange envelopes with one another.
They've also been told to keep an eye on and safeguard their envelopes' seals. Any unintentional opening or disclosure of the envelopes' contents will result in severe punishment.
The bonus Envelope
The 23rd stool had a unique envelope with a large sum of money. The House was given a simple assignment with this envelope. They must all choose one deserving Housemate to get the 23rd envelope. The choice on who receives the envelope cannot be determined by the House Speaker or Deputy Speaker. It is everyone's responsibility in the House. They have until tomorrow night to make a choice, and they are free to create and utilize any method to determine which Housemate is the most deserving of the envelope. The envelope must always be sealed and kept safe till the next day. If it disappears, the entire House will be in jeopardy.
The Housemates quickly got into a heated debate about how to distribute the bonus. While some insisted on a skill–based game to determine who was the most deserved, others recommended a game of chance to assure fairness. They eventually decided on a vote, with the result being a game of chance.
The Housemates now have spending power thanks to this money. Meanwhile, Biggie has chosen to be generous and provide them with services that they would normally pay for for free till Sunday morning.