BBNaija Mercy, Tacha and Khaffi to Feature in MTV Base "Behind the Story" Season 2
The MTV Base "Behind the Story" which is hosted by Sammy Walsh; started in Nigeria on Tuesday, March 26 at 6:05pm local time. The show was the very first season which featured pop singer, Dammy Krane, as he shares more on his controversial 2017 issues with the US authorities. The show was aired on the MTV Base channel on DSTV and GOTV.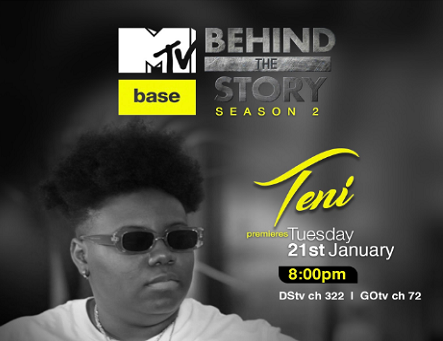 The show is set to return to the screen for the second season and it will feature Teni, 2face and the Big Brother Naija winner Mercy Eke as they share their story to stardom. This is another achievement for the BBNaija Star as she is set to reveal her story from the audition and how she became the winner of the show.
Also, the new season will see Sammy Walsh interview former BBN housemates Tacha and Khafi as they share some untold stories about themselves and how the Big Brother Naija show has changed their lives.
The MTV Base Behind the story season 2 will premier today 21st January, 2020 by 8:00pm on DSTV MTV Base channel 322 and GOTV channel 72. Don't miss it for anything.
Behind The Story has been curated specifically to provide fans with an opportunity to get to know their favourite stars even better. The show will shed light on the previously unknown backstories on the most newsworthy events that have rocked Nigeria's entertainment scene."