BBNaija Week 6 Vote Result and Percentage 2020 | Brighto, Tolanibaj and Wathoni Evicted Sunday Live Show Today
Kiddwaya and Erica Gets a Strike
To Erica and Kiddway, Biggie said "your actions have no other words to describe them but blatant disrespect to Big Brother and the viewers. Your flipping of fingers to the camera did not go unnoticed. The first incident occurred on the same day you were both issued a strike for disrespecting the Head of House rule." Biggie added that he decided to be lenient on them because they were issued a strike for that offence already.
Erica was then issued a strong and final warning while Kiddwaya was issued a strike, meaning that one more strike will result in immediate disqualification from the Big Brother house.
BBNaija Week 6 Eviction Show (August 30)
Today's Eviction Show started with Ebuka congratulating Ozo for winning the Head of House and the Wager challenge for the second time. Today's eviction was determined by viewers vote. Here are the 13 housemates.
Housemate up for Eviction
Tolani
Trikytee
Kiddwaya
Brighto
Prince
Erica
Lucy
Neo
Wathoni
Dorathy
Vee
Laycon
BBNaija Week 6 Result and Percentage
| SN | HOUSEMATES | RESULTS | REMARK |
| --- | --- | --- | --- |
| 1 | Neo | 6.90%% (percent) | Saved |
| 2 | Kiddwaya | 5.62% (percent) | Saved |
| 3 | Lucy | 4.41% (percent) | Saved |
| 4 | Wathoni | 3.57% (percent) | Evicted |
| 5 | Tolanibaj | 2.75% (percent) | Evicted |
| 6 | Brighto | 2.68% (percent) | Evicted |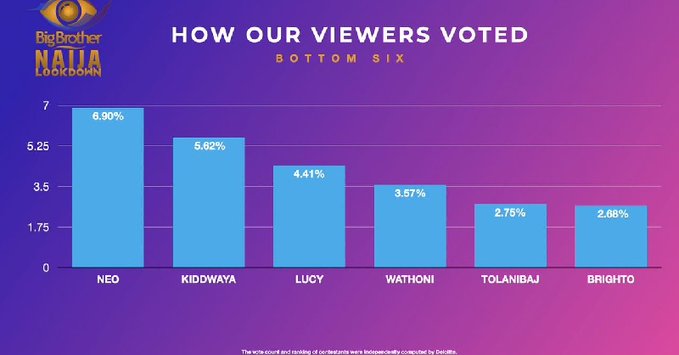 Brighto, Tolanibaj and Wathoni got the least number of votes from viewers and have been Evicted.
Tolanibaj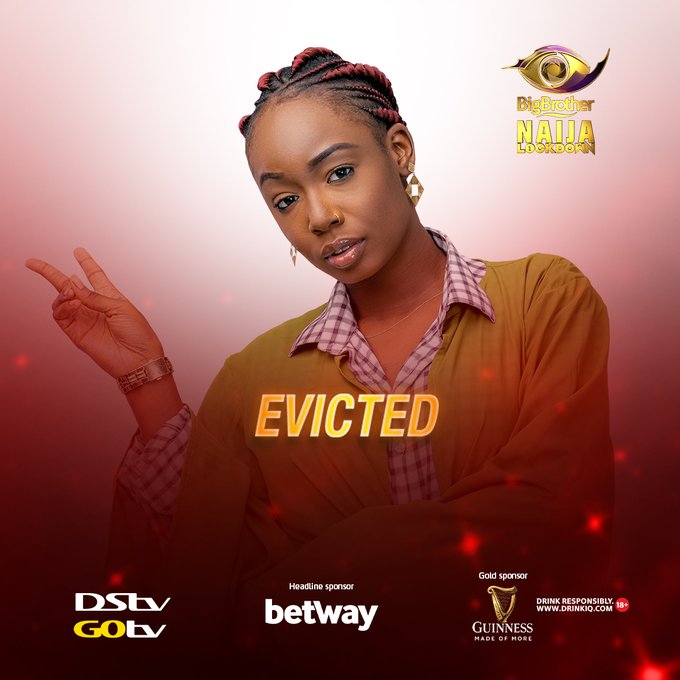 Tolanibaj BBNaija Journey
Wathoni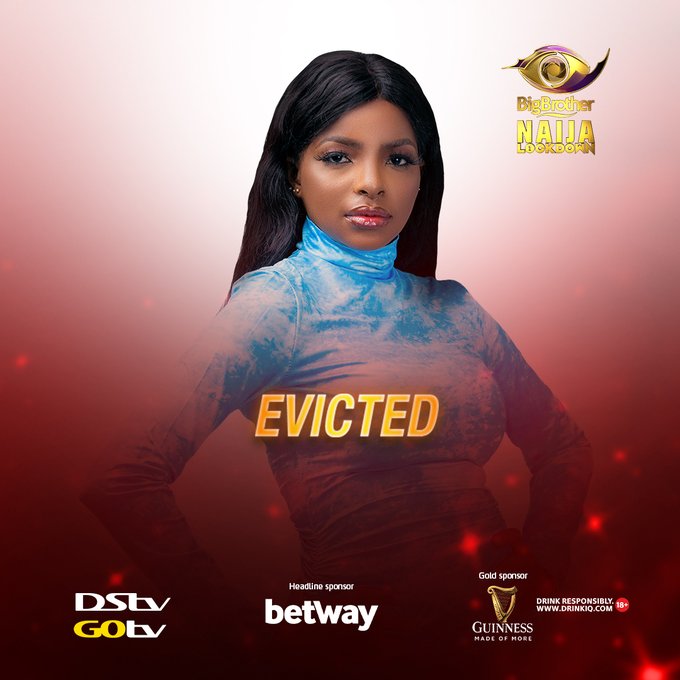 Wathoni's BBNaija Journey
Brighto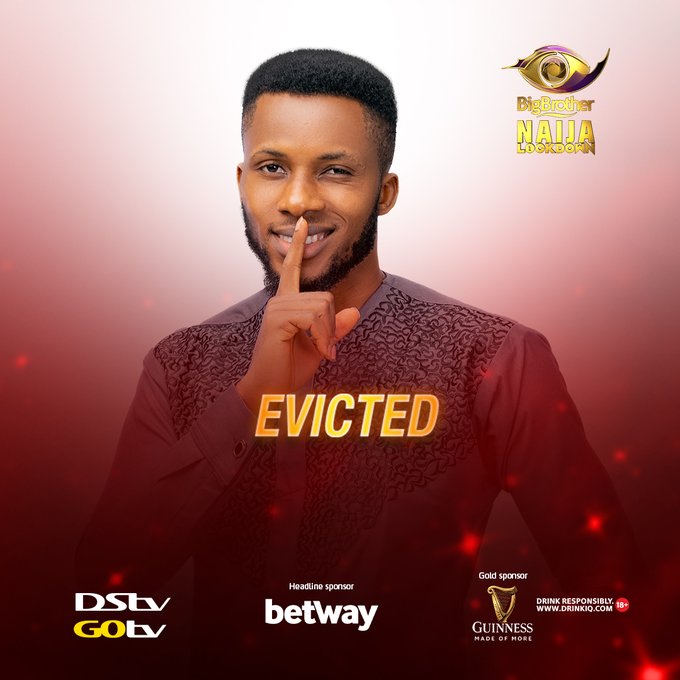 Brighto BBNaija Journey
Ozo Wins Head of House Challenge; Picks Nengi as Deputy (August 24)
Erica and Tolanibaj was barred from participating in today's Head of House challenge as the punishment for breaking multiple house rules. Kiddwaya on the other hand is not eligible to participate being the incumbent Head of House
Prince was the first housemate to begin today's head of house challenge. He got six in his second attempt of rolling the dice which gave him the needed morale to continue the game. Prince have previously been unlucky with Erica and Lucy stealing his victory in week 4 and week 2 respectively. During today's challenge, Prince was close to victory but made a mistake after completing the 30 steps which was corrected by Big Brother and he had to restart the game from step 16 which he did but could not get past step 22 before he ran out of time.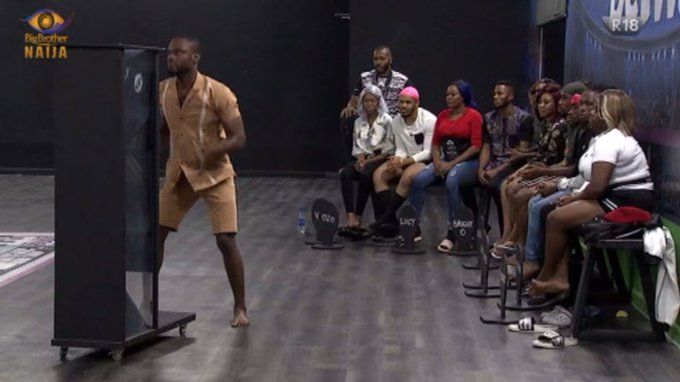 It was a hard game for Laycon as he kept falling on the wrong steps with too many obstacles which took much of his time before he was buzzed out. Trikytee made it to step 25 before he exhausted his time but was not enough to win the game this week.
Here is the result;
Dorathy – 16
Laycon – 1
Prince- 22
Trikytee – 25
Wathoni – 24
Neo – 9
Nengi – 29
Brighto 23
Lucy – 16
Ozo – 30
Vee – 28
Nengi made it to step 29 before she ran out of time. Ozo stole the victory from Nengi after he completed the 30 steps in a record time which was enough to win the head of House challenge this week.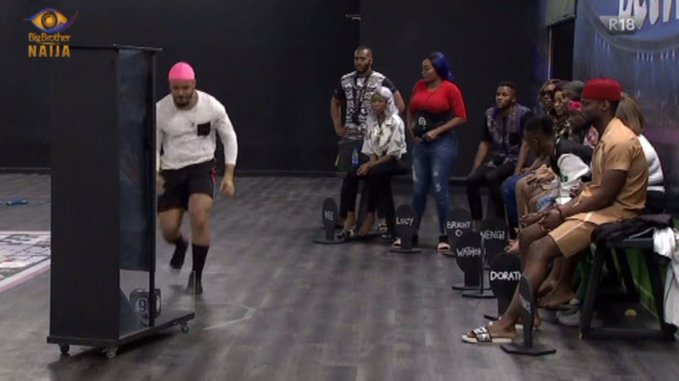 Ozo is now this week head of house which gives him exclusive access to the BBNaija lounge and also immunity from eviction for the week. He is required to pick a deputy of the opposite gender.
Ozo picks Nengi as his Deputy Head of House. Both housemates now have exclusive access to the BBNaija lounge and are Immune to Eviction this week. Ozo Picked Dorathy as his 2nd choice while Vee as third choice deputy head of house.
Ozo picked Neo as his guest while Nengi picked Vee as her Head of House guest.
Housemates Up for Eviction (Week 6)
After the Head of house challenge this week, Big Brother place the remaining 12 housemates on possible eviction. Voting starts today Monday at 10PM and Closes on Thursday at 10PM.
Brighto
Dorathy
Erica
Kiddwaya
Prince
Lucy
Laycon
Neo
Tolanibaj
Trikytee
Vee
Wathoni