This week, six housemates were placed on possible eviction by Big Brother after the Ultimate Veto Power game leading to three housemates (Emmanuel, Liquorose and Cross) booking a spot in the grand finale next week. Recall that during the week 8 Sunday live show, two (2) housemates (Yousef and Saskay) were evicted from the Big Brother house further raising tension in the show with just 9 housemates and 1 week to the grand finale.
Earlier this week, all  nine remaining housemates in the Big Brother house participated in the Ultimate Veto Power Game. Emmanuel emerged winner gaining immunity from nomination. He used his Ultimate Veto Power to appoint Liquorose as Head of House while Cross as Deputy. By virtue of this, all three housemates were immune from nomination and sealed a spot in the among the top 5 housemates that will make it to the final this year. Big Brother placed all remaining six housemates on possible eviction and their fate will be decided by viewers vote.
The housemates up for eviction this week are;
Angel
Nini
Pere
Queen
Saga
Whitemoney
After the nominations last Monday, we set up an online vote poll for our viewers to participate in the voting process which ended on Thursday at 9PM. The result of the vote poll is shown below. You can see our online polls here.
Results from the poll shows that four housemates got the least number of votes from our viewers this week. The housemates are;
Queen (12.17%)
Angel (9.56%)
Saga (2.60%)
Nini (1.20%)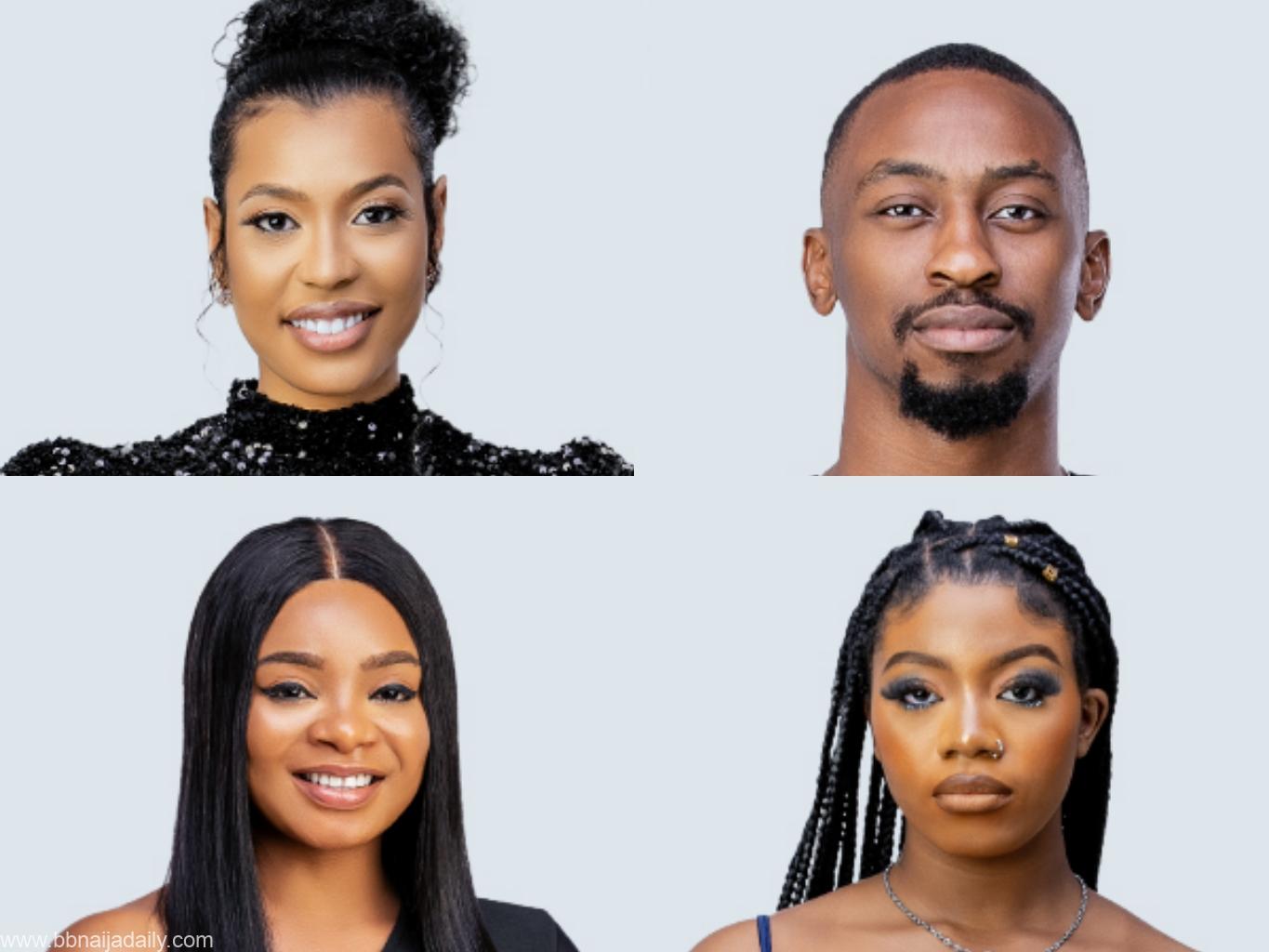 The Four housemates that will likely be evicted from the Big Brother Naija house during this week Sunday live eviction show according to our poll are Nini, Saga, Angel and Queen. This result show that Whitemoney and Pere are the housemates that will likely fill the two remaining spots in the Top 5 of this season. Evicting 4 Housemates on Sunday will leave the final 5 top housemates for the grand finale of the show.
Let us know what you think about this eviction prediction by dropping your comment in the comment box below.