Last Updated on
Big Brother Naija (BBNaija) is a reality Television Show by multi choice company. It is a show where contestants are engaged for a period of 99 day and viewers are saddled with the responsibility of voting their favourite housemate weekly to remain in the show. The previous edition season 4 "tagged pepper dem gang" was won by Mercy Eke. The ultimate price for the reality show is N60million naira plus gift items and endorsement deals.
How are BBNaija Contestants Choosen?
A lot of user have asked me about how the Big Brother Naija audition is organised and how contestants are selected. This is the main reason I decided to highlight important information you should know about the Big Brother Naija 2020 audition.
There is usually Audition in the six geo-political zones where interested person will be allowed to participate. The venue of the audition will be announced across various media Houses. However, let me state that there is no form for the Big Brother Naija audition online, so do not fall victim to scammers and fraudsters. You are required to visit the audition venue and you will be requested to pay a registration fee and given a form to fill. Upon payment and registration you will then proceed into the audition hall to be interviewed by the judges. I have highlighted some tips to be successful in the Big Brother Naija audition.
BBNAIJA Audition Questions and Answers 2020
You will be required to give a brief introduction of yourself. Please while giving the introduction, try to be brief and straight to the point and do not reveal so much information about yourself that may not be really important to the judges. You can tell them your name, where you live, your education level, your profession, talent and hobby.
Why do you want to participate in the Big Brother Naija reality show? In answering this question, try to have a clear idea of what you can offer to the show and viewers in particular. You can talk about a brand or a talent you will want to showcase. But always have a clear understanding of what you can offer to the show.
If you win this show, what will you do with the money? You should also have a clear business plan of what you will do with the money to better your life and that of your society.
BBNAIJA Audition tips to be successful
Always be confident and believe in yourself.
Do not try to imitate or try to be like anybody. Be unique and showcase your skills in a unique manner.
Celebrities have greater chances of being selected. So you can increase your media presence by posting short videos on social media and increase your number of followers.
Try and understand every single question before you give a answer. This judges are intelligent and the competition for the allotted space is very high so you won't want to mess the audition up with wrong answers.
Be early to the audition venue so that you can beat the whole lot of people that will be present for the interview.
See Audition Tips From Ex BBNaija Housemates Lolu and Bambam
How To register
The online audition process starts on Wednesday, May 20 till Saturday, May 30, 2020. If you think you have what it takes to be a Housemate this season, then don't hold back!
Visit https://shortaudition.net/ to register.
You are expected to record a two-minute video of yourself stating why you should be picked to be a Housemate in season 5 of Big Brother Naija. Only after recording your video, then you need to fill out the online registration form and upload your video below.
Please answer all questions on the form fully and honestly. If it is discovered that you have been deliberately untruthful or have withheld information relevant to your character or your past, you will be disqualified from the selection process.
The online audition is free and open to interested male and female participants, who are of Nigerian nationality with a valid Nigerian passport, and must be 21 years of age by June 1, 2020.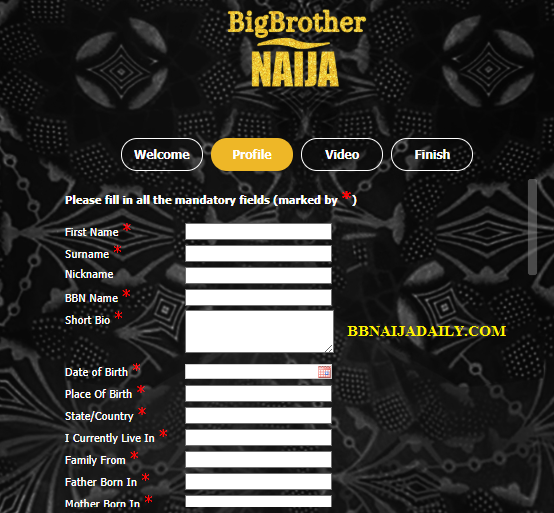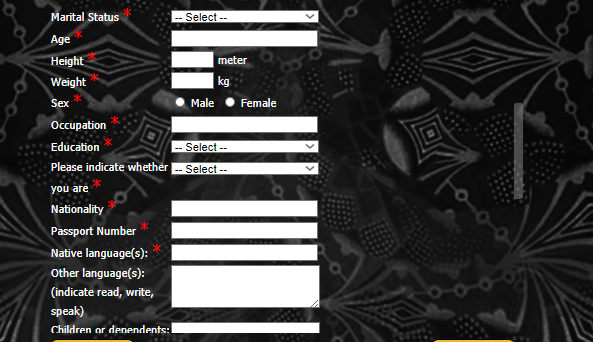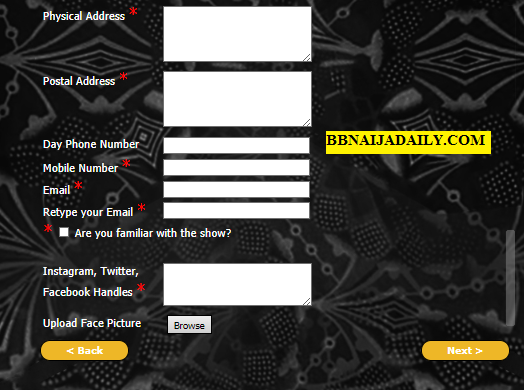 Visit https://shortaudition.net/ to register.
Closing Date
The Big Brother Naija registration commenced on Wednesday, May 2020 and will close on Saturday, May 30, 2020.
Big Brother Naija (BBNaija) Audition Venue (2020)
Big Brother Naija Auditions for 2019 was held in eight major cities across Nigeria. The cities are Lagos, Abuja, Warri, Benin, Port Harcourt, Ibadan, Calabar and Enugu. We will update you with changes if there is any for this year (2020) audition. Also we will communicate the dates for each of the cities to you. Here are the addresses of the Big Brother Naija audition venues across the country.
Enugu Big Brother Naija (BBNaija) Audition Venue
Oakland Hotel and Park, Tunnel Crossing, Ogui Link Road, beside Etim Plaza, Enugu.
Lagos State Big Brother Naija (BBNaija) Audition Venue
West Town Hotel; No 1, Ayeni Street, behind Sheraton Hotel, Ikeja.
Benin Big Brother Naija (BBNaija) Audition Venue
Uyi Grand Event center, 11 Osagiede street, G.R.A Benin, Edo State.
Port Harcourt Big Brother Naija (BBNaija) Audition Venue
5141, Aba Road, Port Harcourt, Rivers State.
Delta Big Brother Naija (BBNaija) Audition Venue
Deluxe Garden Suites, Bauchi Close, Shell Eedjeba, Warri, Delta State
Ibadan Big Brother Naija (BBNaija) Audition Venue
Mauve 21 Events Centre, MKO Abiola Way, Ring Road, by Adeoyo Junction, Ibadan, Oyo State
Abuja Big Brother Naija (BBNaija) Audition Venue
MultiChoice Office, Plot 1548, Ademola Adetokunbo Street, beside NEMA, adjacent Transcorp Hilton, Maitama.
Calabar Big Brother Naija (BBNaija) Audition Venue
Venetian Arena, plot 5, Murtala Mohammed Highway, Calabar, Cross River State.
We will also give you latest updates on the Big Brother Naija audition. Please leave a comment in the comment box and we will be happy to communicate with you.