As you might have heard, the Big Brother Naija (BBNaija) 2021 reunion show promises to be exciting as it will feature ex Big Brother Naija season 5 "Lock Down" housemates. The host of the show is Ebuka and he will bring past memorable moments during the 2020 show. The show will commenced on June 17th and will air from Monday to Friday..
This article is written to provide you with the necessary daily updates/highlights as the show progresses. Here are the few things you need to know about the show.
The reunion show will premiere from Thursday June 17, 2021, on Africa Magic Family and Urban. The time of the show will be 10:00PM on Africa Magic Urban and 10:30PM WAT on GOTV Africa Magic Family Channel 2.
The show which is hosted by Ebuka will revisit some highlights and memorable moments from the 2020 season 4 edition that saw Mercy Eke emerge winner. The show will feature all the housemates from the season 5 edition.
The Lockdown season 5 housemates include,
Olamilekan "Laycon" Agbeleshe
Dorathy Bachor
Rebecca "Nengi" Hampson
Emuobonuvie "Neo" Akpofure
Victoria "Vee" Adeyele
Ozoemena Chukwu "Ozo"
Timmy Sinclair "Trikytee"
Nelson Enwerem "Prince"
Terseer "Kiddwaya" Waya
Lucy Essien
Erica Nlewedim
Ezekiel Bright "Brighto" Osemudiame
Florence "Wathoni" Anyansi
Tolani "Tolanibaj" Shobajo
Praise Nelson
Aisha Umaru "Kaisha"
Eric Akhigbe
Tochukwu Okechukwu "Tochi"
Boluwatife "Lilo" Aderogba
Kate "Ka3na" Jones
Big Brother Naija 2021 Reunion Show Live Stream July 2, 2021 (Day 12)
Will be live at 10:00PM WAT (Africa Magic Family & Urban)
Big Brother Naija 2021 Reunion Show Live Stream July 1, 2021 (Day 11)
Todays reunion show was centered on Neo and the issues he had with some of the housemates after the BBNaija show.
Neo and Prince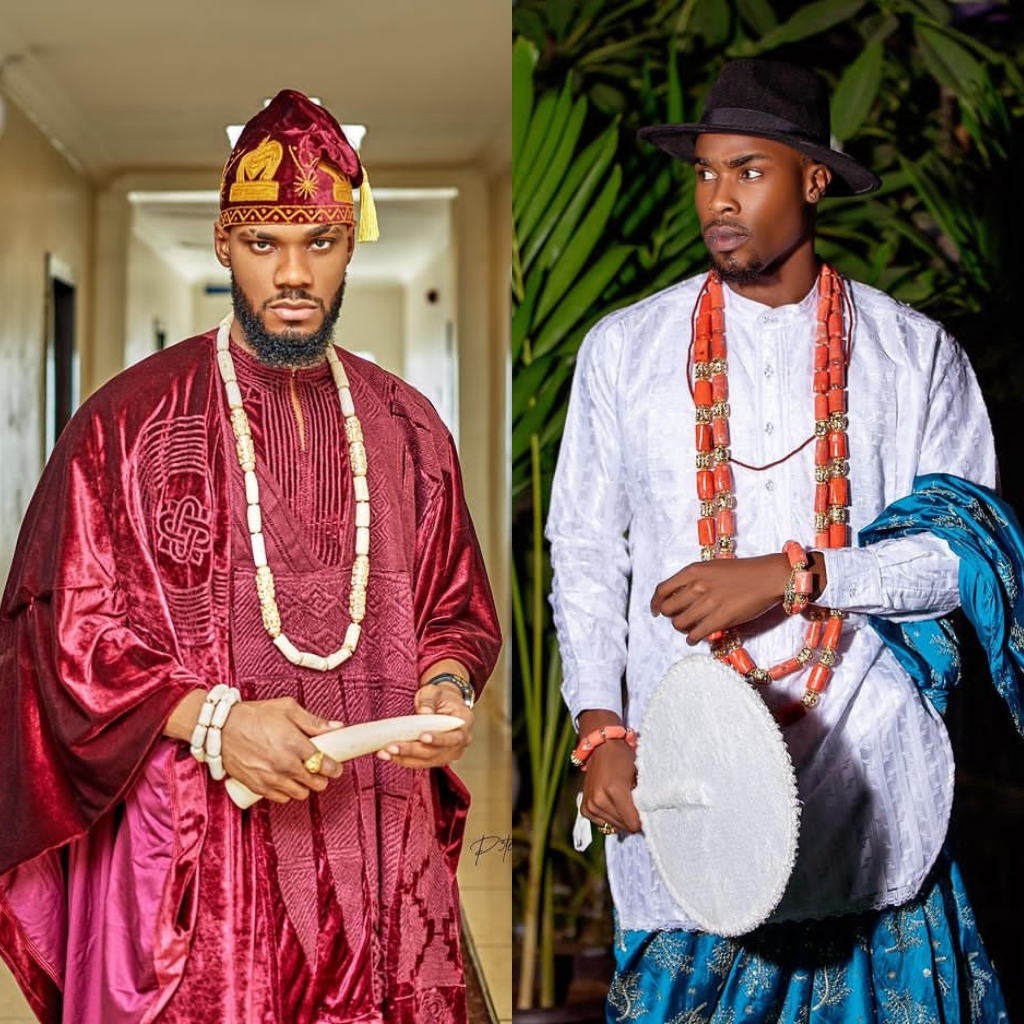 Prince chastised Neo for being a phony and pretending to be his friend in the house. When Prince was evicted from the BBNaija house, he saw some videos in which Neo was bad-mouthing him and calling him a liar.
According to Prince, Neo nominated him for eviction but pretended nothing had happened when they met outside the house. Most of the housemates, according to Prince, saw him as a threat and did not believe someone he referred to as a "brother" could nominate him for eviction.
In the diary room, Neo stated that he believed Prince was lying about his father's story, which Prince found offensive. According to Prince, Neo was his friend, and he did not expect such behavior from him.
Neo and Praise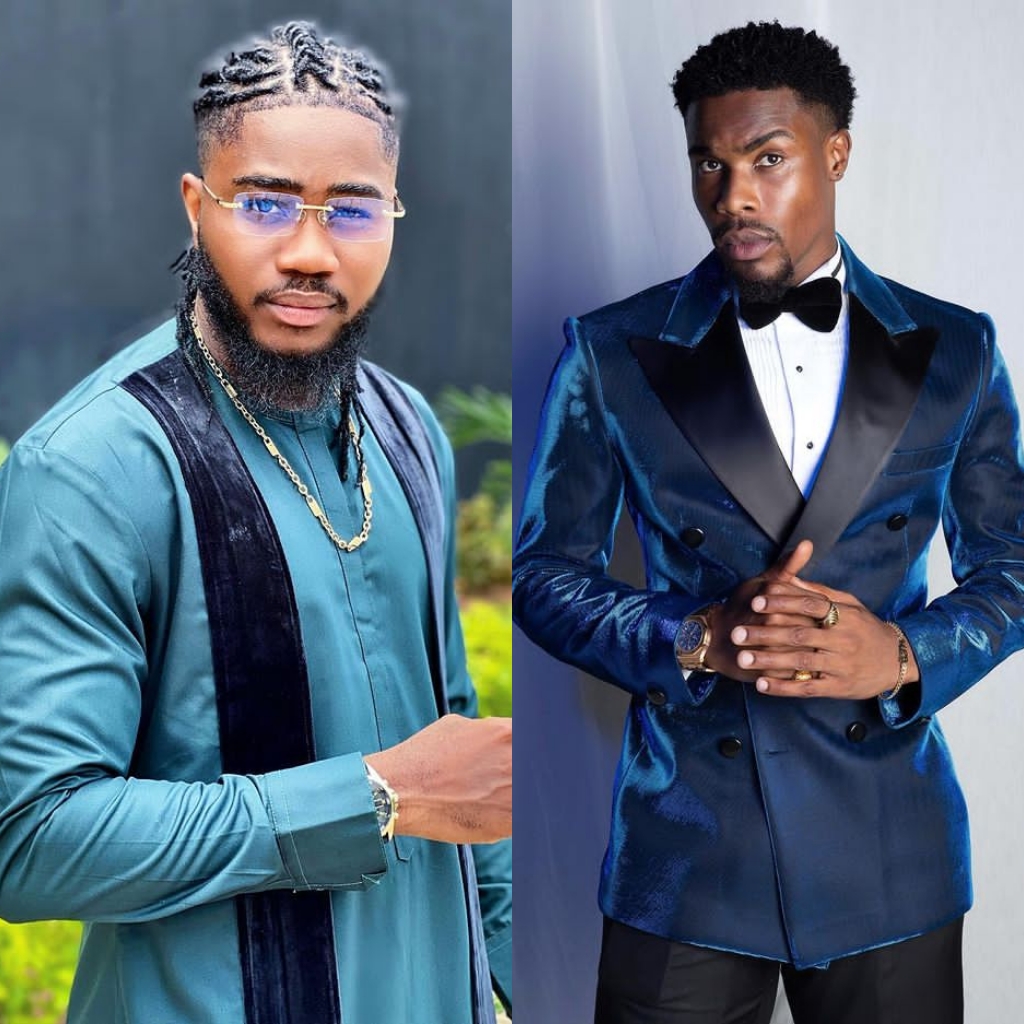 Praise expressed his disappointment in Neo for nominating him for eviction in the diary room. Praise stated that he felt betrayed after watching some videos when he was out of the house. He stated that he didn't imagine his friend Neo would nominate him for eviction.
Explaining why he nominated Praise for eviction, Neo said he saved Trikytee because he felt Praise had more friends in the house who would have saved him, unlike Trikytee. So he decided to safe Trikytee and nominated his friend Praise for eviction.
Lucy and Nengi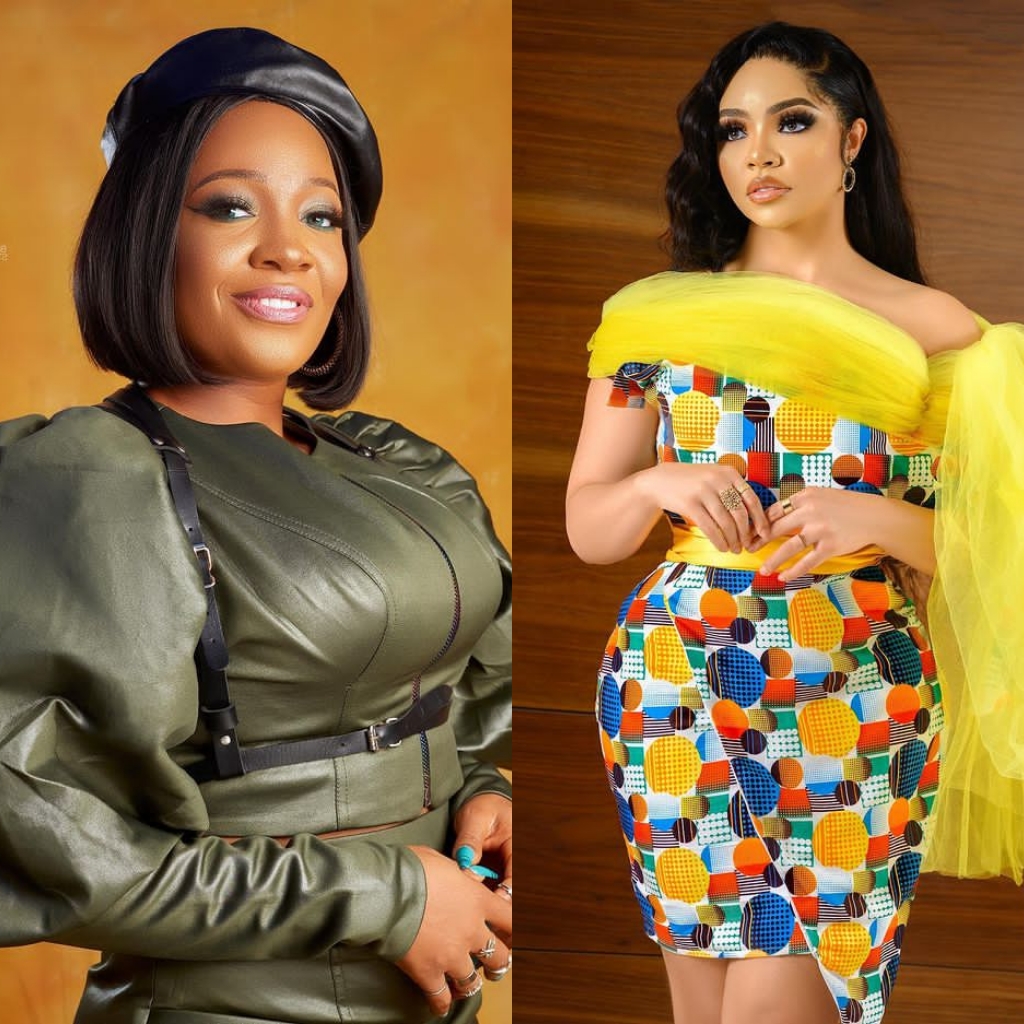 During the Big Brother reunion, Lucy was seen arguing with Nengi and calling her unprintable names. The exact cause of the fight is unclear. However, it appears Nengi was irritated when Ebuka asked her during the eviction show if she is "leading the guys on" in the house while claiming she has a relationship outside the house.
During the fight, Lucy told Nengi, "without a man, Nengi cannot survive, and she changes men every week." She went on to say that Nengi has been flirting with the guys in the house by letting them touch her. Nengi found the statement offensive.
Big Brother Naija 2021 Reunion Show Live Stream June 30, 2021 (Day 10)
Todays reunion show was centered on Ozo's outburst with Prince during the BBNaija show.
Ozo and Prince Outburst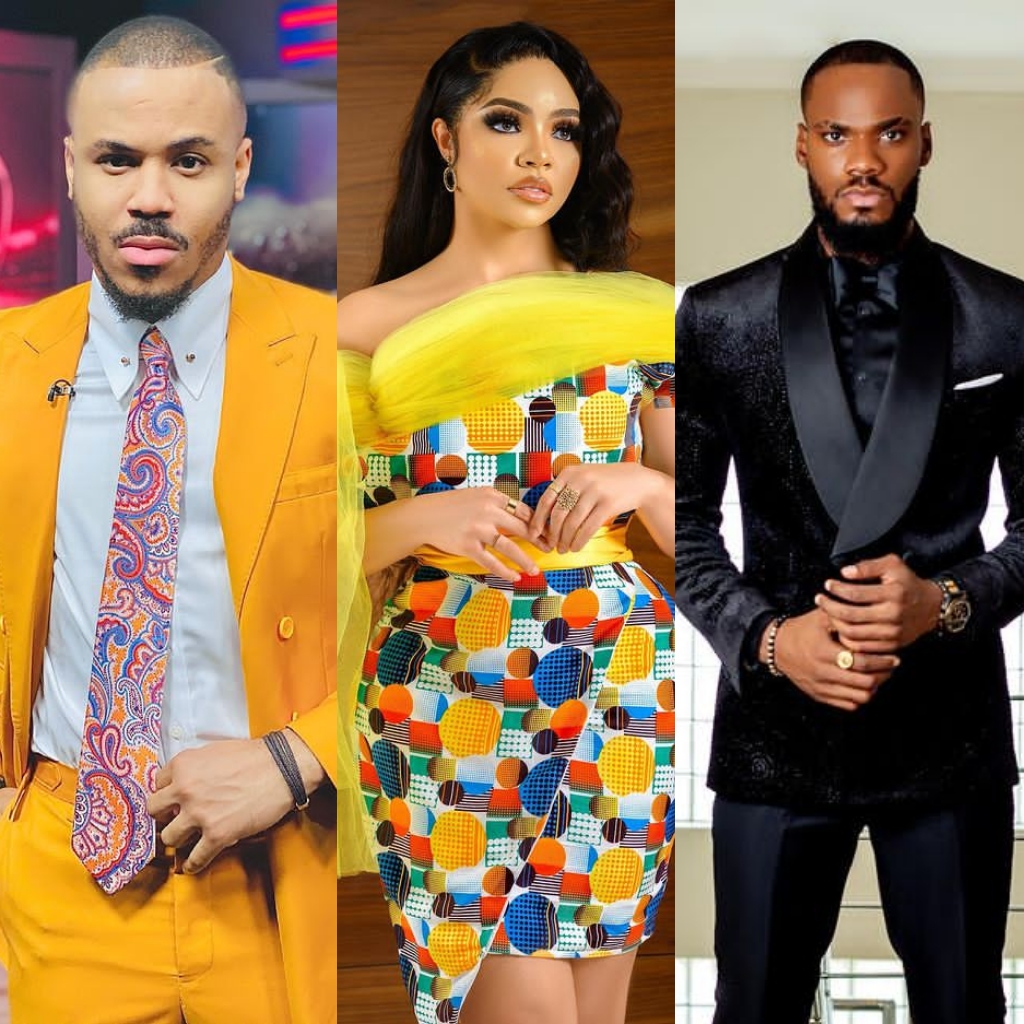 During today's episode of the reunion show, a video of Ozo furious and yelling at Prince in the house was shown to housemates to share their opinions on what they think caused Ozo's behaviour.
Trikytee responded by saying that he was surprised by Ozo's reaction, but that Ozo's sudden outburst was due to Nengi being closer to Prince than him at the time. Ozo, on the other hand, stated that he acted in this manner because he wanted their task to be completed correctly.
Nengi refuted claims that Ozo's outburst was because of her closeness with Prince. She stated that Ozo told her that he wanted the team to complete the task correctly, so he was upset when she went out with Prince while they were rehearsing.
Nengi also mentioned that after meeting Ozo after the house, she realized he is not easily irritated. Meanwhile, Prince stated that at the time, he did not believe Ozo's rage was directed at Nengi.
Speaking on the subject, Ozo stated that his rage at the time had nothing to do with Nengi, contrary to what other housemates claim. He stated that he apologized to Prince following the incident because he realized he should not have spoken to him in such a way.
Nengi, on the other hand, sided with Ozo, claiming that he was upset because she went out with Prince while they were rehearsing for the task.
Ka3na and Her Bossy Attitude
Ka3na has revealed why she was bossy around some housemates during their time in the house.
She is bossy, according to her, because she likes to say whatever is on her mind and then forget about it.
She stated that she does this because no one knows where she is coming from or the trials she has faced in life.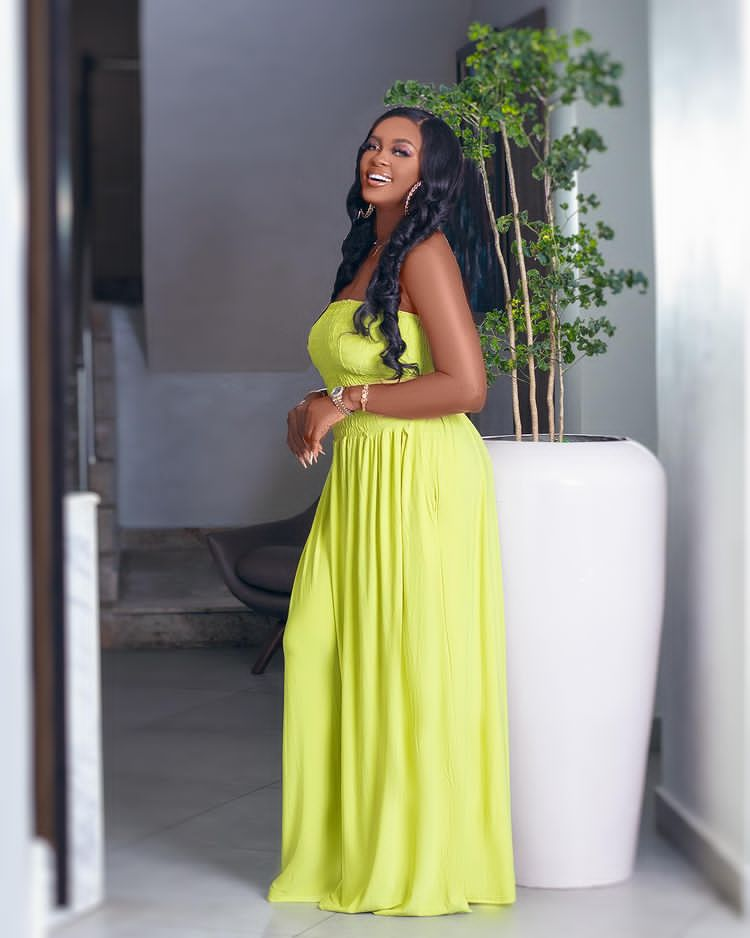 Her comments follow Tolanibaj's declaration that she was the housemate who triggered her the most during their time together. Readers may recall that Tolanibaj and Ka3na got into a heated argument in the house during which they both said hurtful things about each other.
Ka3na, according to Vee, is not a bully, but she is bossy. She stated that Ka3na got into a heated argument with Tolanibaj in the house because of the way she addressed her. Her remarks come after Ebuka asked if she thought Ka3na was a bully or just bossy.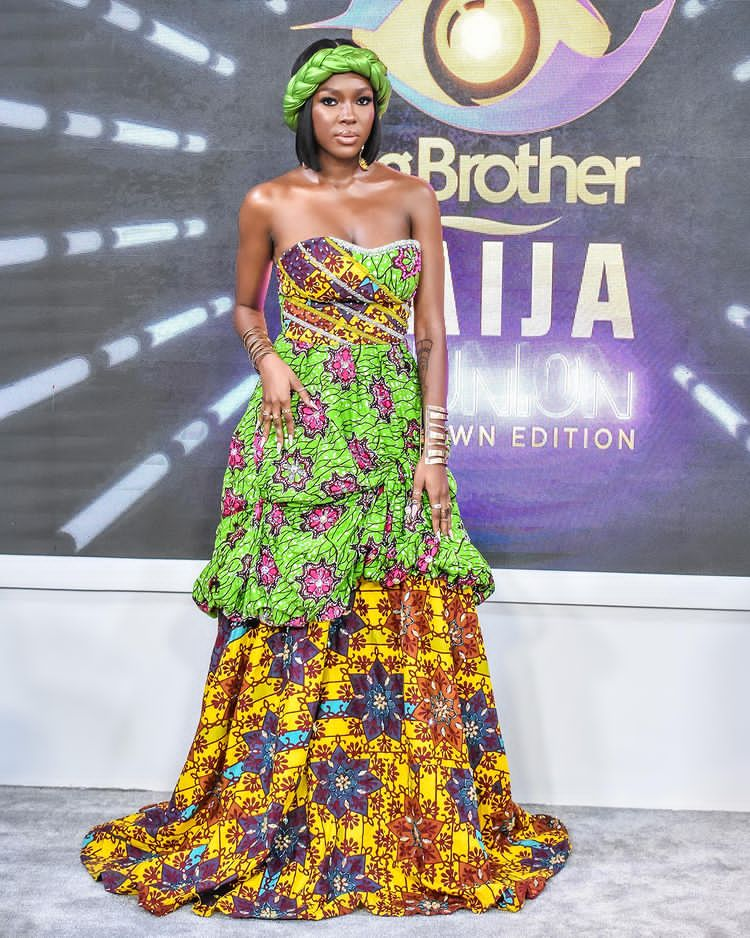 Reacting to this, Ka3na defended herself by claiming that her housemates' perception of her was incorrect, but she admitted that she was bossy at times, which she believes is her natural behaviour.
Big Brother Naija 2021 Reunion Show Live Stream June 29, 2021 (Day 9)
Todays reunion show was all about gossips during the BBNaija show.
Brighto and Praise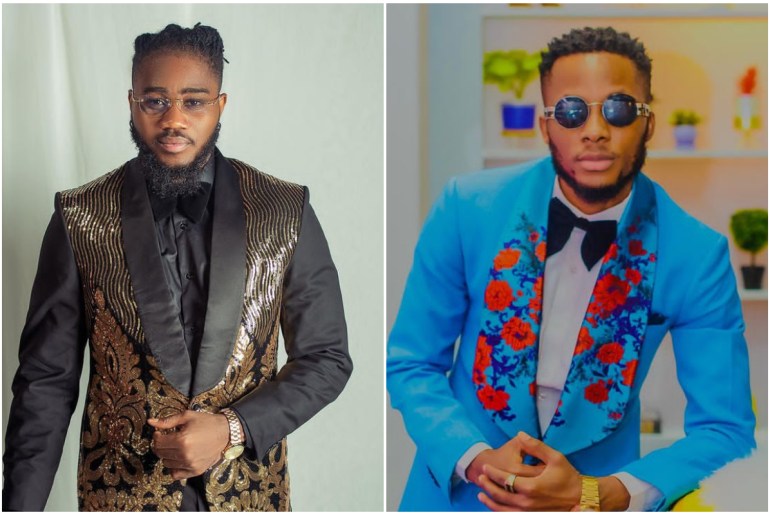 Brighto stated that he owes Praise's ex-wife no apology for his comments about her during his media tours.
When Brighto was evicted from the reality show, he revealed that Praise was married to a woman who was much older than him. He stated that Praise informed him that he was married to a 69-year-old woman.
This comment sparked a flurry of social media reactions, with netizens flocking to her social media pages to troll her. Praise, on the other hand, stated that his ex-girlfriend was forced to make her account private in order to avoid the critics.
In response to the situation, Praise asked Brighto to apologize to the lady for his remarks about her, but he refused. Brighto claims he sees no reason to apologize to her on live television.
Who gossips the most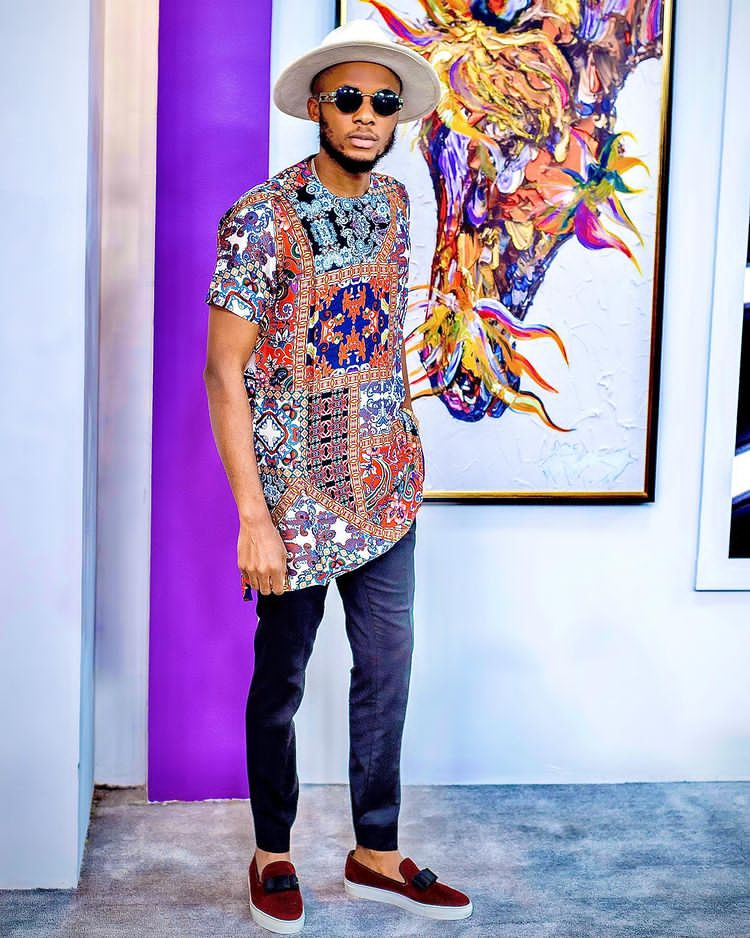 Ebuka gave the housemates a piece of paper and asked them to write down who they thought was the most gossipy in the house. Brighto was voted the most gossipy housemate by the majority of the housemates.
Following this exercise, a highlight was shown in which Brighto could be seen gossiping about Neo to Kiddwaya. He believes Neo is overly talkative and boasts about his family's financial situation. When asked on the live show, Brighto stated that he only said that because that is how he felt in the house. He also reiterated his position on which Neo used to brag.
Tochi's Opinion on Prince and Nengi
A video of Tochi and BrightO was shown, in which they were heard discussing Nengi and Prince's closeness. Tochi believes Prince will be unable to date Nengi because he lacks the financial stability to do so.
Brighto told Ebuka on the reunion show that Prince couldn't have afforded to date Nengi because of her classy lifestyle, expensive trips, and shopping, which they felt he couldn't afford.
Big Brother Naija 2021 Reunion Show Live Stream June 28, 2021 (Day 8)
Todays reunion show was all about Erica and her differences with Laycon, Vee and Wathoni.
Erica and Wathoni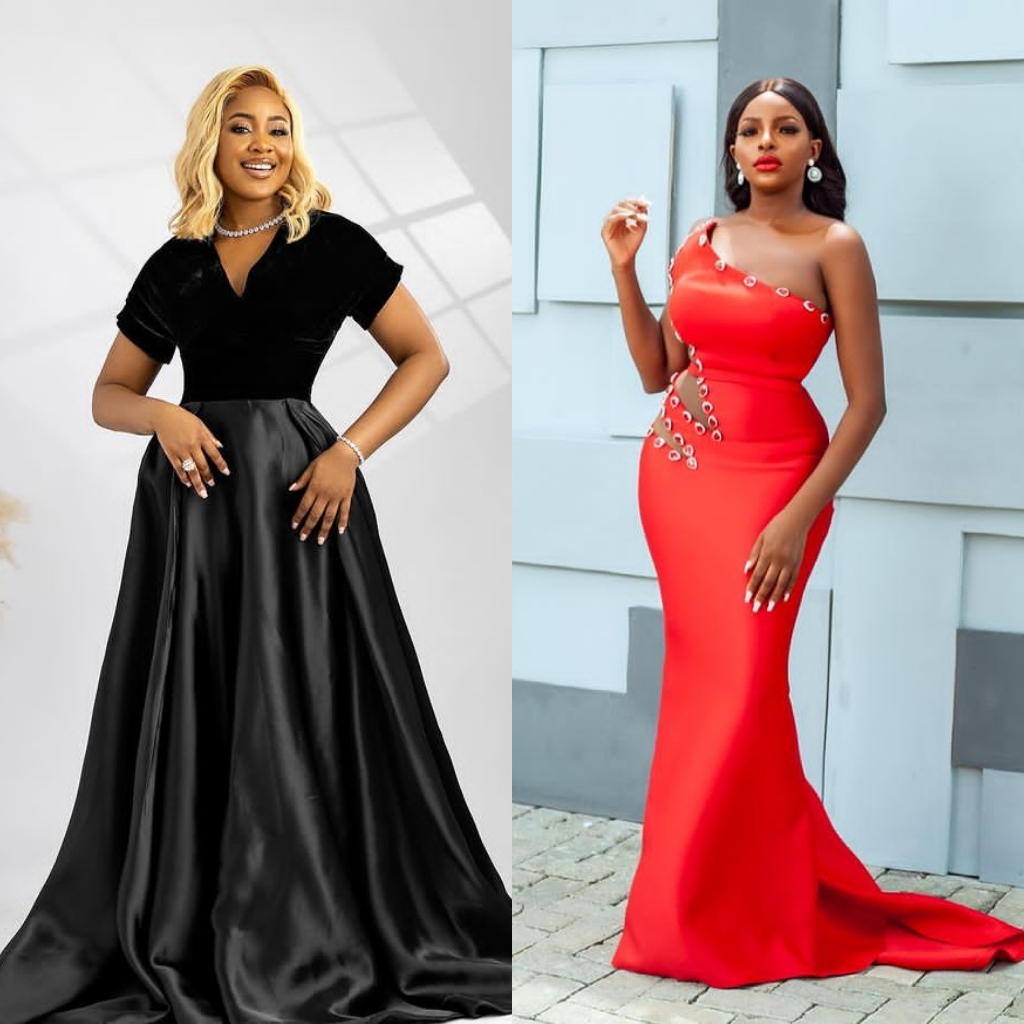 Erica and her relationships with other housemates such as Wathoni, Vee, and Erica were the focus of the most recent episode of the show. Erica stated that the majority of her comments about her have been negative, which is why she gives Wathoni bad energy outside the house.
In terms of her relationship with Wathoni, Erica claims that it is strained because Wathoni has been disparaging her.
During Wathoni's media tour, Erica claims that Wathoni said she(Erica) and Kiddwaya used to do bad things in the house. Wathoni defended herself by saying that she was asked about them once and that her response was not meant to be hurtful.
To avoid further squabbles, Wathoni and Erica both apologized. They both hugged on stage as a sign of their reconciliation. One of the primary missions of the reunion show is to reconcile housemates' differences.
Erica and Vee Status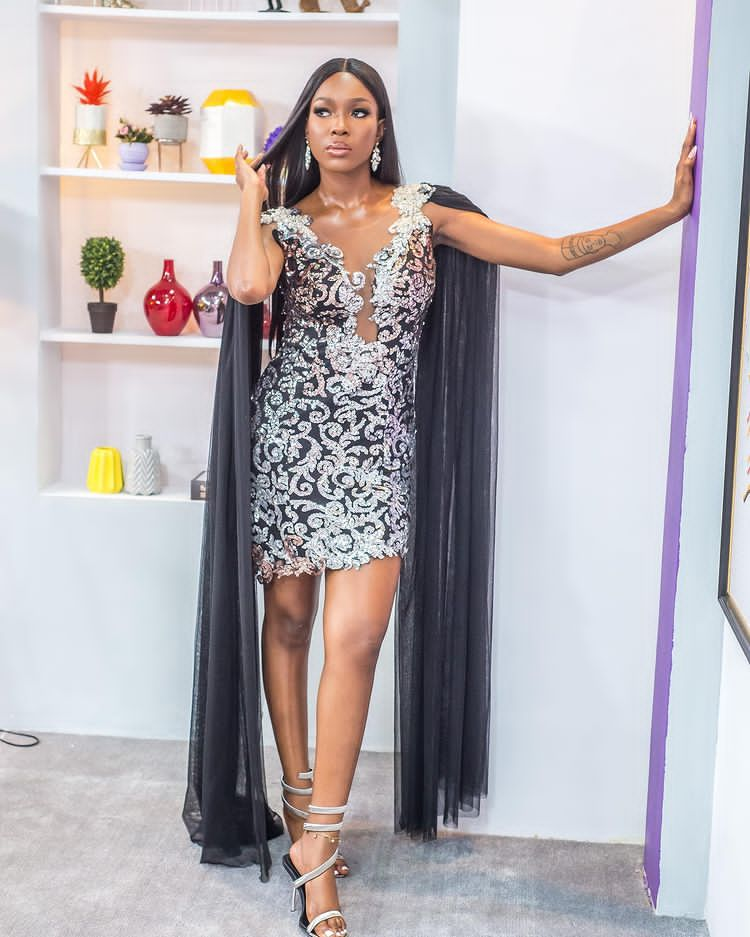 Erica has spoken out about her current relationship status with Vee both during and after the BBNaija show. Erica stated that she has no relationship with Vee outside of the house because she does not know her and does not believe she exists. This, she claims, is due to the negative feedback she received from her in the house.
Erica stated that she came to the house to promote her acting career rather than make friends, and that she was unable to bond with Vee during her stay.
Vee also responded that she chose Laycon's friendship over anything else and does not even know if Erica exist because she's is more focused on her career rather than the negative energy and social media clout.
Erica and Laycon
Erica revealed that she's is yet to speak with Laycon since they left the BBNaija reality show. She said Laycon is a snake and regretted ever trusting him thinking that he had her back. Speaking about the future of their relationship, she said she is not willing to have a conversation with Laycon because it will all be full of lies and pretence and nothing good will come out of it.
Laycon responding to Erica's claims disclosed that he is much more interested in seeing his fans talk about his music career and how his album will be in the top chat than discussing issues that resulted from where he went to promote his music.
Big Brother Naija 2021 Reunion Show Live Stream June 25, 2021 (Day 7)
Todays reunion show was all about Prince and his entanglements with Tolanibaj, Dorathy and Lilo.
Prince and Tolanibaj Failed Relationship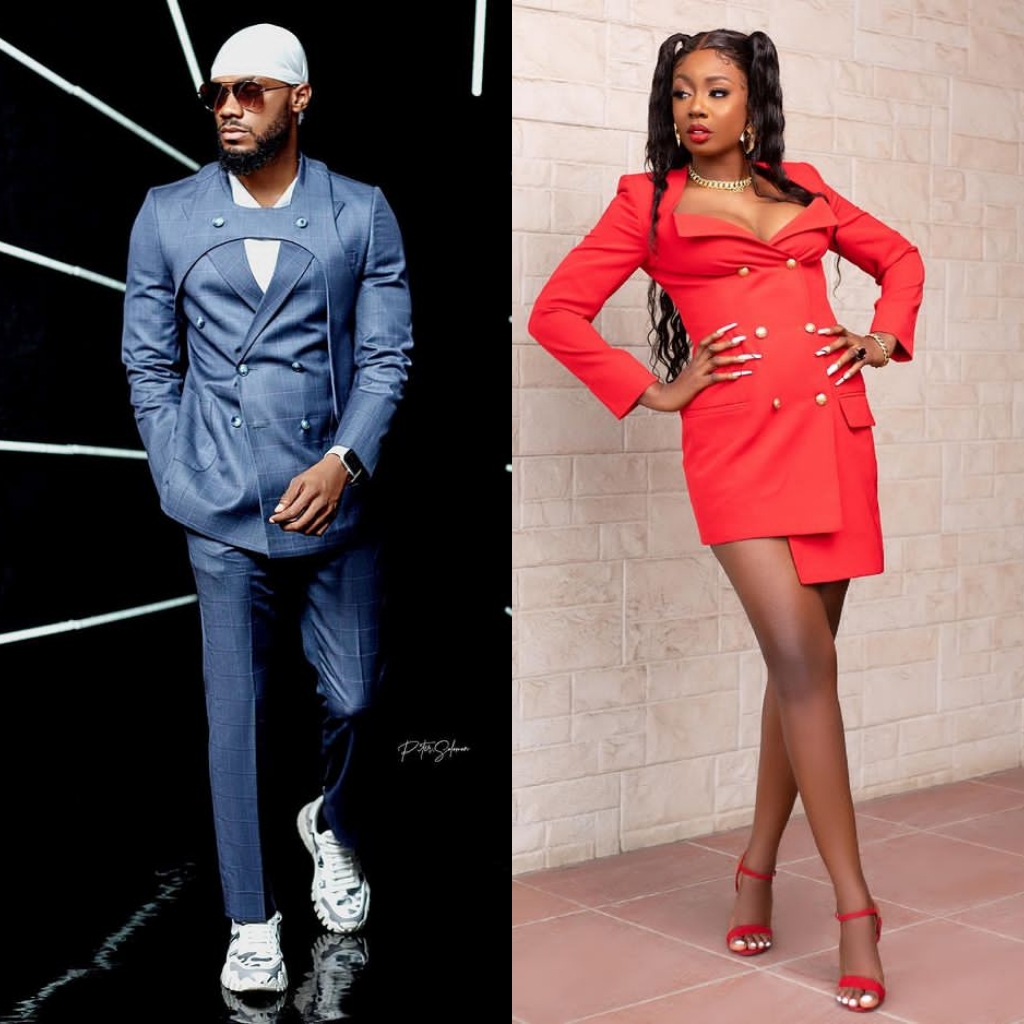 At the ongoing BBNaija reality show, Prince Nelson discussed his relationship with Tolanibaj.Recall that Prince was in a romantic relationship with Tolanibaj while in the BBNaija house.
Following the Prince's Eviction from the show, he stated in an interview with Ebuka that he liked Tolanibaj and was still working on their relationship.
On today's reunion show, Prince revealed that Tolanibaj and her fans have been trolling Dorathy on social media because they believed he was still with her.
Prince also stated unequivocally that he has no relationship with Tolanibaj after the house and that she was his biggest mistake in life. Prince revealed that after being evicted from the house, his team warned him not to get involved with Tolanibaj because she is bad for him.
Prince and Lilo Kissing Saga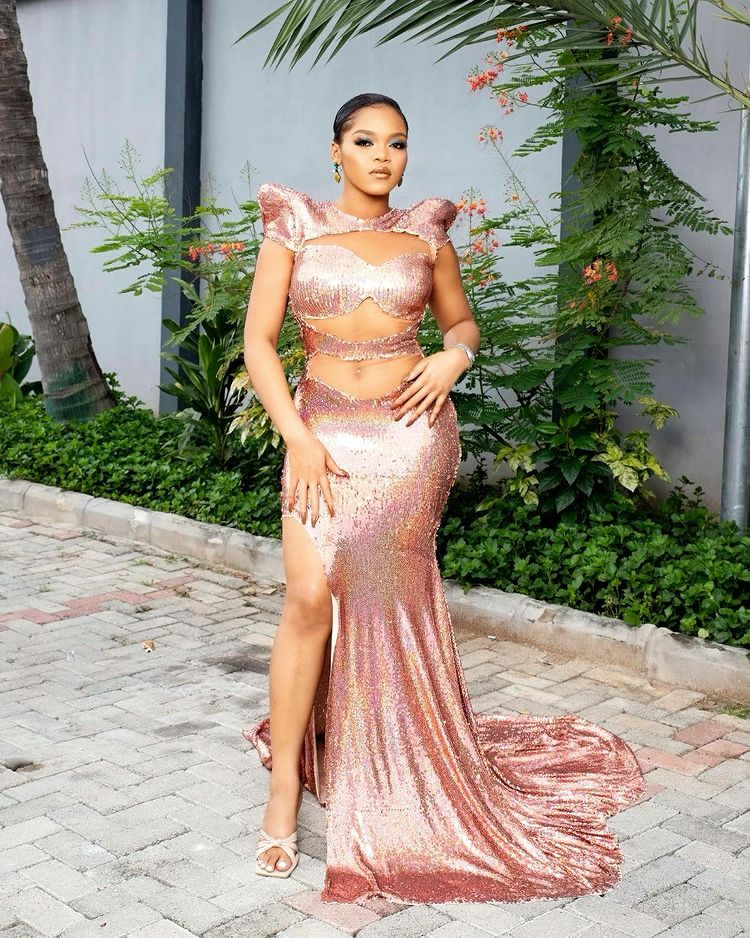 Tolanibaj revealed that Prince and Lilo kissed in front of her after their all-white party, she claims she saw Prince and Lilo kissing behind the bus as they prepared to return to their hotel rooms after the all-white party. She stated that the act made her feel disrespected.
In defending herself, Lilo admitted that she kissed Prince at the time, but that she did so while under the influence of alcohol and that she had no idea what she was doing; however, their kiss did not last five seconds because Prince cut her off on time.
Prince and Dorathy Unfollowing Each Other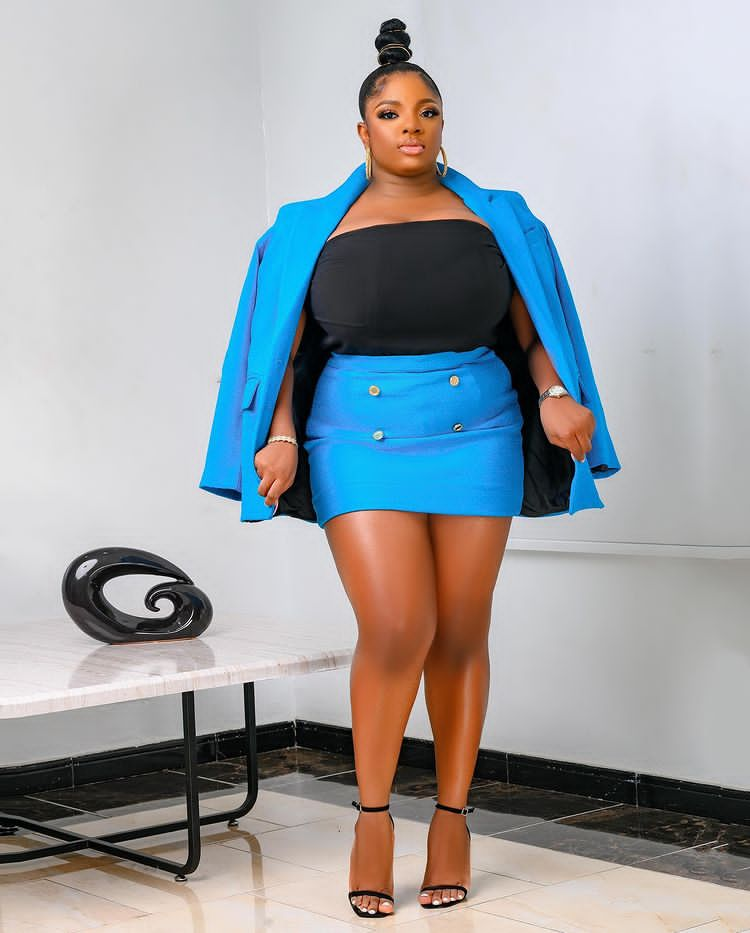 Dorathy explained why she unfollowed Prince on nearly all social media platforms.
She explained that she felt Prince was not being sincere to her because he never revealed to her that he was in a relationship with Tolanibaj after their stay in the BBNaija house.
She lamented being blinded and lost because she didn't understand why Tolanibaj was constantly trolling her on social media.
Dorathy stated that she found out about their relationship two months before the reunion show. She also stated that one of the reasons she blocked Prince on all social media platforms was because she did not want to be a part of Tolanibaj and Prince's squabble.
Big Brother Naija 2021 Reunion Show Live Stream June 24, 2021 (Day 6)
Todays reunion show was all about Ka3na and why she unfollowed every other housemates and Lucy versus Kaisha situation.
The housemates that were present in today's (day 6) show of Big Brother Naija reunion are Ka3na, Laycon, Dorathy, kiddwaya, Neo, Kaisha, Lucy, Tochi, Vee, Praise, Wathoni, Lilo, Tolanibaj and Prince.
Ka3na unfollowing everyone
Outside Biggie's house, the drama continued as Ka3na unfollows almost everyone on social media after she was evicted from the show. Ebuka attempted to persuade Ka3na to explain how her friendship with Lucy fell through the cracks, and Lucy and Kashia clash.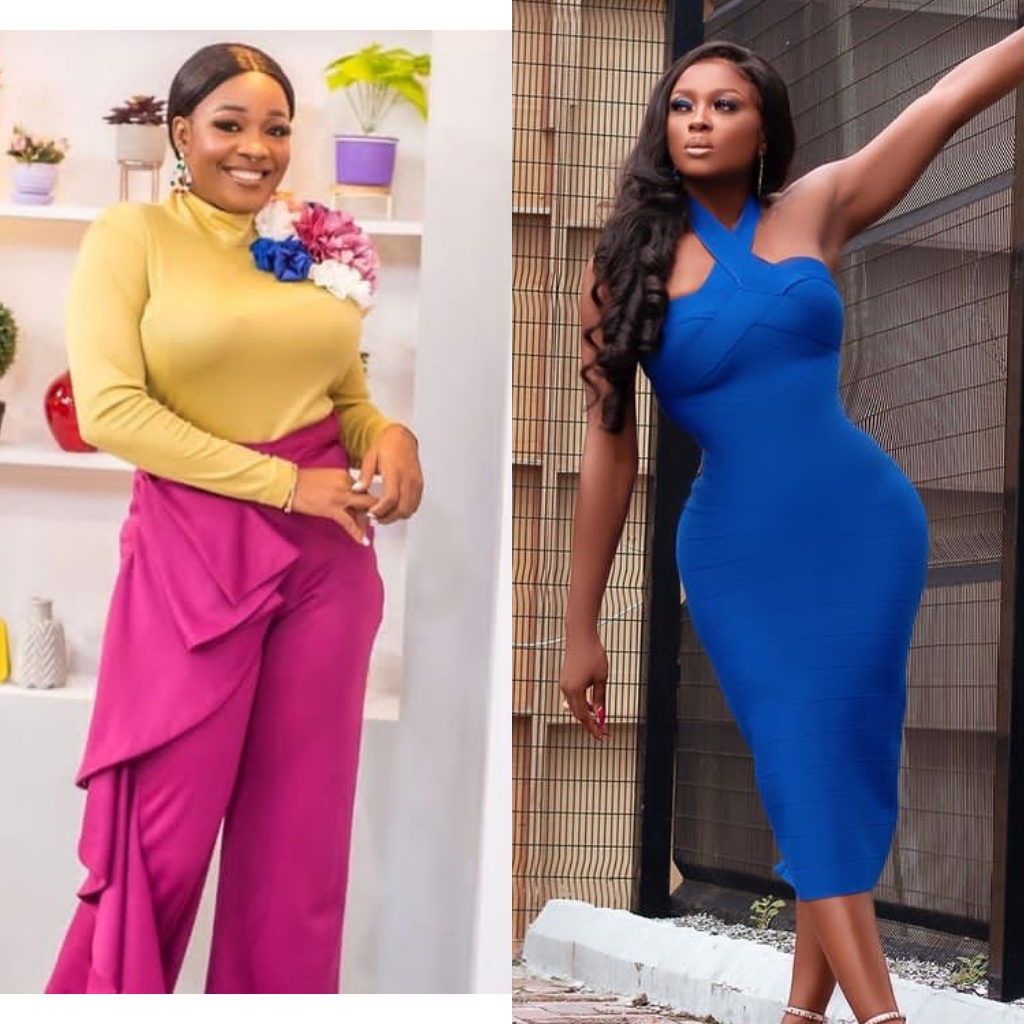 Ka3na stated that the reason she unfollowed almost all of the housemates was because of how the housemates felt about her. She went on to say that the video clips she saw after the show, as well as the housemates' opinions of her, were the reasons she unfollowed almost everyone.
Ebuka asked Ka3na to explain how her friendship with Lucy fell through the cracks, and we deduced that it was because Lucy was friends with her enemy 'Nengi'.
Lucy and Kaisha Fight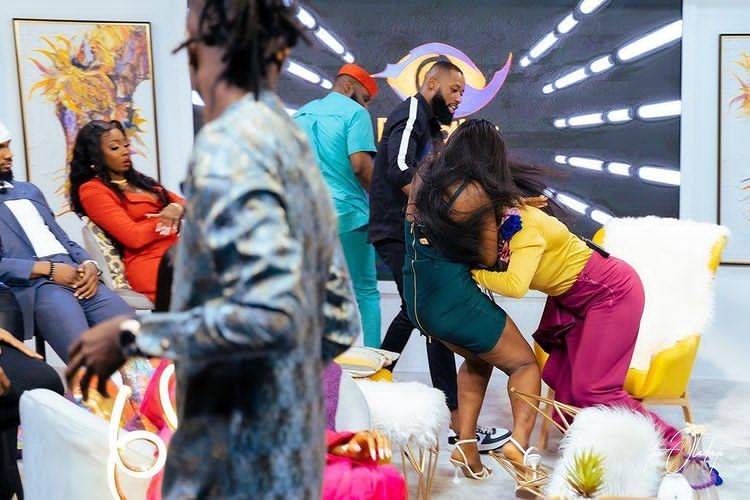 Lucy and Kaisha got into an argument over an incident that occurred outside the house, which resulted in a physical fight.
Watch more Reunion videos here
Big Brother Naija 2021 Reunion Show Live Stream June 23, 2021 (Day 5)
Todays reunion show was all about Kiddwaya & Nengi situation vs Kaisha and Neo
Big Brother Naija housemates Tochi, Kaisha, Trikyte, Neo, Praise, Tolanibaj, Ozo, Laycon, Wathoni, Vee, Kiddwaya, Ka3na, Nengi, Lilo, and Eric are among those present on Day 5 of the reunion.
Kiddwaya, Nengi and Wathoni Situation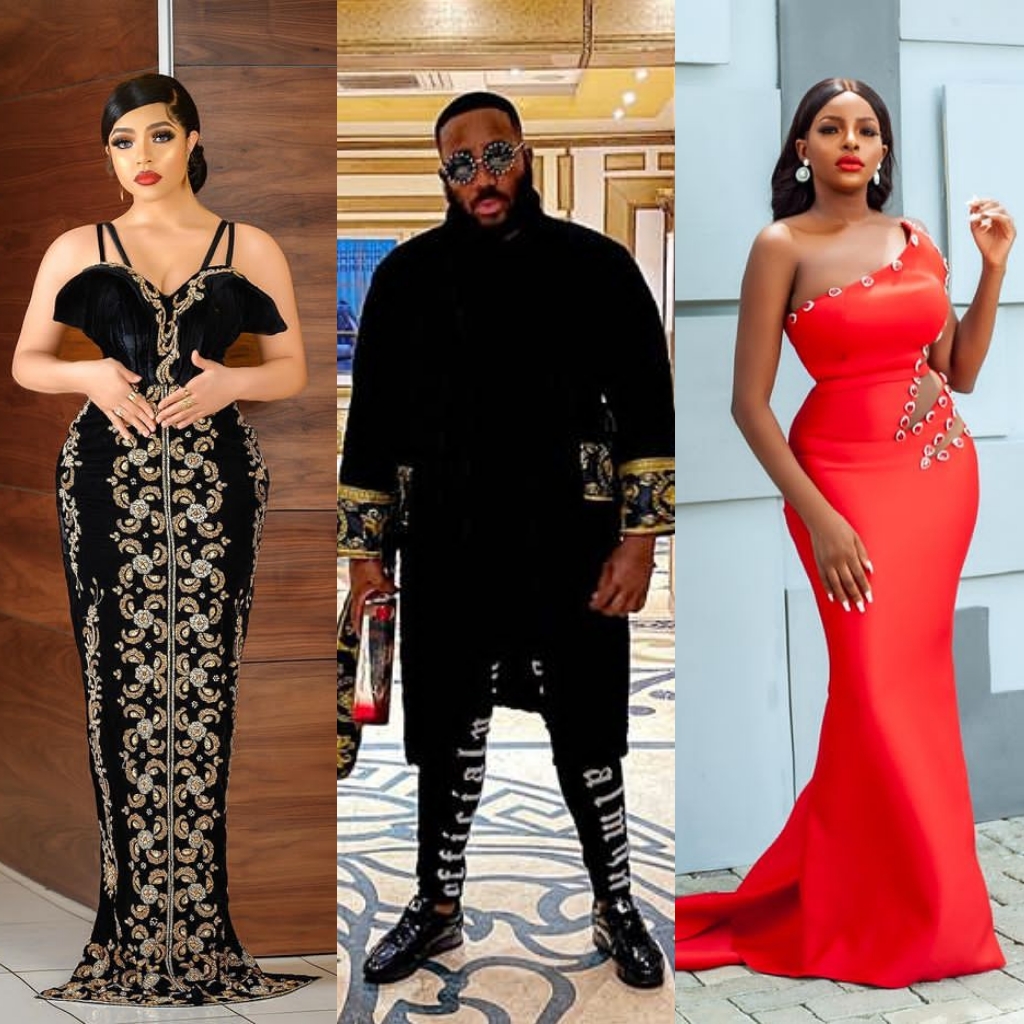 Today's reunion show started as video clips were produced, and Kiddwaya was forced to explain his playful interactions in the House with Wathoni and Nengi. He disclosed that Nengi and himself were just good friends.
Vee is warned to be cautious by Kaisha, who calls Neo a liar. Kaisha however walked out of the show after Neo refused to admit he liked her. Eric and Lilo talk about the ship that never left port.
Ebuka began the episode by questioning Wathoni about his interest in Kiddwaya. She claims it all started with the truth or dare game, during which she revealed her pants and stated that she had no interest in Kiddwya.
She went on to say that Prince was her favorite in the house because she likes dark guys. Tochi came into the discussion and revealed that Wathoni was after every guy in the house and went further to call her a "Community girl".
Big Brother Naija 2021 Reunion Show Live Stream June 22, 2021 (Day 4)
Wathoni and Dorathy agreed in today's episode of the Reunion show that Brighto was cold-hearted to them in the House.
Ka3na and Praise's aggressive cuddling is explained.
Brighto, Kiddwaya, Neo, Lucy, Tolanibaj, Dorathy, Laycon, Prince, ka3na, Trikytee, Prince, Nengi, and Wathoni are among the housemates present on Day 4.
Brighto's Love triangle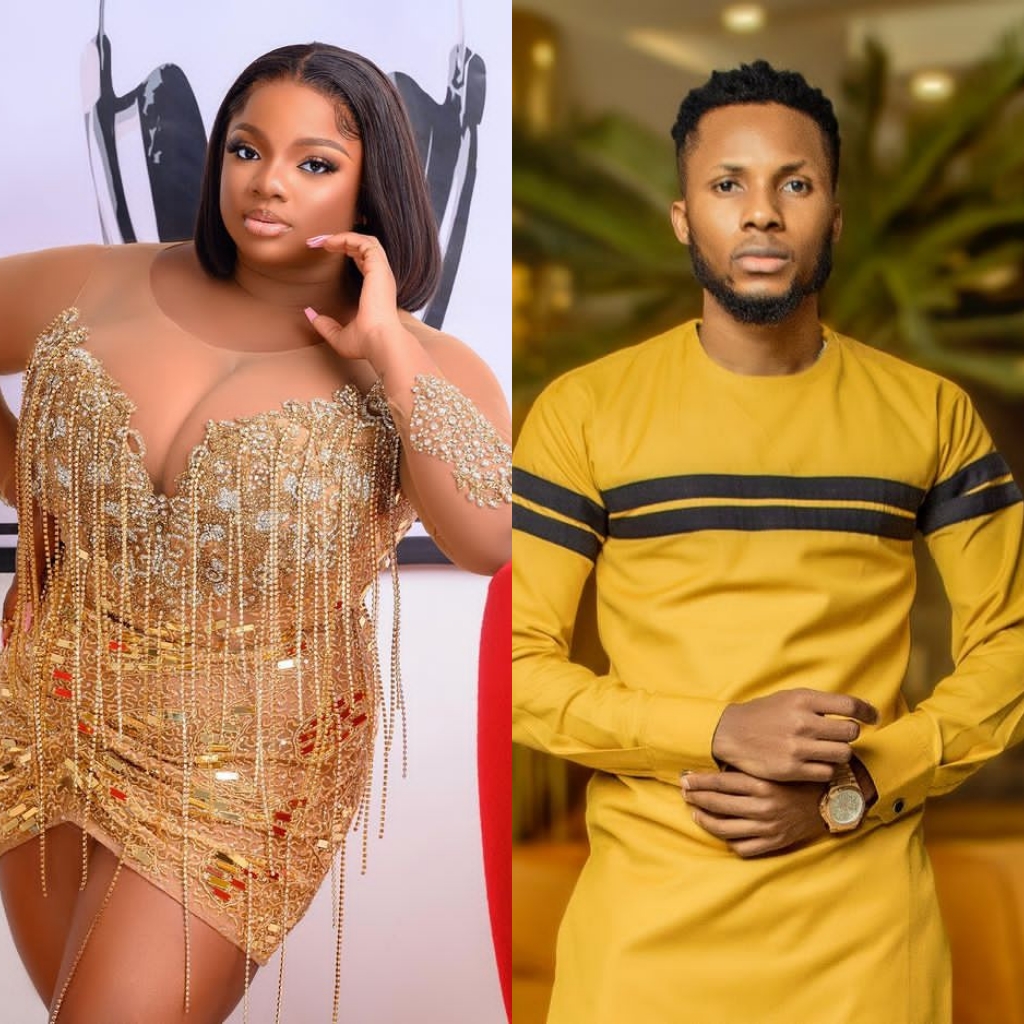 Wathoni claimed that the triangle with Brighto and Dorathy was nothing serious and that she was just using Brighto. She also claimed Dorathy gave Brighto a blowj0b while they were in the house, which Dorathy confirmed.
In his defense, Brighto stated that he made it clear to both Wathoni and Dorathy that he was not looking for anything serious in the house. As a result, he tried everything he could to avoid hurting either of them.
Ka3na and Praise Aggressive Cuddle With Praise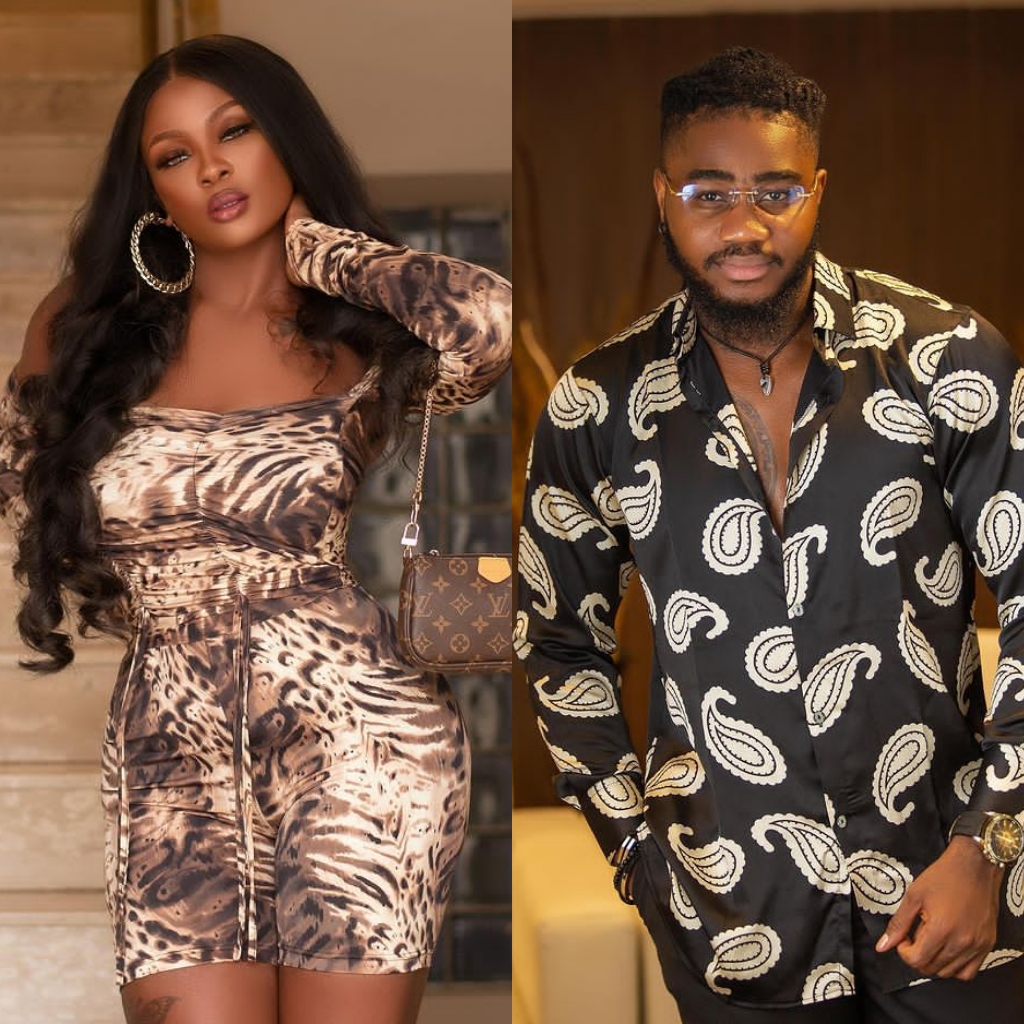 Ka3na admitted that her infamous aggressive cuddling with Praise was actually s*x, and she claims Praise didn't even last 5 seconds. Praise in his defense stated that Ka3na's claim of him lasting 5 seconds is nothing more than clout.
Big Brother Naija 2021 Reunion Show Live Stream June 21, 2021 (Day 3)
Today's show started off with the host Ebuka introducing the topic of discussion which is "Love Triangles, Pyramids, Fights and Friendships", how it happened and how they started. It was an exchange of words between Vee and Tolanibaj regarding the love triangle between Prince, Wathoni and Tolanibaj.
Nengi, Kiddwaya, Trikytee, Vee, Neo, Tolanibaj, Dorathy, Brighto, Prince, Lucy, Tochi, Ka3na, Praise, and Wathoni are among the housemates present on Day 3.
There was a lot of drama for the reunion show on day 3, but expect more soon as some of the housemates can't wait to let the cat out of the bag.
The love triangle between Prince, Tolanibaj, and Wathoni was disclosed by the host Ebuka. The discussion began with Wathoni and Tolanibaj, with Wathoni reiterating that it was just a cruise and that she had no feelings for Prince.
Tolanibaj on why she regretted the PriBaj entanglements
Tolanibaj stated that she wanted to stay with Prince when he reviewed how much he liked her, but she was thinking about how Nengi had initially rejected Prince and found her as a second option.
Tolanibaj stated that she was interested in Neo to cast shade on Prince because he was not man enough to stand up and be a man for what he desired.
Vee stated that she felt bad and disappointed when she discovered that Tolanibaj, her friend, is interested in her Man, Neo. This sparked a heated debate and nearly resulted in altercation in the show.
See the today's show highlight video below
The climax of today's reunion show is Tolanibaj throwing pillow at Vee for saying she's disappointed with her which almost resulted in an altercation, but the situation came under control as Ebuka intervened.
Big Brother Naija 2021 Reunion Show Live Stream June 18, 2021 (Day 2) Highlights
The Lockdown Housemates revealed interesting stories surrounding the Nengi, Ozo, Dorathy, and Prince square-shaped situationship on Day 2 of Big Brother Naija Reunion. Wathoni and Dorathy get into an awkward and heated argument.
Housemates in attendance on day 2 are Brighto, Kiddwaya, Ka3na, Dorathy, Lucy, Nengi, Neo, Ozo, Praise, Prince, Tolanibaj, Vee and Wathoni.
Ebuka's only goal for the day was to figure out the love triangle and square that had formed in the big brother house, and he wasted no time quizzing the housemates on it.
Dorathy has stated openly that she has no feelings for Ozo and that she has always preferred Prince. She went on to say that her friendship with Ozo was simply mutual and had no strings attached.
Wathoni wasn't in agreement with Dorathy's claim that it was obvious that she had feelings for Ozo during the lockdown show was false.
Ozo was only playing Nengi and Dorathy, according to Ka3na, and he had no feelings for either of the ladies."
Prince was also involved in the drama because, according to Ebuka, he was close to Nengi at some point during the show. Nengi quickly stated that she likes Prince but not for any relationship because she made it very clear in the house that she was not ready for any relationship during the lockdown show.
Ozo admitted that he realized he was wasting his time with Nengi after seeing a clip of Nengi telling Prince that she was using him (Ozo) to pass the time in the show.
Nengi stated that she informed everyone that she has a boyfriend outside of the house and that it was not her fault that she rejected the relationship in the house.
See the highlight video below
Big Brother Naija 2021 Reunion Show Live Stream June 17, 2021 (Day 1) Highlights
The first day of the Reunion show was all about introduction of the ex-housemates to the house and what they have been doing after leaving the Big Brother Naija show.
Brighto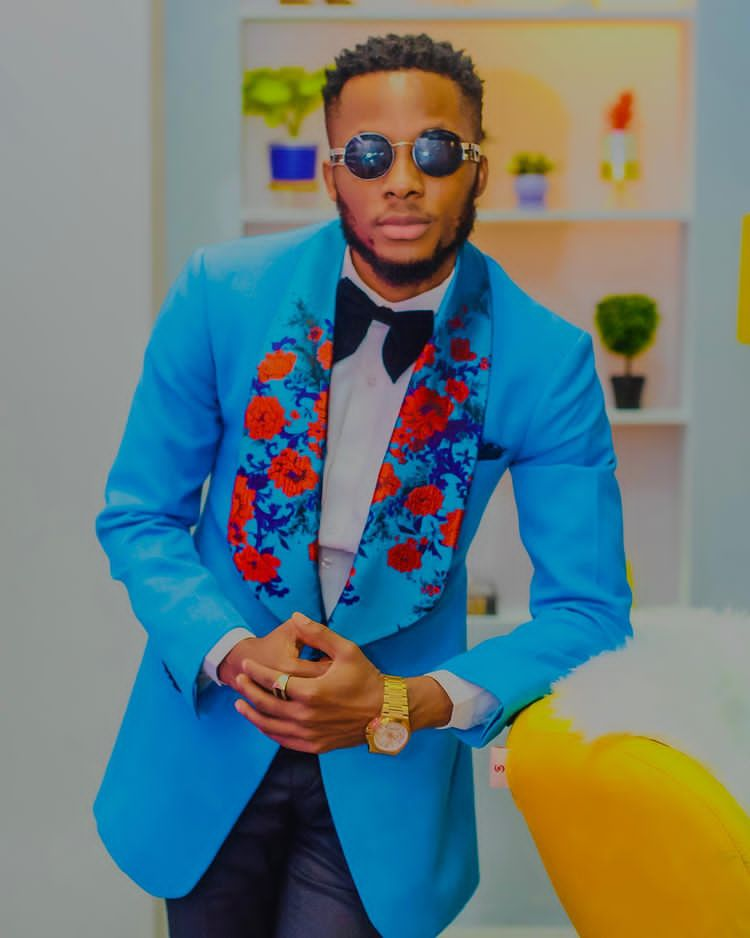 The first Ex-housemate to be introduced is Brighto. Brighto has been in the entertainment featuring in movies but however he is taking Certificate examinations so as to become a professional marine engineer which is his long term dream.
Dorathy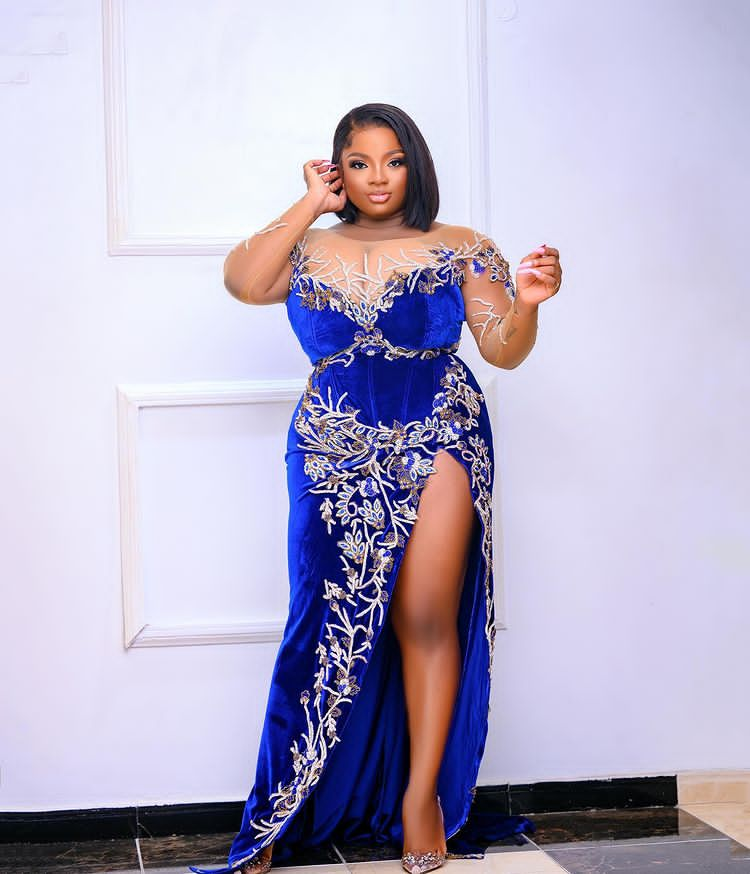 Featuring in the show has thought Dorathy to motivate other women with her kind of physique. She has also been able to expand her logistics company which grew tremendous since leaving the show.
Eric
After leaving the show, Eric went after his career dream of becoming a fitness trainer and has been successful with more patronage. No doubt the show has been of immense importance to achieving his dreams
Ka3na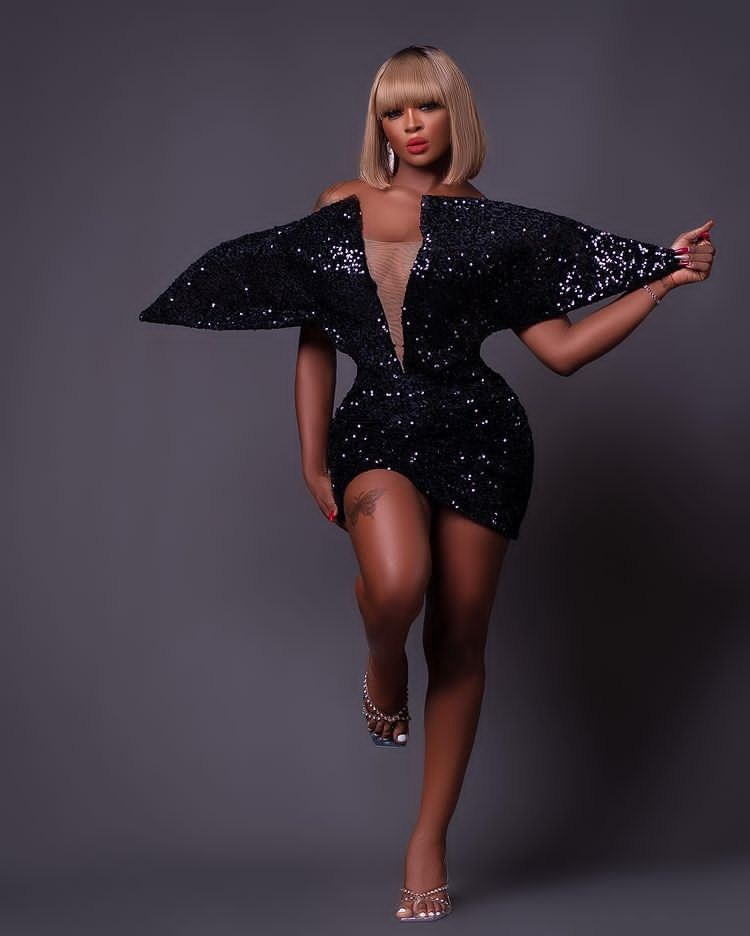 The self acclaimed boss lady, Ka3na though spending just two weeks in the show, it played a major impact in her fashion line. Shes been busy working on her clothing line "Ka3na Empire" since leaving the show.
Kiddwaya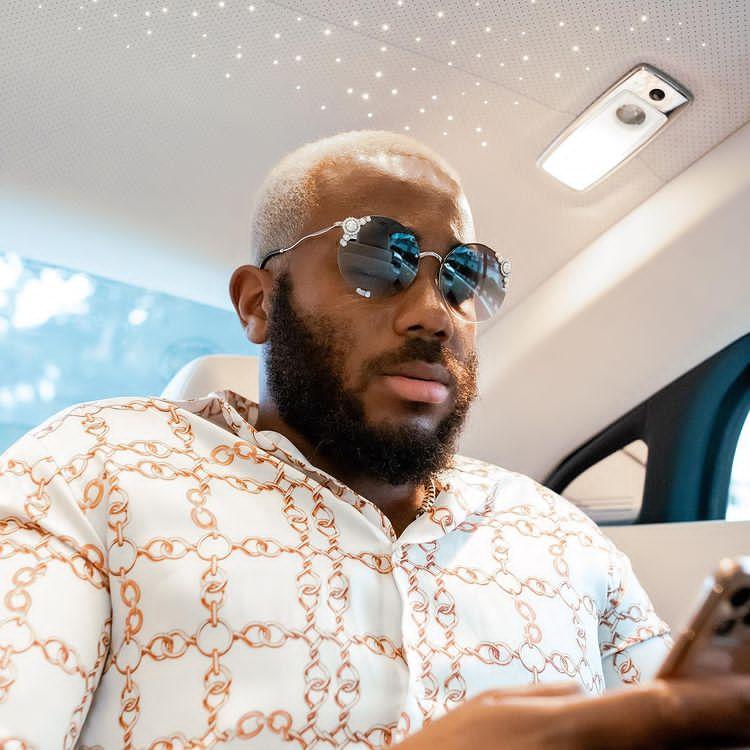 The billionaire son lived his life to the fullest. BBNaija opened him to lots of connections all over the world which was helpful to his list of businesses all over the world.
Laycon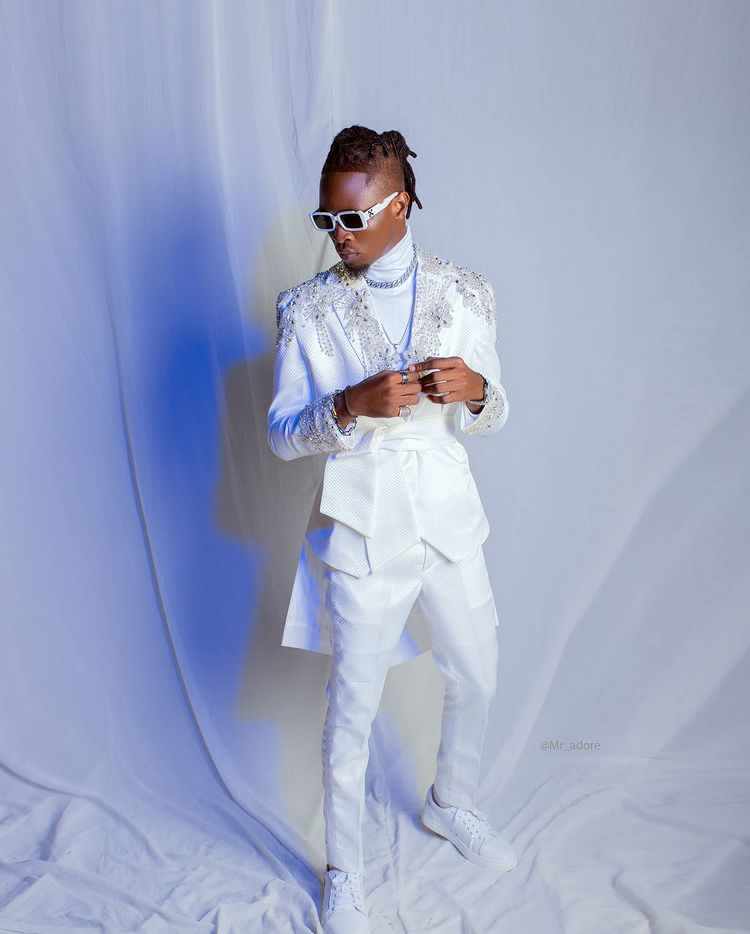 Winning the show was a life changing experience to the Ogun state born singer. Laycon has been into a lot of things after the show ranging from launching his show " I'm Laycon" to releasing his music albums and becoming a special adviser to Ogun state government.
Lucy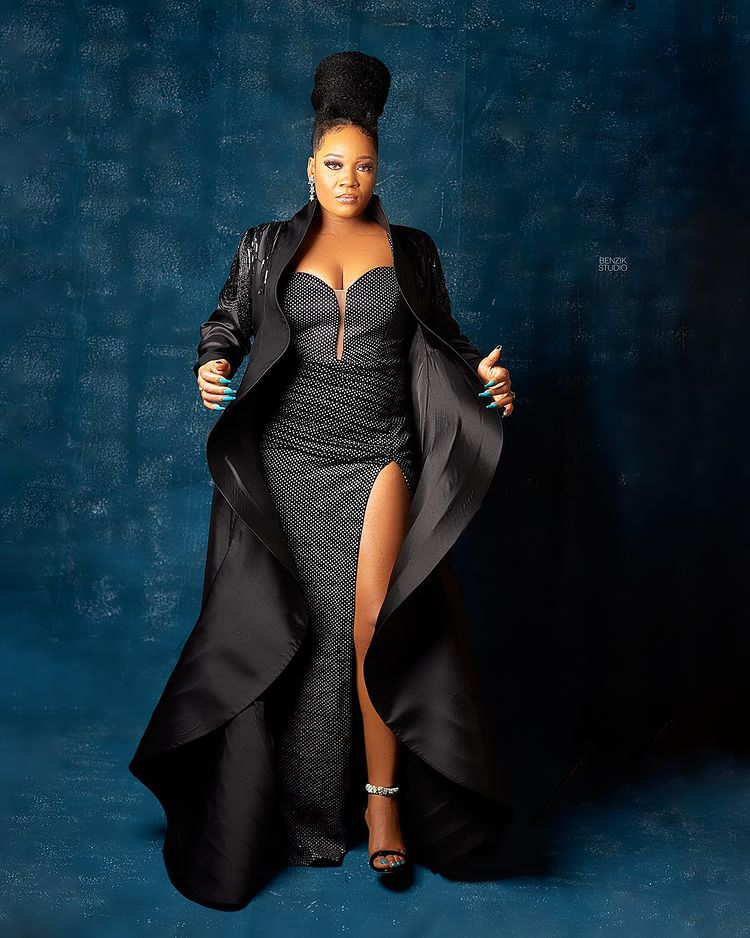 From cooking in the BBNaija house to launching her cooking brand was a dream she never thought possible. Lucy is enthusiastic and derive satisfaction from the smile on the faces of her customers after tasting her meals.
Lilo
Lilo has learnt to do the right things since leaving the show. She has opened her cafe for meals and has featured in movie roles.
Nengi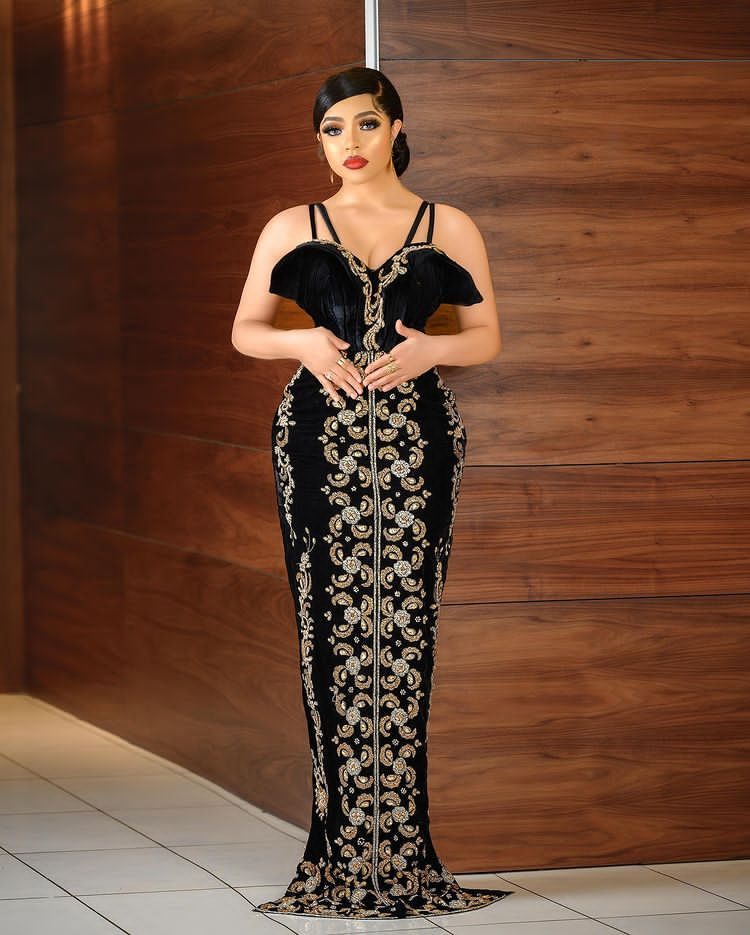 From becoming the senior special assistant to the Bayelsa State government, she has learnt to support the girl child in all ways she can. She has started her shoe company and an excellent acting career.
Neo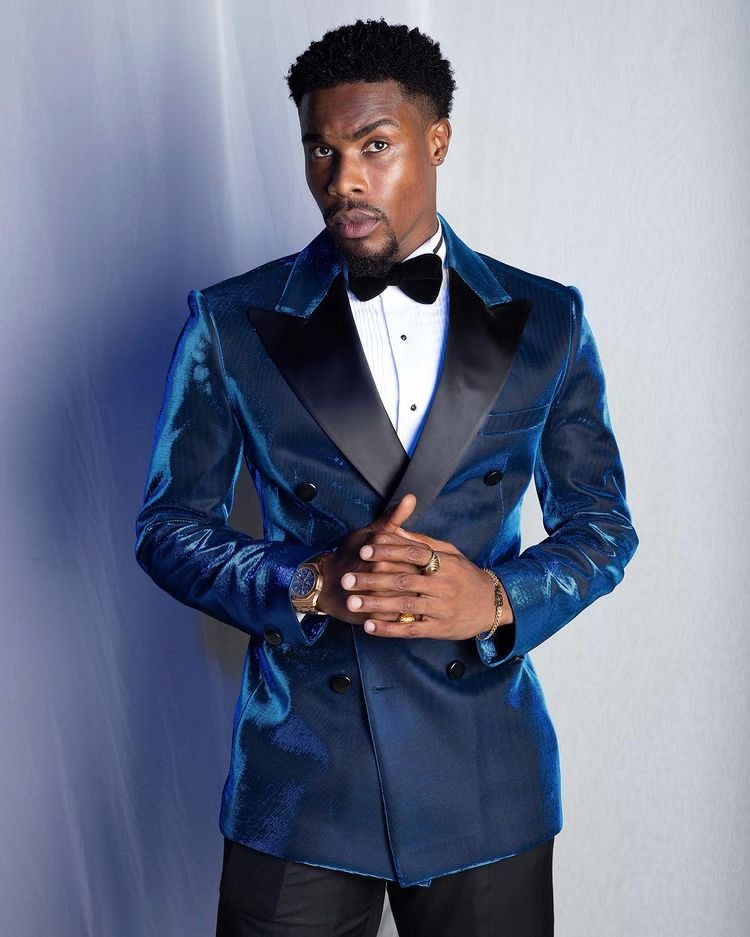 He had dreams of becoming a model and an actor. The show gave him the platform to achieving his dreams. He's now a well know model with lots of brand asking for his signatory in their products.
Ozo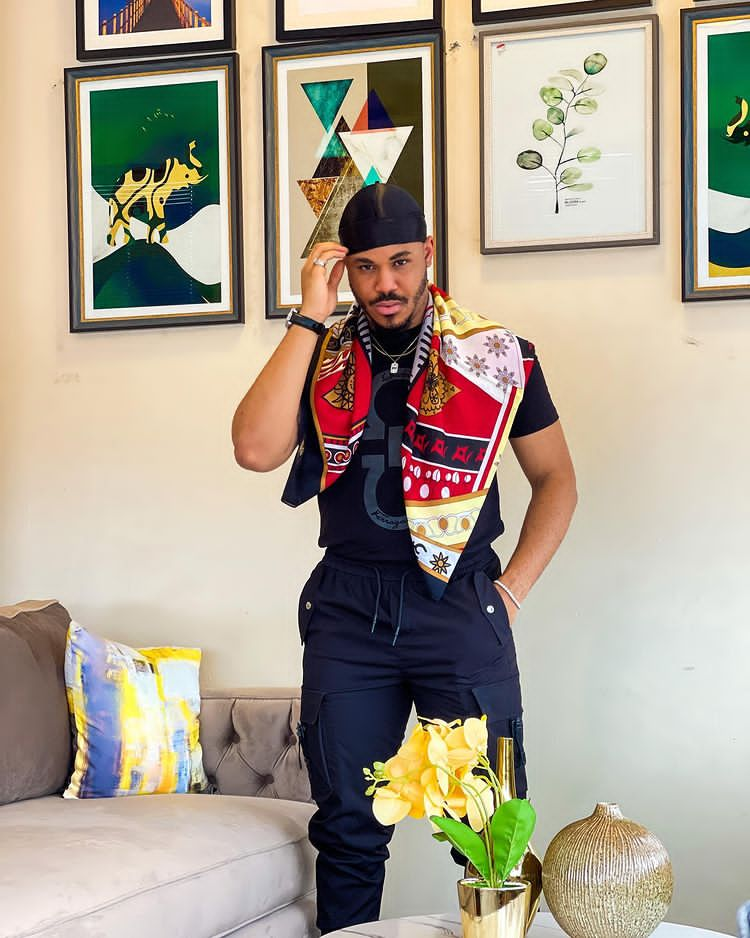 Football is his life. After the Show, he got into his dream of becoming a sport analyst and co-host for football shows. He's currently the ambassador to Juventus academy in Nigeria. He also has lots of brand deals/endorsement to his name.
Praise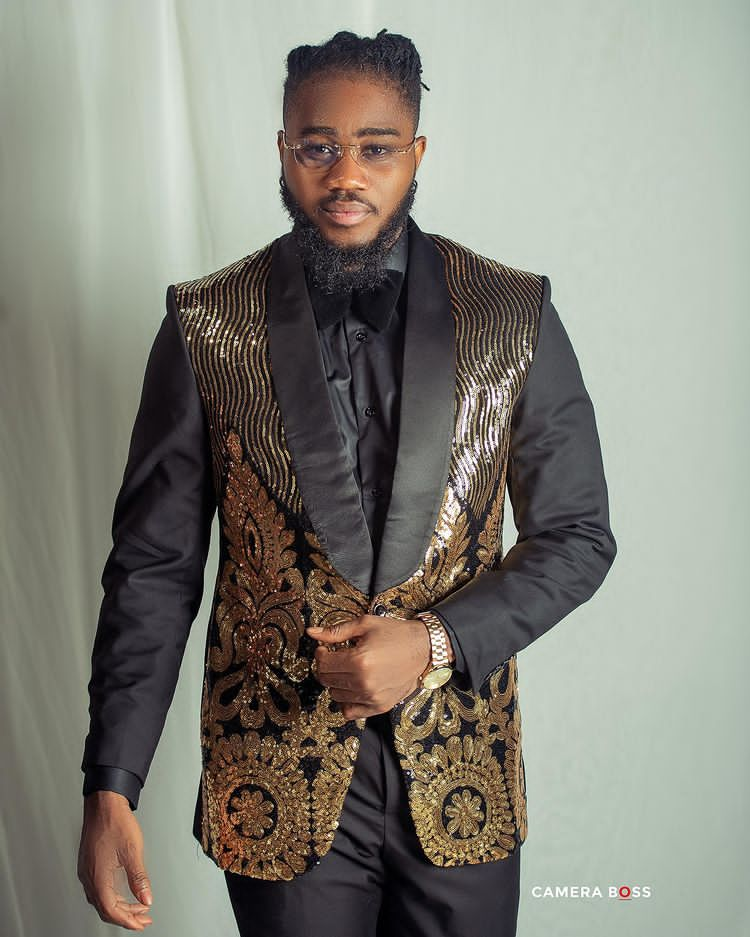 Dancing is beyond just passion for Praise, it is now a business. He has used his dancing skills as a profession since leaving the show.
Prince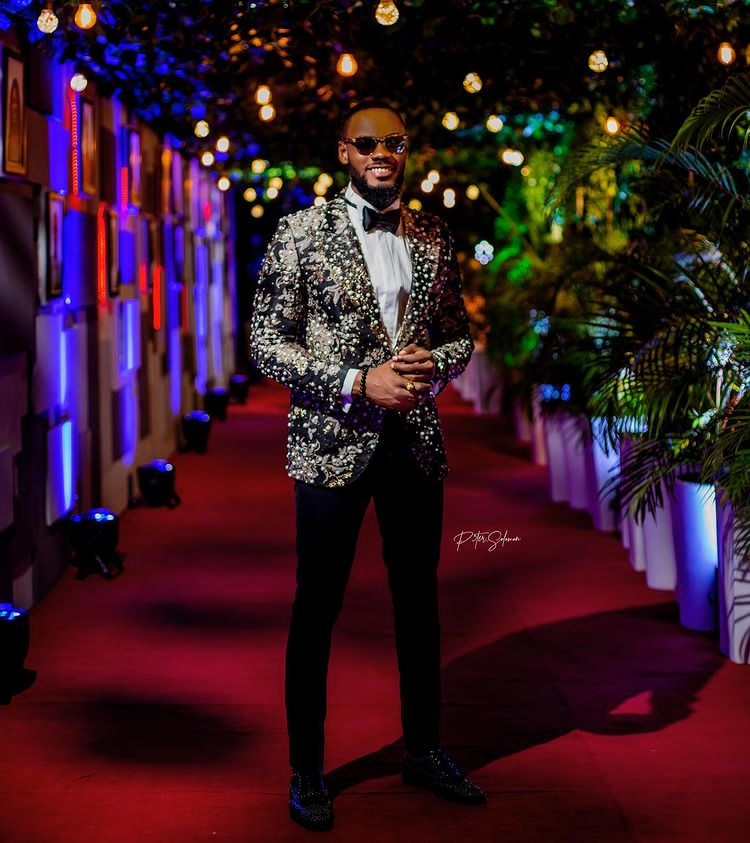 Prince has made looking good his business. He is a fashionister and love to dress well for a living. His skills in hair dressing while in the BBNaija house led him to establish his saloon and beauty parlour.
Tochi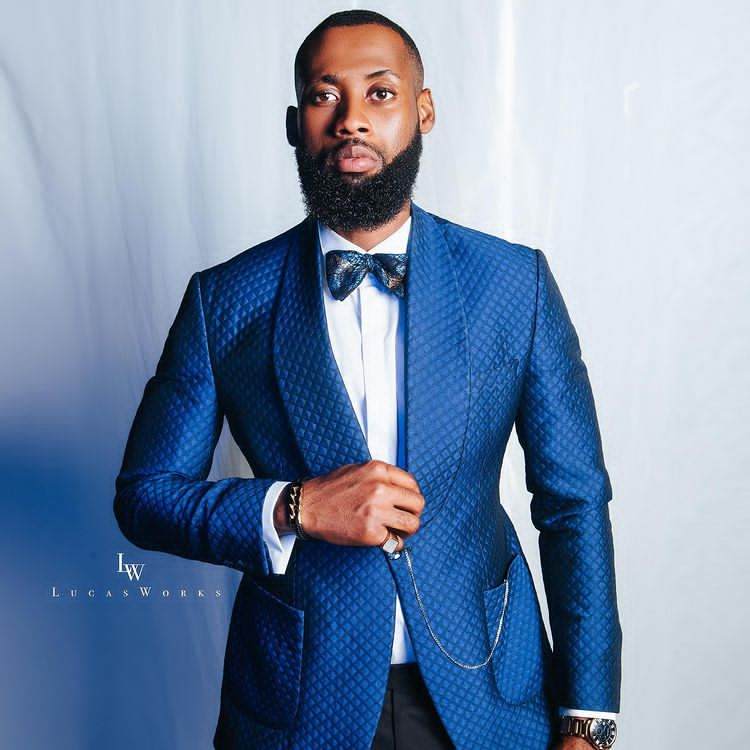 He is a real estate developer. We all need a place to call home. After the Show, there is never a dull day as many people are buying homes from him now and remain thankful for the show.
Tolanibaj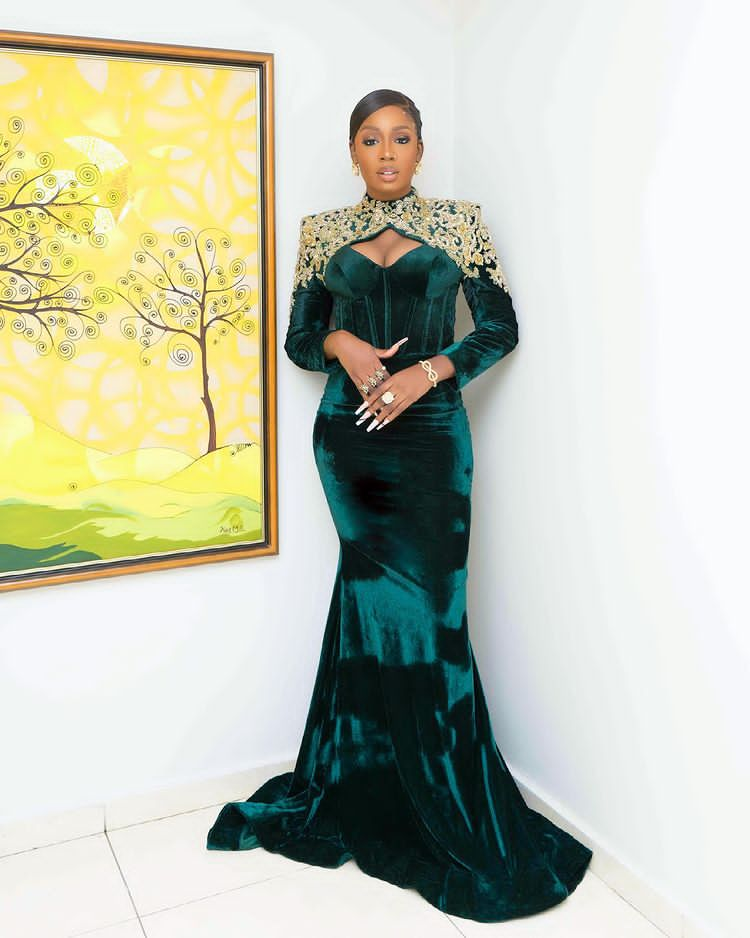 The vlogger finds joy in sharing her experiences with friends and foes and has also established her logistics company since leaving the show.
Trikytee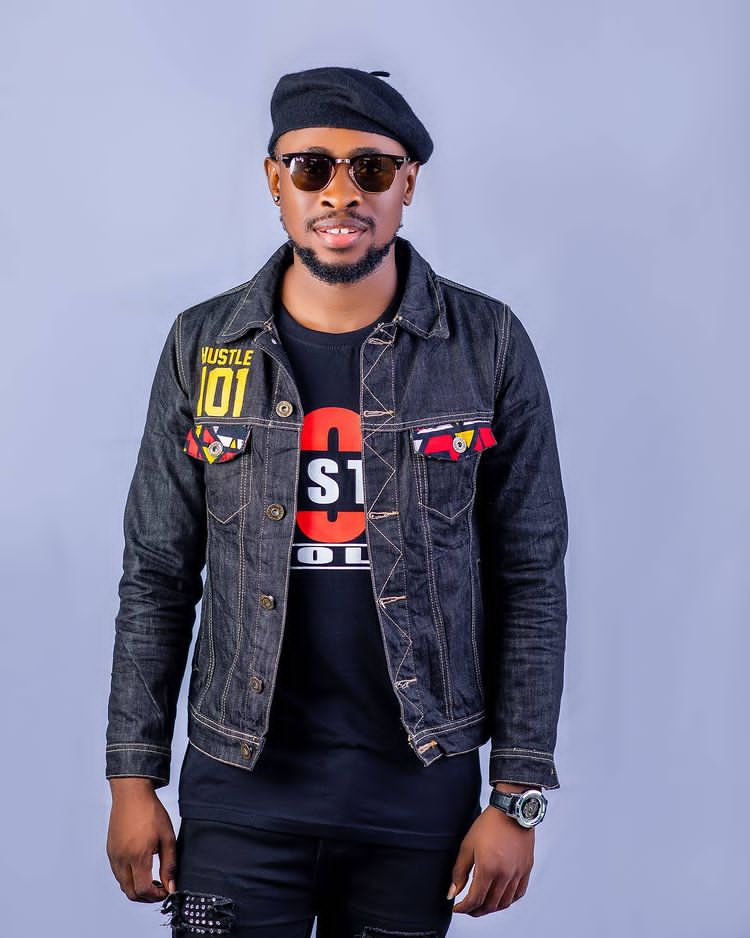 Trikytee focused on developing his photography skills. After the Show, he realised he can become an actor and a producer and wish to bring more contents to TV screens.
Vee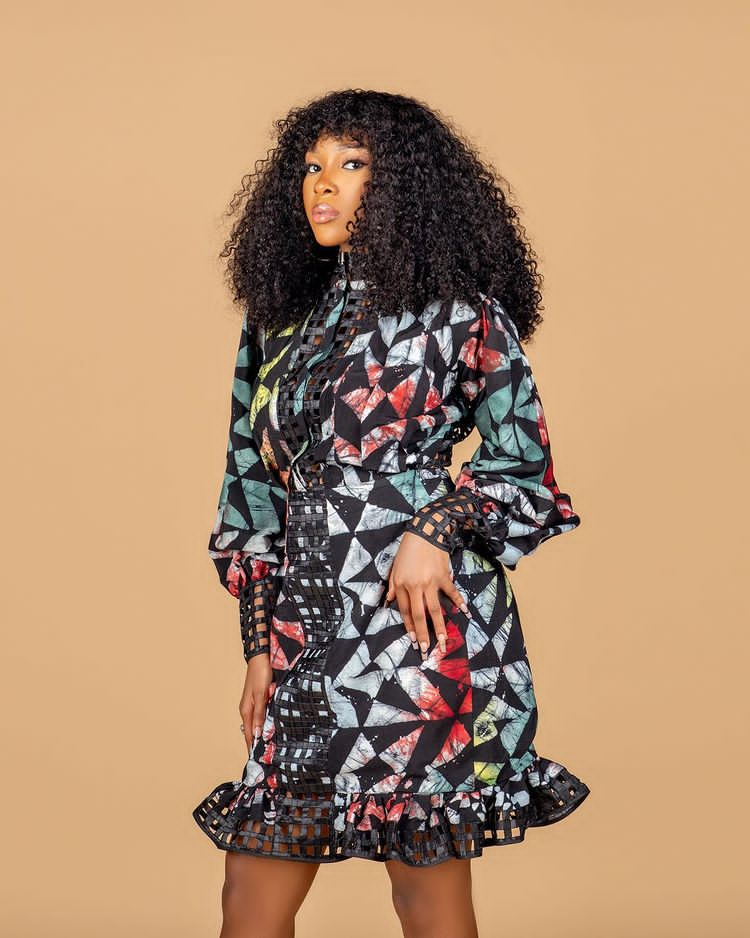 The show was an incredible platform to the next level for her. After the Show, Vee got focused in constantly writing and recording songs. She also features as TV host in TV shows.
Wathoni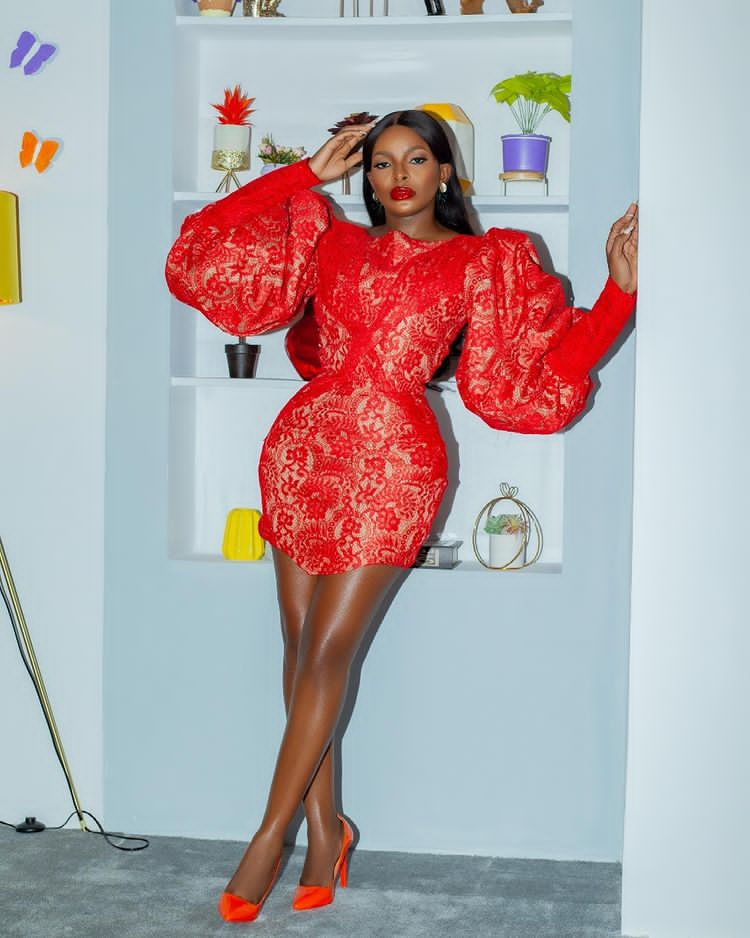 Since leaving the show, she took to educating people on parenting and has written her book "101 parenting". She is looking forward to surprising people with her next season.
How to Watch Big Brother Naija Reunion Show 2021
The Big Brother Naija reunion show will premier on 17th June, 2021. DSTV and GOTV subscribers will be able to watch the show on the following channels.
DSTV – Africa Magic Urban and Africa Magic Family (10PM)
GOTV – Africa Magic Family Channel 2 (10:30 PM)