Big Brother Naija (Pepper Dem) Reunion Episode 16 (June 25)
Today's show was all about Friends turning situations in the house (Friendzone)
The show started with the host Ebuka asking Diane how she felt about Sir Dee during her time in the Big Brother house. Diane replied that Sir Dee was one of the first people she connected with when she entered the house and she sees him as a brother.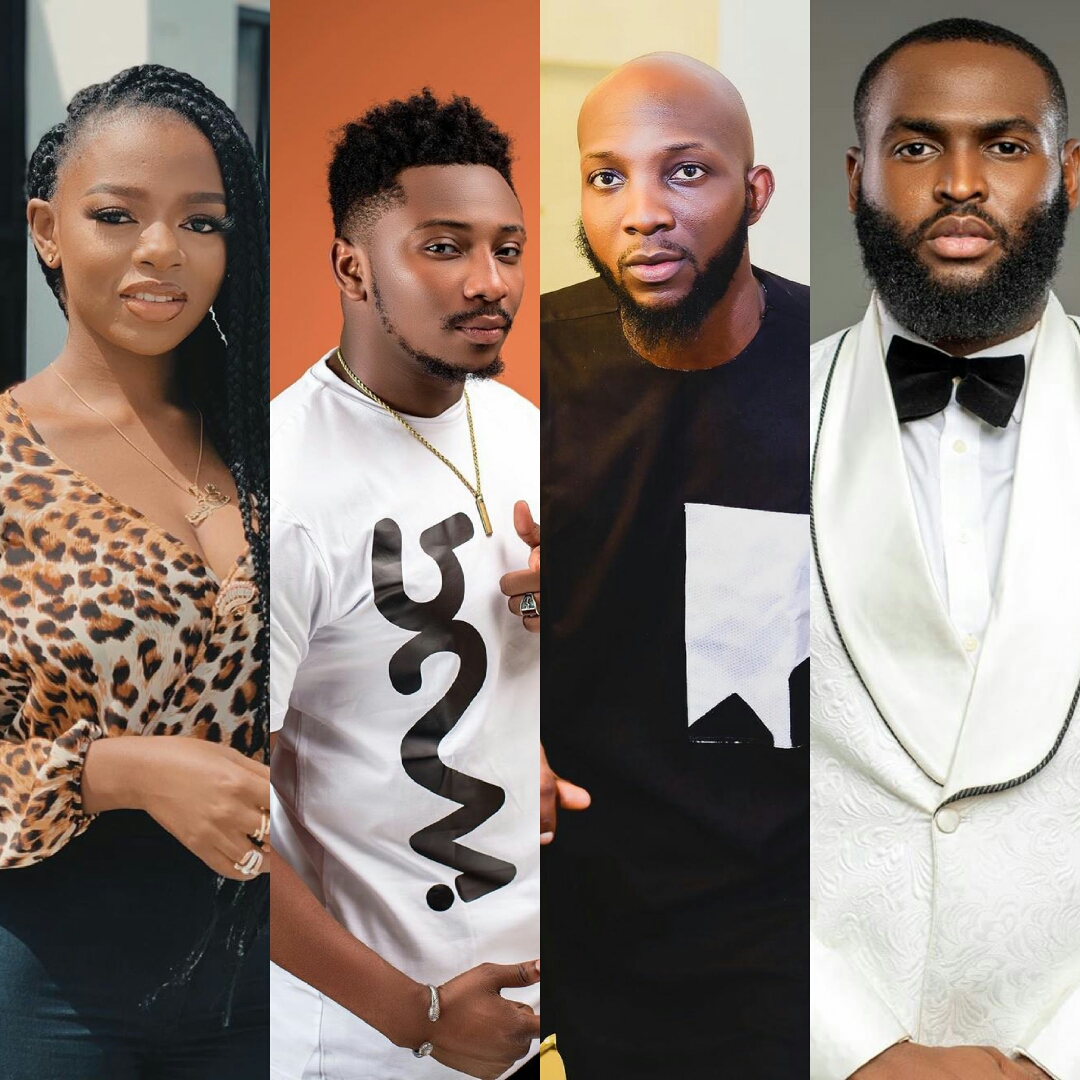 A video of some lovely moments of Diane and Nelson, Tuoyo and Sir Dee was played.
In reference to the video, Ebuka asked Diane how she was cool with the three of them. Diane said she friend zoned Tuoyo because he was all after relationship which is what she never wanted to get herself involved with.
KimOprah responded that Tuoyo was a bit all about relationship and she feel that was the reason Diane friend zoned him.
Ebuka then asked Frodd of his opinion about his observations on Diane, Sir Dee and Tuoyo. Frodd responded that Sir Dee always talk about Diane as a sister. He however said he felt Tuoyo and Diane might have something together even after the show.
Tuoyo responded that Nelson and Diane were always together and cuddling which was a set back to their friendship in the house.
Omashola said he noticed Diane was always emotional each time any housemate gets evicted but she cried most when Tuoyo and Nelson got evicted from the show.
Nelson responded that he liked Diane and she liked him too which was the reason she was quick to conclude that he had something to do with Esther. Though Esther and I were just friend. I liked Diane more and I just wished I reciprocated her feelings, he said.
Ebuka then threw a question to Sir Dee about his relationship with Diane. Sir Dee told the house that his relationship with Diane was just friendship.
In her defense, Diane said she was close to Nelson, and he was the first person she connected with. She also said she noticed Nelson liked Esther more which was why she stepped back. On her view about Tuoyo, she said she knew Tuoyo had a girlfriend outside the house so she never wanted to get involved with him coupled with the fact that he left the show early. "Sir Dee is my brother for life, and Nelson and I are cool", she said.
Tuoyo responded that he likes Diane's personally, but physically she's not his type of lady because he likes chubby ladies.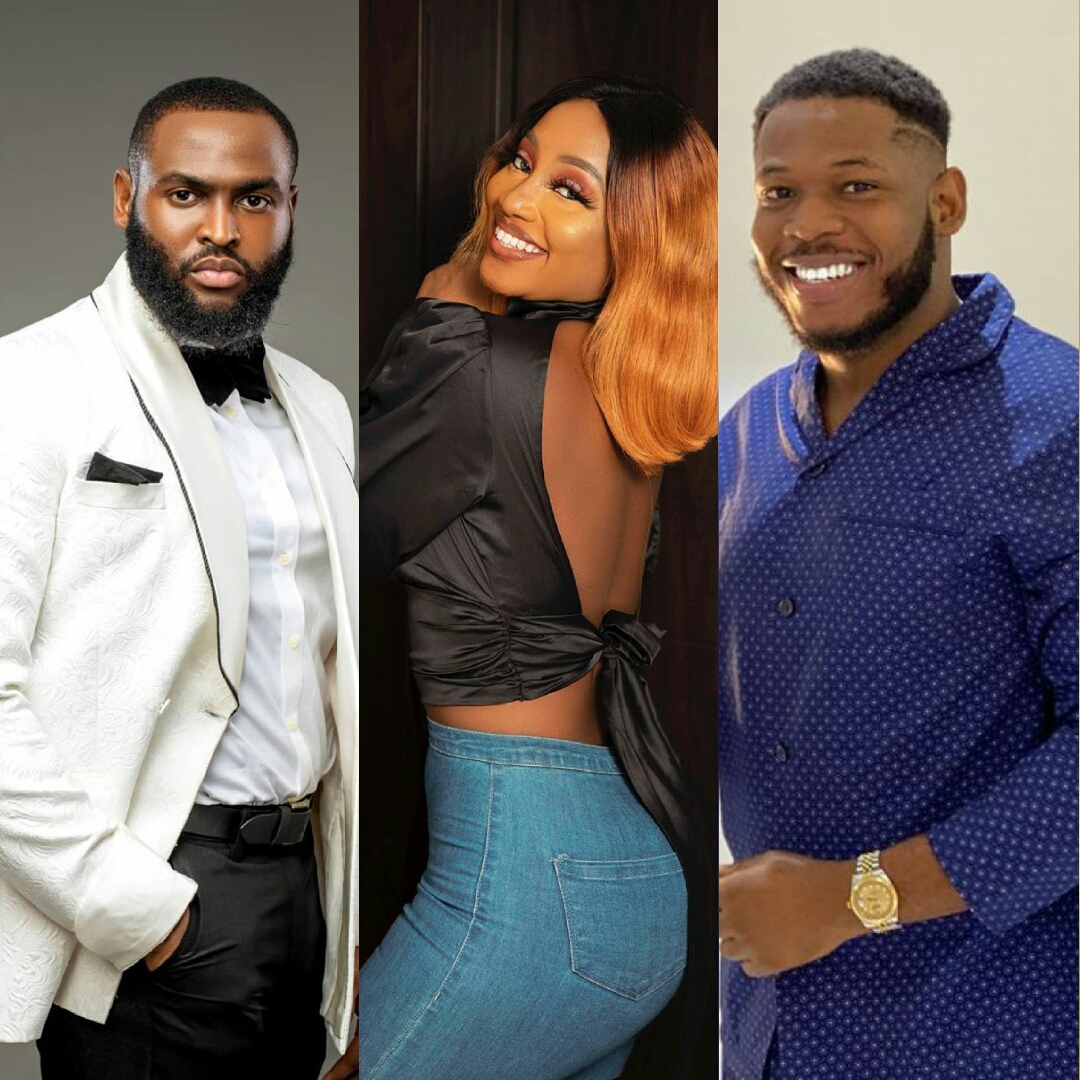 Another discussion came up when a video of some lovely moments between Esther and Nelson was played. Ebuka then asked Esther why she was devastated when Nelson was evicted. Esther said she was really close to Nelson and he asked her out twice though she said no to his proposal. When asked if she was aware Diane and Nelson were also very close, she said she didn't see Diane in the picture.  She also claimed she asked Nelson couple of times who he liked but he never mentioned anyone's name to her but was surprised to see that Nelson friend zoned her when she left the house.
Sir Dee, Omashola and Kim all said they noticed Esther and Nelson's closeness and they were always together. Omashola also Jokingly said Nelson massages Esther's leg 24 hours a day.
Ebuka however asked Frodd how he felt being that one of the ladies he like in the show was Esther. Frodd responded that he had a conversation with Nelson that was why he stepped back until Nelson was evicted.
Nelson's response was that he never asked Esther out, and he felt she was playing games. He also said he was shocked when he left the house saw clips of Esther and Frodd getting close even after she said she can't have anything to do with Frodd.
Ebuka the asked both of them the current state of their relationship.
Nelson revealed that he has not spoken to Esther since he was evicted because she made Frodd look so bad to him and when he got evicted, he watched her getting close to the same person she said some nasty things about.
Esther however responded that she has moved on and other housemates asked her to go and hug Nelson which she did.
Here are some reactions from fans
https://twitter.com/truth_icon1/status/1276269194598891525
Nelson likes Diane
Esther likes Nelson
Frodd likes Esther
Nelson likes Diane
Diane likes Elozonam
Tuoyo likes Diane
This one na Octagon not square o😂🤣🤣🤣😂😂😂
#BBNaijaReunion pic.twitter.com/1ETVibrFvr

— Michelle I.⭐️ (@michelle_imagie) June 25, 2020
Nelson to Esther:
"You made someone(Frodd) look so bad. But immediately I left the house, the same bed we shared, you shared it with the same person"

Esther why???😫#BBNaijaReunion pic.twitter.com/444onEXA1V

— DStv Nigeria (@DStvNg) June 25, 2020
Hello guys meet big brother sir Dee, touyo the player and Nelson the bone of contention lol😂 how do you see that? #BBNaijaReunion pic.twitter.com/u54AqIwEYu

— evelyn__gram (@iamevelyn___) June 25, 2020
https://twitter.com/e_mekaah/status/1276272578492055554
My highlight for tonight episode is when Esther ask Nelson if he brought the bed from his house
😂🤣🤣#BBNaijaReunion

— Eim khaleepha📿 (@Acibalbal) June 25, 2020
Imagine Esther saying frodd is disgusting. Chaii Check Esther & frodd na? It's unfortunate, nothing Musa wont see for gate. Nelson u spoke well .A man shouldn't bring himself to lowest term, frodd you see your life.Shem he's just a gentlemen #BBNaijaReunion

— Mommy Chizzy❣️ (@Mummy_Chizzy) June 25, 2020
How many lady did Frodd tried his chance on in the house? That is why I believe he was whinning about Esther for his self interest. He knew the love wasn't mutual but wanted to earn it at all cost. #BBNaijaReunion

— Philosopher King (@DphilosopherK) June 25, 2020
Esther ~ Nelson asked me out (to be his girlfriend) but he came out and was saying we were just friends#BBNaijaPepperDemReunion #BBNaijaReunion #PepperDemReunion #BBNPepperDemReunion #BBNaijaReunion2020

— Fave Blogger 👩🏽‍💻 (@EvaebonyBlog) June 25, 2020
https://twitter.com/legendaryjahdel/status/1276292823831150592
Esther says she doesn't want to have any discussion further over this matter with Nelson, she feels she has said all she needs to say and that she's over it#BBNaijaPepperDemReunion #BBNaijaReunion

— Fave Blogger 👩🏽‍💻 (@EvaebonyBlog) June 25, 2020
https://twitter.com/Khacha_advocate/status/1276288581670260737