Biggie gives the housemates even another surprise, and Jackie B is overjoyed to see Michael's picture.
As the Housemates stepped into the House in the late hours of the evening, they were met by an unusual sight: colourful picture frames featuring photographs of the past BBNaija Shine Ya Eye Housemates.
The remaining 13 Housemates crowded around the photos, exclaiming their delight at seeing these colourful frames and their portraits. This surprise comes after Jackie B requested that Biggie post a few photographs of evicted Housemates, including one of Michael, whom she stated was her first priority because she misses him now that he's gone.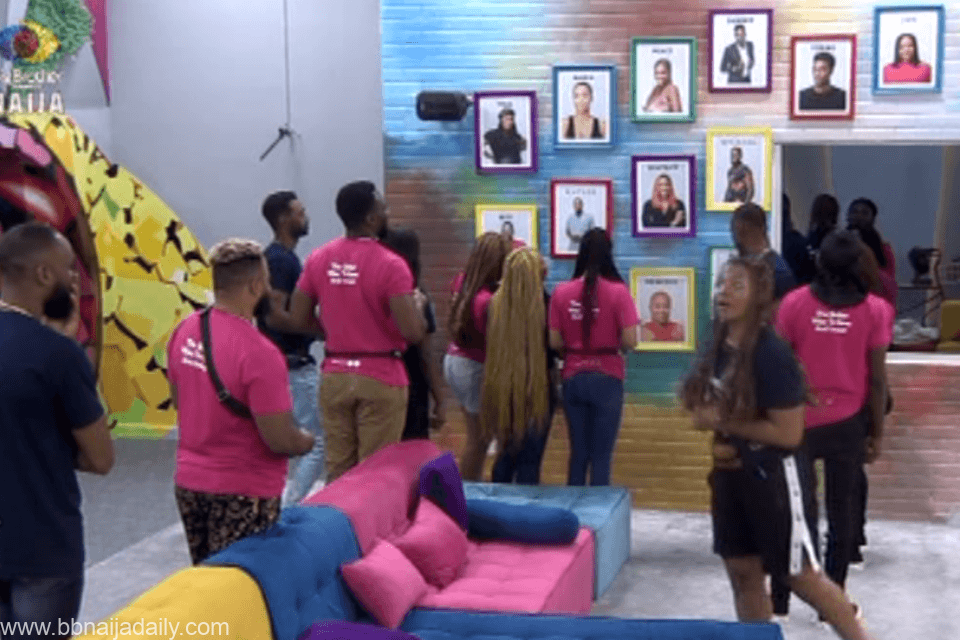 We've come for Biggiee's generosity and predilection for surprising us in the most unexpected ways; come on, this is the part when we say Biggie is the Big Brother we all need! This week has been filled with back-to-back surprises with seemingly small items, but the Housemates can't get enough of all their gifts, from the pets to becoming Jaypaul's right-hand man or perfect wingman – whatever you want to call it, Biggie is the plug here and we're here for it.
Housemates spent part of their evening gazing at their Shine Ya Eye geng wall of remembrance, reminiscing about their days with former Housemates. While it brought up many emotions for a few Housemates as they revealed their feelings about how sad they were that specific Housemates had left, one thing that stuck out was how pleased and appreciative they were of the time they spent with the previous Housemates.
While we are still warm and fuzzy inside from this thoughtful gesture, we are curious as to who will be granted the next request. Cross has asked for a variety of things in his recent Diary Session, from junk food for health reasons to the Executive Lounge experience – we wonder if he will be as fortunate.