Boma and Jackie B Wins BBNaija 2021 Fashion Show (See their Outfits)
Last night, the 2021 BBnaija housemates put on a spectacular fashion presentation that had the House buzzing like Lagos Fashion Week. This was offered by Whitemoney, who recommended they do something enjoyable "as a family" because their weekly Task hadn't arrived yet.
The Housemates went all out to prepare for the fashion display, not wanting to be outshined by the other. The Housemates took their time, because nothing wonderful is ever rushed, and made sure everything was, as they say, on fleek. The Shine Ya Eye Geng got up and showed up in killer and fashionable clothes/outfits for a night to remember.
The presentation began with all the pomp and circumstance of a genuine fashion show, presented by the stunning Angel. A talent show and a musical performance were also held. Isn't it true that it doesn't get much better? The judges were Pere, Princess, Yerins, Tega, and Beatrice, and they had their job cut out for them in giving points to each Housemate.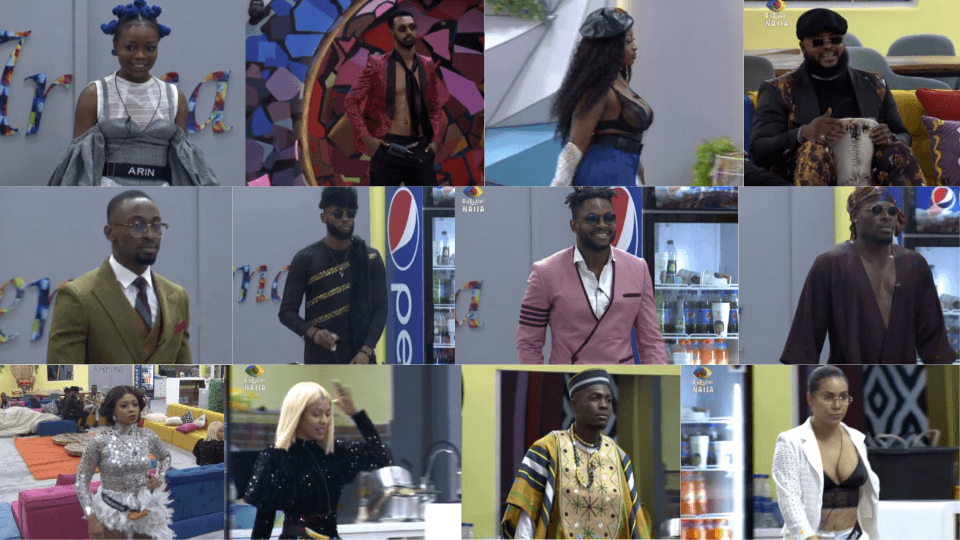 The Housemates took to the runway one by one to show the judges and other Housemates what they were working on while also answering questions. From the Housemates' stride to their confidence and the stylish clothing they donned, everything about the presentation was outstanding.
Boma, the Head of House, and Jackie B, his Deputy, were proclaimed winners. The women's division was won by Jackie B, but the men's was a draw between Boma and Saga. A tie that was finally broken when Boma correctly answered a question. With this win, they would each have 400 Abeg Naira in their bank accounts. Not only that, but some nice Housemates dropped in a couple more treats. Pere gave them $500 and Whitemoney added 150,000 Naira worth of sneakers.