Boma Week 2 BBNaija Head of House Opening Address 2021
Boma emerged winner of the BBNaija 2021 Head of House game for week 2 making him the first male housemate to become head of house this season. He will enjoy the luxury of the Big Brother lounge with his deputy, Jackie B for one week.
Boma is quickly fitting into his job as Head of the House, away from the emotions of Nominations. He began by addressing his fellow Housemates and enforcing the rules. He said that he realizes it was a difficult start to the week, but that the Housemates had no choice but to work with him.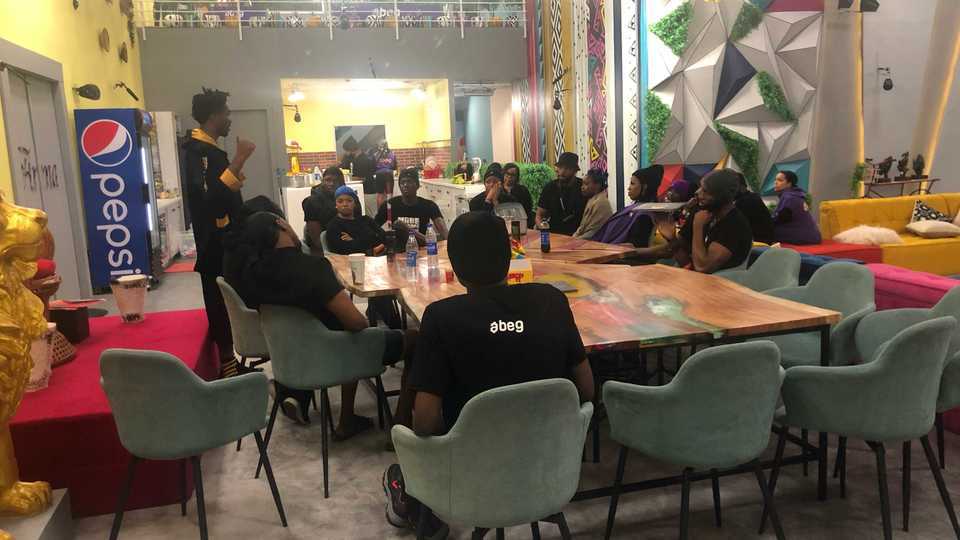 Using their penalty as an example, he explained how things may go wrong if they didn't work together as a team and followed the rules. He praised the team's bonding during the previous week and emphasized the importance of unity. After it was taken care of, he turned his focus to allocating duties to the Housemates.
The Geng will have a hard week ahead of them, with the weight of Nominations still on their shoulders. They should be able to pull through, hopefully.