Chichi Wins BBNaija 2022 Week 9 Head of House Game
This week's head of house game is the penultimate as the show nears the grand finale. 9 housemates and the two riders participated in today's Head of House game. As usual, the winner of the head of house game will be rewarded with a guaranteed spot in the grand finale, Showmax movie date and an exclusive access to the Big Brother Naija bedroom. The incumbent Head of House Phyna was not eligible to participate in the games.
The winner of the game was awarded the supreme veto power holder. The supreme veto holder has the privilege to pick two housemates to join the grand finale. For today's housemates were required to transport 5 balls from a basin to a shallow container at the opposite side of the basin. The housemate that successfully moves the highest number of balls within the 15 minutes allotted time was declared winner.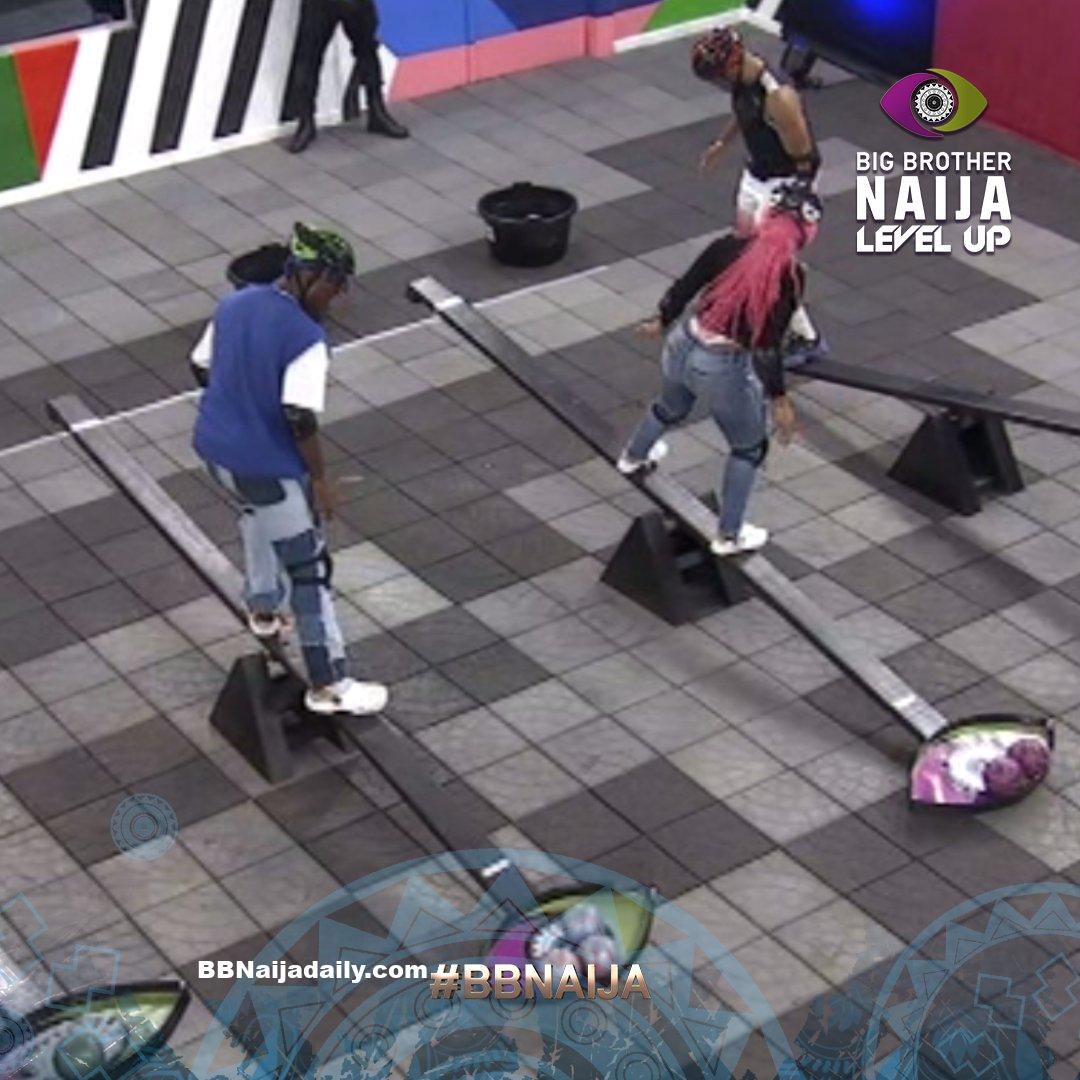 Chichi moved all 5 balls within the 15 minutes given time and has emerged winner of this week's BBNaija Head of House game. She has now booked a spot in the grand finale and will also have the privilege of picking 2 housemates to join her in the final. She picked Chizzy as companion to share the HoH bedroom with her.
Congratulation to her!