A series of activities forme today's Big Brother Naija Flutterwave Task. It is to simply showcase a visual interpretation of what shopping on the Flutterwave app is like. The first activity was to determine what category of items the Housemates will be shopping for by picking one card from the provided Flutterwave ballot box.
For the second activity, Housemates dug into a pool of balls and collected at least 10 Flutterwave coins from the pool before proceeding to the next stage. Sheggz was the first Housemate to go up. Daniella went in next but she, unfortunately, gets stuck at the third placement. This was the category dashboard. Here, Housemates must pick an envelope from their respective categories.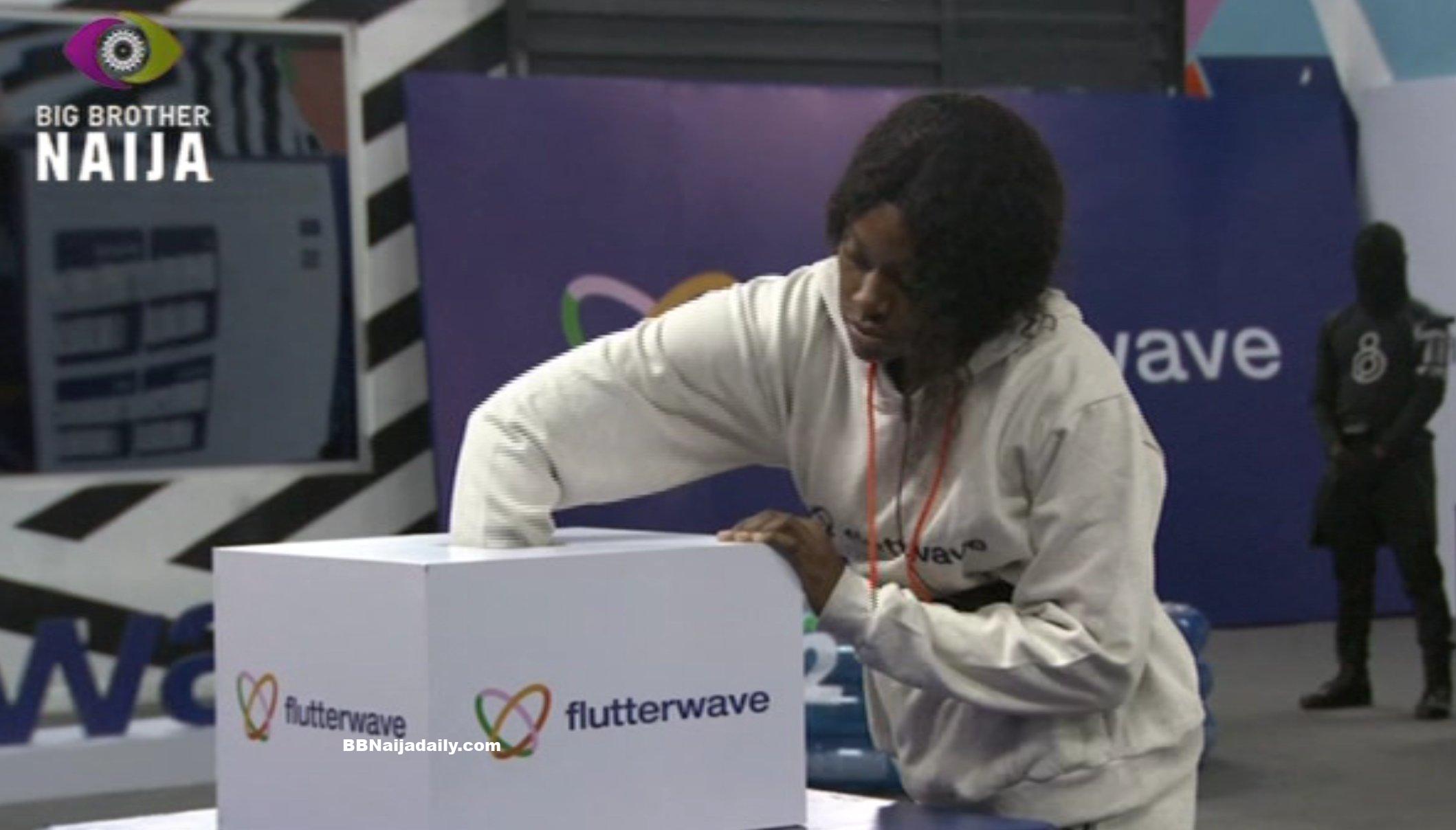 Adekunle was able to scale through the third placement as he finds the total amount of coins to purchase items on the card. He proceeded to the next stage by pinning the card bearing the list of items on the dashboard.
Chichi made it through all the stages to the shopping pool. Here, Housemates were required to find the items highlighted in the card they picked from the category dashboard and paste them onto the board.
Hermes made it to the last stage. Here, once all items have been 'added to cart', Housemates must count their coins to indicate that they have the necessary amount of coins to purchase the items they picked. The Task ends with Bella, Chizzy, and Groovy having a go at the challenge.
Flutterwave Task Winner
Chizzy Emerged the overall Task Winner. Congratulations to him.