Last Updated on
As the Big Brother Naija (BBNaija) season 5 reality show commences, we have made this post to give you a daily update of events that happened in the Big Brother Naija house.
Day 9
Biggie's second Diary Room session has revealed a few cracks within the House, and Lucy as Head of House might have something to do with it.
Lucy Diary Session
Lucy's first day as Head of House has been anything but rosy. Ever since taking the Head of House throne, cracks within the House began to surface. The boil reached its peak when Tolanibaj called out Ka3na for cooking for some and not for others. Could it be that Lucy being Head of House brought about the tension? Some Housemates seemed to hint at it.
Biggie brought Lucy's tenure as Head of House into question during the Diary Room Session. It's clear that she is finding it hard to bring the Housemates together. And the timing couldn't be worse as the Housemates need to work together for this Thursday's Wager Task. Judging from her Diary Room Session, she's calling for Biggie's help to restore decorum and instill discipline in the House.
Vee Diary Session
According to Vee, Lucy has a mammoth challenge on her hands especially since her "emotional attitude and rudeness" has made her lose favour among some of the Housemates. "She's struggling to bring people together. This Head of House job has become somewhat difficult. I'm eager to see how, by Thursday, she's going to get things done. I'm willing to help but she's got a huge challenge on her hands."
Vee thinks the disconnect could prevent them from success in the Wager Task. "People in here don't know how to portion or eat so if we lose the Wager [Task], we are doomed."
Vee would like to bring hula hooping or double Dutch to the Wager Task. But she asked to keep away from gymnastics. "I want anything but gymnastics because I'm as stiff as a ruler."
Trikytee Diary Session
Trikytee though chose to focus on Lucy's style of leadership – calling it militaristic. "I guess it's just her character. She wants us to clean the house every morning. I'm up for it too. But people are complaining. And I believe this would bring in more conflict. I foresee more issues."
Kaisha has bigger problems than having to deal with "annoying" Lucy. She believes everyone is ganging up on her.
It was not clear why Kiddwaya thought of the worm as a talent that he'd like to showcase, but if he pulls it off without anyone giggling on the side, he may just win it. "I like to show people a lot of my talents. I've got good vibes to give," he said.
Day 8
Head of House Challenge for Week 2
Lucy came out top after a very intense Head of House Challenge and immediately called for a more disciplined House.
It was Lucy who snatched the Head of House seat from Nengi after coming out on top at a very intense Head of House Challenge. And after naming Prince as her deputy she immediately went on to impose discipline in the House.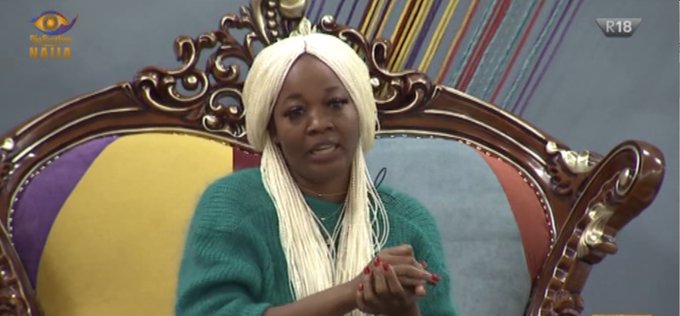 Her first call as Head of House was for cleanliness, especially in the bathroom. "Let's join hands and clean the House. You clean today it will be easier the next day."
She also asked her fellow Housemates to divvy up the cooking and cleaning duties. "Just contribute in some way. It will work faster."
Few were not happy, but most applauded Lucy's ideas. Let's see if the Housemates will adhere to her demands over the next week.
As Head of House, Lucy gains immunity from the week's eviction and exclusive access to the Head of House Lounge for the week, which she will have to share with her deputy, Prince.
It came as a surprise that Lucy chose Prince as her deputy Head of House despite her telling Biggie that she was reluctant to choose a man. What is her game plan, exactly?
Housemates up for Eviction
Here are the 18 housemates up for eviction this week. Note that voting starts 27 July, 2020 at 10:OOpm (WAT).
Brighto
Dorathy
Eric
Erica
Ka3na
Kaisha
Kiddwaya
Laycon
Lilo
Nengi
Neo
Ozo
Praise
Tochi
Tolanibaj
Trikytee
Vee
Wathoni
Day 7
Sunday Live Show (Week 1)
Some of the new things Biggie has introduced include putting all the BBNaija Lockdown Housemates for Eviction except for the Head of House and Deputy Head of House as well as increased Voting power for those who are premium subscribers.
The second Live Show of Big Brother Naija season 5 brought with it twists that will no doubt impact the dynamics of the show.
Head of House and Deputy Head of House Immune to Eviction
Ebuka announced a new twist in the Monday Head of House games brought about by Biggie in this Lockdown season. All Housemates, except Head of House and Deputy Head of House, will be up for Nomination and therefore possible Eviction each week.
A live Eviction every Sunday
There will also be a Live Eviction by Housemates every Sunday in the coming weeks of the show. Housemates will each take turns to Nominate one of the bottom four Housemates with the lowest votes in the Diary Room. The Housemate who has the most Nominations will then be the one who gets Evicted. For the very first in the show, Housemates will be the ones that choose who goes home!
The higher the package, the more the votes
For the first time since the inception of the show, Big Brother Naija fans are afforded more votes depending on the package that they are on.
First Saturday Night Party
Dorathy Slams Ozo
The entanglement Ozo has Dorathy and Nengi entwined in might come to an end sooner than we think with Dora announcing that she doesn't like the situation and she was going to remove herself from it. She reiterated that her focus was on the money and she no longer wanted to be a pawn in this game. Apparently, Ozo made a joke about their entanglement which Dorathy didn't find funny and she made it known to him.
"You can't keep hanging around me and every time you keep saying someone is your spec and you mention the person's name at the slightest opportunity," she said. Dorathy further explained to Ozo that the whole situation looks funny and when her name (Nengi) comes up, "I try not to feel awkward cause I am here for something else."
Her interaction with other Housemates has also been affected as a result of this entanglement. " It's almost like no one wants to talk to me because you are lurking," Dorathy said. Ozo tried to broker peace but it fell on Dorathy's sleepy ears as she insisted she wanted to sleep and he should leave.
Ozo appears to be in a quagmire that requires him to decide which of the ladies he wants to pursue a relationship with; even though he insists there's no lady in the House he is entangled with. Some of you saw his situation for what it truly is.
In his conversation with Eric later, he made it clear that if he had to pick between a relationship in the House and his friendship with Dorathy, he'd pick the latter.
Kiddwaya Comforts Erica
The House got to Erica today and she let the tears fall. Faced by her biggest fear of self-doubt, she found comfort in the soothing words of Kiddwaya who laid next to her. "You're strong, fierce and passionate," he said reassuringly.
Mad at herself for crying, she said "people want to be here (in the House) and I am here and I'm crying. Kiddwaya urged her to let the tears all out. "The body needs to release what it needs to release and when you are done, you will feel better," he said.
Neo and Vee Conversation
The altercation between Wathoni and Ka3na during the Betway trivia switched the mood in the House and brought about a sudden moment of insight. The Housemates soon realized there was more to everyone than they realized and true colours were being revealed.
Some actually welcomed this new development. "I love it when things go off, it helps you know who you are around," Neo said while discussing with Vee. He noted that he was paying close attention to Housemates around them who seemed bent on instigating these conflicts in the House.
Day 5 Highlight
The First Arena Games
The first Betway Arena Games was a comedy of errors as Brighto tore his gloves, Eric spilled the chemicals all over himself and Neo wrapped a ripped hair net over his head. Vee didn't even want consolatory applause from her fellow Housemates.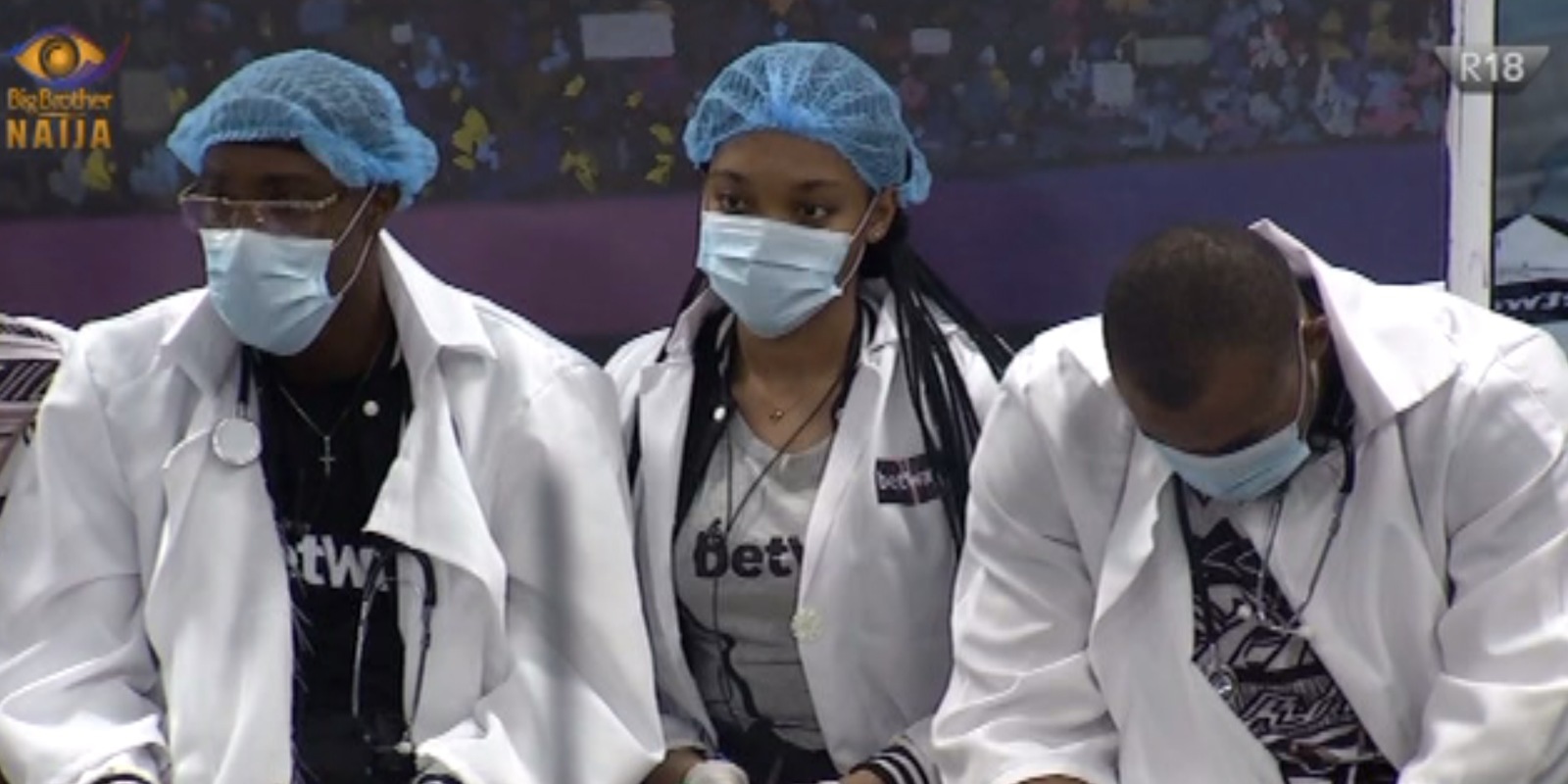 The Coronavirus-themed obstacle course made it clear to Big Brother: he was grateful that none of the Housemates are medical practitioners. Housemates were given two minutes to change into medial attire and then gather supplies. None of them were able to complete the course in time.
The words "All of you failed" rang through the Arena Room. And even though there was not anything at stake other than bragging rights, the failure still stung, just that little bit. You could tell in the Housemate's faces.
Lilo and Nengi went the furthest though, and as a consolation, were not deducted ten seconds off of their time. Some of Nengi's fans took this as a reason to celebrate.
A win for Team Black
The first Betway Nigeria Trivia ended with a victory for Team Black.
The Lockdown Housemates had their first-ever Friday Betway Nigeria Sports Trivia and Team Black emerged victoriously. This task was designed to test their knowledge about some popular sports and the Housemates put up a good show.
Getting started
To start the Trivia, the Housemates were asked to divide themselves into two groups aptly named Team White and Team Black. HoH Nengi and Deputy HoH, Wathoni led Team White and Team Black respectively and took turns in selecting which Housemate belonged to their Teams.
Here's how the Team leads selected
White            Black
Nengi      Wathoni
Eric          Bright
Ka3na     Dorathy
Laycon    Erica
Lucy         Lilo
Neo          Kaisha
Ozo          Kiddwaya
Praise      Prince
Tolanibaj Tochi
Vee          Trickytee
Trivia time
Each team took turns in nominating one person at a time that went up to the board and picked a card with the question to ask the opposing team. The opposing team also had to pick a person to answer after they had all deliberated on the question. Each team answered a total of 50 questions for the course of the Trivia.
The Tension
Even though it was supposed to be a fun Trivia, things got heated as they played against each other. This being their first Trivia in the House and possibly the need to start off on a winning note must have put pressure on both teams. Voices were raised, arguments ensued as both teams weren't ready to concede defeat to the other. The most visible outburst was between Wathoni and Ka3na both of opposing teams.
Just when it seemed as if calm had been restored, the outburst continued immediately the Trivia ended with Ka3na shouting that Wathoni had no right to call my name. Not stopping there, she issued a warning that she would come for whoever mentioned her name. A visibly shaken Wathoni kept to herself and refused to eat the meal Ka3na made.
A win for Team Black
After a long session, Team Black ended victorious with 19 points while Team White was able to garner 16 points. No reward was announced at the end of the Trivia, but there's anticipation about what the winning Team would get as a reward when the time comes.
The kiss that wasn't
Why aren't Eric and Lilo, and Neo and Vee locking lips?
When it comes to contracts, the deal isn't sealed until its signed. In the Big Brother House, it's not officially a 'ship until lock lips are locked. Of the two possible relationships, neither of them have shared that magical moment where lips lock and 'ships are officially launched.
Eric and Lilo
Since the early days, these two have been closer than fishermen and nets without catching the magic that leads to a kiss. Today was agonisingly close as the pair were lying in bed for the majority of the morning wrapped in each other's arms. It seemed for the entire time that they would finally swap saliva, but all the holding, hugging, and head stroking lead to nothing but more waiting. It seems that Eric is still weighing up his options while Lilo looks so committed. Hopefully, they seal the deal soon.
Neo and Vee
This couple seems destined to never get it right even though they are so perfect together, and tragically, so different. It appears as if Vee's forward nature is a little too much for the traditional Neo to handle. There have been many times where their closeness was undeniable, but in the end, the result was always the same. No lovey-dovey.
The Big Brother Naija Housemates are known for loving being in love and watching these 'ships fail to set sail is killing us all. Let's hope the Housemates get it going before they get to go home because right now the most important thing is still on lockdown. The lips.
She don set her mark on me," Neo
In what seems like misplaced situationships, Neo and Eric discuss how they became entangled with their House baes.
While the Housemates have been getting to know one another, we singled out some potential Lockdown couples who have shown us what it means to fall in love at first sight. On this table, we have Neo and Vee as well as Eric and Lilo and while some BB Naija fans find them adorable, others are wondering if these ships are truly meant to sail (or fail).
Forced ships?
"Even though I knew I would want to be involved with a lady when I get into the game, I didn't expect us to be this close this fast," Eric said to Neo. Immediately, we knew he was talking about his situationship with Lilo.
In agreement with Eric's statement, Neo told his own situationship palava, while making it clear that this love web he is about to get into will not distract him from the Big Brother game.
In his words, Vee is a yankee babe, so putting her feelings out there won't be a problem. He said to Eric, "She don already set her mark, asking me to be her bestie and give her a massage." To Eric's statement on his situationship happening quick, he said, "Your own no quick pass my own."
Could it be that this was a ship not meant to happen? Or perhaps captain Lilo and Vee sailed it too fast and the boys are just moving with the pace?
Blinded by Nengi?
In their Thursday Night Wager Presentation, the Lockdown gents failed all the questions in the second round. All thanks to majority of them who kept on calling Nengi's name as the answer to their questions.
Who would have thought that with all the time Ka3na spent on her get-to-know-me story, someone would still think it was Nengi that was gifted a land and diamonds.
Day 4 Highlight
Dorathy and Prince Kissing
Here's a wrap up of who was kissing who, while you were kissing your pillow.
We know it's impossible to see every single minute of Big Brother due to sleep and doing the things that pay the bills. So, if you're wondering what changed in Biggie's House while you were being hugged by your mattress, here's a quick recap.
New positions
Just when you think you have seen it all the Lockdown Housemates find a new way to surprise you. When it came time to sleep Dorathy and Prince decided they would be perfect pillow pals. The sight was pretty but the sound of Prince sleeping had viewers wondering if Dorathy got any sleep at all.
Lilo opens up
After three days of walking around Biggie's House and saying next to nothing, Lilo finally let down her guard just a little bit. During a late-night chat around the table with other Housemates, she started to share the nuances that make her uniquely perfect for Big Brother.
Confession galore
Biggie continued calling Housemates into the Diary Room for sessions. The number of surprises that popped up would be too much to share in one quick sitting so read all about here and gossip amongst your friends like you watched the whole thing.
Just when you think there can't be any more drama in Biggie's House, the Housemates find new ways to make Lockdown the hottest Big Brother Naija season yet!
Housemates talk Beemers, politics and ink
The morning's chatter got cerebral in the Big Brother Naija House as the Housemates cover culture and politics. Smart ones, you think?
After a cracking dancercise session with Praise, the Housemates took their renewed vigour from the Arena and turned it into a brainy conversation.
Neo got talking about his tattoos, announcing to the Housemates, and the rest of the world for that matter, that he absolutely loves ink.  "My mother didn't want me to get it but I love ink."
And in true Neo fashion, he broke ink down philosophically, bringing in theories on light and darkness and weirdly enough, those two digital plumbers from Brooklyn, the Marios Bros.
And while Dorathy was chewing and talking close to Ozo's ear, Vee said she had never seen a BMW in Lagos. "I've seen them in London, but not one in Lagos. I've seen more Lamborghinis than BMWs."
In the meantime, Laycon dropped knowledge about politics on Lilo and Tolanibaj, making them wiser by the minute. "We are all politicians. Politics is everywhere. Politics is about pushing an agenda. Governance is about satisfying needs."
The coupling continues as Wathoni and Trikytee cosied up on the hammock and spoke about travel while Eric and Lilo sat next to each other like a vintage couple enjoying their breakfast. What's next, breakfast in bed? Some of you are rubbing your hands in glee to see what Ebuka would do to these two.
Setting the mood right
The Housemates decided to set the mood right as they prepared for the Task at hand.
The Lockdown Housemates have a big Task at hand later today but that didn't mean life in the House won't go on as usual. As the day began, they spent time sharing stories and lifting up their moods with what turned out to be an entertaining jam session.
A walk down memory lane
Trickytee and Wathoni swapped stories talking about all the fun places they had explored and others they'd like to explore. From a trip to the strip club to interesting restaurants, they both shared what they loved about the places they had been. Wathoni also shared the rich side of her Kenyan culture and life growing up describing what life was like growing up and how school teachers gave her a tough time.
We Jammin!
The Housemates are on a never-ending quest to keep the positive vibes going. A jam session got them all showing off their not so hidden talents. Turn by turn they all went singing their favourite songs to the entertainment of other Housemates. What started out as just a solo session soon turned into a mini-concert or a scene from a 'turn't' club party. They all chorused the verses together and took their feet in what appeared to be a feel-good moment. Kaisha and Tochi took it even further and created a theme song for the Lockdown Housemates. Hopefully, it will catch on.
Erica and Ka3na had no plans to let the party end without a little twerking and money spraying.
Just when it seemed like the party was losing steam, Laycon's song came on and the House erupted.
Catching up before the Wager Task
The first Wager Task is getting close and even while partying, the Housemates are not leaving anything to chance. Just at the end of their jam session, they took time to revise all they knew about each other. As the questions about each Housemate came up, they all echoed a response.
An additional spending allowance is at stake for tonight's Wager Task and the Housemates are not letting this slip by them. How well would they do? We can only wait to find out. This is the first Wager Task so the pressure is intense.
Getting over fears
It's still early but some of the Housemates have started discussing their fears about leaving the House.
Still in the getting to know each other phase, the Housemates talked about their fears, got cosy and played games for most of the day.
Exit jitters
A few of the Housemates discussed their fears in the Lockdown House and top of the list was the fear of Eviction and the tension that comes with it. For some, it was the wait before Ebuka called out names during the Live Eviction Show that kills. "I don't have power for the tension," Wathoni said. They quickly reassured themselves that they were in the House for the long haul. "I want to stay utill the final day… I don't want to think about leaving," Nengi asserted while discussing with Wathoni and Trickytee. Trickytee also had his fears, but Nengi was quick to tell him that he wasn't going anywhere too. "You are here to make me laugh and make my stay enjoyable," she said.
Getting Cosy
Neo and Vee keep getting super cosy as the day goes by with rumours of a ship being built. Both Housemates spent part of the afternoon huddled together getting to know each other. They couldn't seem to get enough of each other as they were in each other's company for the rest of the day.
Back to cards and dice
The Housemates had the cards and board games out and played most of the afternoon while waiting for their Wager Tasks. Praise led a section of the House in a game of cards. It was an animated scene as he dealt card players and each Housemate put their best foot forward hoping for a win.
Travel Chronicles
How far and wide do you think your BB Naija Lockdown fave has traveled?
In preparation for the "Getting to Know Each Other Quiz" tonight, Big Brother tasked the Lockdown Housemates to spend some time and share some of their previous travel experiences.
Provided for them were maps of the world, with colored tags and stickers.
The Ajalas of the Season
Taking turns, each Housemate had to place the tags or stickers on the places they have visited on the map, and then proceed to share their experience on the said trip. These experiences included language, food, or tourist site diaries.
Fun facts
In this Task, we found out so many fun facts that have influenced your favorite Housemate's travel history and the best places they have visited. While some shared some sad stories like Kaisha running off with her friend at age 13 to Benin Republic and making her family think she was kidnapped and gone forever, we heard some funny stories like Nengi thinking her love for the U.S.A could make her fight her way into getting a job to make her live in there forever.
Losing their first Wager Task
Tonight, the Lockdown Housemates lost their first Thursday Night Wager Presentation of the Season.
For an opportunity to excel in their Thursday Night Presentations and double their BB Naira, the Lockdown Housemates will be tasked on various Challenges every week. On the other hand, failure in this Challenge means their BB Naira stays the same, or they may even be fined if their performance is awful.
In tonight's Wager Task, the Housemates were tested on their knowledge about one another; in line with the get-to-know-me theme of the week.
One would have thought this Task would be a walk in the park for the Housemates as they seem to be bonding so well but reverse was the case tonight.
Prior to this Task, Neo and Brighto were both caught engaging in a late night conversation without their microphones worn and they were immediately issued a fine for microphone infringement. In Biggie's House, one bad behaviour leading to a fine for a Housemate, directly affects the whole House and their shopping for the week.
On this note, Big Brother asked Neo and Brighto to apologise to their fellow Housemates for incurring a fine.
Luck shone on the offenders as Biggie lifted the penalty and forgave them. One advise to the Lockdown geng – Biggie will not always be generous o.
Tonight's Challenge
The Housemates were asked to play in two groups. Group one – the gents group, while group two was made up of the ladies.
Each group played for a win and the winning group will get a special treat from Big Brother next week.
Though they were playing against each other, they were still playing for the House win. There were 40 questions and the House had to get at least 30 questions right to win tonight's Challenge. As anticipated, tonight's game tested their knowledge of one another. Each Housemate had an opportunity to answer two questions about a Housemate of the opposite sex and ach correct answer was counted as a point.
How well do they actually know each other? Is it too early to judge?
Given two rounds (and an opportunity to score a total of two points) on how well they know one another, here's how the Housemates fared:
Housemate – Total Points
Nengi – 1 point (which was taken back by Biggie for helping Ozo out with his answer)
Eric – 1
Lucy – 1
Praise – 1
Dorathy – 2
Brighto – 1
Vee – 0
Tochi – 1
Erica – 0
Neo – 0
Wathoni – 1
Prince – 0
Lilo – 2
Laycon – 1
Kaisha – 2
Ozo – 1
Tolanibaj – 1
Kiddwaya – 1
Ka3na – 2
Trikytee – 1
TOTAL for ladies – ten
TOTAL for gents – seven
A well-deserved treat
For taking the lead in tonight's Task, the Lockdown ladies won Biggie's treat which will be given to them next week.
First Wager, Big Loss
The Lockdown Housemates lost their first Thursday Night Wager Presentation for their failure to earn enough points tonight. Which confirms that beneath the bonding and close alliances they might have formed in their first few days, they need to put in more work into knowing one another.
Will they pick up the pace next week and surprise Biggie with a win or are the Lockdown Housemates too comfortable to put in their best in Tasks?
Day 3 Highlight
The Diary room drama
Housemates shared too much and too little during the diary session.
Biggie gave more Housemates a chance to sit on the swing in the Diary Room and share their deepest secrets. When the time came for them to answer Biggie, some of those truths lefts us shocked, while others made us wonder if the Housemates are in a state of shock.
Prince Diary Session
Prince took his time in the swing to share with Biggie how confident he of his standing in the House so far. Prince also gave us a glimpse of his possible future alliances when he mentioned that he feels a bond with Ka3na and Laycon.
No telling if the Ka3na connection is just for voting, or something much more. Either way, Prince feels that as far as the game is concerned, he's the King.
Tolanibaj Diary Session
Tolanibaj opened up to Biggie that she was still trying to get comfortable, even though her fellow Housemates are intellectual, fun, and the kind of people she could share a bond with.
Tolanibaj said that she feels closest to Vee due to their ex-pat connection, and when she mentioned Bright a twinkle in her eye said more than her words ever could. Hopefully, this confession was just what her T-Force supporters needed to hear in order to grow larger and stronger.
Praise Diary Session
Praise let Biggie in on the fact that he is not an avid reader, but somehow managed to finish the WHOLE Bible during the week he was quarantined. No telling if that was true or not, but there was no denying his respect for fellow Housemates with Neo, Eric, and Ka3na being at the top of his list.
Kaisha Diary Session
Kaisha turned her private conversation in the Diary Room into a tear-filled secret session. There could be a personality issue at play here as Kaisha wept while mentioning she that felt her fellow Housemates are fake because, one day they are nice to her, and the next they aren't.
While sobbing she opened up about she wished her fellow Housemates would spread love and light. Biggie challenged Kaisha to become the love and light she wants to see in the House and then sent her off to implement it.
Laycon Diary Session
When it came time for Laycon to have his one on one session with Biggie, there were numerous moments that showed the resident musician is a deep on so many levels.
He explained that his lockdown time was used to learn more about himself and to begin plan the mental preparations that lead to success. When Laycon asked Biggie to freestyle for him the request was shot down. If you want to make music, the Diary Room isn't the place to do it Laycon.
Dorathy Diary Session
Dorathy was all smiles and compliments during her secret sharing session with Biggie. She let it be known that lockdown was a great experience for her, and if she had to choose a Housemate form an alliance it would be Ozo.
No telling what type of alliance she had in mind. Confidence oozed from Dorathy and when asked about her chances of winning Big Brother, she replied: "On a scale of 1 to 10…10.5!" Thank goodness Big Brother Naija isn't a maths test or that would have been a fail.
Trikytee Diary Session
Trikytee lived up to every bit of his name as the resident filmmaker gave Biggie too much epic footage during their chit-chat. When asked about alliances he mentioned Eric, Nengi and Wathoni positively. Trikytee made it clear that he sees Nengi as a little sister but thinks Wathoni has a cool vibe.
He also pointed out that the hardest part of lockdown for him being without his phone, because even in his dreams he uses it. We all wonder who is picking up Trikytee's call?
Lilo Diary Session
It's not often you hear someone say the word excited and not see it in their body language. This was the case for Lilo's chat with Biggie in the Diary Room cooly waxed on about how she is enjoying the good vibes and cool people.
The only time she showed some sort of emotion was when Biggie asked about her bond with Eric. Lilo even struggled to answer correctly and Biggie had to put it to her again. Looks like the "Erilo" 'ship is sailing through her mind, but no telling how long the 'ship will sail.
Sanitize Task
While the Housemates were working hard to ace their get-to-know-me Task of the week, Big Brother decided to put their Lockdown-acquired skills to test. In addition to their creativity in making their own hand sanitizers and nose masks, the Housemates were provided with necessary materials for this Task.
For this Challenge, they were required to split themselves into 4 groups, 5 on each team.
An important rule
In this Task, Biggie emphasized on the need to sanitize before the Task and after they are done.
There's creativity in keeping safe
Creativity seems to be the order of the day as the Housemates unleashed their tailoring skills and got to work. Different shades on patterned nose masks as well as various sizes of hand-made hand sanitizers.
Fan Base Names
Are you stomped when trying to coin a name for your favourite Lockdown Housemate? Don't worry, we've got you covered! From Lilo's LiloLovers to Dorathy's Dora the explorers and Tolanibaj's Tforce, our definitive guide to fan base names will leave you wondering no more.
Fan base names range from cute to crazy. And although they may seem a little ridiculous and unimportant, these names can boost your publicity as much as a trending hashtag. So how do you go about picking a name to call your own fans by? Sit tight and let the Lockdown Housemates school you.
Personify your name: Take a part of your name and personify it. For instance, Bright's Army, T-Force, etc
Make a play on your name: If your name is short and sounds like a perfect movie title, then why not play with your fandom name? Example, Lilovers, NeoKnights
Preferred fan base name
Eric – Ericmaniacs
Lilo – Lilovers
Brighto – Bright's Army
Neo – The NeoMatrix, The NeoKnights
Laycon – Icons
Ozo – OZDGREAT
Prince – The Royal Navy
Trikytee – Timmy's army
Tochi – Too – Nation
Tolanibaj – T-Force
Their names sound so good, they had to call it twice
Erica, Kaisha, and Nengi thought it was safe to have their fanbase go by their names. Go team Erica, team Kaisha, and team Nengi!
And of course, we have the ones that will rather leave it in the hands of their fans
"I prefer for the name to naturally occur as I grow and develop as a person and brand," Kiddwaya said.
Getting to Know themselves
The Housemates seemed to have saved the juiciest revelations for last as they spilt some interesting facts about themselves after the Diary session. There was something about taking that centre seat that made them feel like they entered a confession booth.
Brighto Love Life
Brighto talked about his academic exploits but that wasn't what got the room buzzing. It was the brief comment he made about his relationship that made the rest of the Housemates hit rewind on the remote control.
There was no way they were letting him gloss over that piece of juicy information. Apparently Brighto had been in a relationship that lasted for eight years and as the Housemates prodded further, he revealed they weren't intimate during their affair. As expected, the guys expressed shock at him holding all that pent-up love juice in him for so long.
Prince and Trikytee
Although they come from different backgrounds, Prince and Trickytee share a passion for being go-getters. Not only have they both fulfilled their dream of making it into the Big Brother House, but they have also set up businesses for themselves in their quest to be self-sufficient. But that isn't really the juicy part.
Their love for exotic adult content is what had their Housemates looking at them with side-eyes. While Prince has an appetite for homemade videos, Trickytee is a lover of all. Trickytee did say it was a past time guilty pleasure, but the gleam in his eyes at that moment had the Housemates in doubt.
Nengi's Confession
Nengi's confession about her self-helping escapades because of her long-distance relationship rattled quite a few in the House and had the streets buzzing.
Lilo and Lucy Confrontation
The 'get to know me' session did create mild tension between Lucy and Lilo and there was a bit of confrontation. Lilo believed she heard Lucy make a side comment about her during her session and confronted her.
Lucy insisted she didn't make that comment in response to her and felt if Lilo should have asked her rather than going on the offensive. In her discussion with Tochi about her confrontation, she said the comment she made about the session being hurried up was not addressed to Lucy but a general response to the entire session because she was getting hungry. "If you did not hear something well, you could have asked me," she said wondering why the confrontation.
Day 2 Highlight
Day two started with the Big Brother Housemates taking some morning fitness training. The second morning in Biggie's house saw Eric leading the workout and getting all the Housemates sweating more than a night of possible Eviction.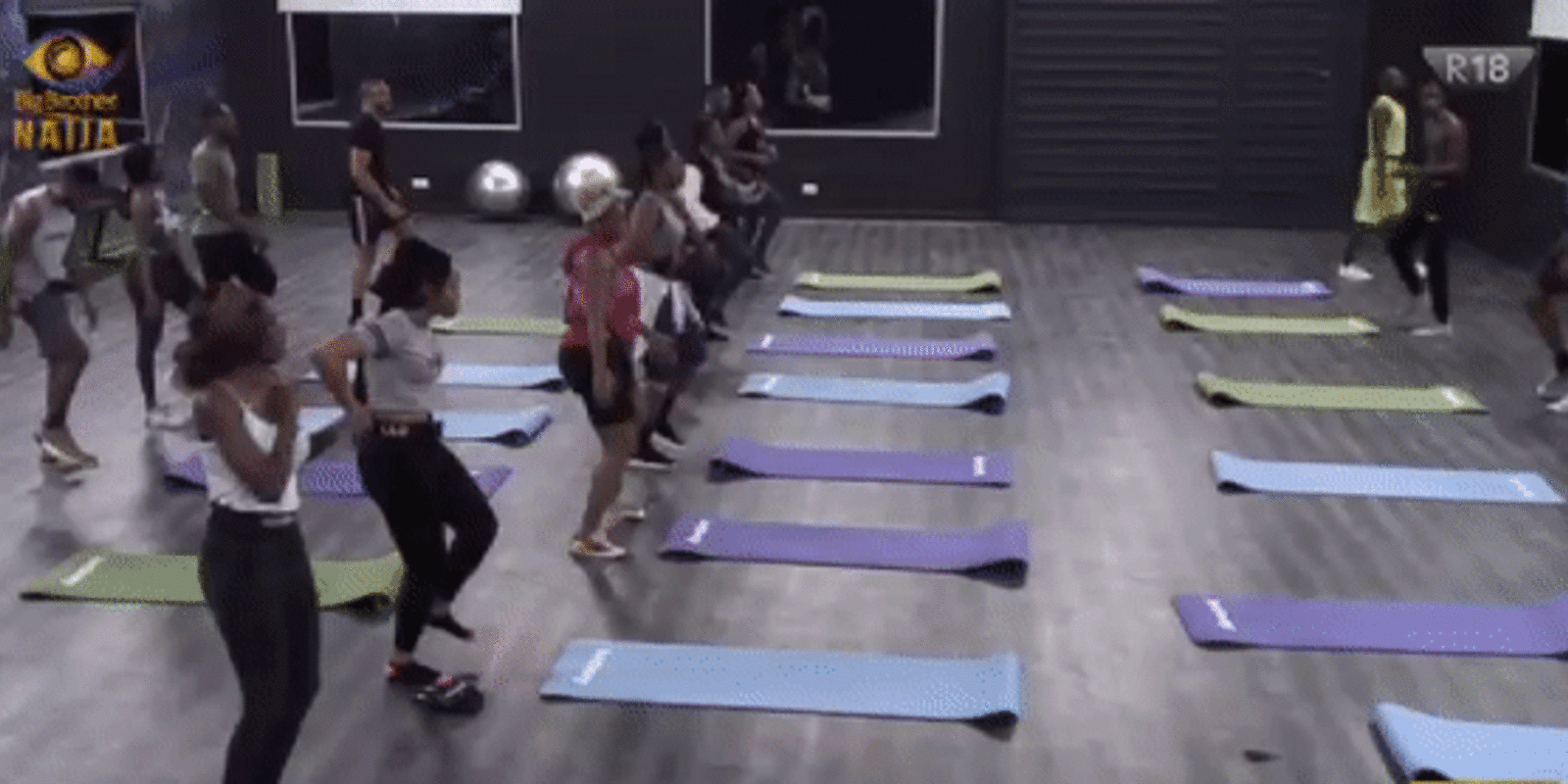 When it comes to getting us sweating, Eric showed that he's truly ready to open his gym as he took the lead in getting the Housemate's sweating. The floor routine he guided the Housemates through had some sweating and others giving up. Dorathy took part and seemed as if she was about to give up on numerous occasions.
One thing for sure is that the Housemates aren't strangers to fitness, especially the guys. Plenty abs were on display with Neo taking his shirt off for the whole workout.
Prince showed he knows a thing or two about fitness because when he took over the tempo was seriously upped. Ozo, Vee and Tochi struggled to keep up with the pace, and even had to be shouted at to continue. Great bodies don't come easily and this work out was the proof.
It's not over until it's over and a few of the guys showed us their staying power. They went the extra mile thanks to Praise challenging Eric, Prince, Tochi, Trikytee, Kiddwaya, and Neo into doing even more push-ups. By the end of the session, the only guys who could handle the extra push-ups were Trikytee, Eric and Praise. If fitness was votes, these guys would never be Evicted.
The Get to Know Me Session
Housemates got involved in a get to know me session that burst our brains. A whole lot was revealed!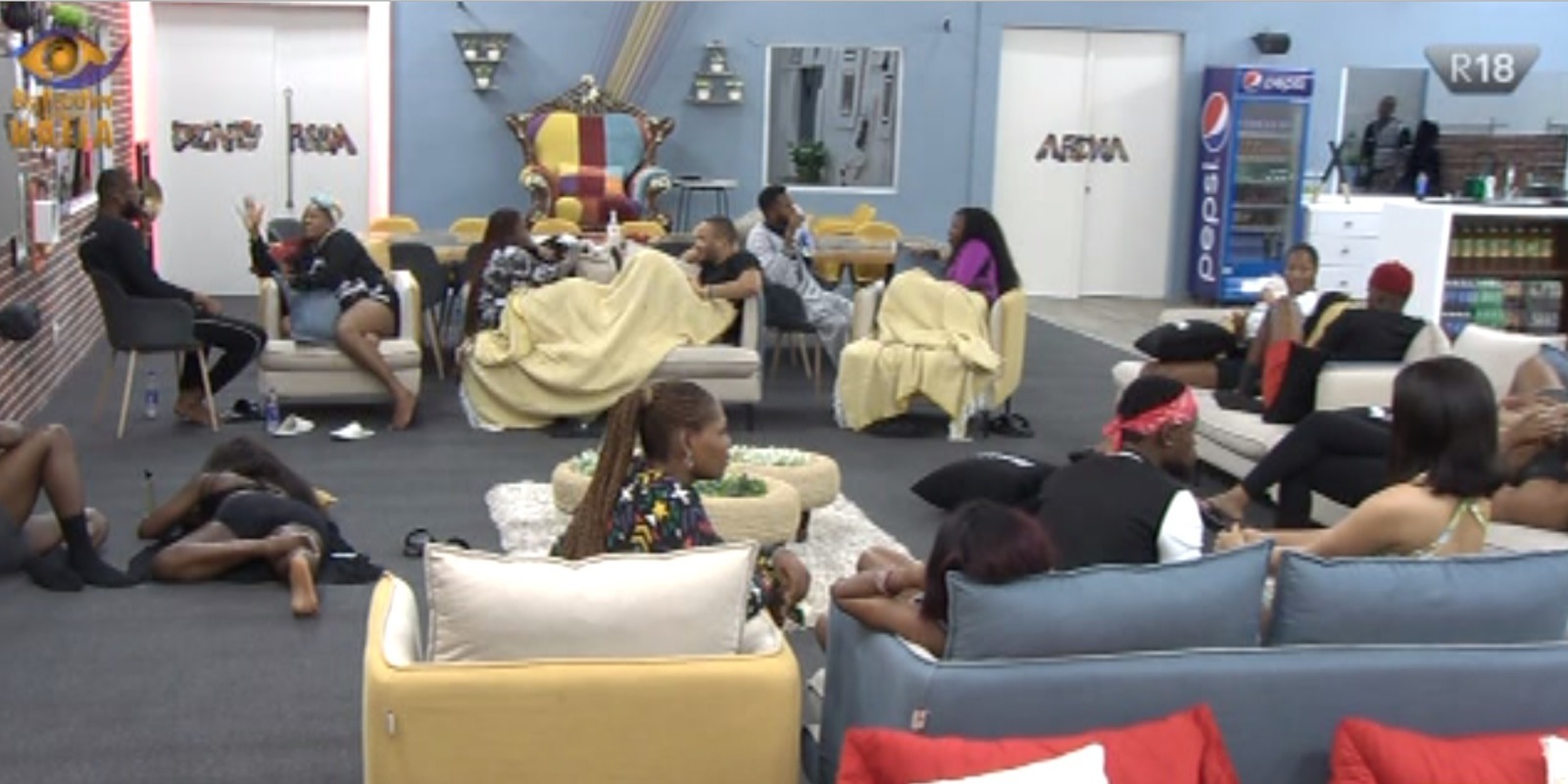 In preparation for the task on Thursday, Housemates paired up and shared their stories. This exercise was good for them but even better for us because we finally got a clearer understanding of what shaped them in their past, and what they desire for their future. Here is what we learned:
Erica and Kiddwaya's Past
When it comes to being opposites, they don't come anymore different than Erica and Kiddwaya. Erica left home at 19 years of age and never looked back, while Kiddwaya feels taking your time to establish yourself is fine too.
Prince and Vee's Relationships
When it comes to relationships, Vee and Prince are definitely on two different paths. Prince had a love affair that lasted 2 years, while Vee hasn't given her heart to anyone for longer than six months.
Laycon the Musician
While chewing the fat, Eric learned that Laycon is a musician who, during the premiere of season five, used his own song as the soundtrack for his light filled entrance. He also has a deep love for Nina Simone. Laycon learned that if money was no object, Eric would buy a basketball team.
Kaisha's Disbeliefs
Even though the Housemates were sharing truths, Kaisha found it hard to believe that Trikytee is 35 years-old. Kaisha asked him repeatedly, and each time she believed him less.  His youthful looks certainly had her fooled.
Nengi's Sad Past
Nengi also let us into some of the struggles she has faced, after losing both of her parents. She wished that she had the superpower of time travel so that she could see her parents just one last time. Wathoni in return told Nengi that the reason she decided to enter Biggie's House, was so that she could let the world know she exists. "The world needs to know that this girl exists," shared Wathoni.
Brighto's Multilingual Skills
While chatting to Lucy, Brighto let it be known that he is multilingual and is able to speak Ibo, Hausa, and Yoruba.
Praise Engagement and Child
While touching base with Vee, Praise said that he is engaged and has a child with his partner of four years. His fiance permitted him to "be bad when you have to be bad", and that revelation brought a smile to Vee's face.
Ozo's Mindset
While chatting to chatting to Lucy, Ozo mentioned the importance of keeping a positive mind. This realization came to him after he lost his dream job as a Sports Administrator at the UEFA had to move back to Nigeria.
Housemates shared quite a lot about themselves, so much so that we cannot possibly detail everything here. It is enough to say that this session gave us a lot of insight about them.
First Diary Room Session
Big Brother Naija Housemates were called in for their first diary room session with Biggie, giving us a closer look into each of their plans for the next ten weeks.
Biggie's diary sessions have revealed much about the Housemates. For one, living in isolation before Big Brother started, because of the Coronavirus, weighed heavily on some of the Housemates.
Nengi's First Diary Session
Head of House Nengi told Biggie that she used the time spent in the hotel room to improve her relationship with God, reading her Bible quite extensively.
Nengi said she is in the House to win it all. "Coming here, I want to prove a lot of people wrong and to prove to myself I can do this. It was a confidence booster to come to this House," she said.
Wathoni First Diary Session
Wathoni found that she couldn't wait for room service and housekeeping to knock on the door just so she could hear their voices. She sees herself bonding with Trickytee because he makes her laugh.
Erica's First Diary Session
Erica picked Neo as someone she may just ally with despite having some good conversations with "cool" Eric. She also liked Tolanibanj's approach, being a "no nonsense kind of girl". But most of all, she picked up on Laycon's philosophical approach, who is "making her see the world differently". "Laycon is like Aristotle" she said.
Erica's biggest takeout from life in the House so far has to be the idea that she will be a better person at the end of Big Brother Naija Lockdown. "Once I leave the house, I will be a much better person because I will have a higher tolerance."
Day 1 Highlight
The Housemates Cools off in Jacuzzi and Bond with one Another
After going through their first Lockdown Head of House game, the Housemates eased off with jacuzzi moments and meaningful conversations.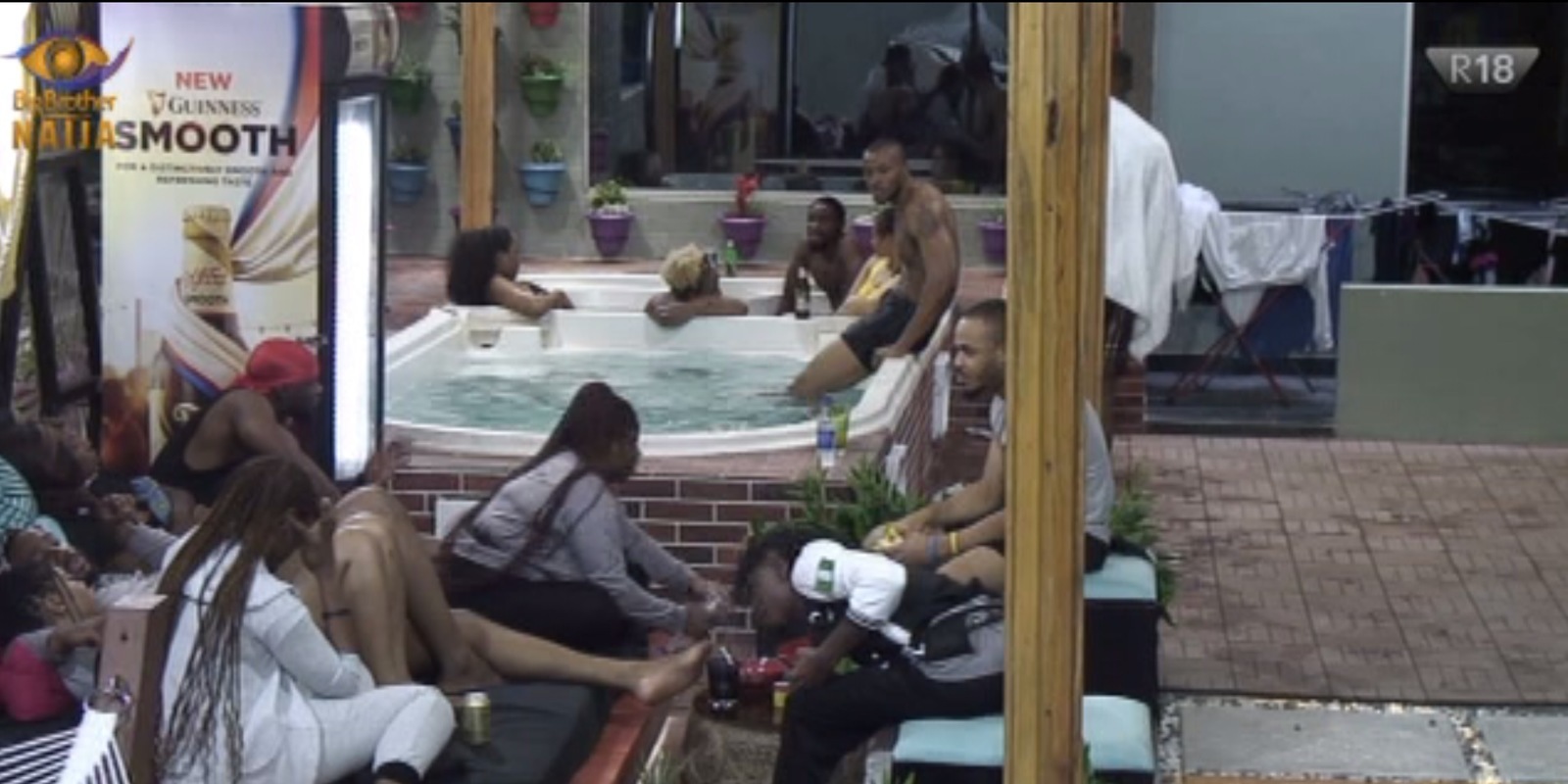 In the spirit of getting to know one another this week, the Lockdown gang spent the night bonding and reminiscing all evening about old songs. Erica got most of the attention as she burst some moves and twerks while this was going on. More exciting scenes will be seen during the Saturday Night Party will be with the Lockdown Housemates.
Lucy and Laycon Face off
For reasons known to her, Lucy took it upon herself to analyze the Housemates that have been too quiet in the House. It wasn't until Laycon schooled her on how wrong it was for her to judge Kaisha before she finally let go of the matter.
Praise and Ka3na
Praise was lamenting to whoever cared to listen about how Ka3na was trying to eat her cake and have it. According to him, the pair were having a cuddling session when Ka3na suddenly stood up saying, "I'm coming, let me go and have meaningful conversations."
Getting to Know Each Other
In preparation for their Thursday "Get to know me" game with Biggie, the Housemates took turns in the Garden trying to learn basic facts about each other. Questions on their individual native names, favorite food and so on filled the air as they dug deeper into the theme of the week.
Ka3na's Marriage and Her Beautiful Daughter
While this was going on, it seemed Brighto had a project to write on Ka3na as he went deeper with his own questions. Well thankfully, we got to know that Ka3na has been married before and she has a beautiful baby girl.
Head of House for Week 1
The Big Brother Naija reality started off with the housemates competing for the head of house (HOH) position. Anyone who wins the Head of House challenge will have the privilege to occupy the BBNaija lounge for the next 1 week, and will also choose a deputy head of house to occupy the lounge with. The head of house winner will also be immune from nomination for one week.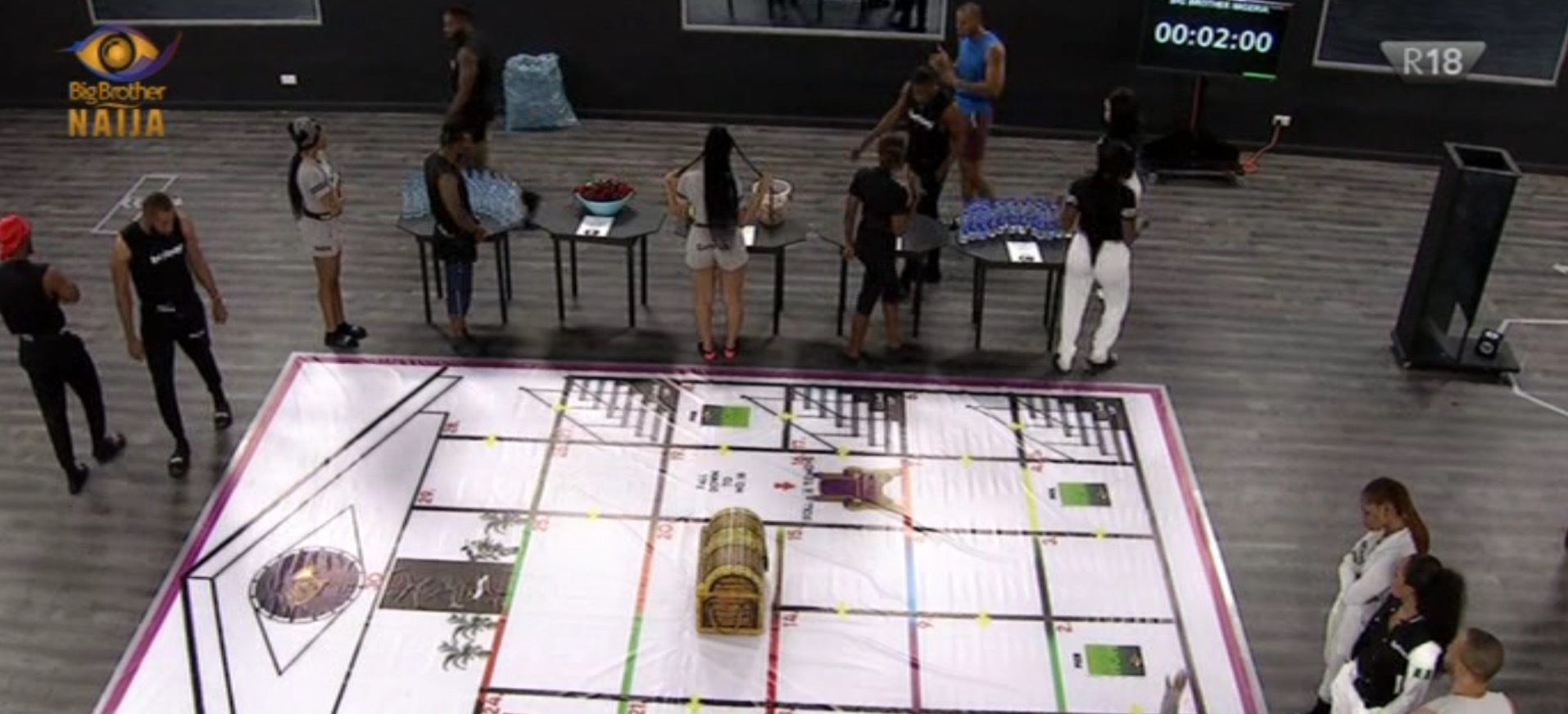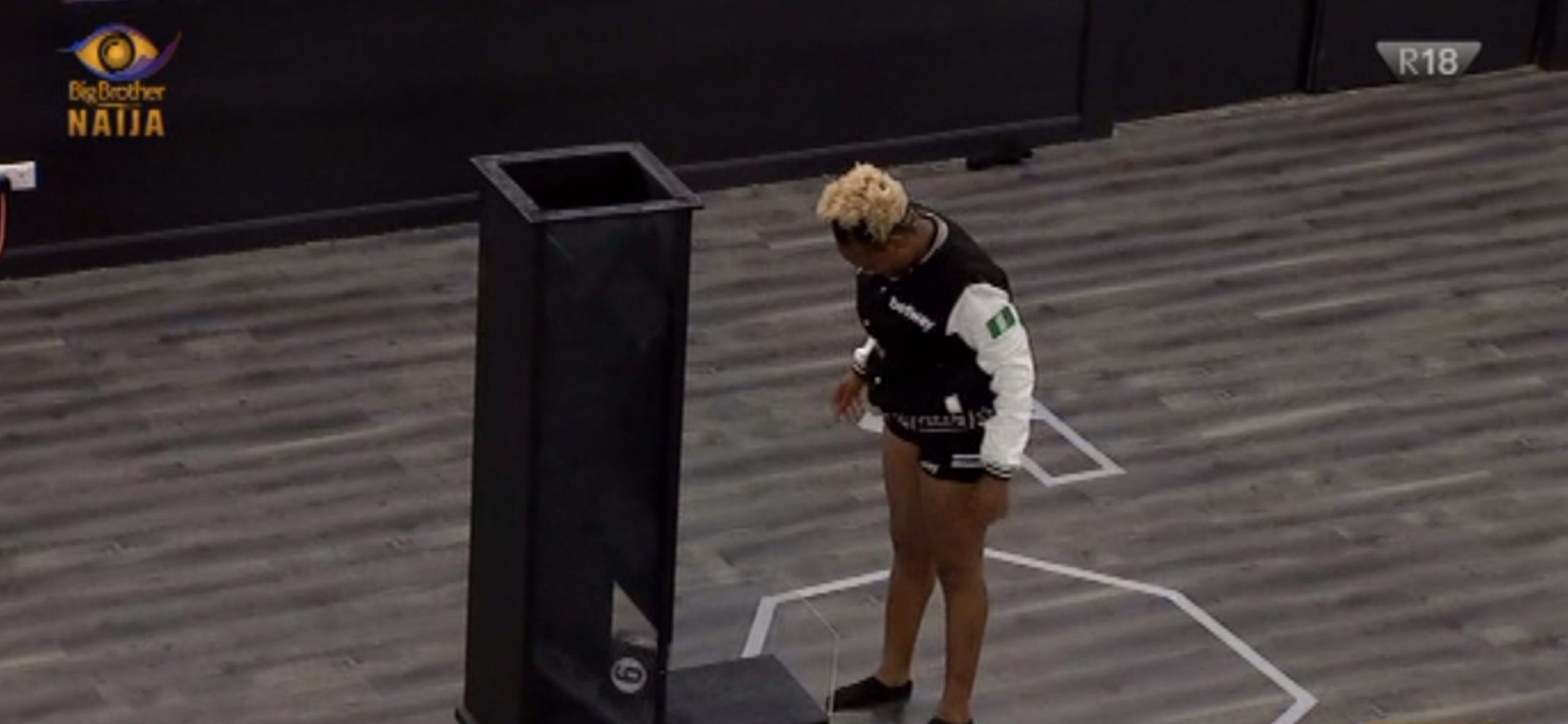 The challenge started with Big Brother introducing the game to the housemates.
The Betway Nigeria Head of House game is definitely not as easy as you thought. Seems luck wasn't on the side of Ozo, Lucy, Lilo and Laycon as they performed poorly.
Throughout their stay in the House, this Head of House Game shall not change, so Biggie advised the Housemates to take a moment and walk around, examine the Game and all the items available without touching anything.
In the center of the Arena, was a mat with 30 boxes between the start point and the Head of House point.
The aim of the game was for them to move on the steps and arrive at the Head of House point within an allocated time frame. The number of steps taken was decided by a dice roll. So, of course, this was a game of luck.
Starting with Trikytee and ending with Tolanibaj in a series of dice rolling and steps in the first round, only Nengi and Neo were close or should we say lucky enough to take part in a second round of Head of House game.
Determined to bag the first Lockdown Head of House win, the two Housemates took turns in playing the game with a countdown clock of one minute to guide them.
However, there was a tie between Nengi and Neo for several rounds of the game. Neo finally gave up as he lost the game to Nengi. Big Brother Declared Nengi as the Head of House.
As one of the requirement of the head of house winner to pick a deputy, Big Brother asked Nengi to pick her deputy and she picked Wathoni to occupy the lounge with her for the one week.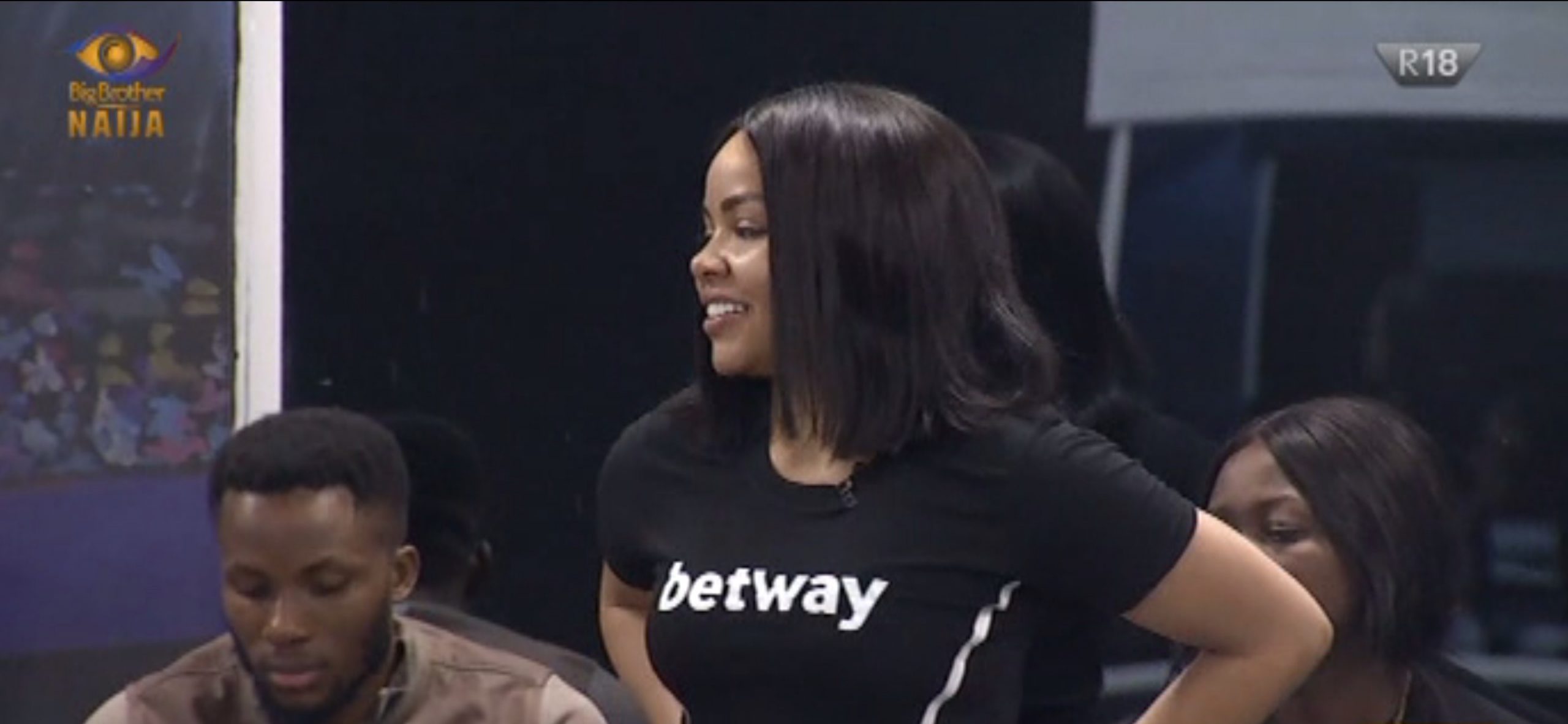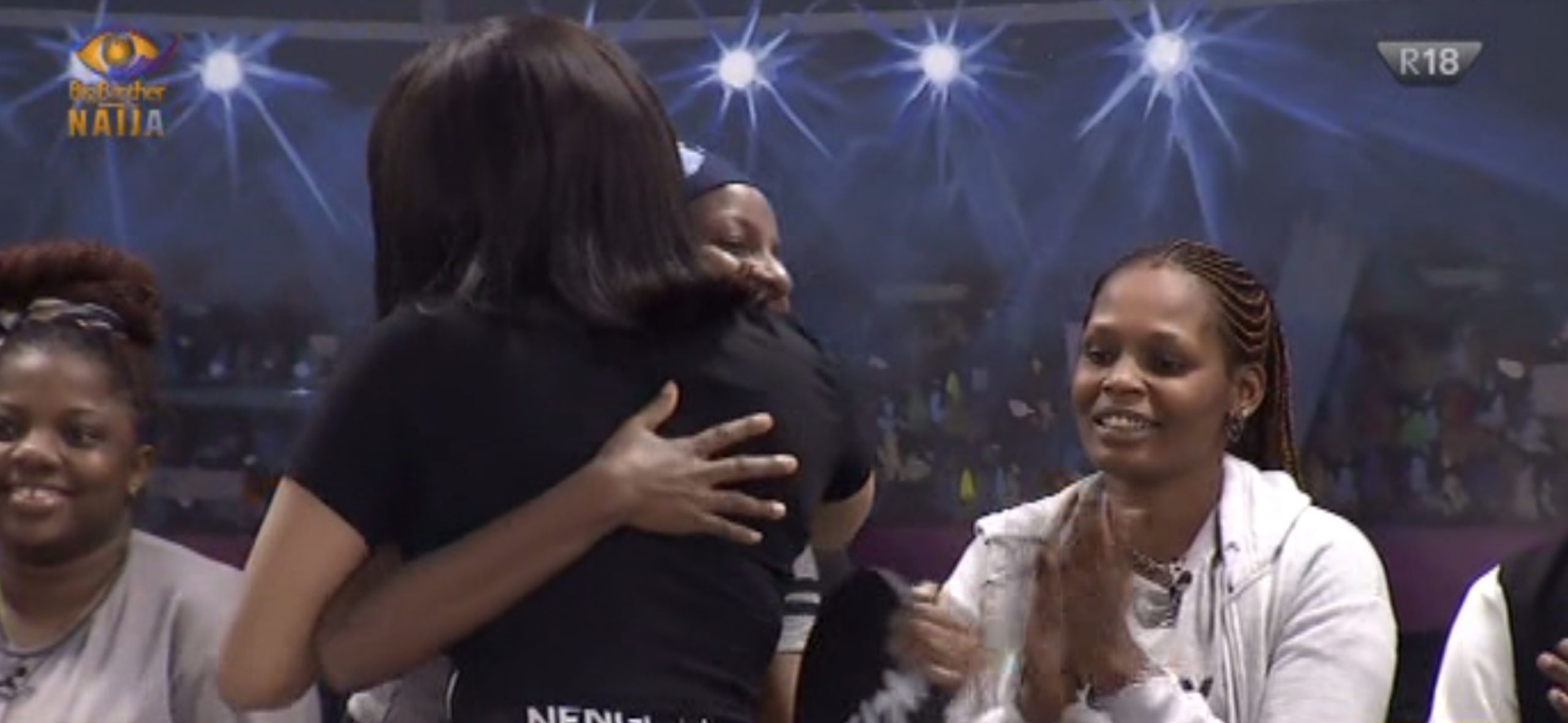 Say hello to the first #BBNaija Lockdown Head of House, #BBNengi and the Deputy HoH, #BBWathoni #BBLiveBlog https://t.co/6xntJoI4n6 pic.twitter.com/r43aDHMEiZ

— Big Brother Naija (@BBNaija) July 20, 2020
I've never seen a booty girl without sense! Thank you Nengi for making us proud #AssFc #BBNaija #bbnaija2020 pic.twitter.com/sqSfdafdvb

— OBIANUJUAKU (@HRH_Ujuaku) July 20, 2020
NENGI WON THE (HOH) CHALLENGE…… CONGRATULATIONS TO HER…..
•
WHERE ARE THE #NENGI LOVER'S GATHER LET'S FOLLOW EACH OTHER#laycon #jacuzzi #bbnlockdown #fearwomen #havesense #lagos #NDDC #COVID19 #bbnaija2020 #bbnaija pic.twitter.com/BYLAipQcRN

— BigBrother Naija (@emalexxconcept) July 20, 2020
Friendship have started
Nengi is definitely copying Mercy

Diane x Lambo kinda thingy 😂#BBNaija pic.twitter.com/kjSReqKsLc

— flourish 👅 (@truth_icon1) July 20, 2020
Morning Workout
The morning of day 1 of the Big Brother Naija Lockdown got sweaty as Neo, Ka3na and Praise bossed the workout session.
We got a glimpse into who might be the bosses and the followers of the Big Brother Naija Lockdown workouts. At first, Housemates sat on the sidelines, tentatively deciding what to do while watching Neo and Ka3na bust out their dance moves in front of the mirror. It's safe to say, they can burn the floor.
But after the Housemates warmed up, Praise took over the group session, coaching the ladies and giving sage advice. His efforts didn't escape the glares of the other men in the group.
Meanwhile, Dorathy got BBNaija fans wagging their tongues for her workout.
DORATHY is fully breasted 🤗🤗🤗🤗🤪🤪 #BBNAIJA AG BABY pic.twitter.com/uMsrUXoFib

— OMA ONU (@sure_man1400) July 20, 2020
Post-workout, Erica and Neo got to know each other a little better. Erica shared her aspirations as a Housemates saying she just wants to get to the end and get the money. Neo then revealed he's a Cancerian, to which Erica replied: "Usually Cancerians are quiet and emotional. But you're talkative."
BBNaija Season 5 Opening day
The Big Brother Naija (BBNaija) season 5 started on 19th July, 2020 with the introduction of 20 new housemate which will be featured in the show. The housemates are;
Brighto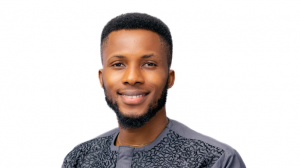 Dorathy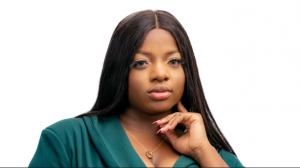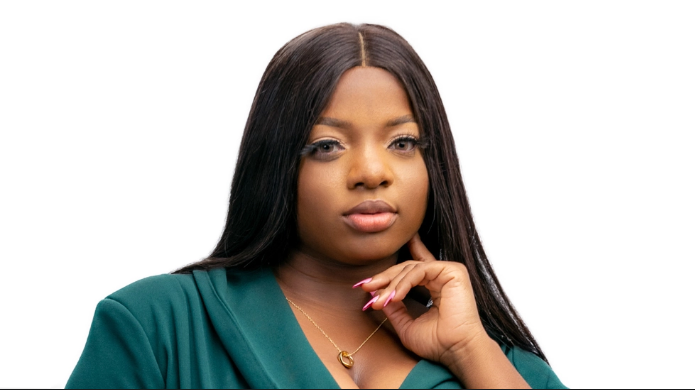 Eric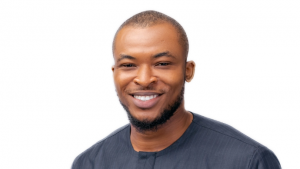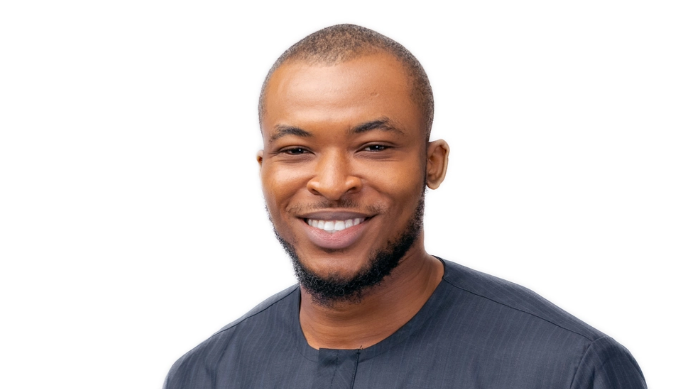 Erica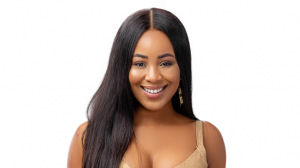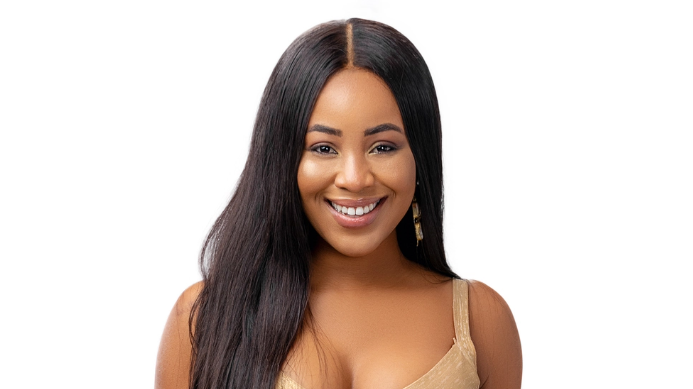 Ka3na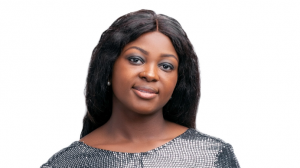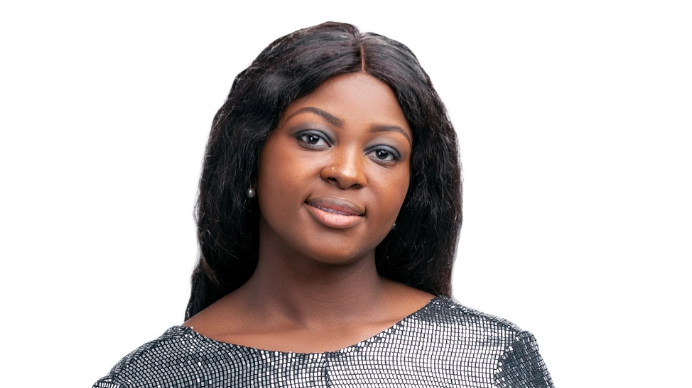 Kaisha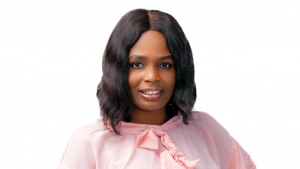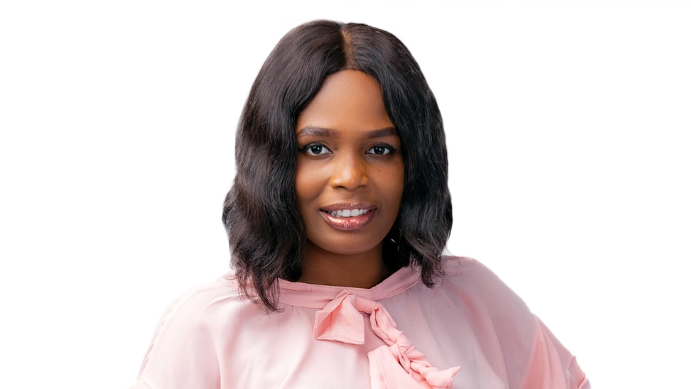 Kiddwaya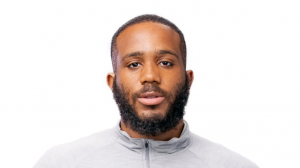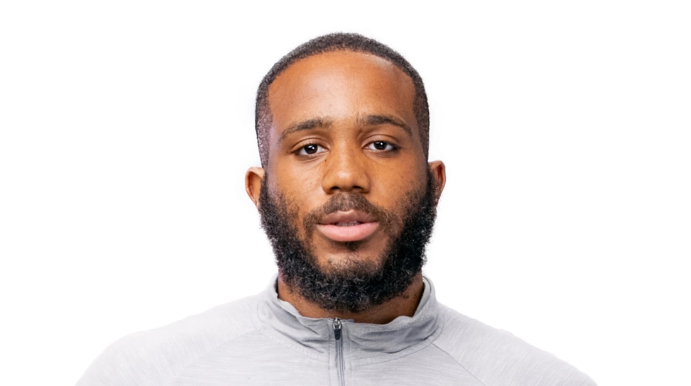 Laycon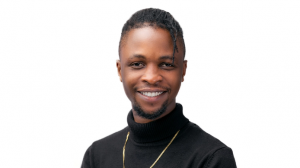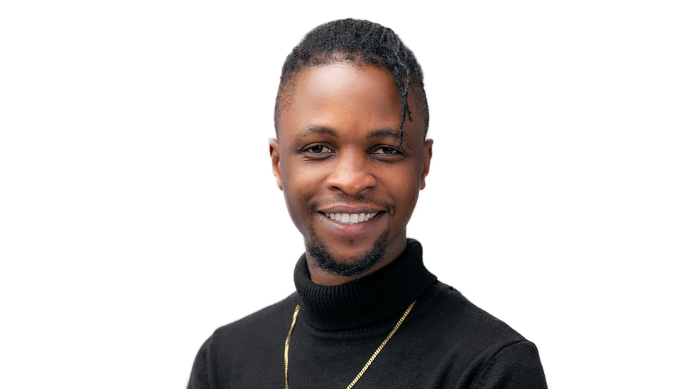 Lilo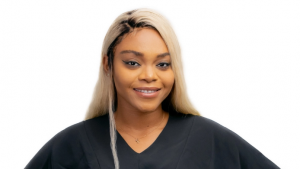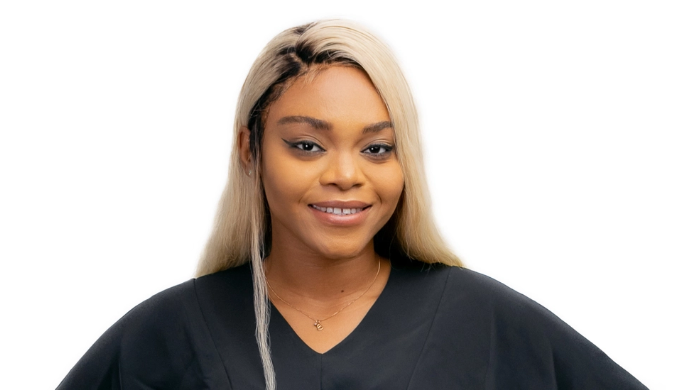 Lucy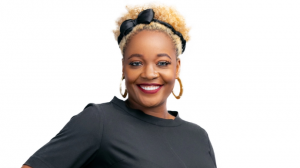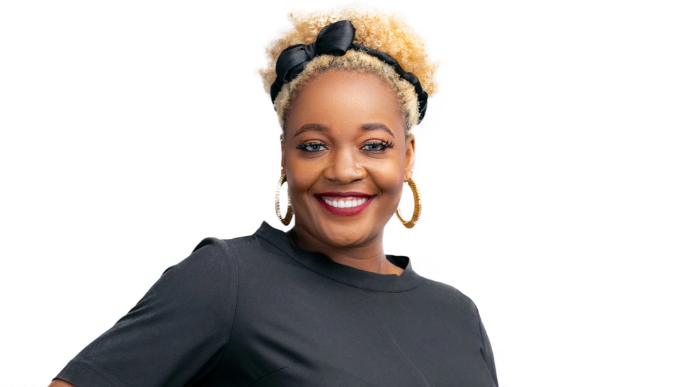 Nengi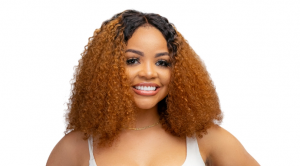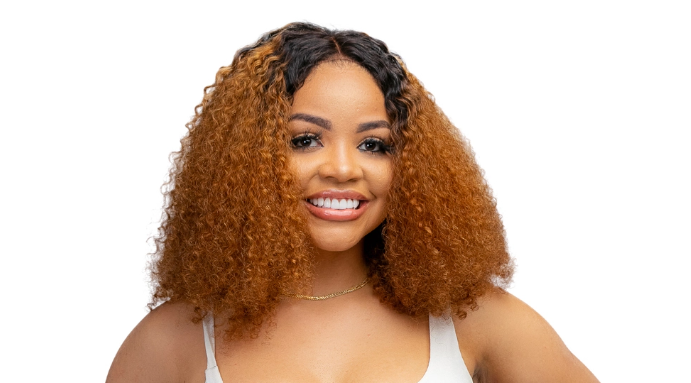 Neo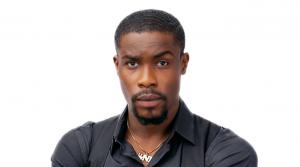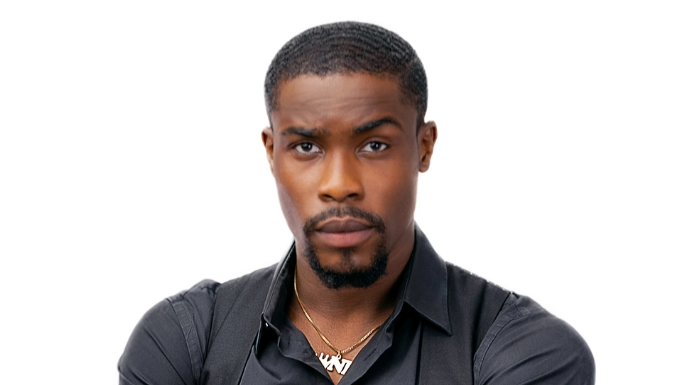 Ozo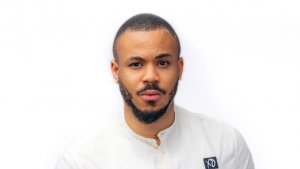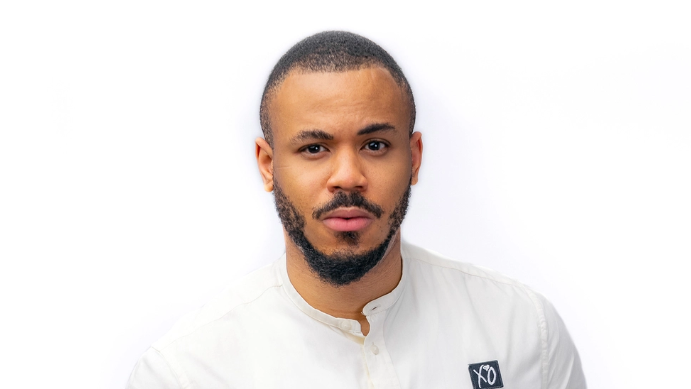 Praise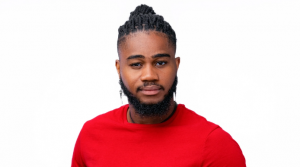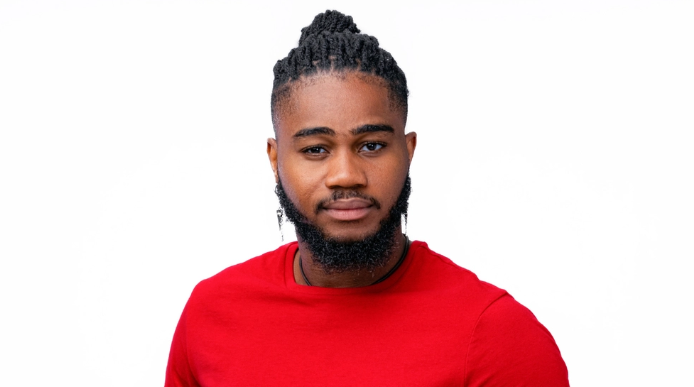 Prince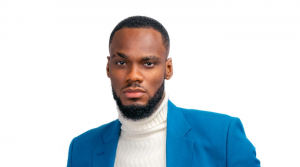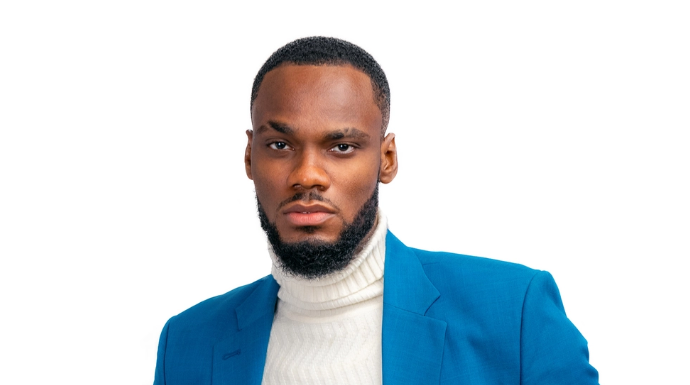 Tochi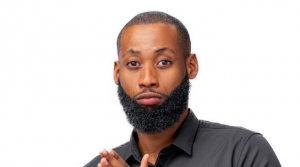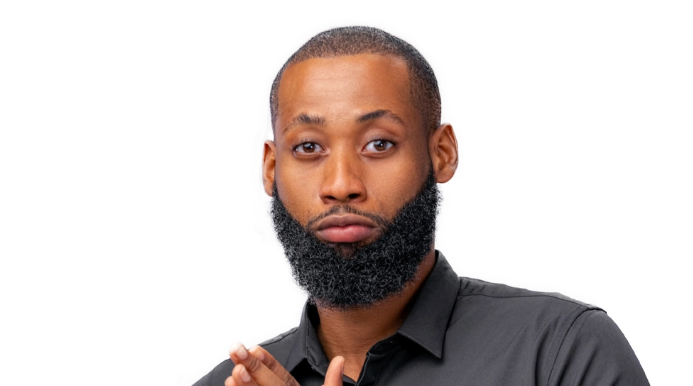 Tolanibaj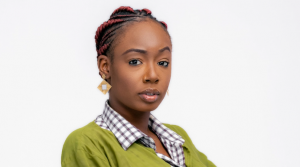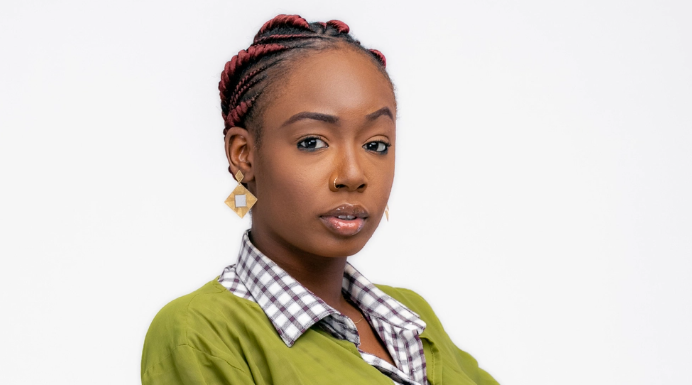 Trikytee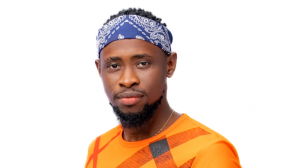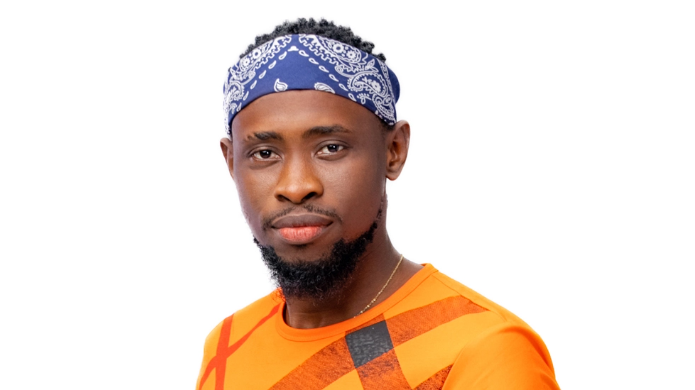 Vee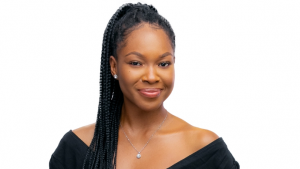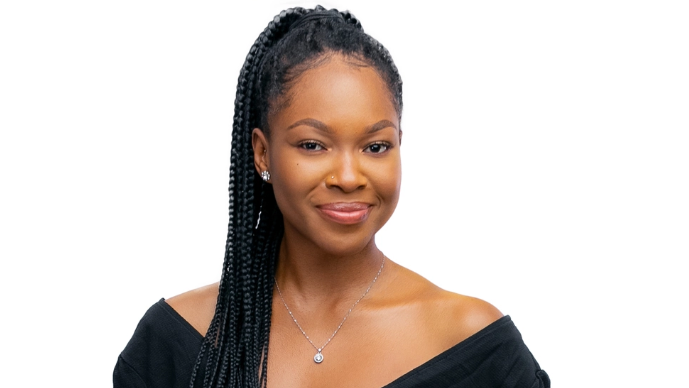 Wathoni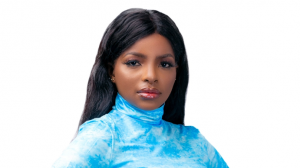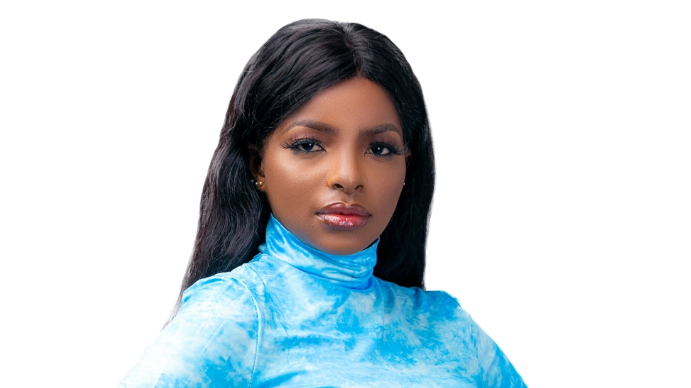 The housemates shared some moments of fun and celebration together at the dining room while also getting to know themselves better.
The Big Brother Naija (BBNaija) season 5 reality show for this year will commence on 19th July, 2020. An online audition was held between 21st May to 30th May, 2020. Selected applicants were invited for the phase 2 of the audition where an online interview was held on zoom platform. Successful applicants were then invited to undergo COVID-19 test and isolate for 14 days before they were invited into the show to become the Big Brother housemates for 2020.
As part of directives by the Nigeria Centre for Disease Control (NCDC) for all organization to comply with the COVID-19 prevention policies, the organisers have made changes to prevent and control infection during the show. In this regard, there will be changes to how the show will be held this year. Some of the changes are;
All potential housemates must isolate and undergo COVID-19 test before they will participate in the show.
There will not longer be audience during the Sunday live eviction show.
Housemates will be restricted from having close contact with outside personnel.
All artist that will be invited to the Big Brother house during the Saturday night party will be required to self-isolate for 14-days prior to their visit to the house.
With all this measure in place, this year's show promises to be exciting and full of suspense. In this regard, I will be giving you daily updates of happening in the Big Brother House. Do well to subscribe to our updates for free and also bookmark this page.
Big Brother Naija Season 5

19th July, 2020

Watch out…
What vibes should we expect in BBNaija Season 5
Everyone knows Naija's got the vibe. The big question is, what vibes should we be expecting in the new Season of Big Brother Naija?
After a feisty Pepper Dem Season and a revealing Reunion Show, all is set for the new Season and as usual, expectations are high. One thing that stands out from Season to Season is the vibe each Housemate gives off.
This Season, we once again look forward to a new batch of Housemates as we anticipate the vibes they will be bringing to the House. It might be a bit of pressure for the Housemates to live up to our expectations, but this is Naija and Naija's got the vibe, so this should be soft work for the new Housemates.
Going by previous BBNaija Seasons, here's a look at some of the vibes we hope the new Housemates are going to bring.
Hotkek vibes
Right as they make their way to the Stage, we expect them to start giving off that pure elegance and sophisticated vibe. We want to scream "Aaah!" as they walk out to Odunsi's 'Wicked, Sexy' playing in the back. The Hotkek vibes don't stop on Stage, we expect them to take that vibe into the House and show us what they are really working with. We want to see them pull up to the Saturday Night Parties in mean outfits that make the trends list. Shout out to Mercy – baby girl slayed effortlessly back to back. We need that energy this season.
Show us that Area vibes
There is something about being down to earth and in touch with the streets' that connects Housemates with the viewers. A few of the fans favourite had this home-grown vibe that made them quite amusing and easily relatable. Housemates like Efe and Omashola gave off that street vibe and this endeared them to the viewers. They repped their 'Area' and were proud to show the entire continent how it's done where they are from.
Lovers Rock vibes
"You are the lovers rock
The rock that I cling to…"
Now you know we cannot have a House without romantic vibes. How would we watch Housemates build ships, take them apart and put them back together again? How would we create fun ship names like Merike and Dialo; pledge allegiance to them and root for their success? Yea… there is no way we are not having that Lovers Rock Vibes this Season.
Crybaby vibes
The cry-babies of the House. They are either crying for love or crying for losing out in a Challenge. Do not get us wrong, it's always good to cry and let it all out, but after back to back crying sessions, it's only fair we give them this title. We can't wait to see the tears drop and tell them "pele, my dear" and also make memes out of it. What?! Don't act like you won't use the meme too. We see you.
Owambe vibes
No thanks to the pandemic, it feels like eons ago since we last experienced the feel-good and exciting vibes of Owambe parties. The loud music blaring from the speaker, getting into a dance-off with friends and dropping the meanest Zanku steps. Don't even get us started about the food and drinks. We miss all the good times and now more than ever, we will be expecting the Housemates to bring in that Owambe vibe to the House. Since we can't attend Owambes yet, we will channel it through them especially during the Saturday Night Party. Just like the See Gobbe, Double Wahala, and Pepper Dem Gang brought the roof down with their Owambe vibes, we expect the new Housemates to give us nothing less and party like rockstars.
On code vibes
They say real gees move in silence, but even in silence, they give off a loud vibe. No matter how much these Housemates try to keep it on the low and on a need to know basis, their vibe draws us to them, and even other Housemates find themselves gravitating towards them. Their greatest appeal must be the mystery they shroud themselves in especially when it comes to their strategy in the House. They swear they have no game plan, but that's the usual line of most On Code master strategists. On the flip side, they are usually the voices of reason in the House and if we do get all the vibes we are hoping for this Season all in one place, we will be needing a voice of reason when there's an eventual clash of vibes.
Fierce vibes
After all the fierce confrontations we have witnessed in previous Seasons, now would be a good time to confess that these fights and arguments might be our guilty pleasure. This is a craving we plan to satisfy this new Season. We are looking forward to that Housemate with the Sasha Fierce vibes ready for 'gbas gbos'; never backing down and won't hesitate to set off the heat. We are not looking for "a 'preacher of love' because everyone cannot be preaching love…" Over the years, we have been entertained with some of the most exciting confrontations and quarrels. We remember episodes where Cee-C took on fellow Housemates with such fierceness and we need more of that vibe.
Cruise vibe
So important is this vibe in the House that some of the Pepper Dem Housemates gladly called themselves Cruisetopia. And true to their name, most of the Housemates who belonged to this team were some of the most flexible, playful, friendly, and mischievous members of the Pepper Dem Gang. Life in the House was nothing but a cruise for them and maybe that's why Tasks was a breeze for them. To them, it was not just a vibe; it was a lifestyle! They were playful, friendly, and also mischievous. What's a Big Brother Naija House without a merry band of playful Housemates? No idea! We don't plan on finding out this Season.
Brainy vibes
For every Pinky, there has to be a Brain, otherwise taking over the world or the House, in this case, would be a lot harder. This is why we will be expecting some of the Housemates to bring that intelligent and resourceful vibe to the House. Not just for our entertainment, but their own collective good too as their welfare depends on how successful they are during Challenges and Wager Tasks. We need the Jackye of the tech world, Lawyers like Esther and charismatic leaders like Tobi to shoulder these responsibilities. Here's hoping we will have enough Housemates to bring in that creative, resourceful, and logical vibes.
To be honest, this is just our Wishlist. We can't say for certain that we will get them all and that's why we just have to wait until they get into the House. Which vibes are you looking forward to seeing?