Emmanuel Wins Ultimate Veto Power – Picks Liquorose as HOH
Emmanuel, has emerged as the Ultimate Veto Power game, guaranteeing his place in the grand finale which will hold on Sunday October 3, 2021.
Big Brother introduced a new twist to the Head of House game and made the announcement on Monday, the 58th day of the show just when the housemates thought there will be the usual nomination.
Emmanuel, as the Ultimate Veto Holder, can also select the week's Head of House and the Deputy.
He picked Liquorose as Head of House and Cross as Deputy Head. Liquorose was a popular choice. Cross and Liquorose are now in the last week because of their improved position and the immunity they now enjoy.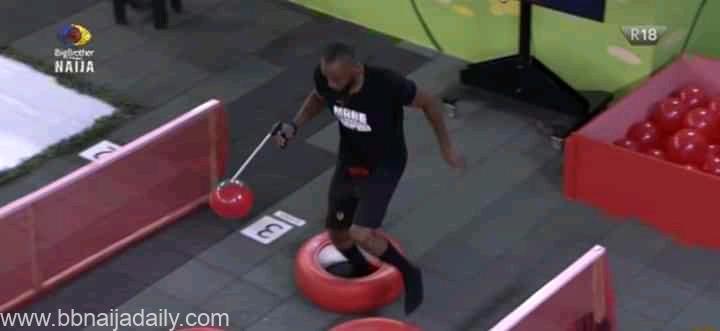 The ultimate Veto Power title was invented before to the game to replace the traditional Head of House games.
Each of the housemates was supposed to collect as many points as possible at the end of the new game. The person with the most points at the end of the game is granted Ultimate Veto Power over the other residents.
Gameplay entailed moving balls and balloons down four lanes, with housemates tasked with getting them from one end to another.
Cross and Emmanuel were tied at the end of the game, so they had to play it again to see who had the final say. Emmanuel won the week's Veto Power duel in the tie breaker game.
As the person with the most power, he enjoys immunity, which allows him to be the first of the five housemates to make it to the show's grand finale.