Erica Wins Week 7 BBNaija Head of House Challenge; Picks Prince as Deputy (August 31)
The head of house challenge for this week started with Biggie giving the rules of the game. Ozo who is the head of House winner last week is not qualified to participate in today's challenge neither will he be nominated as deputy Head of House. Kiddwaya who started serving his punishment for the strike issued by Biggie did not participate in the challenge as his punishment begins from today.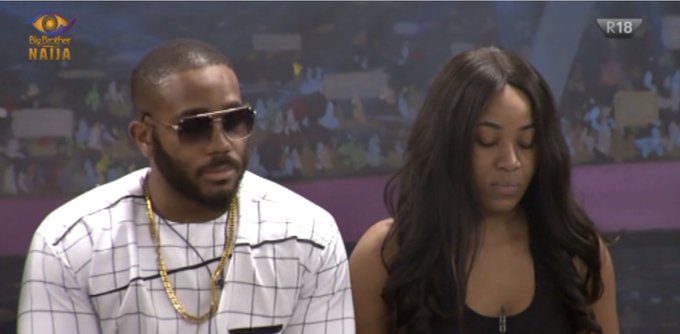 Erica on the other hand has finished serving her punishment for the strike she received from Biggie when she broke the Head of House lounge rules and resumed her participation in the Head of House challenge today.
Housemate were given 2 minutes each to complete the 30 steps challenge. Big Brother upgraded the challenge by adding more obstacles to the game which housemates must overcome to progress through the game. As you may have known, the winner of the challenge will be immune from eviction this week and will be given the privilege to pick a deputy to occupy the head of house lounge. They will also nominate a guest each to visit them in the head of house lounge.
Nengi started challenge but there were too many obstacles on her way that she could not make it past step 10 before she was buzzed out.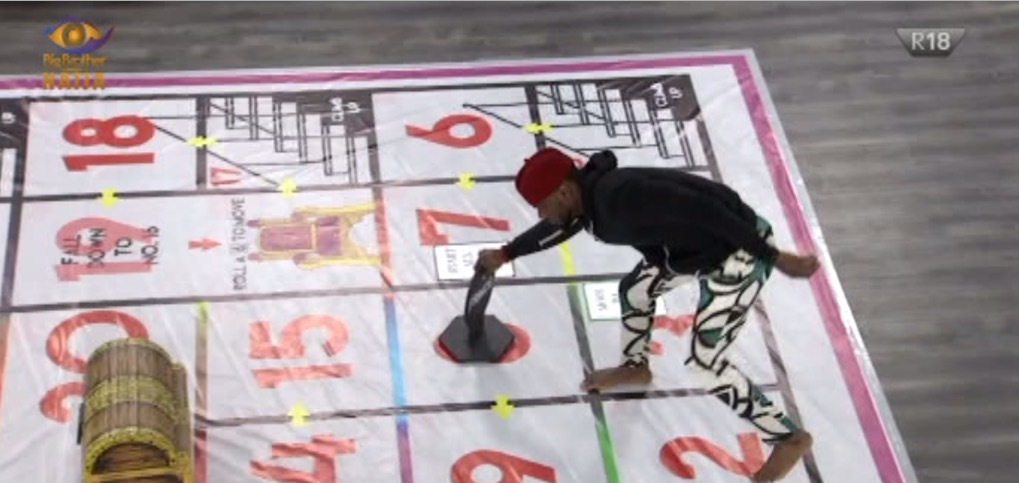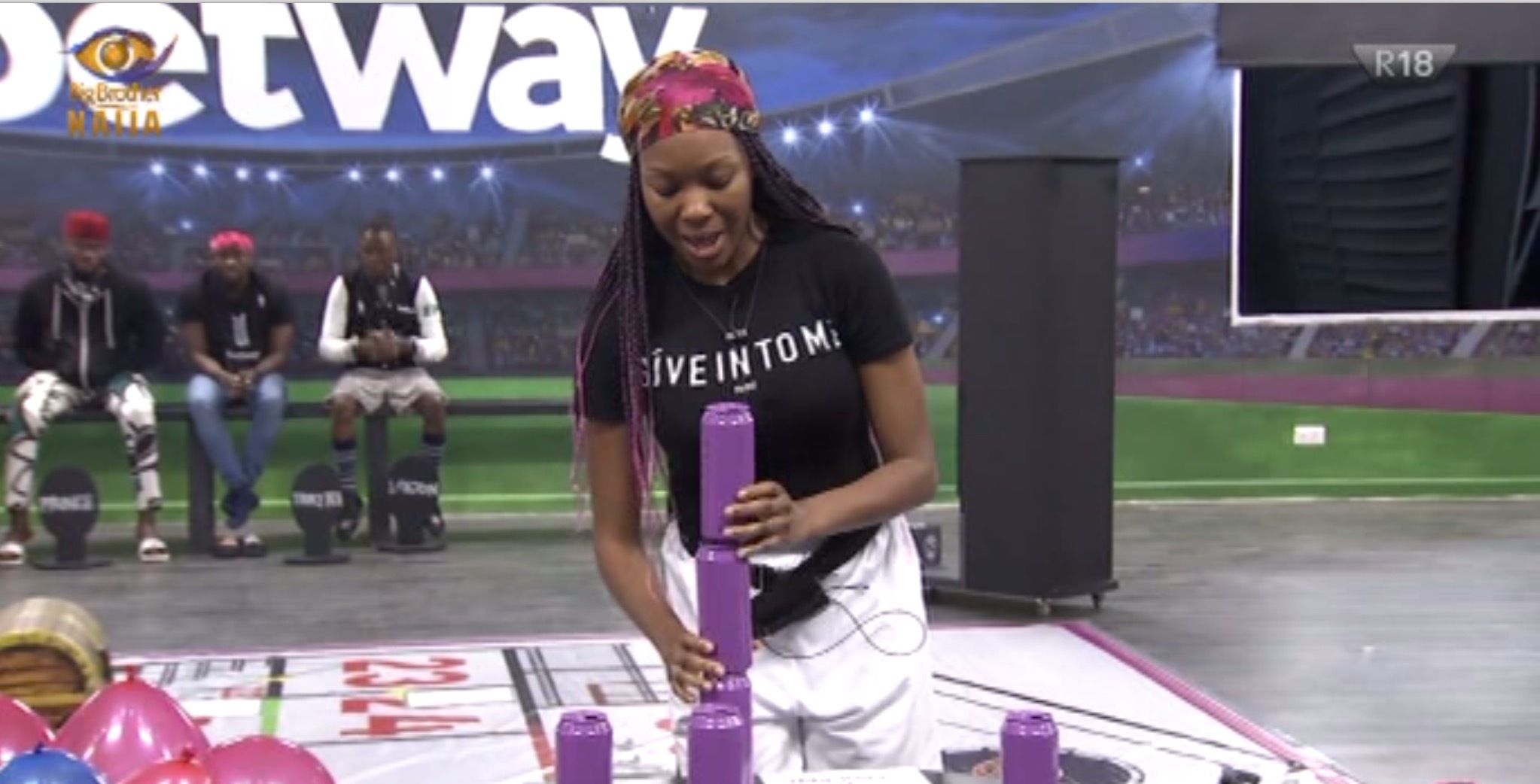 Result
Nengi – Step 7
Neo – Step 9
Trikytee – Step 6
Vee – Step 9
Prince – Step 9
Dorathy – Step 3
Erica – Step 29
Lucy – Steo 19
Laycon – Step 28
Laycon was close to victory but his effort could not earn him one. At the end of the challenge, Erica' s step 29 was good enough to earn her the victory. She emerged winner of this week Head of House challenge and have therefore gained immunity from eviction for the week.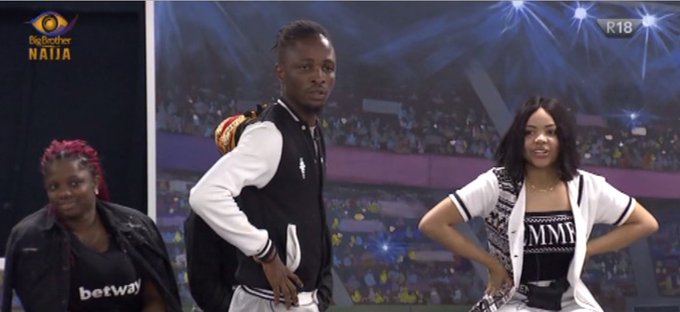 Deputy Head of House
Erica picked Prince as her Deputy Head of House. By virtue of his post, he has gained immunity from eviction and have exclusive access to the Big Brother luxury lounge.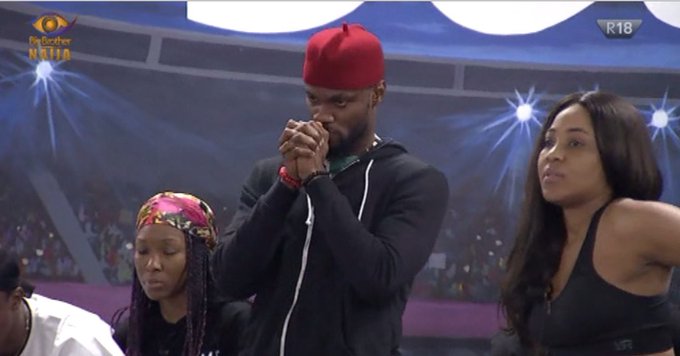 Erica picked Kiddwaya as her head of house guest but Big Brother told her Kidd is banned from enjoying Big Brother lounge. She however picked Trikytee while Prince Picked Dorathy as his guest.
Housemates up for Eviction in Week 7
Each housemate was required to nominate two housemates for possible eviction this week. The housemates were each called into the diary room to name the housemate. Here are the nominations
Lucy – Nengi and Trikytee
Kiddwaya – Lucy and Trikytee
Dorathy – Vee and Laycon
Laycon – Trikytee and Lucy
Nengi – Lucy and Laycon
Trikytee – Lucy and Laycon
Vee – Trikytee and Dorathy
Ozo – Lucy and Kiddwaya
Prince – Nengi and Ozo
Neo – Kiddwaya and Lucy
Erica – Vee and Laycon
Nomination Result (Week 7)
Lucy – 6
Kiddwaya – 2
Dorathy – 1
Laycon – 4
Nengi – 2
Trikytee – 4
Vee – 2
Ozo – 1
Prince – Deputy Head of House
Neo – 0
Erica – Head of House
Housemates Up for Eviction
Lucy
Laycon
Trikytee
Kiddwaya
Nengi
Vee