Whitemoney was named the Shine Ya Eye season winner tonight. It's been an unbelievable Big Brother Naija Shine Ya Eye season, and with 26 Housemates fighting tooth and nail for the 90 million Naira on the line, the winner was finally revealed tonight. This is the grand finale you've been waiting for, and here's what happened tonight.
Whitemoney is the crowned winner
He came into the House excited about making it into the show after many failed attempts – and tonight, he left with the grand prize. 'Mazi' carted away with 90 million Naira and was joined on stage by the excited Housemates.
The lit performances
Starting off the Finale Live Show with a bang, Made Kuti took to the BBNaija stage with an opening performance of his Pan African song 'Free Your Mind'. Also gracing the show tonight was our very own Avala from the Pepper Dem season performing her single, 'No More'. Our Lockdown season winner Laycon brought all the heat on stage with his songs 'Wagwan' and 'Verified'. Lojay and Ajebo Hustlers kept the crowd screaming to their hit songs, 'Monalisa' and 'Pronto'.
Biggie addresses the chosen 6
Big Brother spoke to the Top 6 just before the order of the night and surrounded them with supportive words that made the Housemates scream with pleasure. Angel, the real hot girl, Cross, the life of the party, Emmanuel, the Ultimate VPH and Mr. Africa, Liquorose dancer extraordinaire, Pere Wildcard, the resident General, and Whitemoney, the resident chef and 'Mazi' all received special mention. As he bid them farewell, he remarked, "Housemates, go out there and shine like the stars that you are."
Emmanuel gets Evicted first
Emmanuel became the fifth runner up and as he joined Ebuka on stage, he revealed that he was shocked that he made it this far. When asked about his dalliance with Liquorose and why she told him she wished that she had dropped him in week two, Emmanuel claimed not to have heard.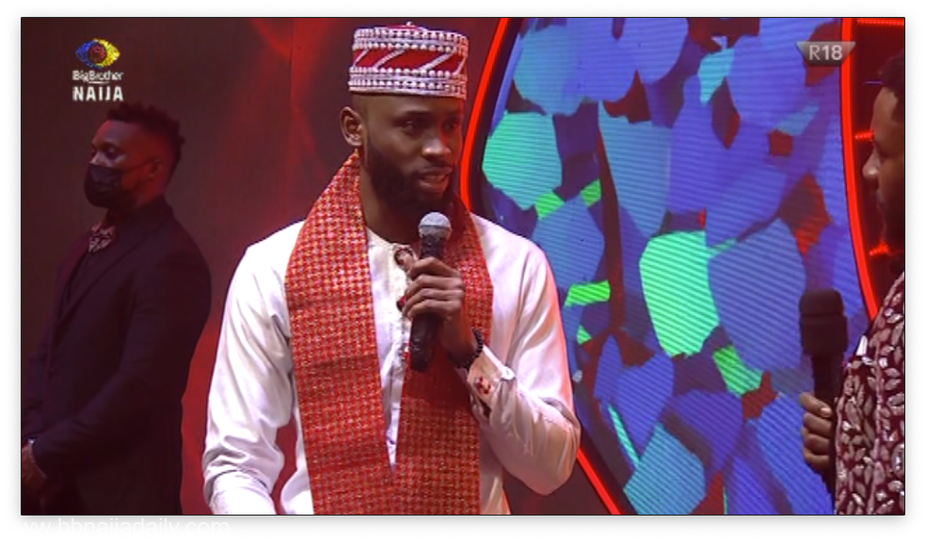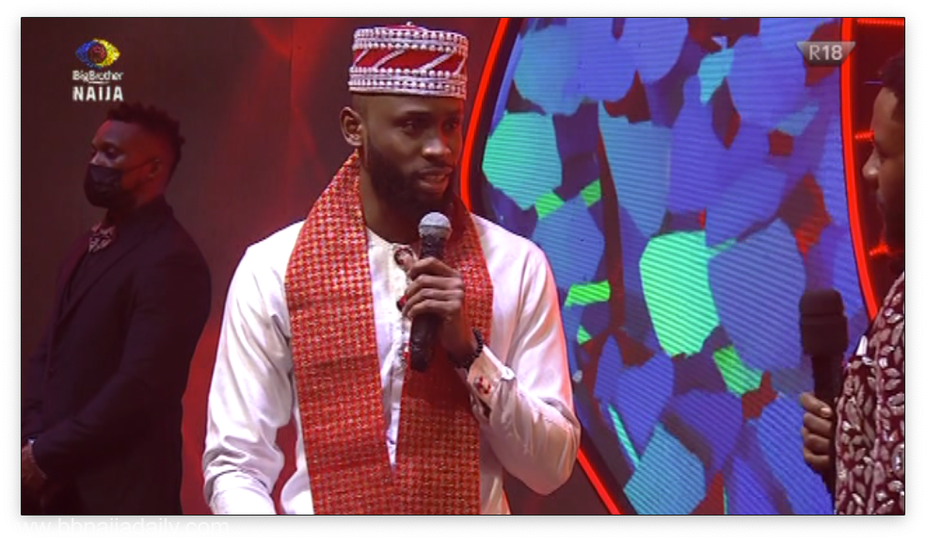 What next for Emmanuel? Modelling, fashion, and he's waiting to conquer the industry. We wish him all the best in his future endeavours.
Angel is the fourth runner up
Angel was the second Housemate to leave the show tonight and when asked why she was feeling excited even after not winning the 90 million, she replied, "I'm still going to be winning, periodt!".
When asked about her situationship with Cross and why they usually had their 'on and of'f moments in the House, she said she likes him a lot, but she was trying not to get too attached. Answering the question of a possible relationship with him outside the House, she laughed and said she'll think about it and doesn't know yet because he's not her only option.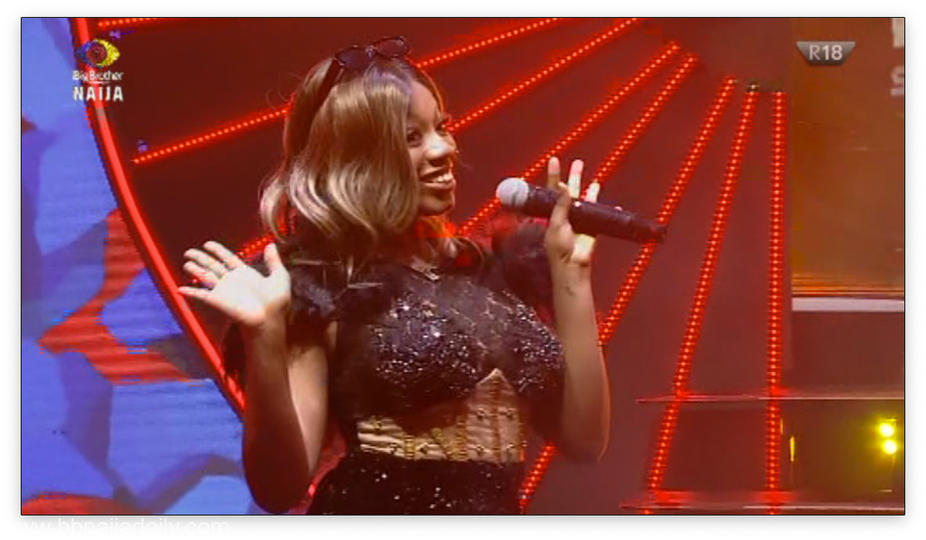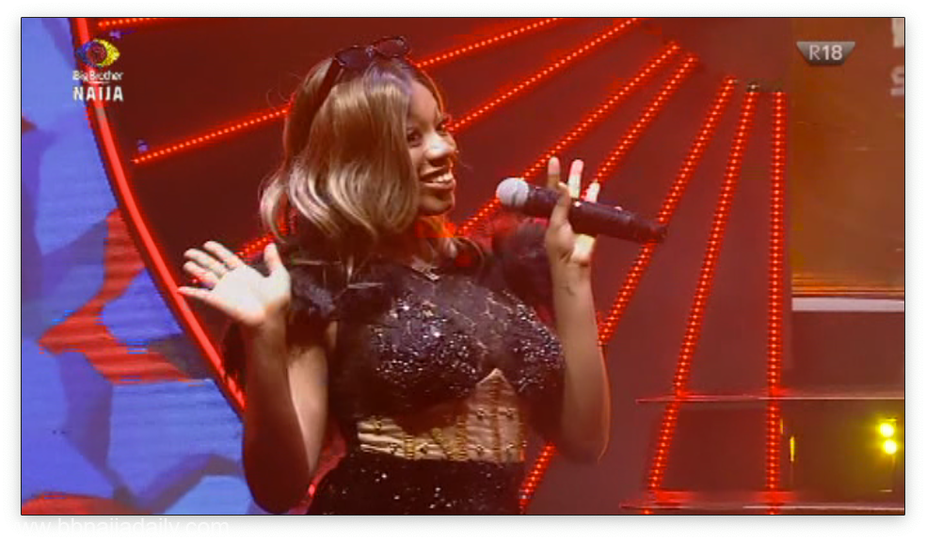 What's next for Angel? Starting her mental health blog, salon and spa, bringing her brother to live with her and starting a real estate business.
Cross leaves next
Cross became the third runner up tonight and revealed to Ebuka that he was feeling good because he wanted to come in second or third this season. "Angel is a darling, she's amazing but I know she still wants to be doing some things, so I'll let her keep doing her thing and I'll keep following. I know she has a man somewhere around though," he said when asked about his relationship with Angel. His favourite times in the House include the moments he walked in, winning the Supa Komando Task and being chosen as the House Deputy which took him straight to the Finale.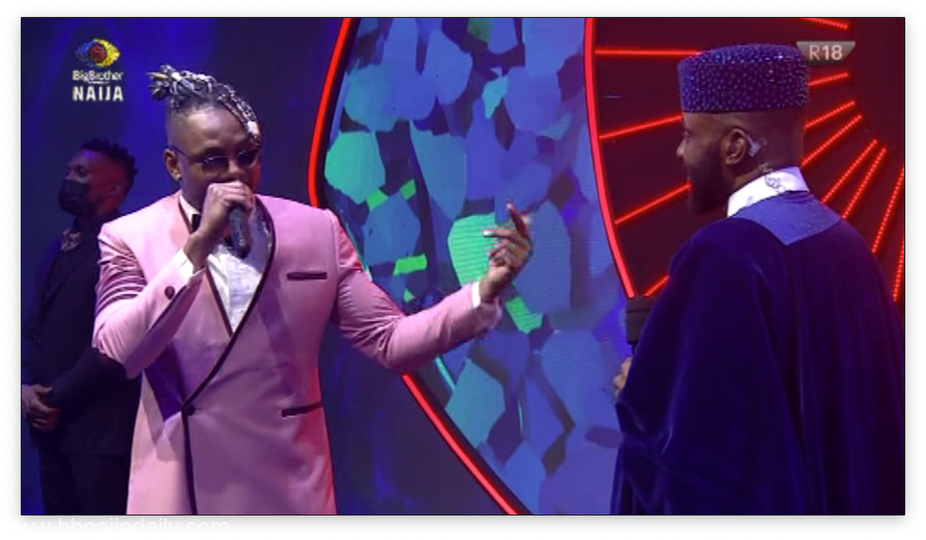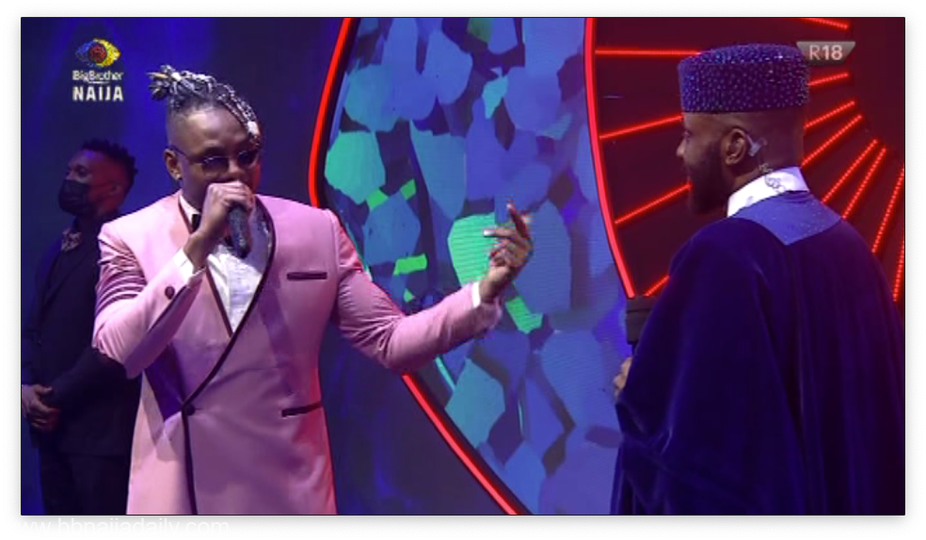 What's next for Cross? Entertainment, business, politics and working on being the best version of himself.
Pere gets Evicted
Being the second runner up of the season, the resident general was asked if he had something to say to Maria on the stage, to which he said, "I love you". He explained that he loves her as a person and loves his girlfriend so much.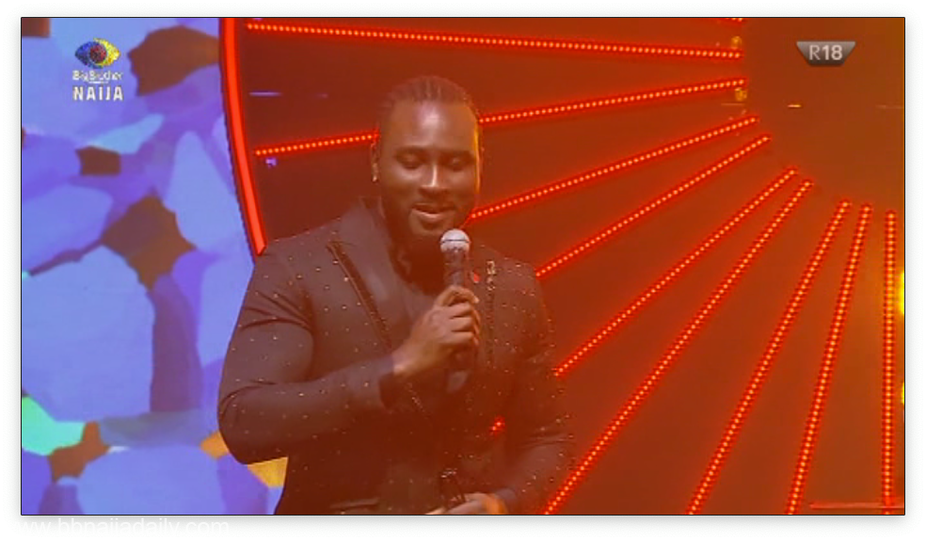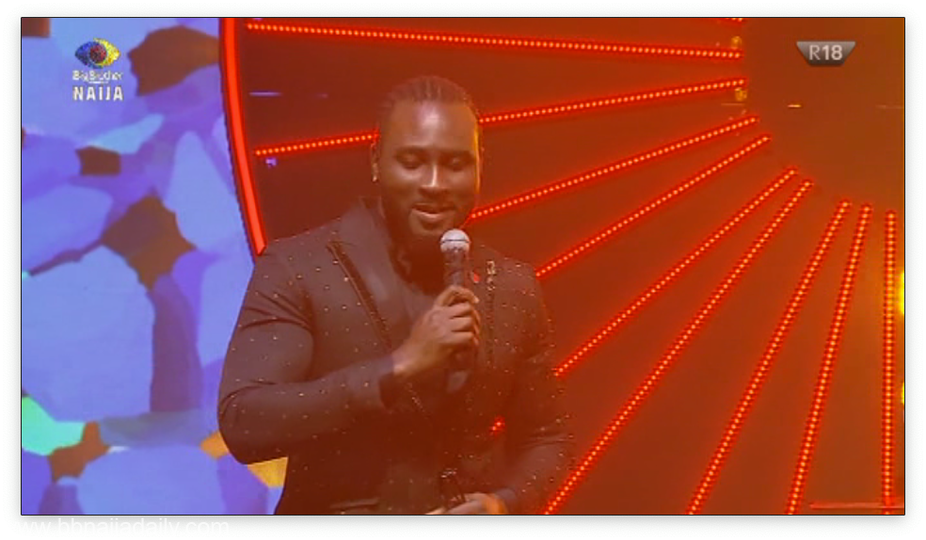 What's next: Nollywood and of course music, "because he doesn't want to let that voice go to waste," he said.
The Winner
Before the final two climbed the stage, Biggie addressed Liquorose and Whitemoney who were sitting nervously in the Lounge and asked that they exit the Shine Ya Eye House immediately. As tension filled the air, Whitemoney said he would like to go into business after the show, while Liquorose said she'll be going into movies, music, business, release her book and of course, dance with her crew.
…And the winner is
WHITEMONEY!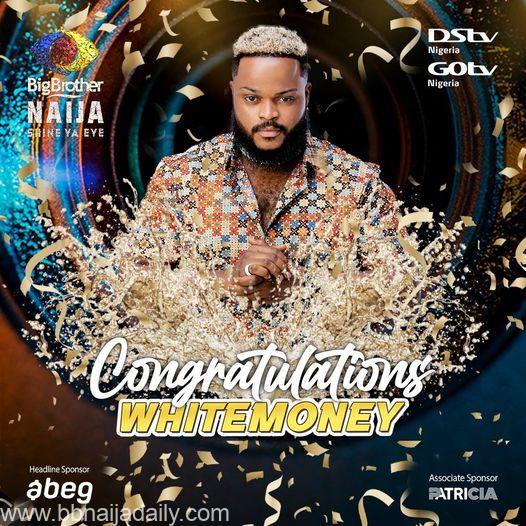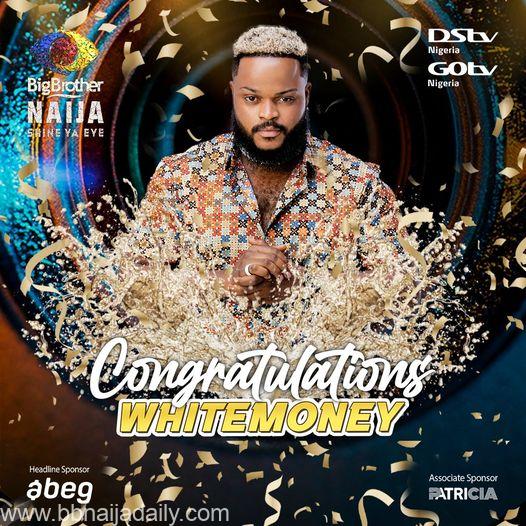 The Live Show wouldn't be complete without a premium honourable mention to the king of fashion himself, Ebuka Obi-Uchendu who gave us back-to-back looks from a suit to a glittering agbada, Mai Atafo sure came through with the Finale outfits. Who else agrees that his outfits need their own Instagram account?
Watch it Here
Congratulations once again to Whitemoney. You came, you saw, you conqured!
BBNaija 2021 Final Vote Result