Housemates Applaud Emmanuel After He Shared His Story of Winning Mr Ideal Nigeria and Mister Africa International
The big brother Shine Ya Eye season 6 housemates have already settled in and formed a strong rapport, getting to know one another.
They agreed to take turns sharing personal information with fellow housemates, and they all appear to have something going on.
Emmanuel, a model, introduced himself and talked about how he got into modeling and what he's accomplished thus far.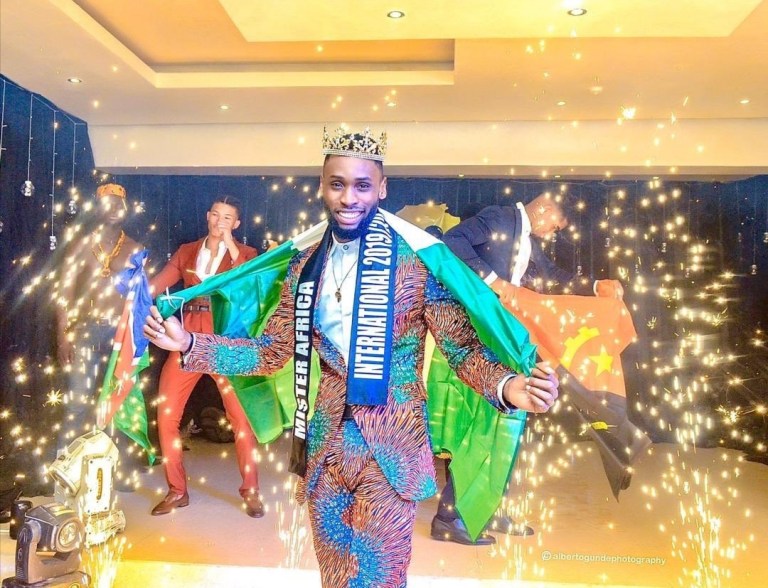 Despite having studied engineering at the University of Port Harcourt, he claims that serving for four years before entering the main field was too long for him and he lacked the patience, so he chose modeling.
He says he ran for Mr. Ideal Nigeria in 2019 and won, earning him an automatic spot as Nigeria's representative at the Mister Africa International competition.
He claimed that he again won out of 24 contenders from 24 countries, and that he is now the reigning Mister Africa International though he was supposed to hand over last year but the event couldn't be held due to Covid-19 restrictions.
His housemates appeared to be happy of his winning streaks and congratulated him on his accomplishments.
Some even knelt in front of him to greet him, but Emmanual was taken aback by their reactions and bolted from his seat before they could go any farther.