How to Vote Jeriton (Meriton & Jerry) in Ultimate Love 2020 Show| Online and SMS Voting
Here is how to vote Jeriton (Meriton and Jerry) as your favourite Couple in the ultimate Love Nigeria show. Meriton is among the 3 new guests added to the ultimate love show in the 2nd week. Meriton connected easily with Sylvia to form couples with the Name Jeriton.
The ultimate love reality show which started on February 9th, 2020 has entered its week 3 where viewers will be allowed to vote their favourite couples to avoid eviction. There are currently 10 couples in the love pad with more couples to be introduced soon. Ultimate love voting will commence on 23rd February, 2020.
How to Vote Jeriton
In this article, I will be showing you how you can register and vote in the ultimate love website so that you can participate in the online voting process. Here is the procedure to register in the ultimate love website.
Step 1: Go to the ultimate love website @ https://africamagic.dstv.com/show/ultimate-love
Step 2: At the top left corner of the website, click on vote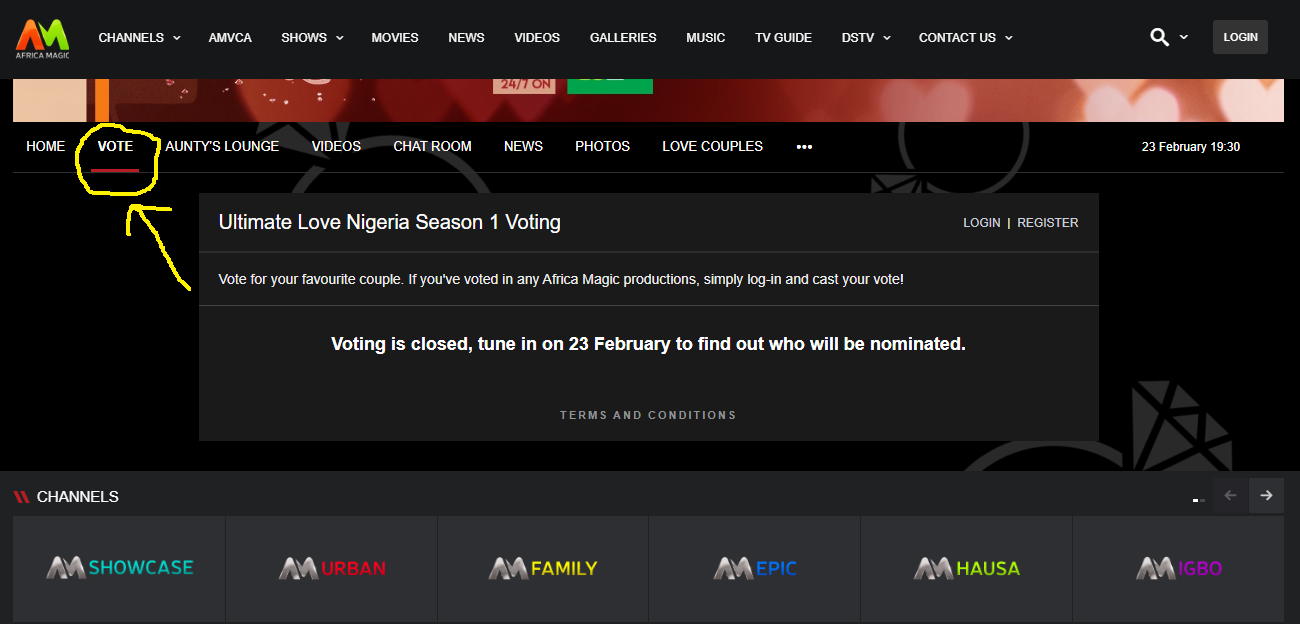 Step 3: Click on register in the Right top corner of the Website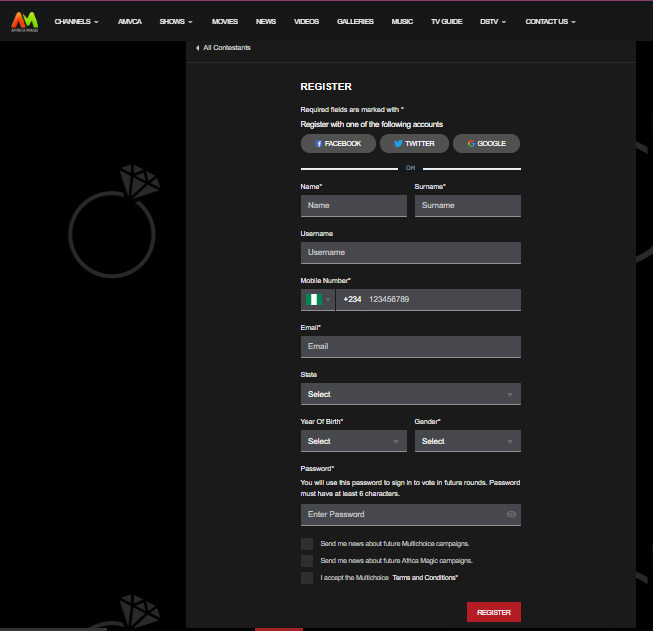 Step 4: Fill in your details and cross check if all details are entered correctly
Step 5: Click on register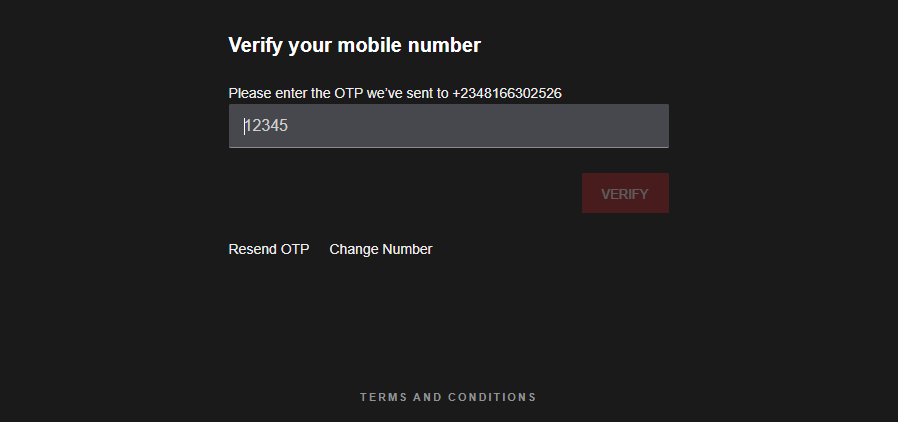 Step 6: Enter the OTP sent to the mobile number you entered while registering
Step 7: Click verify to complete your registration.

After registration, you can then login to vote Jeriton as your favourite couple.
Hope the process is simple? If you encounter any difficulty in registering, please leave a comment in the comment box and we will get back to you and resolve your issues.
Note: Ultimate love voting will commence on 23rd February, 2020.