I don't Like You – Maria Rejects Pere's Advances
Pere is looking for "intentional friendship," but Maria isn't having it. What a rollercoaster ride for the Wildcards. Maria and Pere have had quite a run of activities, from avoiding imminent eviction to obtaining Nomination rights from Biggie. Did they form a bond as a result of these activities? Pere, for one, seemed to believe so, as he expresses his desire for more.
Last night, Pere decided to seize the bull by the horns and walked into Maria's room to inform her about his increasing feelings for her. This was after Liquorose informed him that Maria flushes whenever Pere's name is mentioned. Maria, unfortunately for Pere, was not having it. She told Pere up front that she doesn't like him the way he likes her and that she can't pretend to. She went back to sleep after her candid admission.
Pere then had a chat with Sammie, misinterpreting Maria's remarks as her concern about committing to a relationship with him. Sammie encouraged Pere to put in more effort with chatting to Maria this morning, suggesting she would listen to him later.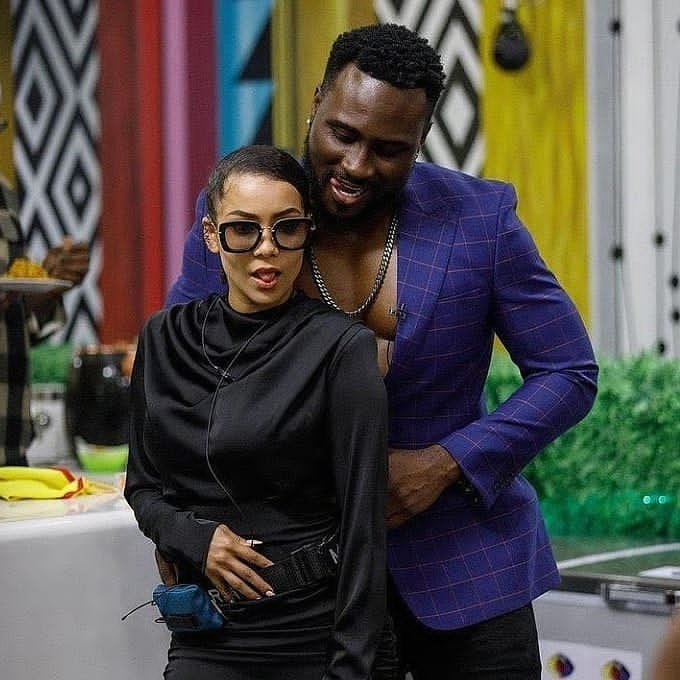 Pere, on the other hand, appears to be comforting himself by claiming that he doesn't want to be in a relationship with anyone in the House. But what he really wants from Maria is what he refers to as "friendship with good intentions." He states he doesn't want a platonic connection with Maria and instead wants to do something more with her outside of the House. Pere went on to tell Sammie that one of the reasons Maria rejected him was because he kissed Beatrice during their truth or dare game.
That may be it, too, according to Beatrice. Beatrice alluded to Maria's irritation with the kiss in a chat with Angel, and she ultimately left the geng and went to her bed. She told Angel, "She really likes him."
Is there anybody else on Maria's radar now that Pere has been cleared out of the way (or has she?). We're not sure, but Emmanuel was ordered to select his crush and offer her a kiss and a lap dance during the 'Truth or Dare' game yesterday. Emmanuel went after Liquorose and then took care of business.
What's the point of all these particulars, you might wonder? It was, after all, Maria's face that was on display during the entire ordeal. The entire time, she appeared nervous and irritated.
Is it possible that she has a crush on Emmanuel or Cross? Or was it because Pere kissed Beatrice that she got irritated? Hmmm!
For the time being, we don't know, but we can't wait to watch all of the upcoming romantic turmoil.