Liquorose had a little more than she could handle at the party and emerged in the House drunk. After pointless banter, she was taken to the bedroom by Emmanuel. In the room, she was spotted sobbing profusely in front of the mirror while Emmanuel consoled her from behind.
Her emotions were likely brought to the forefront thanks to her inebriation. While she wept she spoke about heartbreak and how she often suffered it because she always gave her all despite warnings from her brother. She claimed to be tired of falling in love because every guy she had been in love with took something away from her whenever they left.
Emmanuel tried consoling her by telling her she was strong, but this didn't help as she claimed she was indeed strong physically but no one cares about what's inside.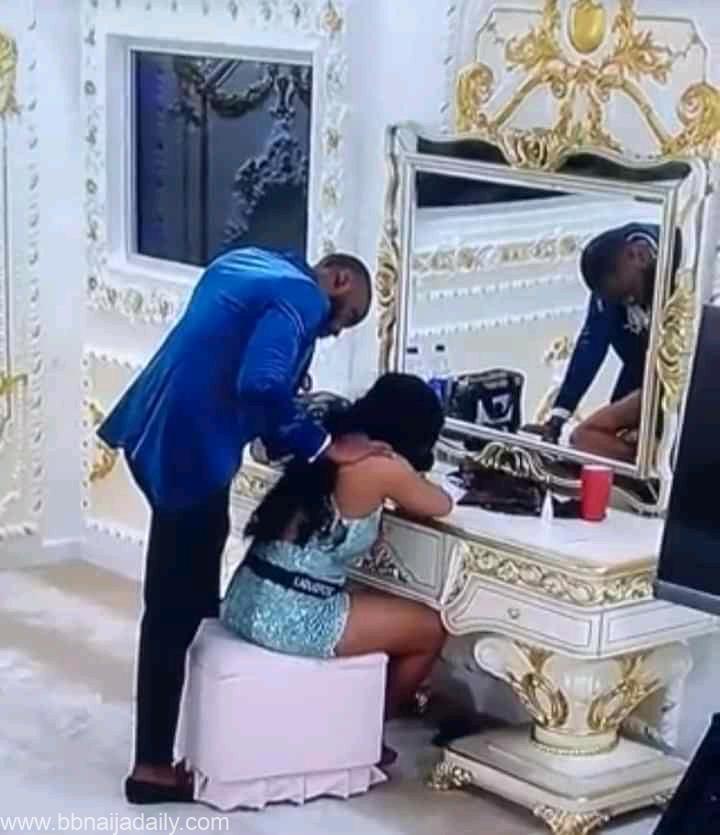 She went to speak about her fear of doing music because people have told her that she couldn't do it. This led to more tears but Emmanuel was there for her through it all. They went on to discuss light-hearted topics like Liquorose's crush list – and then she started to smile and before you know it, the tears were all gone. Emmanuel was able to put her in bed eventually, as she had complained about feeling dizzy earlier.
As expected, there were other sprinkles of drama around the House when the Housemates got back in. Pere tried to speak of what his relationship with Maria would be like outside, but Whitemoney was quick to tell him to forget about it since they were all leaving on Sunday evening and would find out all they needed to know outside the House. He finally settled with not talking about it, but said he doesn't care if anyone tries to implicate him for anything he did in the House.
The drama moved on to another ship that did not take off. Angel was all up in Cross' face after Pere had spoken and made mention of her making love to Cross; a move he flat out refused because he feels she doesn't care about him and is a player. Angel refuted his claims saying she genuinely cared about him and that he was wrong for thinking it was any other way.
Cross however, was not having it as he insisted that Angels was only playing games with him and that she was a master strategist who was very calculated about everything in the House. They dragged the issue for a long time going back and forth. Pere who was close by also interfered in the conversation every now and then. Angel finally decided that Cross would know the truth when they eventually leave the House on Sunday evening.