Jaykech Punished for Breaking a Rule in the Love Pad
Jaykech becomes the first love couples to be punished by Aunty for breaking one of the rules guiding the love guest in the love pad. Aunty has made herself clear on the type of behaviour allowed in the Love Pad, as a result punishment for Nkechi and Presh Talker has been issued.
Ignoring and not following Aunty's rules in the Love Pad is a serious offence and The Love Guests are now going to feel the wrath of going against the instructions.
Not so long ago, Aunty cautioned the Love Guests against doing things that were against her rules, stating that conversations need to be clear and bad behaviour will not be tolerated.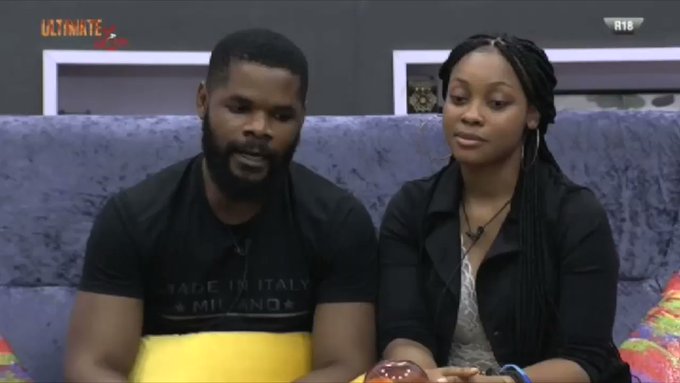 However, Nkechi and Presh Talker seem to have landed themselves in hot soup and they're the first Love Guests to be issued with punishment.
Though Aunty hasn't named the punishment yet, she made herself clear that she has eyes and ears in the Love Pad, therefore no one can go unnoticed.
The offence
The Couple has been found guilty of conversing without their microphones on. Whether it was deliberate or not, Aunty instructed the Love Guest to be mindful and always have their microphones on.
It is up to Aunty now to let the Jaykech what is it that they'll have to do to redeem themselves and hopefully a lesson to others that the rules are still in place and effective.