Kiddwaya Wins BBNaija Head of House Game for Week 5
Before the game began, Big Brother added more privileges to the winner of the game. The winner of today's show will have exclusive access to the Big Brother lounge, will also nominate a deputy and both will be immune to eviction this week.
Lastly, the head of house will have the privilege to invite one guest into the lounge. Big Brother also added special treats to the lounge which the winner of today's show will enjoy. The invited guest will not be allowed to spend the night in the lounge.
Erica who's Head of House reign ends today will not be allowed to participate in today's game and she cannot be nominated as deputy.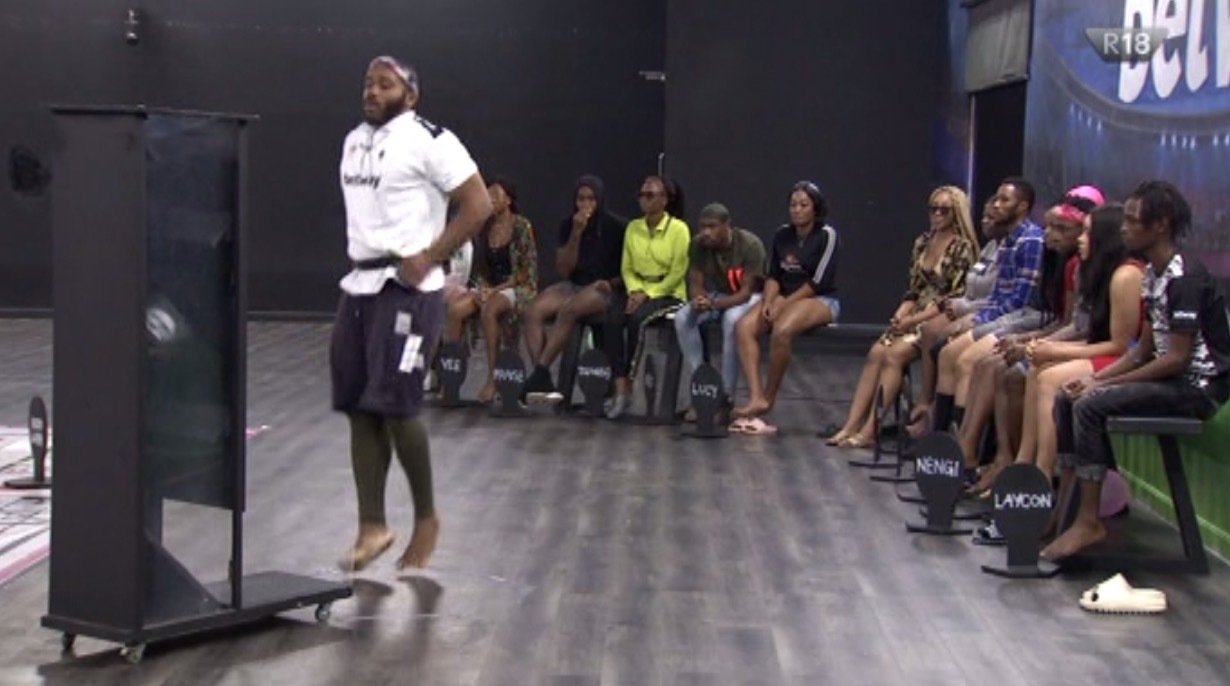 The housemates are required to complete the 30 steps game within 1 minute, 30 sec. Laycon started the game but could not mate it past stage 4. Trikytee, Ozo and Praise got on the wrong step (Step 14) which require them to quit and try again next week.
Here is the result of the game showing housemates and the stages they completed before they ran out of time.
Laycon – 6
Nengi – 12
Trikytee – To try again next week (14)
Wathoni – 1
Ozo – To try again next week (14)
Brighto – 20
Dorathy – 1
Kiddwaya – 25
Lucy – 12
Neo – 12
Tolanibaj – 5
Praise – To try again next week (14)
Vee – 18
Prince – 23
Kiddwaya made it to step 30 which makes him the winner of this week head of house game. Who will he pick as his Deputy Head of House? Recall that Kiddwaya was the Deputy Head of House last week and his reign ended today. With this victory, Kiddwaya is now immune to eviction for straight two weeks. Congratulations to him!
Kiddwaya is required to pick a female Deputy head of house. Being that Erica is no longer eligible to be his Deputy, he will need to pick another female housemate.
Deputy Head of House
Kiddwaya nominated Tolanibaj as his deputy head of house. He nominated Nengi as his second choice while Vee is his third House of House.
Big Brother disclosed that he will be on leave for few days and require the head of house to manage the affairs of then house. Kiddwaya was told to keep the secret from rest of the housemates and if he is able to do so, he will be given a gift.
Guest
Kiddwaya pick Erica as the guest he will want to visit him in the lounge while Tolanibaj picked Prince as her guest.
Housemates up for Eviction for Week 5
Big Brother place the remaining 13 housemates on possible eviction on Sunday. Voting starts Monday at 10PM and ends on Thursday at 10PM
Laycon
Nengi
Erica
Trikytee
Wathoni
Ozo
Brighto
Dorathy
Lucy
Neo
Praise