Laycon, Prince, Neo, Lucy, Vee and Dorathy Wins BBNaija Amatem Task (September 3)
The BB Naija Housemates joined in the global fight against malaria as they presented television commercials.
Teams
Team 1
Team 2
Prince
Laycon
Neo
Lucy
Vee
Dorathy
The commercial which was in the form of drama was judged based on originality, team participation and brand integration.
After preparing for two hours, both teams were called into the Arena where they were given five minutes each to make drama their presentation.
Team One drama had Kiddwaya playing a football star visiting the country and contracting malaria. His fear mixed with paranoia had him thinking he had been infected with COVID-19 while Nengi played an expecting mother with Erica by her side as her sick daughter.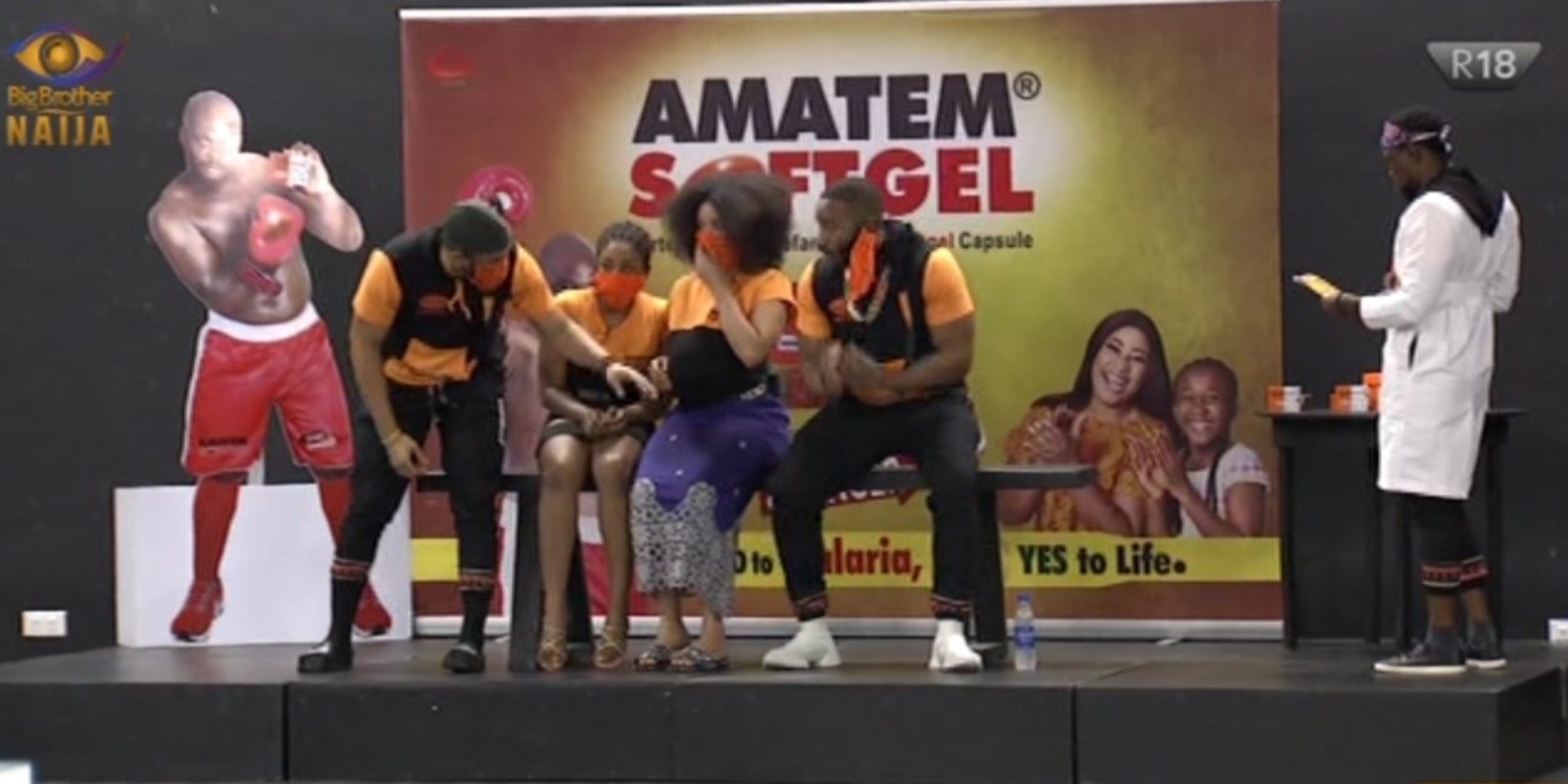 A visit to the doctor played by Trikytee allayed their fears as he recommended Amatem to them as a cure for malaria. He also lectured them on the cause of malaria.
Up next was Team two who had the job of impressing the judges and topping the previous performance by team one. Neo played the tenant who refused to keep his environment tidy and ended up contracting malaria.
Lucy, Laycon and Dorathy played neighbours to Neo and were there to help him when he fell sick. Prince played the Doctor while Vee played the pharmacist.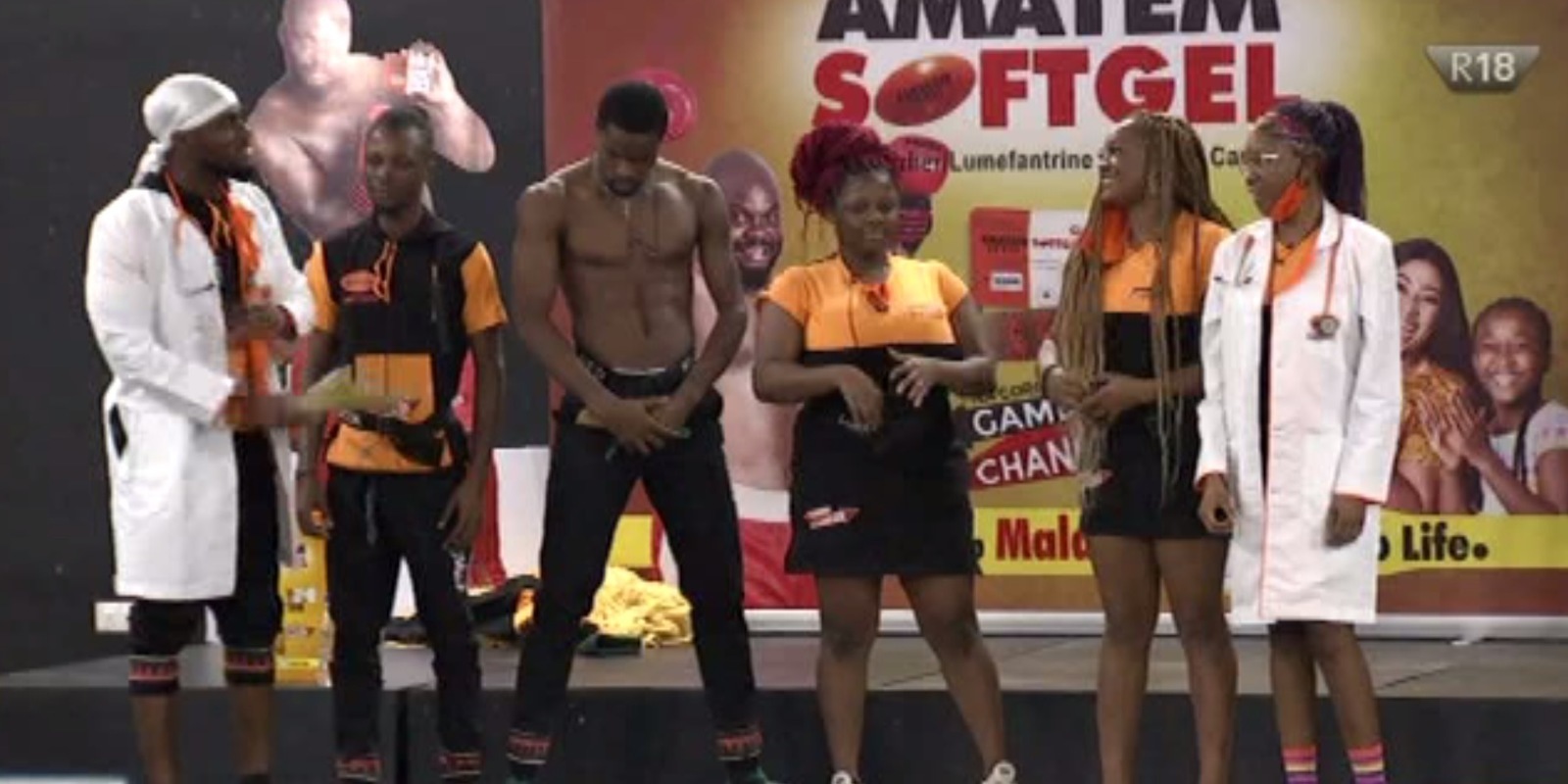 Winner
Team two consisting of Prince, Laycon, Neo, Lucy, Vee and Dorathy have won the Amatem Game Changer Challenge.
Prize
After an impressive performance by both teams, Team one was announced the winner. Not only was Team one awarded 700 thousand Naira as winners, but Team two also got 300 thousand Naira. In addition, each Housemate got a goodie bag from Amatem.
Although the drama presentation started with a heated confrontation, the Housemates pulled their weights and delivered a stellar performance. Hopefully, they can do the same during their Wager Task.