Meet IYKERESA (Iyke and Theresa) Ultimate Love Couples Season 1 2020
Here is a brief update on Ultimate Love couple IYKERESA (Iyke and Theresa) in the love pad. They might be one of the youngest in the Love Pad, but their connection is undeniable. It didn't take much long for them to find one another and they have been tied at the hip ever since. Iykeresa is a perfect combination of beauty and brains and their relationship is beautiful to witness.
Iyke revealed a touching first memory: When he and Theresa first talked, she complemented his hair and offered to braid it and help him maintain it if he ever wanted her to. That first "act of kindness" really resonated with him. She also fit the profile he was looking for perfectly as he likes slim girls with nice voices.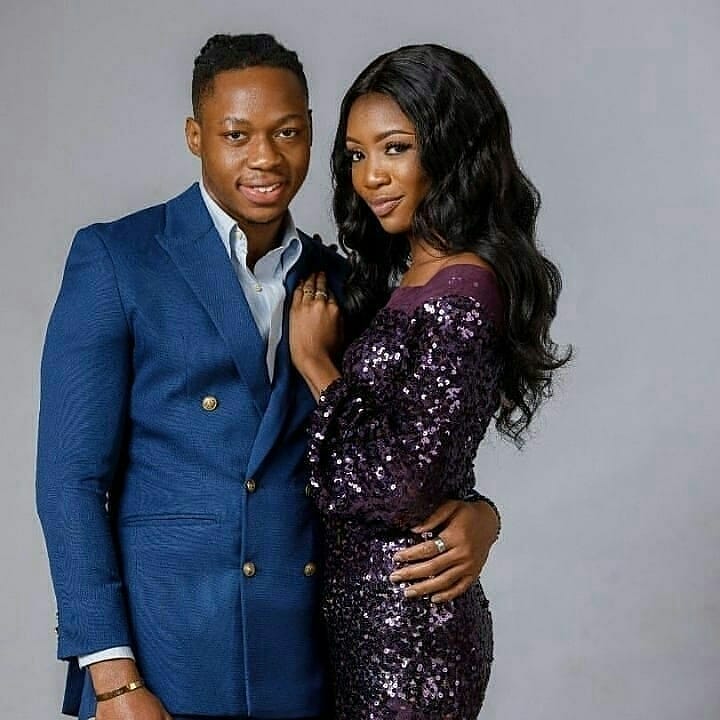 He's also fond of darker skinned ladies with nice eyes and nice lips. Despite this instant connection, Iyke told Aunty they are still discovering each other and he's happy he found her. Unsurprisingly, he's definitely NOT swapping inside the House or out because the love and fondness just keeps growing.
Before he left, Aunty quipped about whether he's afraid of Theresa's mom and Iyke giggled nervously, before revealing that their love language is physical touch but they're making sure to keep things in church.
Iyke who is  24-year-old from Enugu State is clear on one thing; to find his ride-or-die. His orotund voice might be one of his best attributes but his lips top everything else. Even though he is a words-of-affirmation type of guy, he believes his lips are a vital tool to getting a message across. He also believes that for a relationship to work, there must be clear gender roles. Let's just say he's all for mutual understanding.
Theresa has the look of a model and the mind of a doctor as she's currently an optometrist. She believes in traditional roles in a relationship but not to an extent where the man mistreats a woman. Theresa is a private person and believes that if anyone is to propose to her, it should happen behind closed doors.
The only time she craves attention is from her partner in a relationship and the more attention she receives, the more loved up she feels. Will 26-year-old Theresa find someone who speaks her love language in the Love Pad? Well lets hope if Iyke is that person.