Meet ROKSIE (Rosie and Kachi) Winner of Ultimate Love Season 1 2020
Here is a brief update on Ultimate Love couples ROKSIE (Rosie and Kachi) in the love pad. They might have had a few glitches to the start of their relationship but Roksie looks solid and ready to sail through the waves of Love and hopefully emerge as the Ultimate Couple. As one of the first couples to become quite close, the rekindling of this romance should be something to behold.
The past few days have been tumultuous for Rosie, not only did she lose a guy she considered the love of her life, she was paired with someone who she didn't have connection with.
We have been privy to the highs and lows Rosie has experienced since she entered the Love Pad. The first few days were honeymoon days for her but that quickly changed when her man, David Wilson fell for someone else. To say Rosie was distraught would be an understatement, she bared her soul for the continent to see and didn't hold back when letting David know how much hurt he's put her through.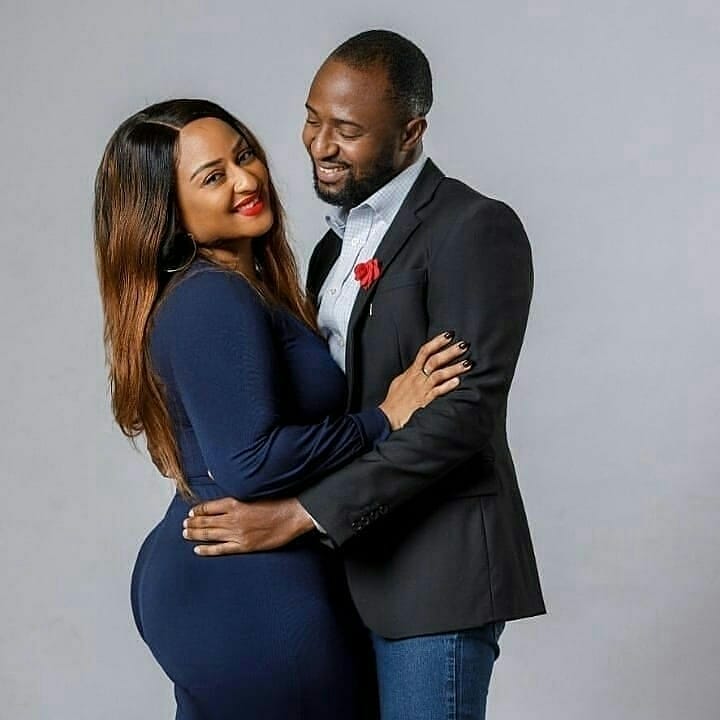 In the recent days we've seen Rosie build a wall and it's been getting higher and higher. The person who was negatively impacted by what Rosie went through was Kachi. Kachi had to be a shoulder for Rosie to lean on and also lend an ear when she was to venting about David.
Patience proved to be a virtue for Kachi as Rosie slowly opened herself to him. We've seen the pair share laughs and playful moments, like the one above
The Love Pad is very unpredictable, and the Love Guests are learnt to adapt as quickly as they can. Rosie and Kachi did their best with the cards they are dealt and we hope their connection will continue to grow.
Kachi's session with Aunty was full of profound revelations about just how deeply he cares for Rosie. He revealed that he knew he wanted her from the first speed date citing her beauty, intelligence, solid values, faith in God and charisma which he added can captivate an entire room!
He was resolute that he's ready to settle down even if they had to leave the Love Pad and he's so excited to meet her son and be a part of his life. Perhaps most touching was how he was afraid to get hurt again because part of him feels Rosie disregarded his feelings the first time and he remains worried that she may bond with Jerry if she keeps spending quality time with him. That said, he was also man enough to acknowledge that sometime he can be jealous and insecure.
Kachi is 32-year-old serial entrepreneur who hails from Imo State and has a deep love for his culture and tradition. The self-proclaimed charmer firmly believes a man should always provide for his family but has a liberal side to match – he is open to a partner having her own identity.
Don't expect looks to knock him off his feet though, as he doesn't believe in love at first sight and prefers to find something deeper to win him over. Love looks like it's always been in his favour, his longest relationship stretched all the way back to high school and lasted till he entered the working world! Expect a breath-taking proposal from Kachi as he declares, "I need to take her by storm" when sharing how he'll pop the question if he finds 'The One'.
Rosie 35-year-old teacher can school you on love, as her longest relationship spanned a respectable 12 years! The Ogun State native is never short on smiles with her dream proposal happening on the beach in the middle of a dreamy sunset.
Love at first sight to her means more than the physical and is determined by whether she feels a meaningful connection with a person. The one thing she won't compromise on though is hooking up with a suitor before she feels totally safe and secure that they won't take her on a fruitless ride.
ROKSIE Winner of Ultimate Love
ROKSIE became the first couple to win the ultimate love dating show. The emerged winner haven gotten the highest number of vote (46.33 percent) from views in the final votes. The couple got a portmanteau containing the sum of N150,000 from Aunty with other gift items.
In adding, the couple won the Ultimate price of 5million naira which was presented to them by Aunty. The couple will also get a sponsored wedding ceremony valued at 10million naira and must be organized within 90 days. The couple will get a fully furnished apartment in Lagos subject to their living together for 12 months.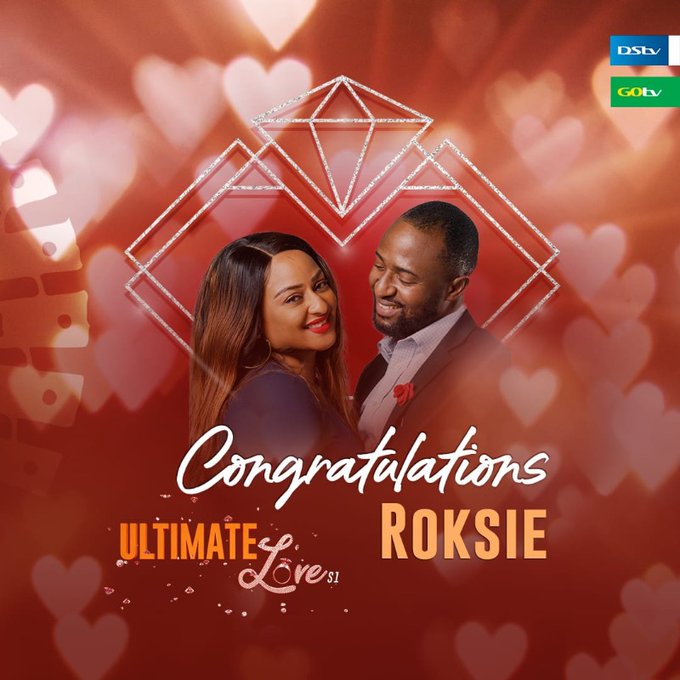 The Vow.
The couples were asked to make a love vow to seal their love awaiting the wedding before they will be given the 5millon naira grand price. Kachi didn't fail to remind Rosie of his love for her while giving her the love vow.
Congratulations to them.