The Top 7 left no stones unturned as they perform 'show-stopping' performances to the delight of viewers today. Take a little time to get the scoop on what these show-stopping songs they performed.
Banty: 'Finesse' By Bruno Mars Ft Cardi B
Banty brought the modern 'new jack swing' sound to life with the song 'Finesse' by Bruno Mars. The song was released in 2016 as part of the album 24k Magic'. The remix with Cardi B however, achieved critical acclaim in 2018. Missed Banty's performance? Watch it below.
David Operah: 'Wonderful' By Burna Boy
David Operah was 'twice as tall' on stage as he performs Burna Boy's 'Wonder'. The song was released in 2020 as a single on the album 'Twice as Tall'. He also rendered a Nigerian hit at the last Live Show. Watch it below.
Faith: 'Koroba' By Tiwa Savage
Faith was in her 'African pop' Queen bag as she performed Tiwa Savage's 'Koroba'. The song was one of the lead singles of Tiwa Savage's third studio album 'Celia'. Check out her performance below.
Itohan: 'Only Girl In The World' By Rihanna
Itohan was definitely the only girl in her world as she rocked the stage with Rihanna's smash hit 'Only Girl In The World' The song was released in 2010 as part of Rihanna's fifth album 'Loud'. Missed Itohan's performance? Watch it below.
Jordan: 'Titanium' By David Gueta Ft Sia
Jordan performed 'Titanium'. The single which was released for digital download in August 2011 is a part of David Guetta's fifth studio album 'Nothing but the Beat'. Check out Jordan's performance at the Live Show below.
Progress; 'Bang Bang' By Ariana Grande, Jessie J
Progress performed a 'banger' literally because his song choice for the Live Show is Jessie J, and Ariana Grande's hit track 'Bang Bang' which climbed to the Top of the charts in Europe and served as Jessie J's third number one in the UK. Missed Progress' performance at the Live Show? Watch below.
Zadok: 'I Wanna Dance With Somebody' By Whitney Houston
Zadok took on one of the big hits from Whitney Houston. He performed her smash hit, 'I Wanna Dance With Somebody' which was from her second studio album 'Whitney'. Check out Zadok's Live Show performance below.
Evicted Contestant – Debby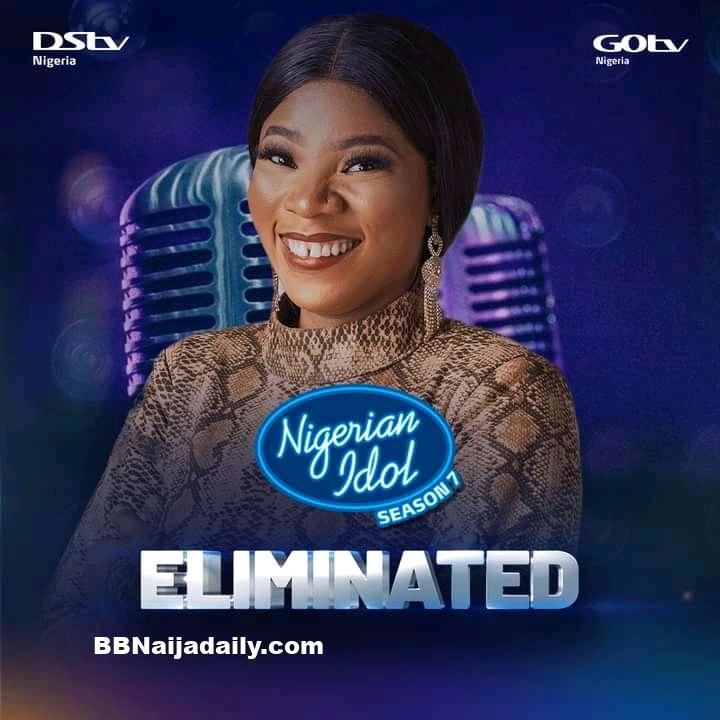 Debby was not too lucky as her journey in the show came to an end. Debby was to perform Lady Gaga's hit track from 'Bad Romance' which was part of Lady Gaga's third EP 'Fame Monster'.