Queen has a notion of how she wants her relationship with Whitemoney to be, but he doesn't understand it.
This morning, just after the Housemates' workout, Queen and Whitemoney had an altercation.
This is how it all began. Whitemoney approached Queen for a talk when she was in the kitchen, but she declined. He went on to suggest that if she didn't change her attitude, he was going to start avoiding her totally. This enraged Queen, who worsened the matter by accusing Whitemoney of not being honest with her and of disclosing personal information that was meant to be kept between them to other Housemates.
The Wednesday conversation
On Wednesday, Whitemoney and Queen had a conversation about Whitemoney's feelings for Jackie B and Queen's attitude toward him. In that conversation, Whitemoney disclosed to Jackie B that he had not approached her when Michael was present because of the bro code, and that he had affections for her. Queen had walked away from him, but they later sat together and talked about her complaints.
When they finally got down to business, Whitemoney expressed his displeasure with Queen's guilt-tripping of him for getting close to other Housemates. During his speech, he brought the Queen's displeasure with him going to see JMK in the Room. Whitemoney claimed he was only attempting to console JMK, who was crying over a problem, but she exaggerated the situation. According to Whitemnoney, Queen's accusation that he was romantically linked with JMK irritated him.
Queen, on the other hand, was quick to refute Whitemoney's claim that all she was upset about was the fact that he didn't get her permission before leaving her to be with JMK in the Room. Among other things, Whitemoney accused Queen of attempting to isolate him from fellow Housemates, while Queen reacted by stating Whitemoney did not understand her point for the most of the discussion.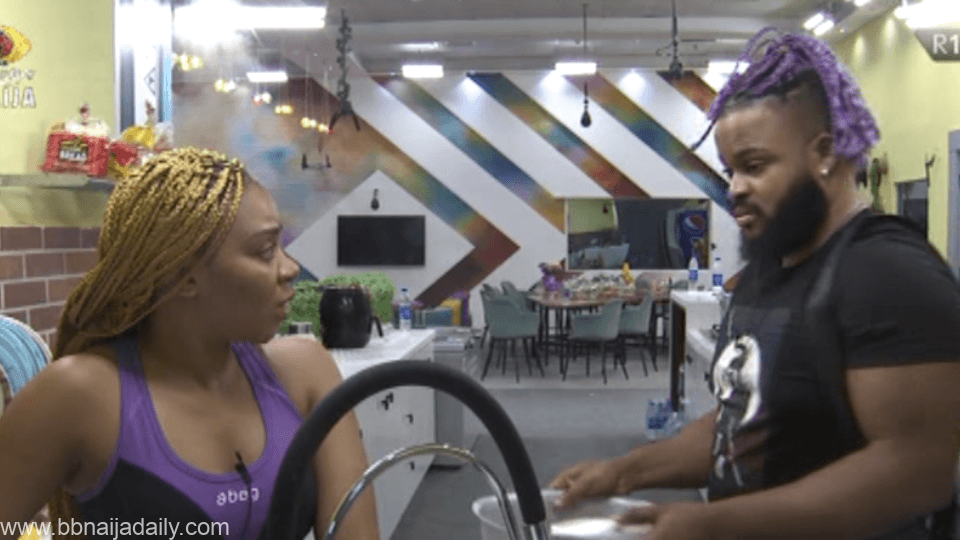 Back to today
Whitemoney had exposed the content of the Wednesday talk to other Housemates, which irritated Queen. She was also extremely vocal about how she didn't think it was appropriate for Whitemoney to get close to Jackie B because he was a friend of hers.
Later in the altercation, Cross interjected and questioned Queen. He inquired if her attraction to Whitemoney was causing her any problems. She said she would find it difficult to be free with him if he ended up in a relationship. She claimed she was drawn to Whitemoney because she perceived him as a man without a love interest.
Jackie B and the other Housemates were also accused of snubbing Queen for the same reason, with Queen claiming that Jackie's attitude towards her altered drastically once Whitemoney divulged the details of their chat to Jackie B and the other Housemates.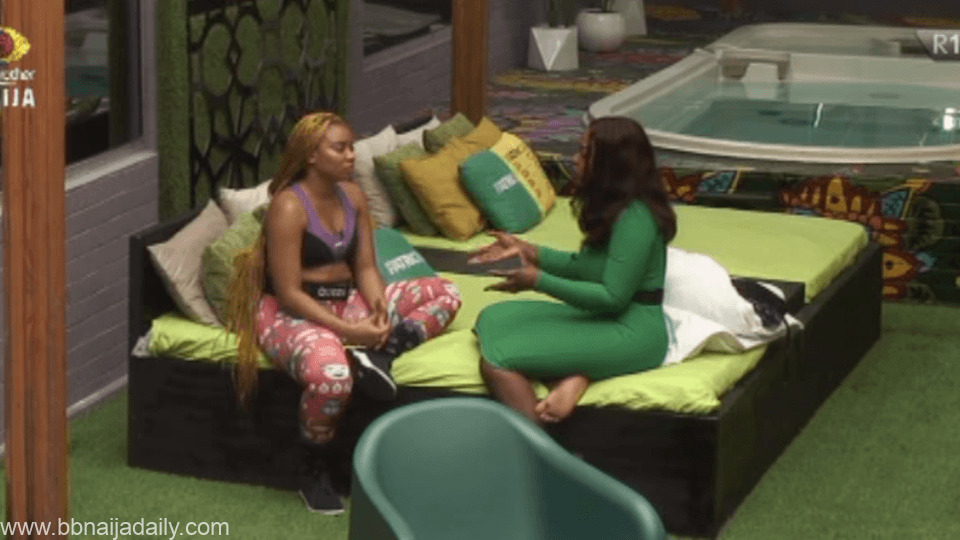 The talk
Following the squabble in the kitchen, Cross met with Queen in the garden to try to resolve the problem. Jackie stopped by to spread a towel as the conversation was going on and was invited to join Queen for a conversation. After a brief pep talk with Cross, Jackie B sat down with Queen and asked her to give her version of the tale first, followed by Queen's response. The two were all smiles a few minutes later.