After spending their time in the House sailing in smooth waters like they were on honeymoon, Big Brother Naija couples Saga and Nini and Emmanuel and Liquorose are in hot water; and it's all thanks to Biggie assigning Liquorose and Saga a similar Secret Task: start a fight with your partner and ignore them to win 200 Abeg Naira.
Given how committed they are to each other, the two seemed at a loss when given this Secret Task — but the game is the game, right?
Saga fails dismally
Saga was all over Nini as usual shortly after the Housemates YOUID Task, and then they got into a fight about enabling others to experience the House in its full. This created the stage for tension between him and his lady love, which led Nini to seek refuge in Cross' arms. Nini first appeared unconcerned with Saga's strange sensations and sat on Cross' lap, possibly to make Saga jealous. She and Cross discussed their intention to kiss once they were both outside the House.
While Nini was making plans with Cross, Saga sat alone at the dining table, eating his food. Nini eventually tracked down Saga, dragged him to the side, and told him she was furious with him and that she would stop speaking to him if he continued to act this way when he was having a terrible day. Saga ignored Nini and proceeded to the Blue Room, where he worked on bed-making.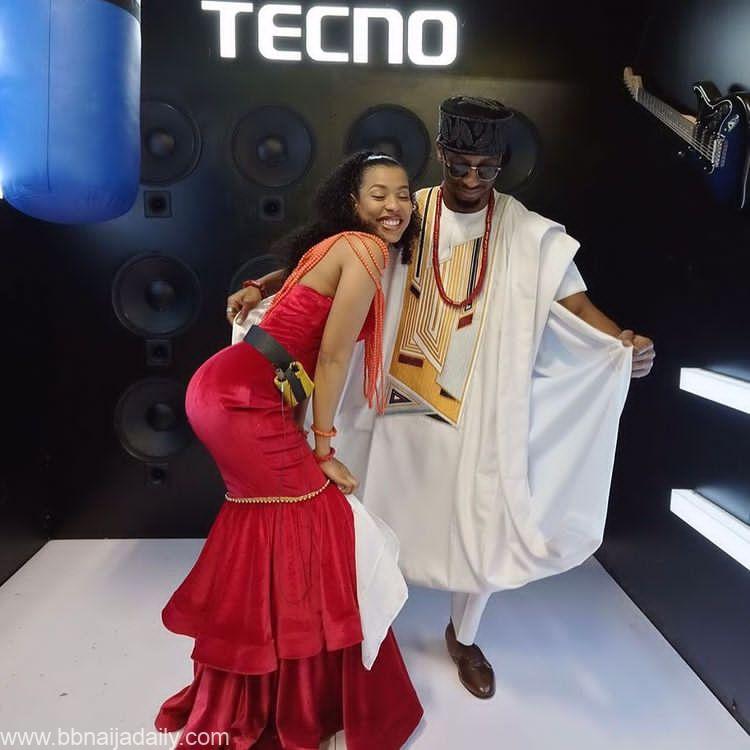 The House crumbled this morning after a dispute between Cross and Nini, and it seemed to put a stop to the Task, at least for Saga. Saga raced over to Nini's aid, and the two ended up under the duvet together. Saga could no longer contain himself and spilled the beans. He informed Nini of the Secret Task and repeatedly apologized to her. "Please accept my heartfelt apologies. That is something I would never do to you. Nini sniffled, her eyes swollen from crying, as he continued, "I'm really sorry." He then removed his microphone and mumbled, earning him yet another microphone violation warning.
Liquorose applies the pressure
Liquorose, on the other hand, is squeezing necks (specifically, Emmanuel's) and taking names. Liquorose avoided Emmanuel and sat alone in the Blue Room after the YOUID Task was completed, which was a surprising sight given how we are all used to seeing her and Emmanuel together. Emmanuel attempted to fix the situation with Liquorose after seeing the distance. She slammed him and said, "I don't want your pity love." Liquorose indicated that she believes their relationship is one-sided because Emmanuel never mentioned her when asked about his crush in the House. Emmanuel, perplexed, informed her, "I've opened up to you, and now you're using it against me."
Cross and Pere became aware of the tension between the couples and decided to investigate further. Cross sat down with Liquorose, who expressed her dissatisfaction with being aboard a ship with only one side. He offered wise counsel, saying, "If Emma truly loves you, he will return and find a way to get you back, no matter how long it takes."
Saga has already failed, but will Liquorose be able to make it to the next Diary Sessions without being discovered? We'll have to wait and see!