Team Grey Wins BBNaija 2021 Patricia Task
The Housemates were divided into four teams and had to come up with catchy jingles, but there could only be one winner.
The Patricia Task was won by Team Grey, which included Saga, Liquorose, JMK, Emmanuel, and Sammie. The gang smiles as they walk into the bank with $5,000 in Bitcoin. The Housemates had to demonstrate their creative and cognitive abilities in a series of Tasks. This is how it went down.
Team selection
The Housemates were given a fortunate dip to divide themselves into teams for their first Task. Patricia required each team to create a thematic jingle. The jingle's title should be "My P is for Patricia," and it should last three minutes and not more than five minutes.
The Teams
Team Grey: Saga, JMK, Sammie, Emmanuel, Liquorose
Team Black: Jaypaul, Saskay, Angel, Cross, Pere
Team White: Yousef, Maria, Whitemoney, Nini, Maria, Peace
Team Green: Michael, Boma, Tega, Jackie B, Queen
Because they only had 60 minutes to produce the jingle, they divided up into teams and went their separate ways to get started. It wasn't easy at first, but they soon found a rhythm that matched the captivating lyrics.
The Quiz
The geng were quizzed on their understanding of the brand and Bitcoin just before their jingle presentation. The quiz was divided into two parts, with each team having to answer one question in each round.
Each team nominated one representative to read the questions to their teammates, and they only had 15 seconds to respond to each one. Team White won the round with a total of 20 points after correctly answering both of their questions, while the other teams each received ten points.
The Patricia Puzzle
Each side chose a representative for this game once again, and they made sure it was a Housemate with a photographic memory. By stacking the blocks on the marked spot, each team had to duplicate the image of the Patricia logo that was projected on the big screen in the Arena.
When the image was revealed, each team had two minutes to study it and five minutes to rearrange their blocks. Team Grey completed its arrangement in the quickest time, clocking up at exactly one minute and ten seconds. The team received 25 points for the win.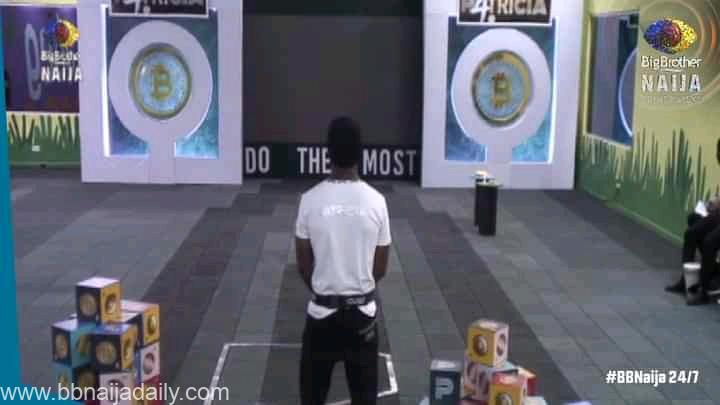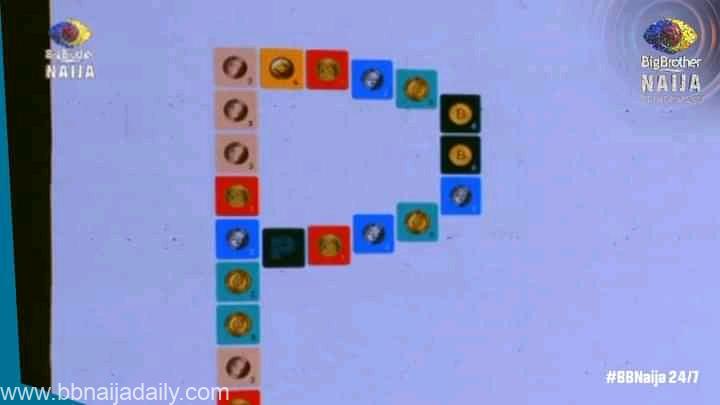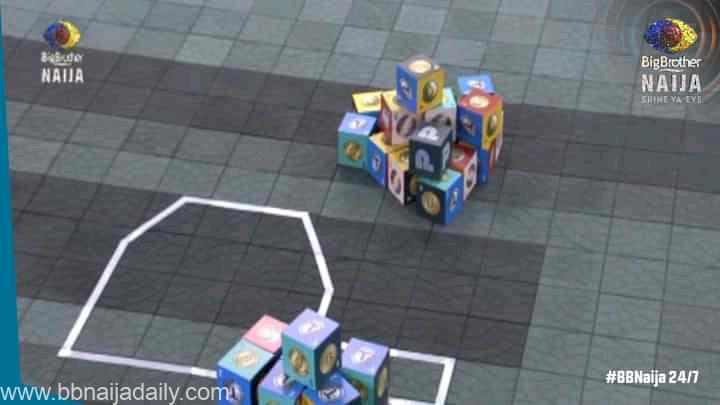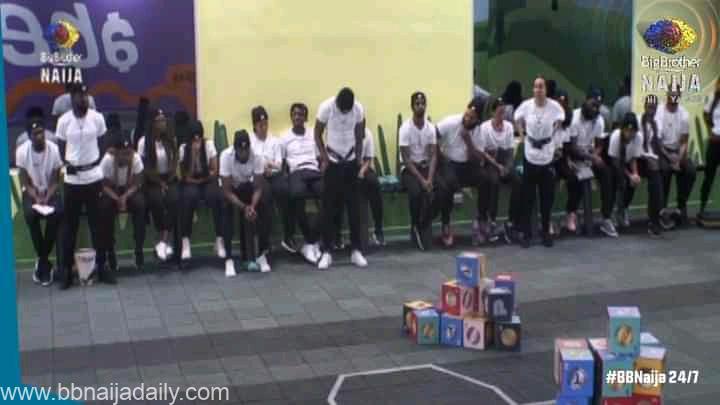 Jingle time
Team green took the stage first, crafting a groovy Fuji jingle, while the ladies dazzled with their dance moves. The Patricia brand was then showcased by Team Grey, who chose an afro hip-hop music. Just as Cross dropped some amazing dancing steps, Team Black's beautiful voice boomed around the Arena.
Last but not least, Team White enthralled the crowd with their jingle. This round's victors were tied: Team White and Team Grey. They each received 20 points for their amazing performance.
Final Result
The total points for each team are as stated below:
Team Black: 20 points
Team Green: 20 points
Team White: 40 points
Team Grey: 45 points
As a result, Team Grey was declared the overall winner. They will receive $5,000 in bitcoin as a reward.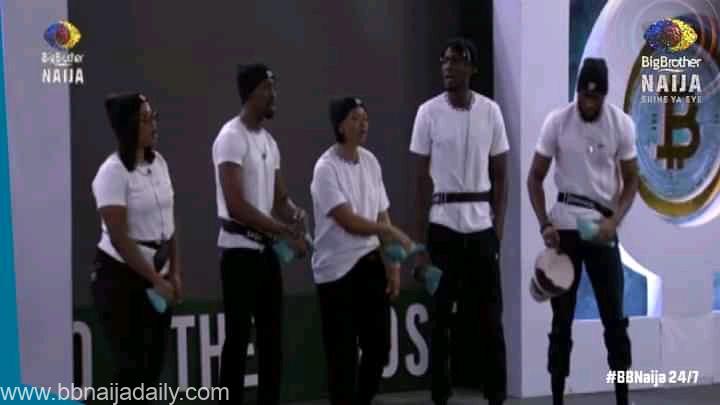 Saga, Liquorose, JMK, Emmanuel, and Sammie, congrats!