Trikytee Wins BBNaija Week 8 Betway Arena Games
Housemates were required to complete 3 steps challenge in today's Betway arena game.
Step 1: They are required to pick three (3) fruits from a basket and place it on a table then proceed to the board and make a diagram of the three fruits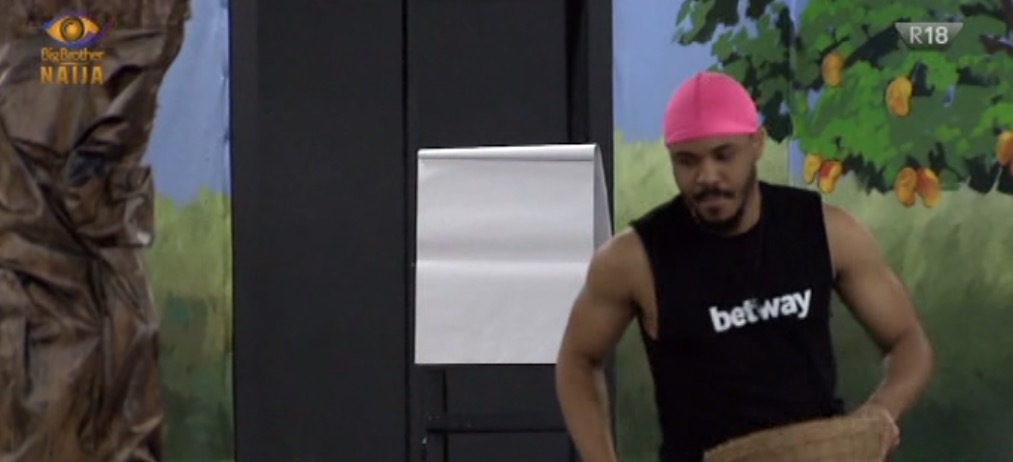 Stage 2: Housemates were required to arrange six oranges in a triangular pattern.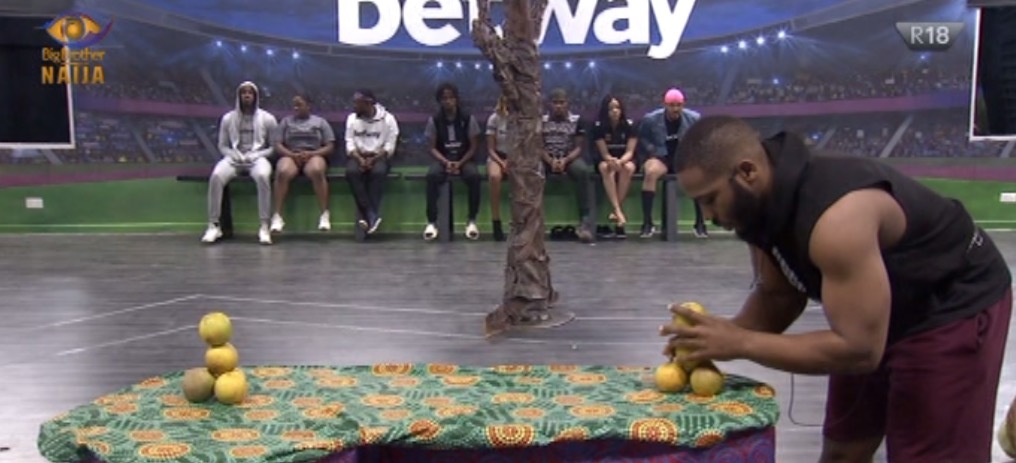 Step 3: Housemate were to find an apple place in a basket of mixture of different fruits. All housemates were required to complete these three steps within 3 minutes.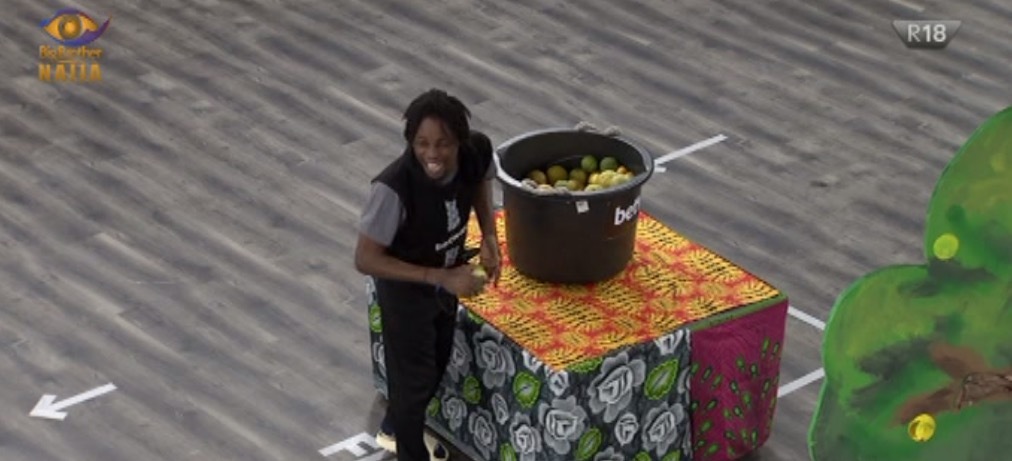 Housemates were cautioned not to run but walk while moving through the steps. Housemate who completes the steps with the least time will be declared winner of the game.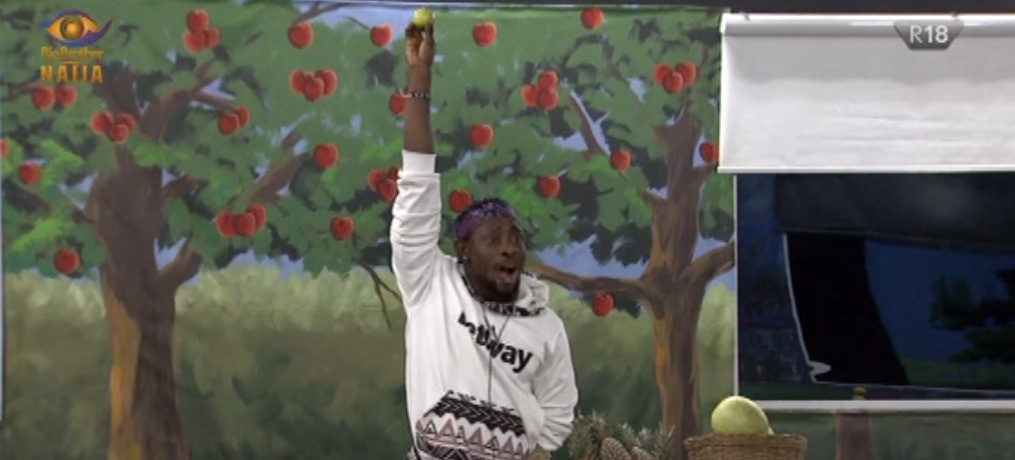 The game started with Kiddwaya leading the rest housemates but he could not make it past the step 3 which required him to find an apple in a basket full of fruits before he was buzzed out by the buzzer after his 3 minutes ran out.
Here are the results of the BetWay arena games.
Kiddwaya – Step 3
Vee – Step 3
Neo – Completed (2min 45 sec)
Laycon – Completed (2min 08 sec)
Prince – Completed (1min 47 sec)
Dorathy – Step 3
Ozo – Step 3
Trikytee – Completed (1min 24 sec)
Nengi – Step 3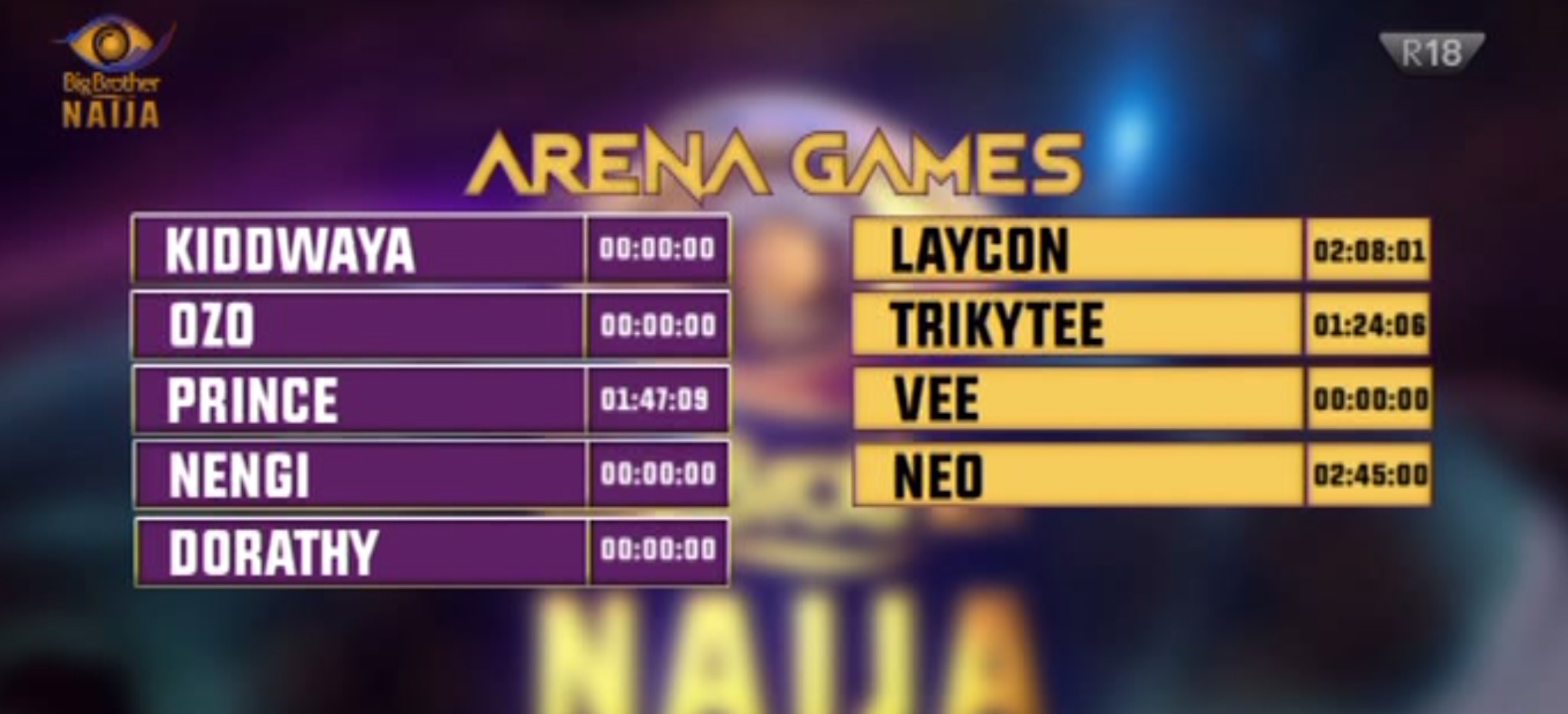 At the end of the game, Trikytee emerged winner as he completed the game in 1 minute 24 Secs.
Contratulations Trikytee!