Whitemoney and Queen Shares a Kiss
We are loving this ship, from Whitemoney and Queen's love for cooking to their humorous flirting; we have been having a front row seat into that Whitemoney and Queen kind of love. They gave the most memorable account of how they would prepare meals for each other because of their love for food. If this romance blossoms, we know their home will be set for a healthy and abundant household with warm and delicious meals.
Queen casually revealed her desire to become Head of House one day, but she lacks the necessary power – and a kiss would suffice in keeping her stamina up for the Head of House Challenges. Whitemoney was a little apprehensive at first, but he was interested as to how his kiss might potentially restore Queen's vitality. We're guessing it's because he has the Supa Komando touch. Regardless of whether it was a peck or not, the two shared a kiss, and it was the most intimate we've ever seen them.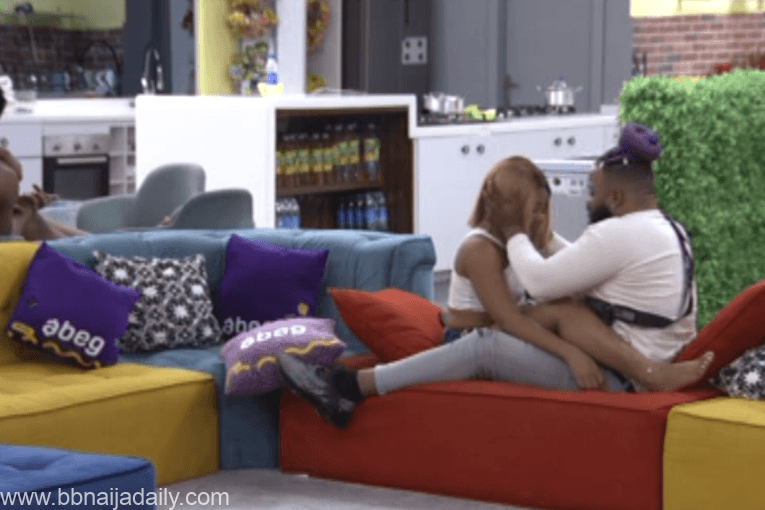 We assume Whitemoney has found some profound connection with Queen after his earlier statement about being an emotional person, given that they spend a lot of time together, from the kitchen to parties – these two are inseparable lately.
We're interested to watch how this "love interest" develops, despite the fact that they haven't made anything official. Will Whitemoney need to work on himself for a long time before he can ship with her, or will he seize the opportunity and set sail right away?
Whatever the case may be, Whitemoney has promised to learn everything he can about love in the House before his term ends. Is it possible that Queen will be the one to instruct him?