Deji warned Doyin to be careful with her remarks after she "joked" with him that he is insecure since he is not openly approaching Allysyn. This sparked a discussion about how Doyin doesn't hold back when she speaks. Deji remarked, "You don't use a comma or full stop when you speak. Doyin believes that because of his sensitivity, the two would not get along either within or outside the House.
During their talk, Doyin described Deji in addition to being insecure. He has low self-esteem, she claimed. He did not ignore it either. She disclosed this when she was attempting to figure out why he hasn't pursued Allysyn despite knowing that she likes him.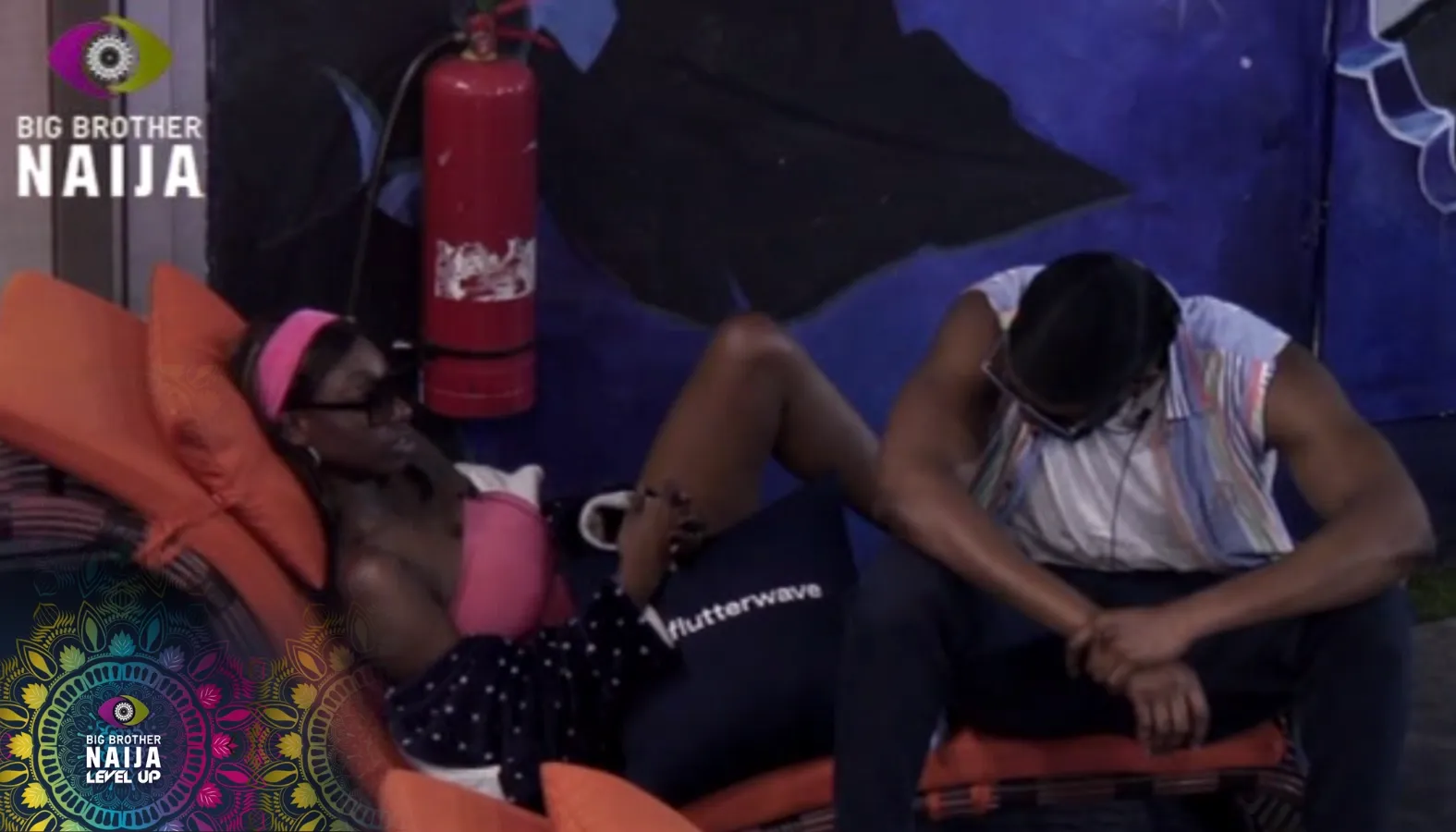 It is no secret that Allysyn likes Deji, and it seems Deji is aware of it. When he arrived, Allysyn moved away from Adekunle and started gravitating toward Deji. She started by helping him with dishes one morning, and subsequently friend-zoned Adekunle.
Doyin has engaged in conversation with Adekunle over his feelings for Allysyn. He said that he is not emotionally invested in a relationship just like Allysyn is not, but Doyin reckons he is in denial of his feelings. Doyin has since made it clear where she stands with Adekunle, who asked for exclusivity. This means that Allysyn is open to another relationship, should she be interested.
Deji on other hand has not admitted to liking anyone in the House or has approached anyone although Chichi has made her attraction to him very clear.
Deji's energy was low during their conversation, and Doyin said he has been sad and depressed since his Disqualification from the HoH Games. He did express his disappointment about the loss to Doyin, who encouraged him, assuring him that he is not a failure for how the HoH Game went. However, he did not appreciate being called sad and depressed by Doyin.