Team Prestige (Liquorose, Yousef, Cross, and Jaypaul) has won the 03 Capital Task. They were rewarded with a preloaded O3 Card with N500,000 on it.
The Housemates got a brief for yet another of their regular Tasks today, this one from 03 Capital, a financial services business. After being divided into three teams named after O3 Capital products – Team Classic Card, Team Platinum Card, and Team Prestige Card – the Housemates went to the storeroom to pick up their O3 Capital swag and then sat down to watch a series of videos about 03 Cards, furiously taking notes in preparation for the Task, which was to create a five-minute-long creative sales pitch about 03 Cards.
Team Classic Card: Nini, Saskay, Pere and Whitemoney
Team Platinum Card: Angel, Saga, Emmanuel, Jackie B and Queen
Team Prestige Card: Yousef, Cross, Jaypaul and Liquorose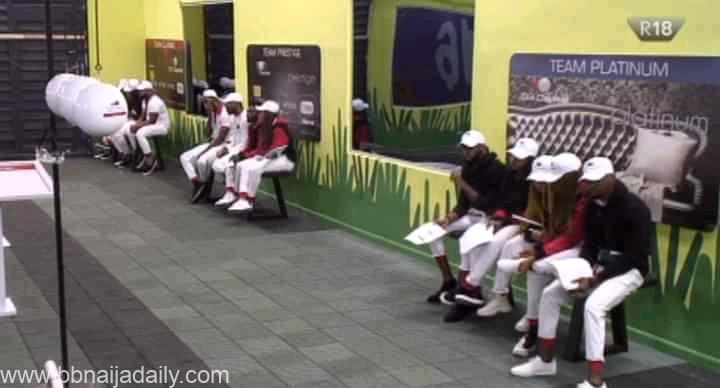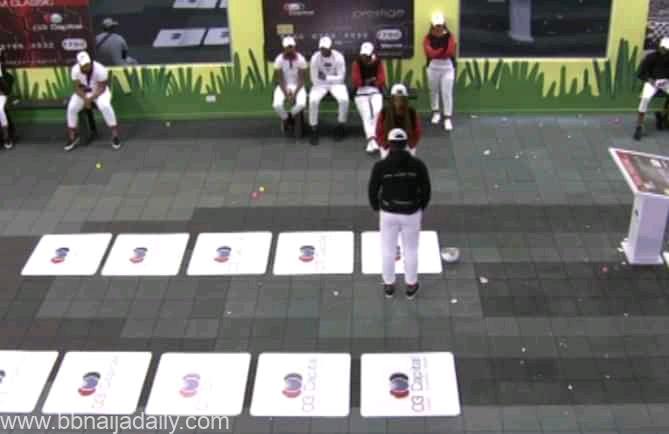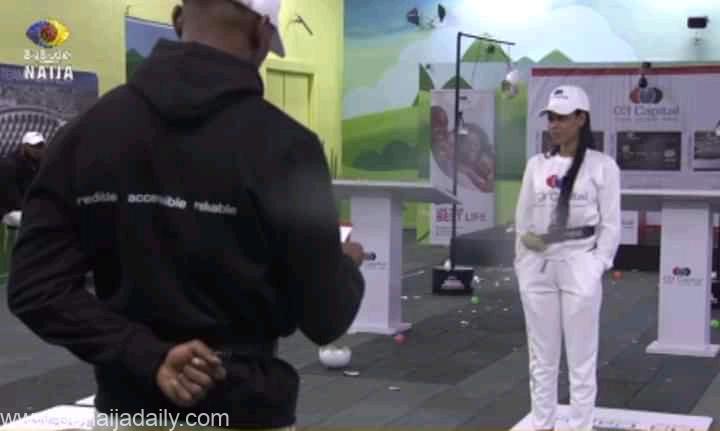 The Housemates spent their hour getting to know the ins and outs of the credit card industry, as well as O3 Capital's numerous products — as is customary, they walked around the House murmuring their lines to themselves. Fortunately, Biggie does not strike them out. You'd be excused for thinking you knew everything there was to know about financial instruments after watching the show.
When the Housemates were summoned to the Arena, they were in for a few surprises. Each team had to nominate members to complete a series of different challenges for points that would count against their success in the Task before they could deliver their sales presentations.
Team Platinum Card chose Emmanuel to represent them in the piata challenge, which is exactly what it sounds like: hit objects with a baseball bat. There are four balls hanging for each team, twenty points for each shattered ball, and thirty seconds to complete the task.
Uhm… Emmanuel dealt with it in less than five seconds. Even though Jackie B was hit by shrapnel, Team Platinum certainly chose their representative wisely. Don't worry, she'll be OK.
Pere came up next for Team Classic Card, and with two swings, he shattered all four balls. It only took a fraction of a second. Pere was not one to mess about.
Cross was last in the piata challenge for Team Prestige Card, and he made quick work of it as well. The piata challenge was certainly not the most difficult task the Housemates have ever faced.
Yousef, Angel, and Saskay were the representatives for the second puzzle, "the jigsaw." This challenge, predictably, required the Housemates to complete a jigsaw puzzle in two minutes, with each puzzle piece worth five points. It was off to the races once the three representatives had taken their positions.
Saskay was the first to complete, followed by Yousef. Angel, on the other hand, battled with her piece and was unable to finish it in time, putting Team Platinum Card behind schedule.
The next activity was a quiz, which turned out to be… well, you know what? We don't have to explain what a quiz is to you. Nini, Angel, and Liquorose were the three representatives.
Angel was the first to go, and she answered four of the five questions correctly. Nini came up next, and she had to answer questions that Saga had read to her. She also got four of them right after Pere persuaded her to revise her final answer. Last but not least, Liquorose, who breezed through every question with ease, earning a perfect five out of five.
The teams were then given the opportunity to make their sales pitches, with Team Prestige Card going first, with a few "fluffs" from Jaypaul. Liquorose continued her winning streak from the quiz and smashed it out of the park. Mister smooth was excellent – Cross was excellent.
Team Platinum was the second team to make its pith. Saga got along great, but Emmanuel has a few setbacks. Team Prestige wrapped up the presentation, and everyone had to concentrate to keep up with Nini's fast-paced speech.
At the end, Pere brought up the fact that the brochure they were given contained information that contradicted some of the other materials. Biggie advised him to "take a big breath" if he wanted to get the facts out. He then proceeded to make a very strong argument.
After all of this, it was discovered that there was a tie, necessitating the use of a tiebreaker to determine who won what. Team Prestige was instructed to seek out another representative for the tiebreaker, and Jaypaul was picked. Nini was put into the ring by Team Classic. Another puzzle issue would be the tiebreak. Jaypaul was able to come out on top after a tight challenge, receiving hugs from all of his colleagues.
After all of that, Liquorose, Yousef, Cross, and Jaypaul of Team Prestige Card emerged victorious. Everyone will receive a preloaded O3 Card with N500,000 on it. For a day's work, it's not bad!