My Father Left My Family When I Was Four – Pere
A lot of people rely on connections with their parents to learn and grow in knowledge during their formative years. Unfortunately, some people do not get to have that chance with either a parent or both and this can be quite difficult for a few.
Two of the "Shine Ya Eye" geng have been through this and shared their stories with one another. In a discussion at the dining area, Pere and Whitemoney shared information about how they both did not grow up with their dad and how it affected them.
Pere brought up his father's issue, revealing that his father abandoned the family when he was four years old. For a long time, his only memories of his father were from photographs that his mother had shown him as he grew up. When he was 24 years old and living in the United States of America, he finally met his father. According to his account, when he arrived in the United States, the first location he stayed was with a couple who were common acquaintances of both his parents. He related how the daughter of the couple who kept him came into his room one day to inform him that his father was present.
He was a little nervous as he headed into the living room to meet a man. "Hey young fellow, you have grown a lot since I last saw you," the man says. They both hugged after that, but the narrative did not end happily for Pere, who claims that he and his father had a falling out because his father sought to assert his power over him. This was something he couldn't stand because he was an adult with his own beliefs.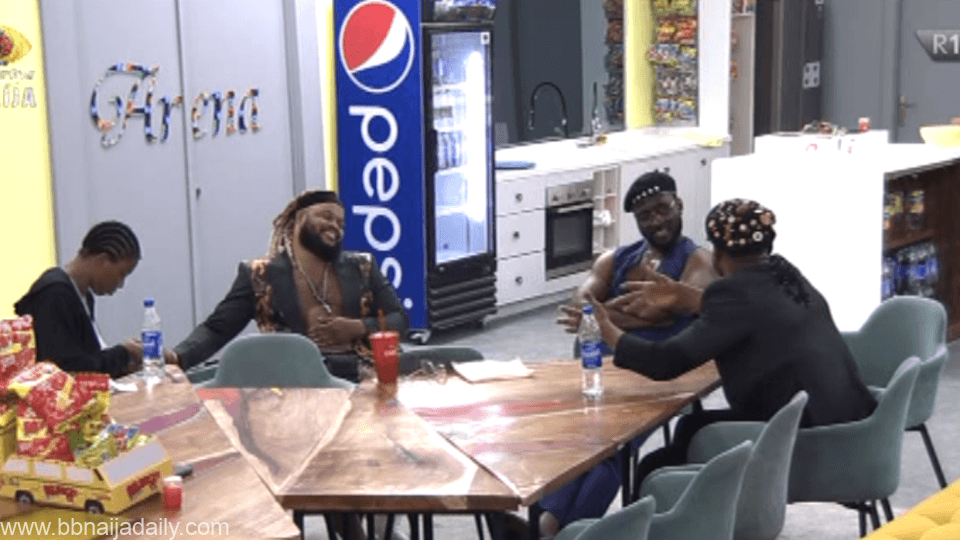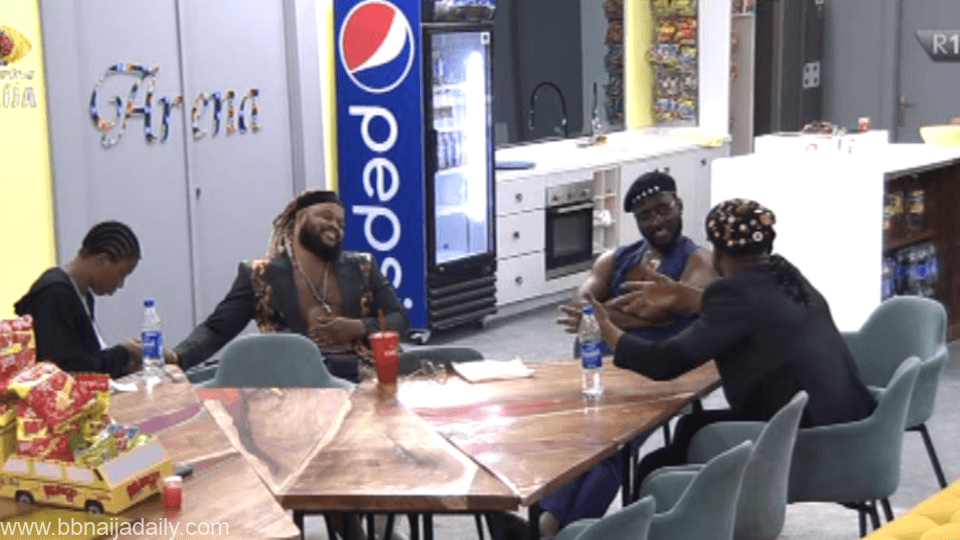 Cross, who was also at the table at the time, spoke up about his own father and how his tenacity had earned him a place in Cross' mother's heart. His mother was described as a strong-willed woman who refused to marry just any man, according to his account. When she met Cross' father, she had just returned from a failed engagement. Cross claims that his mother was returning from the stream with a group of friends when the man who would become her husband approached them on the road and inquired about their well-being. For some reason, this did not sit well with her, and she hurled water at him.
This man, on the other hand, did not give up. What a man who understands exactly what he wants.
Anyway, after a good long pursuit, his mother caved in and married his father.
We appreciate it when the Housemates open up about their personal life because it helps us understand why they do things the way they do. So stay a while, the fun isn't ended yet. We're sure the Housemates will provide you with additional juicy details.