Ozo Wins BBNaija Arena Games for Week 3
Ozo has emerged as the winner of the BBNaija arena game for week 3. Haven won the head of House challenge on Monday; this makes it his second win for the week.
The housemates were presented with a task which was in Four stages for each housemate to complete within 3 minutes. It was an easy challenge for most of the housemates except for Wathoni who failed to make it through stage 2 while Eric and a few of the ladies could not scale through stage 3 of the game.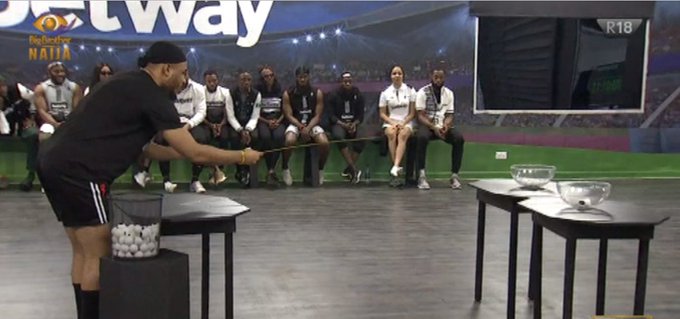 Laycon, Neo, Dorathy, Nengi, Vee and others completed the game before the 3 minutes of the challege. However, Ozo who was the last housemate to partake in the game finished the challenge in a record time therefore making him the winner if the arena game for week 3.
Biggie declared Ozo as the winner of the game and asked all other housemates to pamper him by doing whatever he asked them to do for the next one week