All 22 housemates proceeded into the Big Brother arena to compete in the first Head of House games where the winner of the game will be crowned Head of House and will be entitled to unrestricted access to the Biggie lounge, a task to lead the house for one week and immunity from nomination for possible eviction this week. The winner will also have the liberty to pick a deputy Head of House to share the lounge with.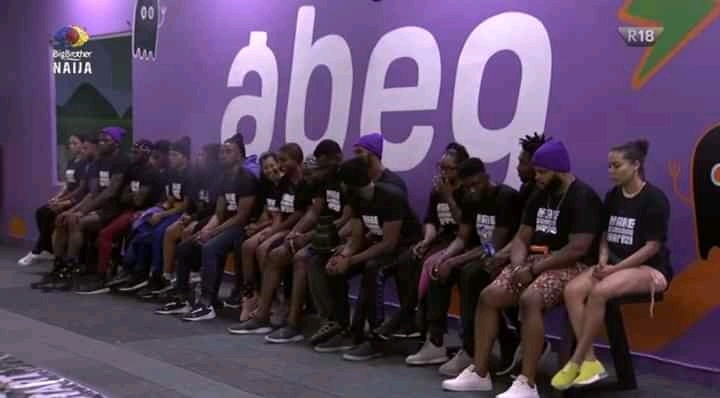 The housemates were required to complete a 35-steps game with different obstacles in selected steps they must overcome before they can proceed to the next step. The housemates are expected to complete the steps within an allotted time. Each housemate must row a dice of six before they can proceed into the game and must move according to the dice rowed. All housemates are expected to complete the game in 70 seconds.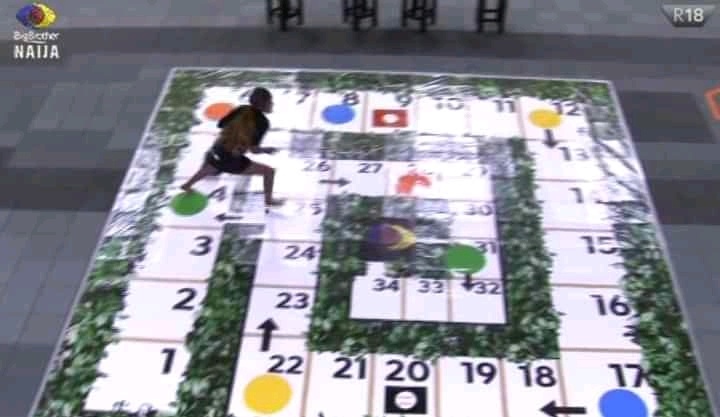 Yerins was the first housemate to begin the game however luck was not on his side as he was only able to make it to step 4. Nini was able to make it to step 6 before she was buzzed out when her allotted time was exhausted. This is how the housemates performed.
Yerins – 4
Nini – 6
Saga – 0
Princes – 0
Cross – 4
Maria – 15
Boma – 5
Peace – 16
Yousef – 4
Beatrice – 6
Niyi – 11
Angel – 0
Pere – 11
Tega – 8
Sammie – 11
Rose – 0
Jaypaul – 11
Arin – 0
Whitemoney – 10
Saskay – 4
Emmanuel – 0
Jackie B – 8
At the end of the game, Peace emerged as the winner of the Head of House game for week one following her stunning 16 steps performance and she is now immune to nomination for the week and has exclusive access to Biggie's lounge. Consequent to her victory and being the Head of House, she nominated Yousef as her deputy.