Pere opened up about his bromance with Saga and how the rift had affected him last night. During a conversation with the rest of the housemates, he admitted that the video he saw of Saga telling Nini about him had deeply affected him. "After I watched that video, I said I wasn't going to talk to him," he said. Despite his willingness to be friendly, there were occasions when they passed one another and neither of them said anything, not even a simple greeting.
When pressed further, he claimed that anything Saga said could have come from anyone, but that he didn't expect it from him. What made it even worse was the fact that he told Nini. The truth was that Pere held Saga in high regard, which could explain why it stung so badly. They eventually reconciled, and Pere recounted what had transpired.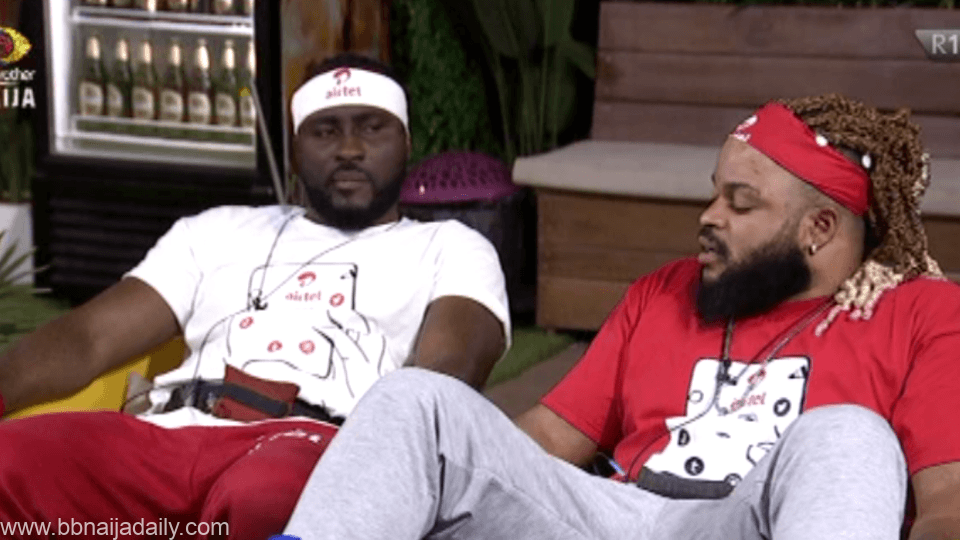 Pere disclosed that he was cooking, and Saga approached him, saying that he would like to speak with him when he was through. Pere agreed, and when they met, the first thing he did was ask Saga to tell him everything that happened in the video. It was only after this that they were able to reconcile and maintain their friendship.
Pere expressed his admiration for Saga and his belief that he had a pure heart. It was clear that he was a huge fan of Saga. He recalled how unhappy he was after an incident they had during a Task, but despite this, Saga came to meet him to reconcile their disagreements. He also claimed that Saga was the first person on the show he connected with.
Situations like this, according to Whitemoney, helped to strengthen connections. Given Pere's glowing praise for Saga's qualities, it appears like their friendship outside the House will be one of the most powerful we've ever seen.