Mercy and Ike Live TV Show Today (Sunday) | Latest Update
Mercy Eke, the 26 years old Big Brother Naija Season 4 winner has lunched a show with her boyfriend Ike Onyema.  The show is titled AmMercyIkeshow and will feature the love and life experiences of Mercy and Ike even before both were featured in the Season 4 of the Big Brother Naija reality TV show.
The show commenced on 26th April, 2020 amidst the COVID_19 pandemic. The show is sponsored by Multichoice company and will be aired on the DSTV and GOTV platforms.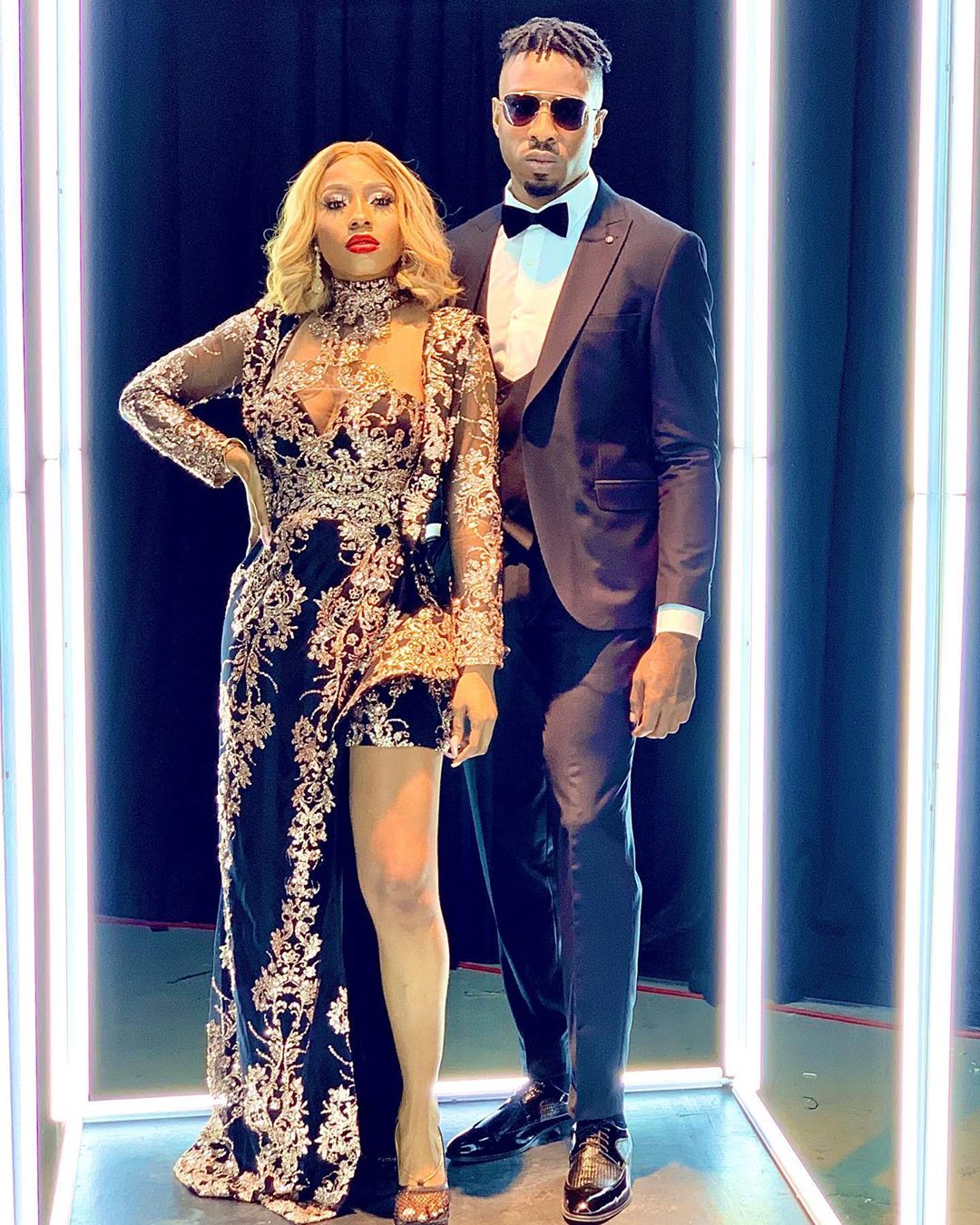 The show is aired every Sunday at 6:00 pm on GOTV Africa Magic Family. You can follow up the show on this website, Facebook, Twitter and Instagram by searching for the keyword #MercyXIkeShow.
Mercy and Ike Show 7th June, 2020 (Episold 7)
Mercy and Ike Show 31st May, 2020 (Episold 6)
Mercy and Ike Show 24th May, 2020 (Episold 5)
Today's episode on Mercy and Ike show is titled WHAT NEXT. The story of today's show is centered on Mercy's controversial business trip to the UK. While in the UK, Mercy shared pictures on her social media which showed her lying on a guy's laps while in a car and also a video which showed her having a drink with some guys. The pictures and video prompted a lot of comments from her fan. Here is the highlight of today's show.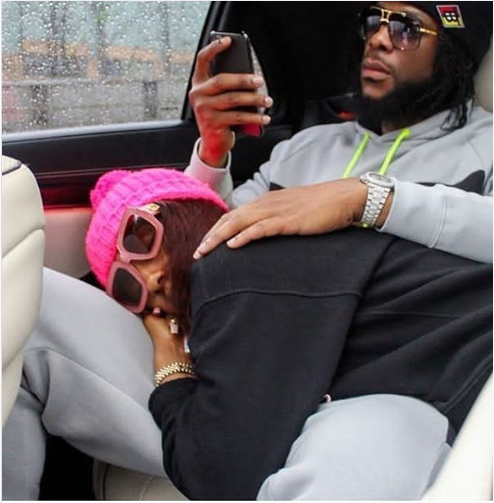 Ike speaks to Mercy: Ike speaks to Mercy through video call to express his feelings and hurts regarding the pictures and video she posted on her social media handle. Mercy reiterated that there is nothing obvious with the pictures and video; she claimed she wouldn't have shared them if she has something to hide. She also said she felt the same way when Ike did something of such nature some time ago.
Ike meets Promise: After his conversation with mercy, Ike met with Promise, mercy's elder sister to seek her view about the situation. Promise told Ike that no one is in a competition with him over Mercy. She also stated that Mercy would not have posted those pictures and videos if she has anything to hide and her trip to UK is simply business based.
Ike speaks with his cousin: Upon his conversation with Promise, Ike called his cousin who advised him to stay cool and find a better relationship elsewhere and that he deserves much better that what Mercy can offer. He also promised to link Ike with someone but Ike wasn't impressed about the idea and said he is not interested unless it is going to earn him money.
Ike meet Trainer: With all the hurt and stress of the week, Ike decided to cool off at the gym where he met with his personal trainer who always gives him a listening ear. Ike speaks to him about his hurts but his trainer ended giving him some new drills.
Ike meet Chigozie and Promise: Ike meets with Chigozie the elder brother of Mercy who was on a visitation in Mercy's apartment. Ike spoke to Chigozie on the situation and seeks advise from him regarding the situation. However, Promise stepped into the conversation and restated that there was nothing so wrong with the pictures and videos.
Mercy returns from UK: The climax of today's show was Mercy's return from the UK. She had a conversation with Promise about the situation. Mercy stated that she is not yet married and that gives her the liberty to have friends which include males. Being a celebrity, even after getting married to Ike, she will still need her friends around and not want to be shut out from the society.
Mercy and Ike Show 17th May, 2020
On the second episode, Mercy blew the top off the pot and let out that she and Ike were leaning towards moving in together, and this according to her, is founded purely on their emotional bond and how she'd like him to be an effective part of her new phase. While Dianne expressed openness and advised that she follow her heart, Promise had a different stance altogether.
Big sis made it clear that if this was a political race, she'd stand firmly with the opposing party because besides this being a hasty decision made based on over fueled emotions, it was culturally unheard of. That is, it is shunned upon for a couple to cohabit before traditional formalities are adhered to and both parties' families in agreement. To place neon lights on her point, Promise drew an awkward scenario of their mother walking out of one bedroom while Mercy and Ike walked out off another; an obvious sign of disrespect she added.
Promise wasn't the only member of the inner circle that felt the moving in together was a premature move and reckoned the couple needs time to feed off solids and grow; Ike's cousin, Ikechukwu also expressed his disapproval and reminded Ike that reality down here was the absolute opposite of Western norms. While he'd lived with partners without having to deal with prying eyes back in the states, people would think of him as irresponsible and disrespectful for moving in with a woman he isn't married to.
In extension, you guys totally agreed with Sister Promise and Ikechukwu and reckoned the love birds can still maintain a healthy relationship without hopping past traditional demands.
This may be a difficult pill to swallow though because Mercy and Ike are set on building a collective empire and if moving together draws them closer to that checkpoint, moving in together is exactly what they're going to do.
How to Watch Mercy and Ike Show
Viewers can watch the Mercy and Ike show by subscribing their DSTV or GOTV decoders. The show will premiere on DSTV Africa Magic Showcase channel 151 every Sunday by 6:30pm (WAT). Viewers who missed the last episode of the show can also follow up the repeated version of the show on DSTV Africa Magic Urban channel every Monday by 9:30pm (WAT).
Mercy came to light during her participation in the Big Brother Naija reality show (Pepper Dem) season 4 held in 2019 of which she emerged winner with the highest number of votes. Mercy defeated Mike, Frodd, Omashola and Seyi on the final day of the show to emerge winner. Tacha's participation in the reality show ended sadly due to her assault on her fellow housemate Mercy which led to her being disqualified and evicted from the house. Assault is against the rule in the Big Brother house.
Facts about BBNaija Mercy
What irritates you most about other people: I dislike people who are proud.
What will you do with the prize money: I want to start my own fashion brand or label.
Why will you be a fan favourite: I'm a fun person and I'm a sweet girl. Some people call me "Sugar". Plus, I can be crazy!
Mercy is believed to have completed her primary school education at Imo state. She attended Egbu girls secondary school, Owerri for her secondary school education. She graduate from Imo state university where she obtained her first degree.
Born on the 4th of June, 1993, Mercy Ike better known as Mercy or Lambo is a Nigerian Instagram influencer, vlogger, business woman and reality TV star.
Mercy is a graduate from Imo State University and came to limelight after her participation in the 2019 Big Brother Naija Pepper Dem edition reality show.
Not much is known about her relationship, family and business lives, but we hope to include more now that she's out the house.
Mercy is a Nigerian Instagram influencer, vlogger and reality TV star. Her current net worth is unknown but it is believed to be around $400,000 .