Reunion Show on Big Brother Naija (BBNaija) Today June, 2020 | Video of BBN Pepper Dem Day 22, 23, 24, 25, 26 & 27 Latest Update Tonight
As you might have heard, the Big Brother Naija (BBNaija) 2020 reunion show promises to be exciting as it will feature ex Big Brother Naija season 4 "pepper dem" housemates. The host of the show is Ebuka and he will bring past memorable moments during the 2019 show. The commenced on June 1st. Monday  Thursday June 4, 2020.
This article is written to provide you with the necessary daily updates as the show progresses. Here are the few things you need to know about the show.
According to a post by the organizers (multi-choice company), the reunion show will premiere from Monday June 1, 2020, on Africa Magic Family and Urban. The time of the show will be 10:00PM and 10:30PM WAT respectively on GOTV Africa Magic Family Channel 2.
The show which is hosted by Ebuka will revisit some highlights and memorable moments from the 2019 season 4 edition that saw Mercy Eke emerge winner. The show will feature some of the housemates from the season 4.
The Pepper Dem housemates include,
Mercy
Mike
Omashola
Seyi
Frodd
Diane
Elozonam
Ike
Venita
Cindy
Enkay
Tacha
Nelson
Esther
Kim Oprah
Jackye
Khafi
Gedoni
Sir Dee
Ella
Avala
Isilomo
Joe.
Big Brother Naija 2020 Reunion Show Live Stream July 15, 2020 (Episode 28)
Will be live at 10:00PM WAT (Africa Magic Family & Urban)
Big Brother Naija 2020 Reunion Show Live Stream July 14, 2020 (Episode 27)
In Today's Reunion show, Doctor Oluseun Ogunnubi who is the special guest took turns discussing some of the housemate's struggles during and after the game.
Omashola
Omashola opens up about how his personality has affected relationships outside the house. He told Dr Ogunnubi how his personality has affected relationships outside the house.
The unrivaled extrovert, Omashola's psychoanalysis revolved around how he struggled to balance his impulsive and loud reaction during the show and in the real world. He also exhibited certain non-verbal cues that proved he struggled with a betrayal from his past.
Omashola revealed that he still struggled with the hurt of his ex's unrequited love and had hoped to take advantage of the girls in the house.
Jackye
Jackye says social media leaves her emotionally drained. She disclosed her struggle with cyber bullying and keeping up with social media trends. The doctor analyzed her to be oppressive and unrelatable. Jackye explained that while she didn't plan on winning, she had intended to portray the Nigerian woman differently and the game to her was expressing her intelligence. Going on, she admitted to struggling with the dilemma to either stay true to herself or join the winning team. The professional advice was to employ selective abstraction while on social media.
Ike
Ike explains his struggle with trusting people. He admitted to struggling with his old self and his new self- the human dynamic. He also had issues trusting the people in his life. His trust issues may have probably gotten worse after the show coupled with his uncertainties about liking his new or old self. However, he claims he learnt how to rein in his emotional roller coaster after the show.
Venita
Despite struggling to balance the traumatic experience from a then ongoing divorce, Venita effectively displaced her emotions upon stepping into Big Brother's house. The reality star opened up about fighting suicidal thoughts and overcoming them cause of her kids. She also shared a bit about the depression she experienced from switching from her onscreen life to becoming a new mom. For Venita, the Big Brother journey was a wholesome experience and it made her happier.
Big Brother Naija 2020 Reunion Show Live Stream July 13, 2020 (Episode 25)
Today's show featured Tacha, Tuoyo, Diane, Ike, Frodd, Venita, and, definitely not the least, Omashola. Monday was even juicier, with the housemates talking about the badly behaved housemates, the naughtiest moments in the house and lots more. The housemates didn't even play nice.
Reliving feelings from Biggie's house
Tacha talked about her happiest moments in the house, nominations, especially when Don Jazzy and Dr Sid paid a visit. She also revealed that not getting nominated made her very happy. That's understandable.
Ebuka however asked Tacha what she felt she did not do enough while in the house. Tacha replied she would have liked to scream "No Leave, No Transfer" more often and she only realized it towards the end of the show. She also revealed she was sad because after cooking, smiling and gisting with the housemates though not her usual thing, they still nominated her for eviction.
On what they wished they didn't do enough, Ike revealed he wished he was more loyal in the house.
Tears in the House
So many tears in that house. People were emotional!
You thought Frodd was the only emotional housemate in the house? Lol! Sorry to burst your bubble. He wasn't the only housemate that cried a lot, like a lot in the house.
Tacha's revealed she cried in the Diary Room about her mom; and crying about Sir Dee leaving the house as well.
Omashola jokingly said "Even thugs gat feelings." – 2Pac.
The coins
Venita talked about giving people her coins, and Omashola wasting it.
Omashola gave Venita's coins to Cindy. Why? Lmao this story is long, but bottom line is Omashola thought Venita was a spy? "007 Spy," in his words. Omashola also revealed he was upset when Venita pledged her allegiance to Cruisetopia. However, Omashola is apologised for wasting coins but stated that he was hurt.
Venita says she wishes she had expressed her anger properly so some people wouldn't have tried her.
The naughtiest of them all
Who was the most badly behaved? Tuoyo, Mercy or Tacha?
Bad behavior and were seeing Tuoyo shirtless, Mercy and Ike making out, Nelson in drag.
Tuoyo says he's a hot man, and the place was always hot, which was the reason he always appeared shirtless. Venita talked about being shocked when she saw sweating Tuoyo in just boxers.
We remember when Tacha made viewers grow wild with that dress she wore for her 'twinnies' birthday – Unforgettable.
Ebuka asked Diane if she thinks Tuoyo is still sexy. Diane says she likes bad things! She enjoyed watching Tuoyo. However, she said they just don't vibe, not that she's beefing Tuoyo. She said Tuoyo referred to her as a monkey who jumps from one tree to another.
Big Brother Naija 2020 Reunion Show Live Stream July 9, 2020 (Episode 24)
Today's BBNaija 1-hour show took us back into all the drama in the house with Saturday night moments, the love, live show, the tears, and more. It was good seeing all our favourite housemates, and the memories just came rushing back.
Among the housemates in the studio were Seyi, Kim Oprah, Ike, Frodd, Omashola, Elozonam, Joe, Mercy, Tuoyo, and Jackye, while Isilomo joined via video call.
Saturday Nights
We recall how Mercy and Tuoyo constantly brought on their A-game to every Saturday night party. However, everyone agreed that the parties at the beginning of the season were dry.
The housemates shared their thoughts party poopers with Jackye on top of this, and her constantly refuser to dance with anyone at the club every other Saturday night.
She gave her reason why she hardly ever danced, she recalled a sexual assault she experienced that made her always cautious of dancing publicly or drinking excessively.
She revealed she was sexually assaulted the first time she went to a club without her boyfriend. That's why she rarely danced in the house parties.
Mercy also admitted to taunting Ike especially her lavish show of affection towards Tuoyo on one of the party nights. Mercy was always dancing with other men on purpose. She claimed she likes men fighting over her, she says. She enjoys riling Ike up. But said she was upset with Ike when he danced with Venita. She also stated that she did hers because she wanted Ike to come get her. Ike was doing his cos he was having fun. And Ike says she's right.
The Game
Ebuka initiated a fun game which entailed asking the former housemates to accurately define types of parties. The guys who lost had to choose between eating paper or 20 push-ups on one hand. The ladies, on the other hand, had to eat the question paper or take out their lashes or wigs.
Ike was supposed to explain what a Sip and See is. Of course, he missed it. He did five one-handed pushups. Kim pulled off her wig while Omashola and Mercy prefered to have a taste of the paper.
Live eviction show
A clip of Frodd crying and Esther being supportive. Frodd revealed he cried during the eviction because of his mum, not about Esther.
Another major highlight aside the thrilling game initiated by Ebuka was Isilomo revealing what influenced the infamous moment she yanked her wig off at her live eviction. Kim Oprah, Isilomo and Joe took turns to explain the reason for some of the live eviction reactions.
Isilomo taking off her wig at the eviction show. Iconic. When Kim Oprah saw her clips in the house, she realized why people didn't vote for her.
Isilomo shared that her wig moment was to suppress the feeling of nervousness she felt from being on stage, and fans were making gestures, so she had to do it.
Big Brother Naija 2020 Reunion Show Live Stream July 8, 2020 (Episode 23)
Kim Oprah and Tacha
Kim Oprah revealed an issue that happened in the hotel between Tacha and her. She accused Tacha of "trying to intimidate and bully" her as there was an incident where Tacha came at her in the hotel, recording and saying that her confidence got her a car, and Kim should produce her own.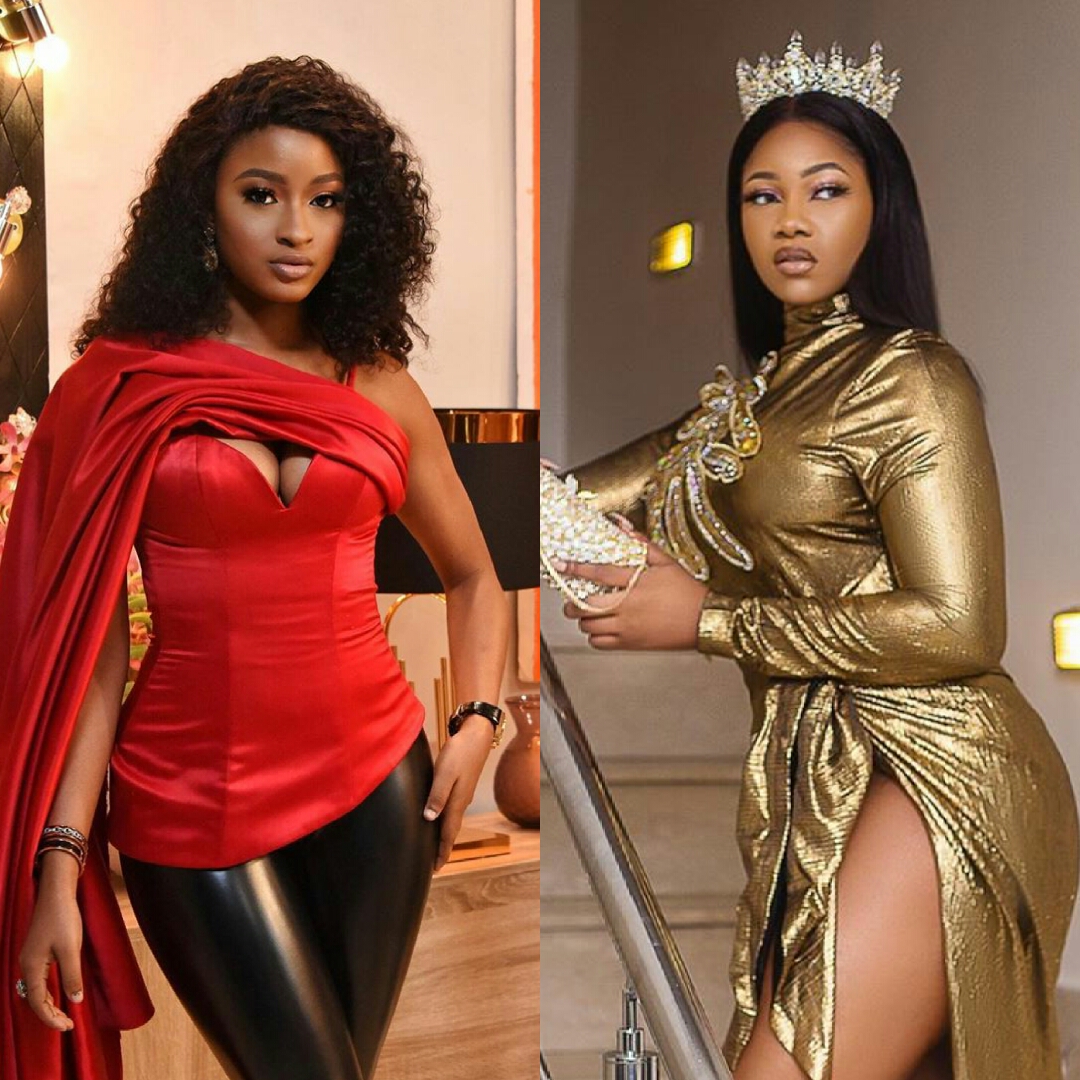 In her words "I don't understand why you would come at me, bully me intimidating me and recording me at the same time after the show".
Tacha denied ever being in the same space as Kim or filming her as accused, "I don't know what you are talking about. I cannot remember anything that happened that day".
Esther, Omashola and Mercy, spoke on the incident, all giving similar accounts of Tacha recording and intimidating Kim Oprah.
Mercy apologized to Kim Oprah for denying that she has not seen the clip of the incident, but she said: "I am not going to bring it out, but I have the video".
Esther and Frodd flawed relationship
The former lovebirds had their time to talk on their relationships.
Esther pointed out that she was and still disappointed with the perception Frodd created of her. Esther recalled their last talk on the show, where Frodd insinuated she was involved with 'friends in the upper echelon', and how a perception like that could ruin her brand.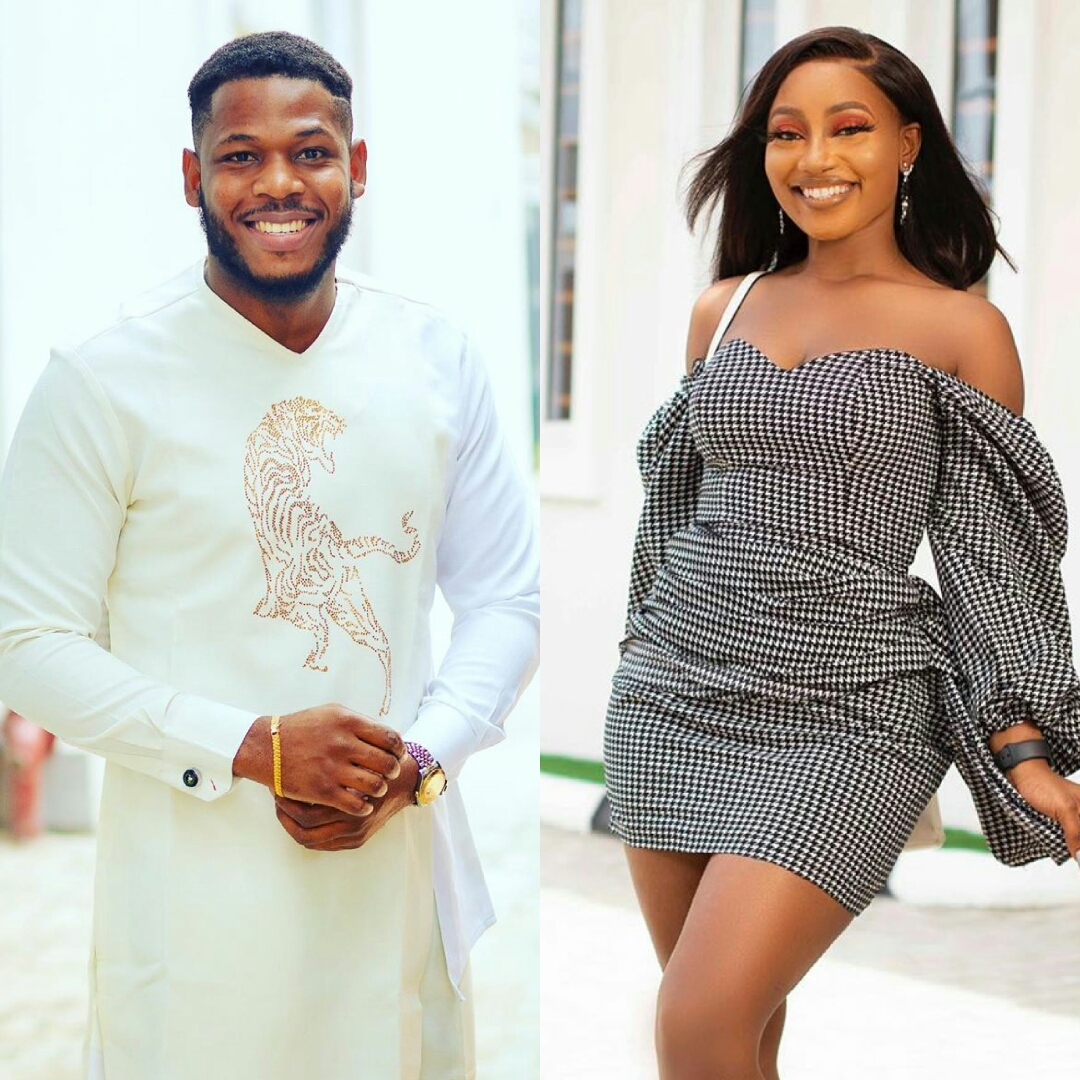 Frodd defended his actions, talking about how not flaunt their relationship had affected his brand negatively. He made mention of the general perception people have about his affection for Esther, and all he wanted was the same affection reciprocated. They reached a resolution with Frodd apologizing for his scandalous statement.
Venita, speaking on their relationship said "it is repairable. You just need to be on the same level and have the same energy towards each other."
Ebuka advised them to sit down and talk, and there will be a solution to their flawed relationship.
Big Brother Naija 2020 Reunion Show Live Stream July 7, 2020 (Episode 22)
Today's episode of the BBNaija reunion show was all about forgiveness, and fixing broken bridges. This week's episode will be mostly about clearing the air. Ebuka Obi-Uchendu the usual host of the show, chatted with – Elozonam, Diane, Venita, Ella, Tuoyo, Tacha, Kim Oprah, Esther and Mercy.
Everyone has kissed and made up and it's forward from here, no looking back.
Elozonam and Diane's crashed ship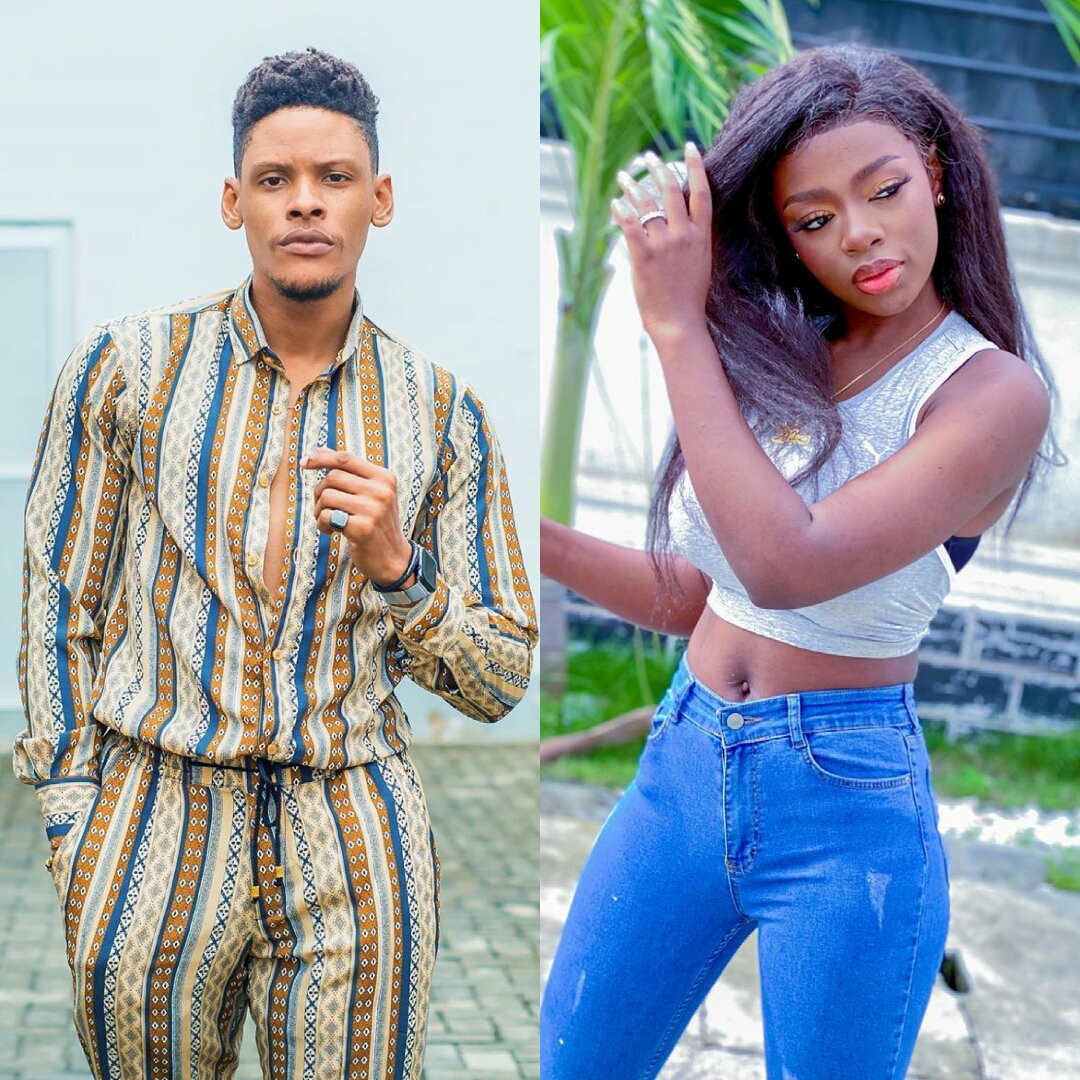 Diana tried to point out label Elozonam's wrongdoings, and how he doesn't take responsibilities for spilling the beans about their personal discussions.
In his defence, Elozonam blamed their too many fights on third party communication and Diane's inability to trust his side of the story.
Elozonam apologized to Diane and they both resolved that they are relationship has been reduced to acquaintances.
Tacha and Tuoyo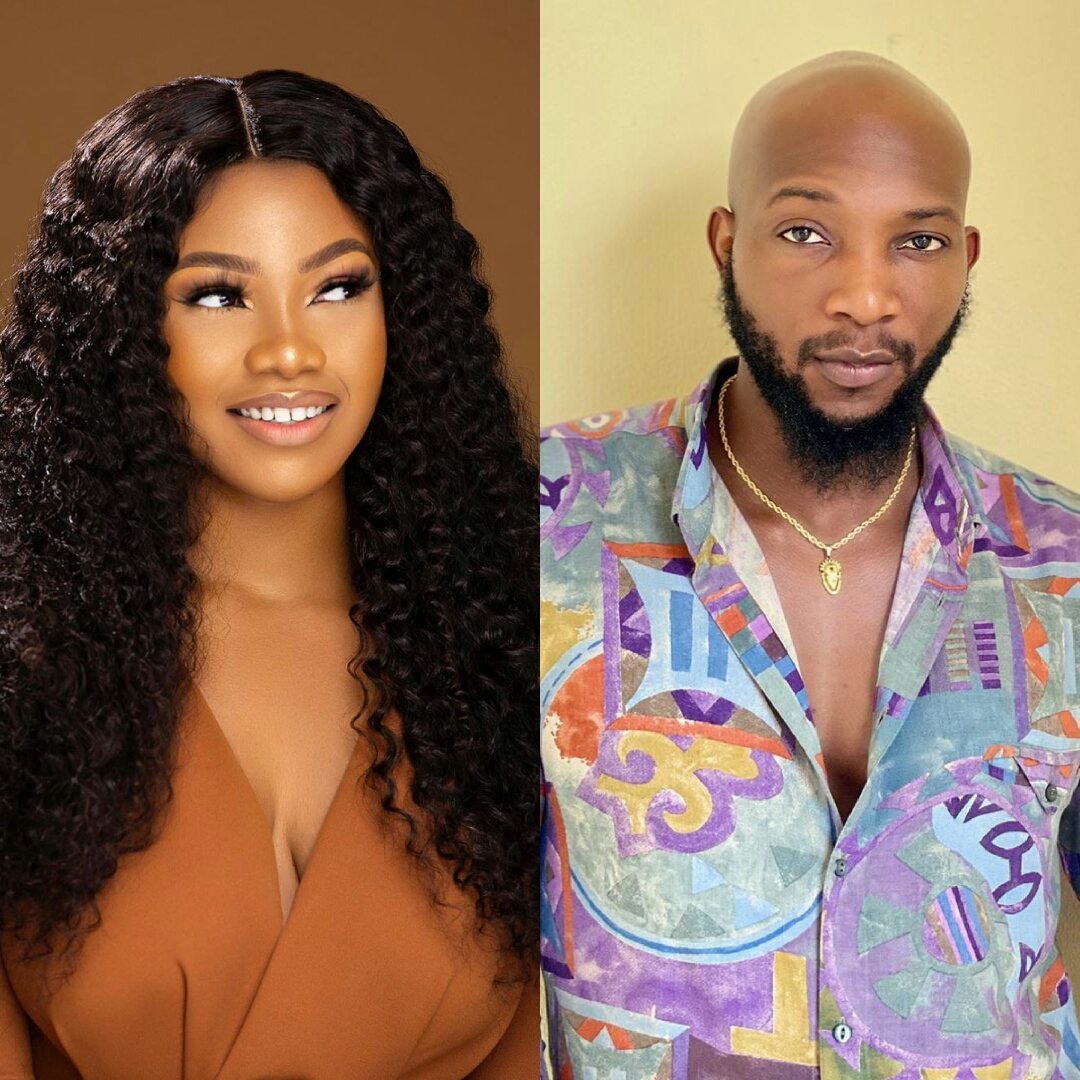 Tacha spoke about an interview up involving Tuoyo claiming Tacha's affiliation with voodoo being the reason for her confidence during the game.
According to Tuoyo, it wasn't intentional, this was a move by the interviewers to create controversial conversations.
Tacha took the moment to apologise to the former housemates for her not so reasonable approach to issues while in the house.
She went down her painful memory lane involving enduring being bullied as a child and losing her mother as a teenager. Tuoyo countered her story by stating that her experiences were not worthy excuses for bad behaviour. He pointed out how Tacha's bad qualities might have outweighed her good sides.
Ella and the girls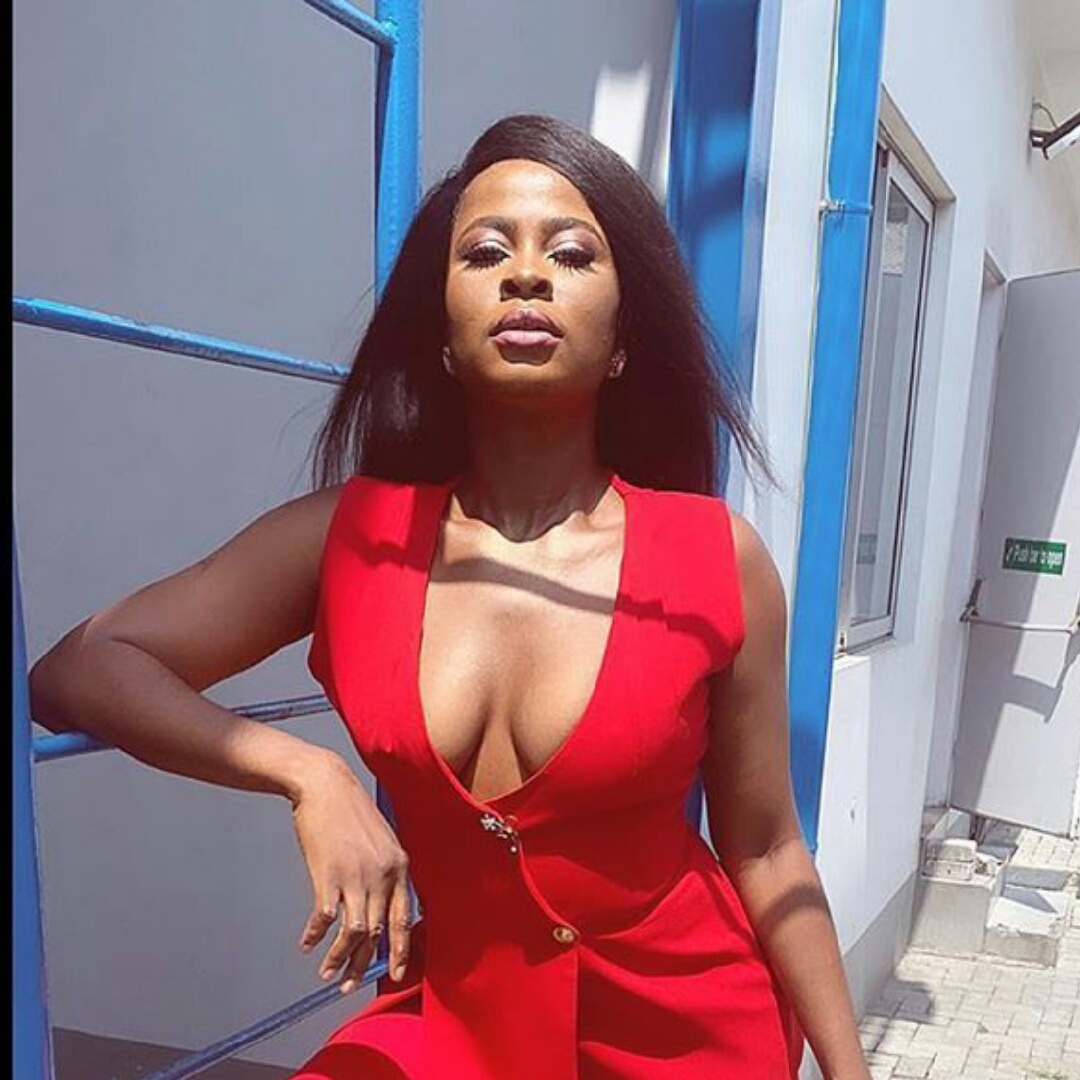 Recall one of the episodes of the reunion show, when the housemates questioned Ella's character pointing out how she sought funds for mother's health but zoned out everyone right after getting contributions from the housemates and fans.
Ella admitted that her distance was due to not knowing her place in the lives of the female housemates. To round the show-off, Ella apologized to the girls for somehow betraying their trust. Venita filled in right on cue with a short speech about being worthy.
Big Brother Naija 2020 Reunion Show Live Stream July 6, 2020 (Episode 21)
Today's Big Brother Naija (BBNaija) reunion show which is the 21st episode for 2019 housemates came with the usual drama.
One of the notable highlight of the show was on Tacha who claimed she never used "Stupid", " Idiot " or any other abusive words on her fellow housemates during her stay in the Big Brother Naija house.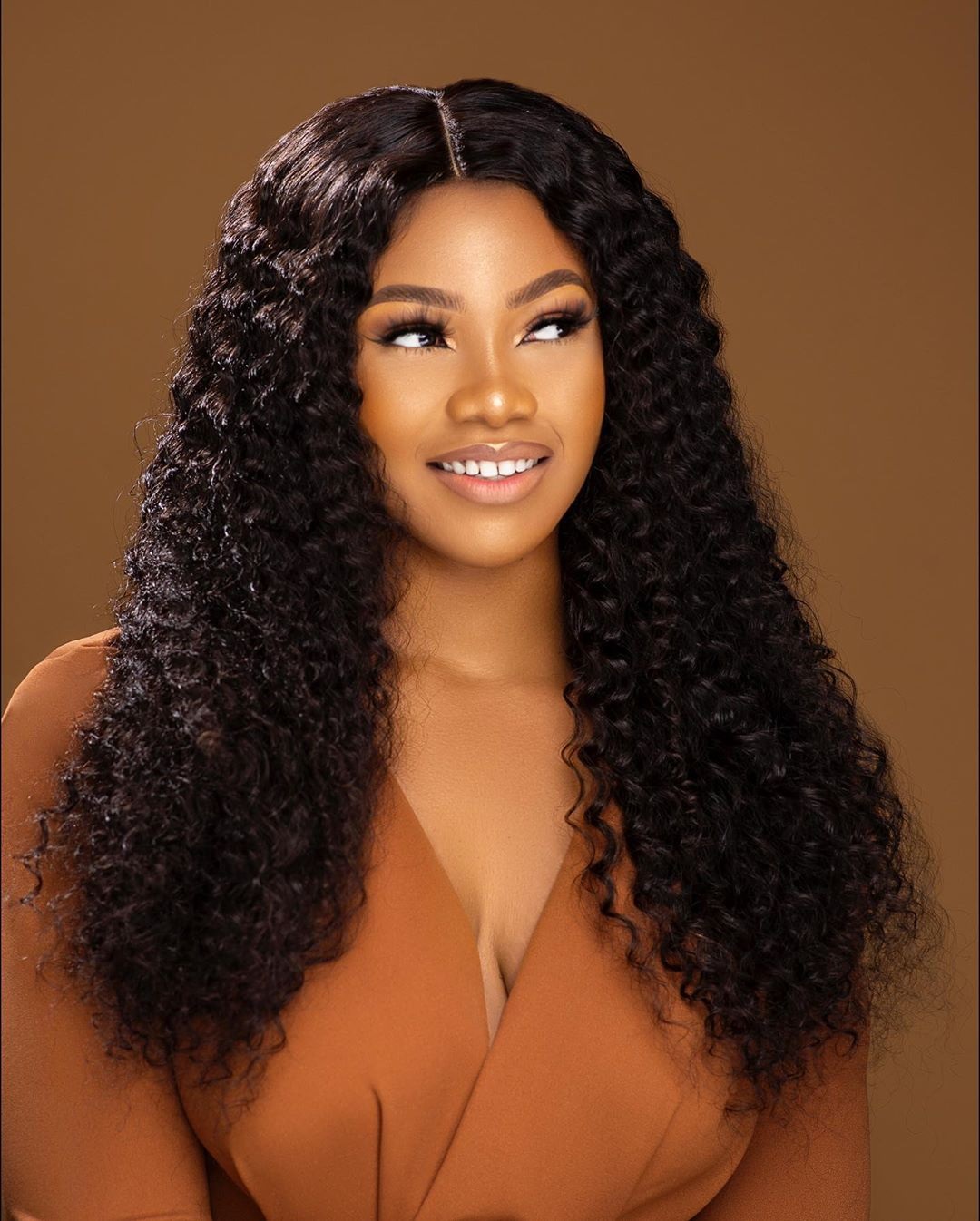 According to her, "Nobody will say Tacha has ever called anyone stupid, I would never use and insulting word on anybody, I would never call anybody and idiot, that's not even possible, I'd rather state facts"
However, the housemates' expression didn't approve of her statement and social media users quickly dug up a throwback video of Tacha using abusive words on her fellow housemates – during her time in the house.
Big Brother Naija 2020 Reunion Show Live Stream July 2, 2020 (Episode 20)
Today's episode of BBNaija Pepper Dem Reunion show focused on Venita Akpofure, one of the beautiful female housemates of the season.
Venita was linked with Omashola and Frodd in Big Brother house and both men have during the reuinion show affirmed that they were both fascinated by Venita.
Omashola explained that he had to talk to Frodd to leave Venita to him – an agreement that Frodd didn't keep to.
Omashola said when he realized Frodd was still flirting around Venita despite the talk they had, he decided to kiss Esther (who Frodd was involved with too) to get back at Frodd.
Omashola also revealed that at one point, he was ready to fight Frodd over Venita and risk being evicted from the show.
https://www.instagram.com/p/CCKxd02jysQ/
Frodd responded that he had feelings for fellow housemate, Venita and he always see her as an angel sent to him.
While speaking with Ebuka at the BBNaija Reunion, Frodd bluntly mentioned that Venita is his special spec of a woman.
In his words;
"When Venita walked in through the door, i felt she was an angel sent to me. I found out that we both share common grounds. If we had started that relationship in the house, we could have been the most powerful". Frodd added.
https://www.instagram.com/p/CCK5WEOjfEM/
Big Brother Naija 2020 Reunion Show Live Stream July 1, 2020 (Episode 19)
The drama continued on the recent airing of the Big Brother Naija reunion and this time, it was between on and off lovers, Esther and Frodd.
Recall during their time in the house, the pair had a frantic and somewhat undefined relationship, although it was quite obvious that Frodd had a soft spot for Esther.
After the end of the show, it was widely speculated that they would go on to become a 'thing', however, that did not happen.
The host of the show, Ebuka, in his usual manner, decided to inquire the reasons their love didn't get to the permanent site and Esther said that Frodd seemingly did not properly ask her to be his girlfriend.
However, Frodd refuted Esther's claim and said he'd done exactly that on the 36th floor in Dubai, that they were supposed to have a dinner and Esther came out looking so simple.
Esther however said that she liked Frodd and she even liked him more outside the house.
In her words ;
"I liked Frodd. I even liked him more outside the house. He grew on me"
"Another thing that made me argue with Frodd a lot is that he complains a lot about things"
This Kim Oprah and Omashola drama dey epic, I can't believe omoshola could be this calm o
.
.#BBNaijaReunion pic.twitter.com/k8NjVMYKf0

— Somto okeke (@Somtookeke4) July 2, 2020
Another scenario that played out in the reunion show tonight was between Omashola and the beauty queen, KimOprah. The major highlight of the gathering was the speculated relationship between Omashola and Kim Oprah.
The duo had their time to talk about their relationship with each other, and Omashola bluntly opened up on the way he feels about Kim Oprah.
Omashola disclosed that he truly wants the beauty queen, and he's ready to do anything to have her back; a statement which has made people believe that the duo is in a secret relationship.
Here are some reactions from fans;
They said He is Loud and Lousy and can't Speak Proper English, But that Warri Boy knows What Love is He is Omashola , I Love Him and Kim Together. We dey weee Yuuuu #BBNaijaReunion #BBNaijaReunion2020 pic.twitter.com/Uzf2pnw98E

— Pablo Akpos (@officialsimcard) July 2, 2020
Am i suppose to go to the door of ur Hotel room knowing other HMs next door ? 'No am not gonna do that – Omashola 😂🤣#BBNaijaReunion#BBNPepperDemReunion pic.twitter.com/ALSanuvRdS

— Divine's Blog (@divines_blog) July 2, 2020
https://twitter.com/bbnaija2020tv/status/1278546289563594752
https://twitter.com/bbnaija2020tv/status/1278547550430064640
Big Brother Naija 2020 Reunion Show Live Stream June 30, 2020 (Episode 18)
In today's reunion show, BB-Naija ex-housemate, Elozonam shared the full details of what transpired between himself, Diane and Mawuli Gavor at the BBNaija last party.
Elozonam explained how Diane had strong feelings for Mawuli Gavor and how she kept on flirting with him on the phone, right in front of him.
He said he approached her countless times to discuss the issue of her obsession with Mawuli, but she didn't pay attention to him.
The particular incident which made him give up totally on their relationship was at the final party. He was with Diane, but she was'nt paying attention to him because she wanted to be with Mawuli.
He later came for the party and Diane quickly left him to be with the actor. She even drove to a hotel with him.
Big Brother Naija 2020 Reunion Show Live Stream June 29, 2020 (Episode 17)
Today's show was all about the twist and turns of Diane and Elozonam's relationship in and out of the Big Brother Naija house.
During the Pepper Dem Reunion show, the show's host Ebuka Obi-Uchendu after airing a short clip of Diane and Elozonam's display of affection while in Big Brother house, gave the two a chance to explain where things currently are with the two of them.
The host of the show, Ebuka asked Diane why her relationship with Elozonam didn't work out.
Former Big Brother Naija housemate, Diane Russet said her relationship with Elozonam didn't work out because he failed to treat her in the manner their colleague, Ike treats Mercy.
According to Diane, Elozonam could be unforgiving. She also made reference to the way Ike always chooses Mercy, unlike what goes on between herself and Elozonam.
She said she envies the way Ike would always choose Mercy no matter the issue they could be facing in their relationship at the time.
However, in a bid to defend himself, Elozonam made it clear that Diane was the one who caused the relationship to fail, because she didn't treat him like a priority.
The reality stars were quite close in Big Brother house and their sweet relationship in the house led to the coining of the couple title "Dialo" to represent the duo's relationship.
Elozonam stated he really cared about Diane and that Diane was the girl he felt connected to when he first came into the house and was feeling a little "socially awkward".
However, he said, she always treated him like an option which made him feel he's the only person in love. He said she was always talking about someone outside the house, who was later revealed as handsome actor, Mulawi Gavor.
Diane in her response said she made it obvious to Elozonam that she liked him and that he [Elozonam] wouldn't deny that. She admitted she was also suspicious of Elozonam's motive in the house at the time because he came in at the 4th or 5th week.
Ebuka then inquired about their relationship after the show. It became immediately evident that the two had not maintained the same close relationship they had in the house after the show.
Diane and Elozonam looked cute together in the house but this drama here rn doesn't make fr. I follow back
🥊#BBNaijaReunion
https://t.co/7Bnw3mGo9N

— Astro 🌍 Studio (@Astro__studio) June 29, 2020
https://twitter.com/i/status/1277724662554857472
Big Brother Naija 2020 Reunion Show Live Stream June 25, 2020 (Episode 16)
Today's show was all about Friends turning situations in the house (Friendzone)
The show started with the host Ebuka asking Diane how she felt about Sir Dee during her time in the Big Brother house. Diane replied that Sir Dee was one of the first people she connected with when she entered the house and she sees him as a brother.
A video of some lovely moments of Diane and Nelson, Tuoyo and Sir Dee was played.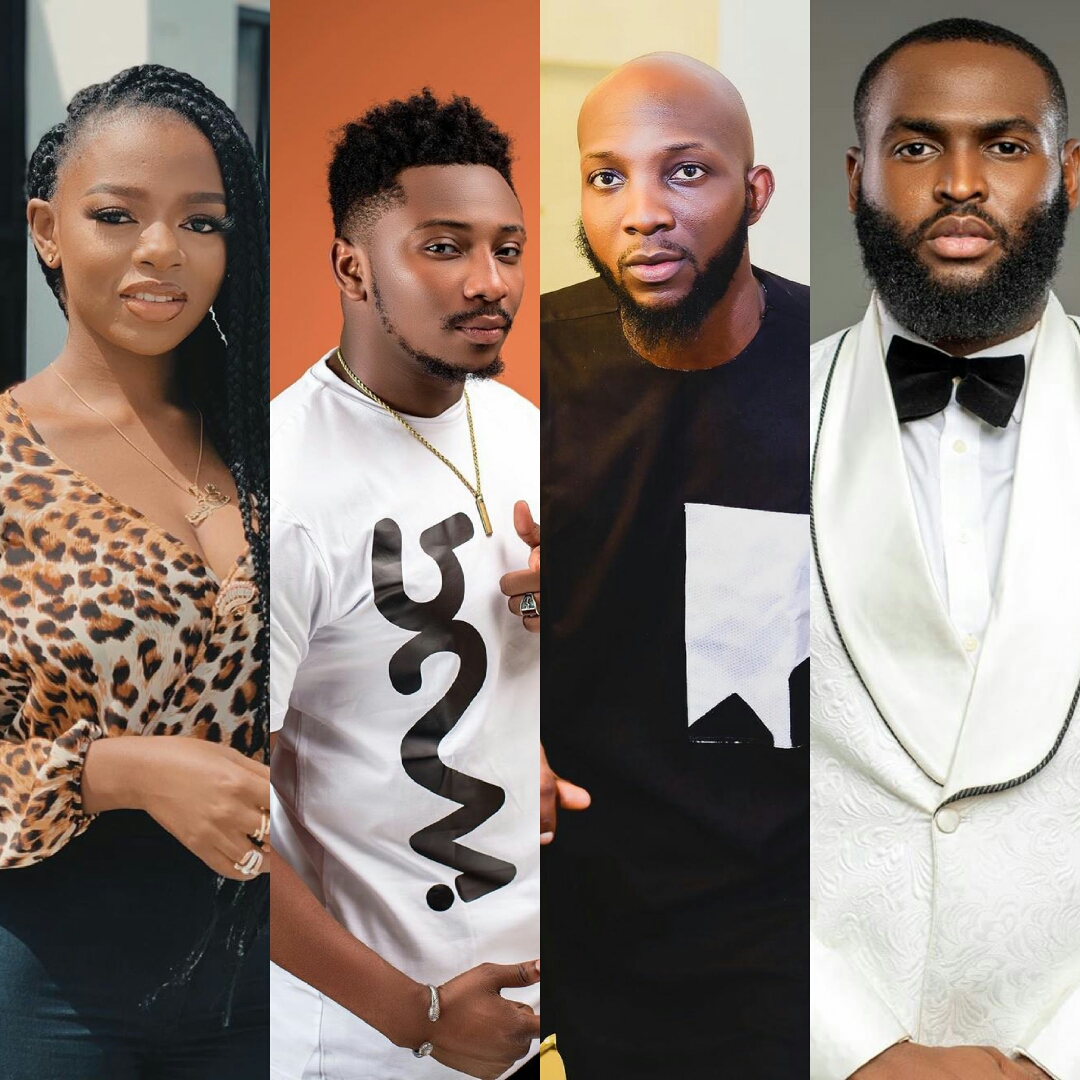 In reference to the video, Ebuka asked Diane how she was cool with the three of them. Diane said she friend zoned Tuoyo because he was all after relationship which is what she never wanted to get herself involved with.
KimOprah responded that Tuoyo was a bit all about relationship and she feel that was the reason Diane friend zoned him.
Ebuka then asked Frodd of his opinion about his observations on Diane, Sir Dee and Tuoyo. Frodd responded that Sir Dee always talk about Diane as a sister. He however said he felt Tuoyo and Diane might have something together even after the show.
Tuoyo responded that Nelson and Diane were always together and cuddling which was a set back to their friendship in the house.
Omashola said he noticed Diane was always emotional each time any housemate gets evicted but she cried most when Tuoyo and Nelson got evicted from the show.
Nelson responded that he liked Diane and she liked him too which was the reason she was quick to conclude that he had something to do with Esther. Though Esther and I were just friend. I liked Diane more and I just wished I reciprocated her feelings, he said.
Ebuka then threw a question to Sir Dee about his relationship with Diane. Sir Dee told the house that his relationship with Diane was just friendship.
In her defense, Diane said she was close to Nelson, and he was the first person she connected with. She also said she noticed Nelson liked Esther more which was why she stepped back. On her view about Tuoyo, she said she knew Tuoyo had a girlfriend outside the house so she never wanted to get involved with him coupled with the fact that he left the show early. "Sir Dee is my brother for life, and Nelson and I are cool", she said.
Tuoyo responded that he likes Diane's personally, but physically she's not his type of lady because he likes chubby ladies.
Nelson likes Diane
Esther likes Nelson
Frodd likes Esther
Nelson likes Diane
Diane likes Elozonam
Tuoyo likes Diane
This one na Octagon not square o😂🤣🤣🤣😂😂😂
#BBNaijaReunion pic.twitter.com/1ETVibrFvr

— Michelle I.⭐️ (@michelle_imagie) June 25, 2020
Another discussion came up when a video of some lovely moments between Esther and Nelson was played. Ebuka then asked Esther why she was devastated when Nelson was evicted. Esther said she was really close to Nelson and he asked her out twice though she said no to his proposal. When asked if she was aware Diane and Nelson were also very close, she said she didn't see Diane in the picture.  She also claimed she asked Nelson couple of times who he liked but he never mentioned anyone's name to her but was surprised to see that Nelson friend zoned her when she left the house.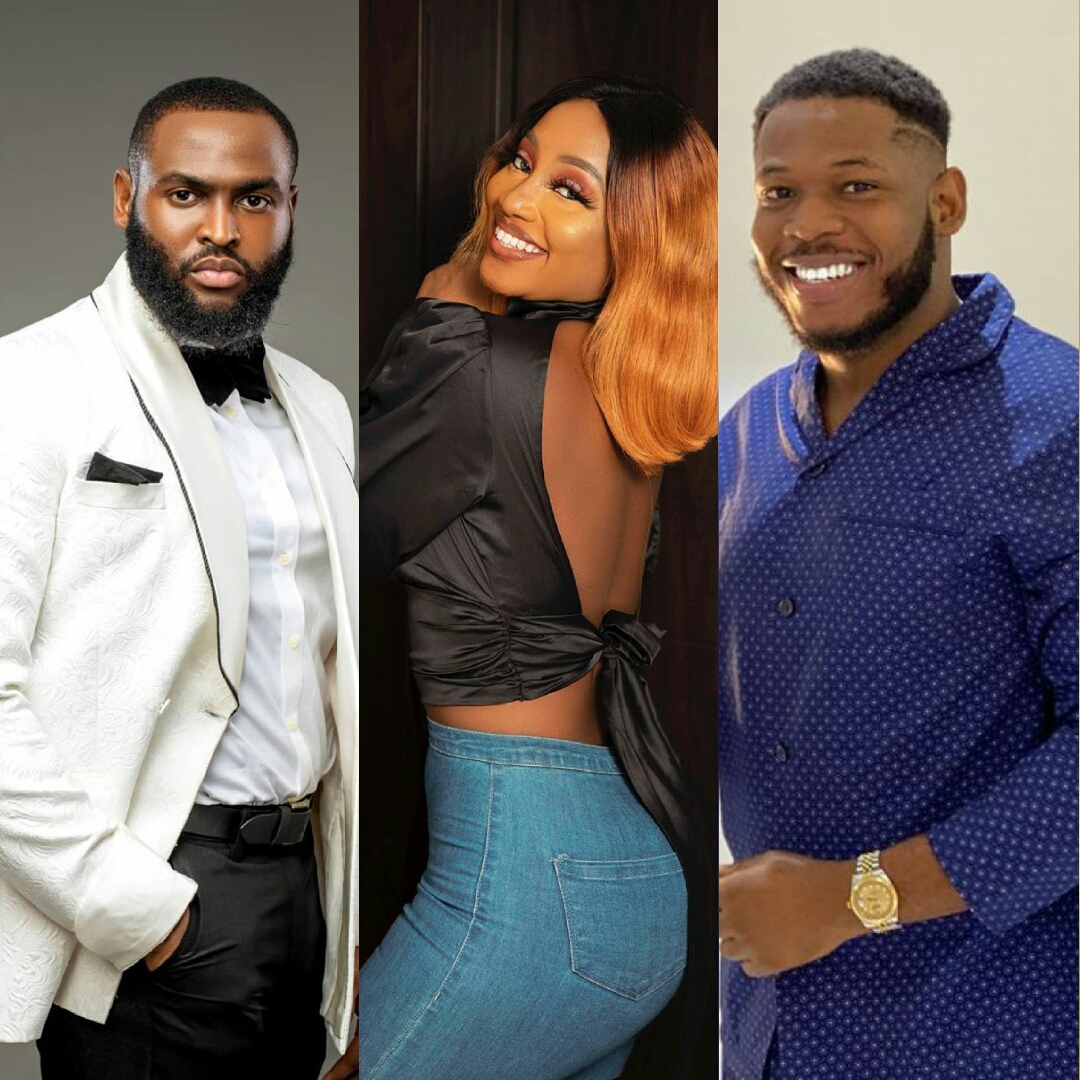 Sir Dee, Omashola and Kim all said they noticed Esther and Nelson's closeness and they were always together. Omashola also Jokingly said Nelson massages Esther's leg 24hours a day.
Ebuka however asked Frodd how he felt being that one of the ladies he like in the show was Esther. Frodd responded that he had a conversation with Nelson that was why he stepped back until Nelson was evicted.
Nelson's response was that he never asked Esther out, and he felt she was playing games. He also said he was shocked when he left the house saw clips of Esther and Frodd getting close even after she said she can't have anything to do with Frodd.
Ebuka the asked both of them the current state of their relationship.
Nelson revealed that he has not spoken to Esther since he was evicted because she made Frodd look so bad to him and when he got evicted, he watched her getting close to the same person she said some nasty things about.
Esther however responded that she has moved on and other housemates asked her to go and hug Nelson which she did.
Big Brother Naija 2020 Reunion Show Live Stream June 24, 2020 (Episode 15)
Highlight of BBNaija Reunion show Episode 15
Today BBnaija reunion show was all about the "pressure" the housemates received after the show.
The show shirted with Ebuka asking the housemates if they were surprised with the fame.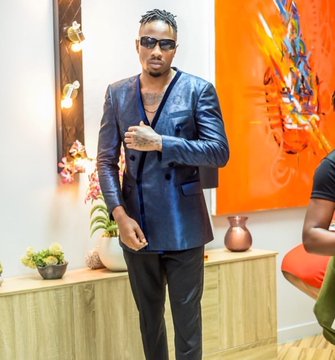 Ike responded that he was all for the money which was the reason he joined the show though he never thought the fame will be like as it is now.
Tacha said she wasn't surprised with the fame because she was a bit famous before she entered the show though she was overwhelmed with the fame.
Ebuka then asked KimOprah if she was surprise with the fame globally.
KimOprah responded that it was cool globally. She narrated how easy it was to get visas and with everyone staring at her when her name was mentioned at the airport. "It was amazing and I was happy", she said.
Enkay contributed that a lady sent she didn't know called to ask for her account details and was shocked when the lady sent a huge sum of money into her account. She also stated that one thing about the show is that people love the housemates.
Seyi jokingly said he I need the blessings other housemates were getting and quoted his bank account number. He stated that most people felt he was rich being the grandson of a formal head of state which made him not to get gifts unlike other housemates.
Ebuka then asked the housemates how they coped with the demands for money from fans
Thelma said each time she get such demands, she always have the need to help. But revealed that the pressure she got was from social media because I actually don't like taking pictures and the is need for her to update her social media channels regularly.
Tacha responded that she felt no pressure to always give because she was actually used to it and when the few times she helped; they don't always reply her after that. She also said most of the promises she received and were made public were actually scams and audio promises and some fans even use such promises to calculate the money her account
Ebuka then asked Mercy how was the pressure from people being the winner. She responded that her family thought the check was ready immediately she got out of the house. "Most pressure I got was people telling me how I managed t win and I don't worth it", she said.
Ebuka asked Omashola how he coped with the pressure of fans asking him for give away because he said a lot about his possessions and wealth during his time in the show. Omashola said a lot even those of people asked him for money even those I didn't know.
Ebuka also asked the housemates how they coped seeing other housemates acquiring possessions after the show.
KimOpara responded that she saw other housemates' success as a motivation.
Ike responded that the pressure he had was from his family. He went further to say that Mercy have a good heart because she never flaunted her endorsement deals and possession at his face. He however revealed that the only competition he had was always comparing his formal self while in the US to his present self and he drove better car and was earning more over there.
Ebuka asked the housemates what they felt was different going in and getting out of the show.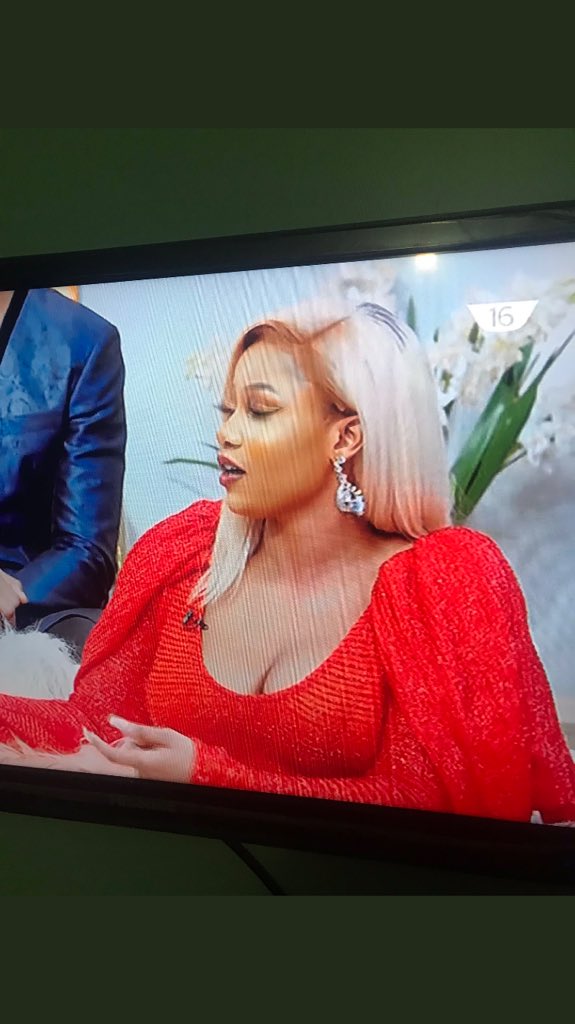 Tacha said the pressure was crazy. Everyone that supported her was on her neck. They were like she hasn't called me yet to appreciate. She said she needed time to get herself together because of the way she was disqualified from the show. "Coming out of the show and seeing the massive support I got from fans got me down the more. There was a lot of pressure", she said.
Venita responded that she wasn't surprised and was actually expecting the pressure because she was a bit popular before she got into the show. She also said she saw it as a second opportunity to do things right and do it better.
The show ended with Ebuka asking the housemates If they have a chance to choose will they choose this life or the one before the show? Here are their responses
Jackye: indifferent
Kim: this life without the negatives
Ike: Indifference (life before now was better)
Mercy: life after the show
Tacha: life after the show
Venita: life after the show
Seyi: life after the show.
Big Brother Naija 2020 Reunion Show Live Stream June 23, 2020 (Episode 14)
Big Brother Naija 2020 Reunion Show Live Stream June 22, 2020 (Episode 13)
Today's show was all about the ex-housemates Social Media affairs
Diane was the first to give her opinion on how she felt with the massive changes in her social media channels. Ebuka asked Diane how she coped with the fame and Instagram followers.
She responded that she was shocked when she left the show and saw her followers when she logged on to her social media channels.
Ebuka then asked Thelma how she coped with hers. She revealed that she was shocked with the number of likes she got when she posted her first picture with so many negative and awful comments. Ike responded to Thelma's comments that he feels most followers just want to become relevant through other people.
A video of the Omashola and Mike was played where Omashola was teaching Mike how to sing and another video of the chiwawa and barking dog scene between Tacha and Omashola was also played. The host Ebuka then asked Omashola why he never gave on Mike's inability to learn the song.
Omashola responded that he felt Mike has this Jamaica gangster kind of charisma and wanted to learn and that kept him going. Responding to the Chiwawa incidence, Omashola said he was shocked to see Mercy and Frodd dancing during the incident and when he came out of the BBNaija house he was surprised to see that there was already a song that was trending with the chiwawa and barking dog incidence.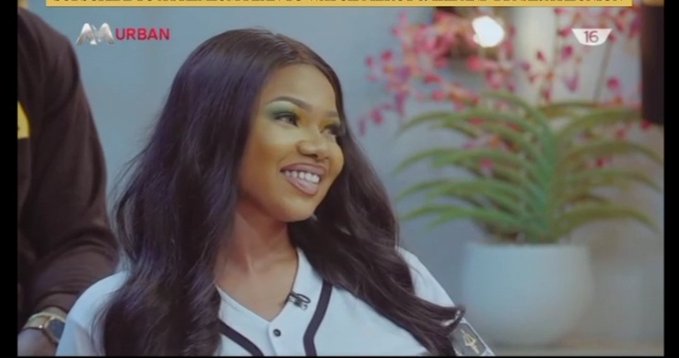 Ebuka then threw a question at Tacha and asked her if she feels her fans are a reflection of her. Tacha responded that her fans relate to her and are protective of her but her fans don't attack other housemates.
Mercy however responded that Tacha Know quite well that her fans attack other housemates. She also stated that sometimes Tacha post and likes comments of her fans attacking other housemates.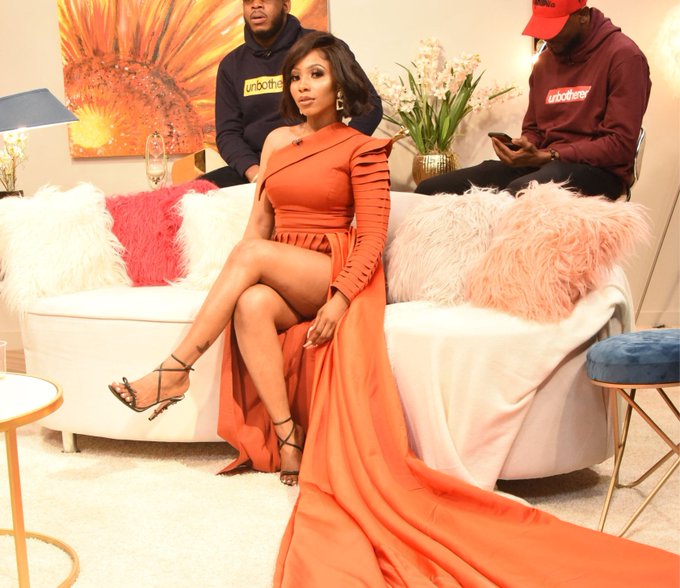 Frodd revealed his thoughts about an incident that happened after they left the show. He said he was cool with Tacha and he launched his clothing brand "unbothered" before Tacha. But when he shared the pictures of his brand on his social media handle, he received a lot of shades from Tacha's fans. This made him to text Tacha to know if they had any issue with him but Tacha didn't respond to his messages. He said this made him to check if Tacha was following him but however noticed she was not and decided to unfollow her as well and unsend the previous message he sent to her.
KimOprah said Mercy fans or those pretending to be her fans dragged her for 3 days which made her to contact mercy and ask her if she was cool with her but it happened that they were cool.
Elozonam replied that in his unbiased opinion he feels Tacha's fans are intense however, Mercy fans are more skilled towards defense and peace than attacks than Ticha fans.
BBNaija reunion episode 13 (22nd June)

Elozonam: Mercinaries are more stilled towards defense than attack unlike Titans

Tacha: Titans don't attack, they protective of me

Posted by BBNaija Daily on Tuesday, June 23, 2020
Big Brother Naija 2020 Reunion Show Live Stream June 18, 2020 (Day 12)
Big Brother Naija (BBNaija) Reunion highlight for Episode 12
Today's show was all about confrontations and fights during the big brother Naija reality show. It started with Ebuka playing a clip of Diane and Tacha in a confrontation. Ebuka then asked Diane what led to the confrontation.
Diane stated that tacha over reacted about the situation and what got her so upset was the fact that Tacha was shouting at the top of her voice over what they could have quietly resolved.
Tacha responded that she Knew the consequences Big Brother stated for anyone that misplaces the box and was not ready to face any punishment of someone else's recklessness. She also stated that Diane poked her during the confrontation.
Diane responded that she never poked Tacha and all she did was to warn her. She asked Ebuka to play the video clip to show if she poked her or not and will gladly apologise if she actually poked her.
Another issue that came up was between Tacha and Seyi. Ebuka asked seyi what went wrong because initially their friendship was inseparable.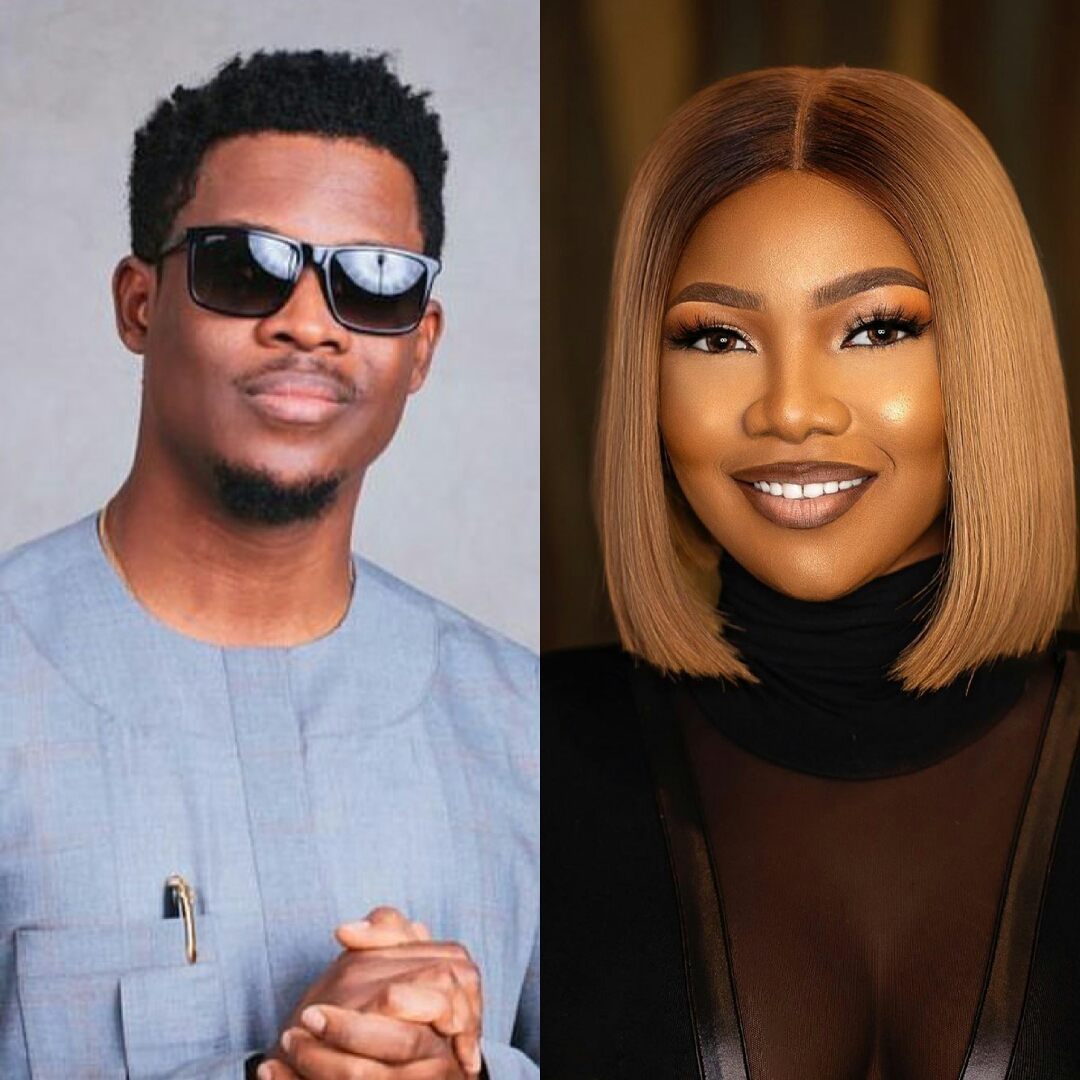 Seyi responded that he didn't really know what happened. He revealed that Tacha just started giving him attitudes. Tacha did not reciprocate the respect he was showing her. So he had to stay away from her.
Tacha revealed she started giving attitudes when Seyi referred to her as prostitute.  A clip of Tacha was played where she was telling seyi and other housemates that what she achieved at 23, seyi wouldn't have achieved it if not for BBNaija.
Seyi responded that Tacha does not understand the true meaning of friendship and respect. He also stated that he has moved on and buried their differences. Tacha replied that they don't have issues and but she's not friends with Seyi.
Another issue that was brought to the house was the degenerated relationship between Avala and Isilomo inside and outside the show. Ebuka then ask Avala what led to the heated confrontation she had with Isilomo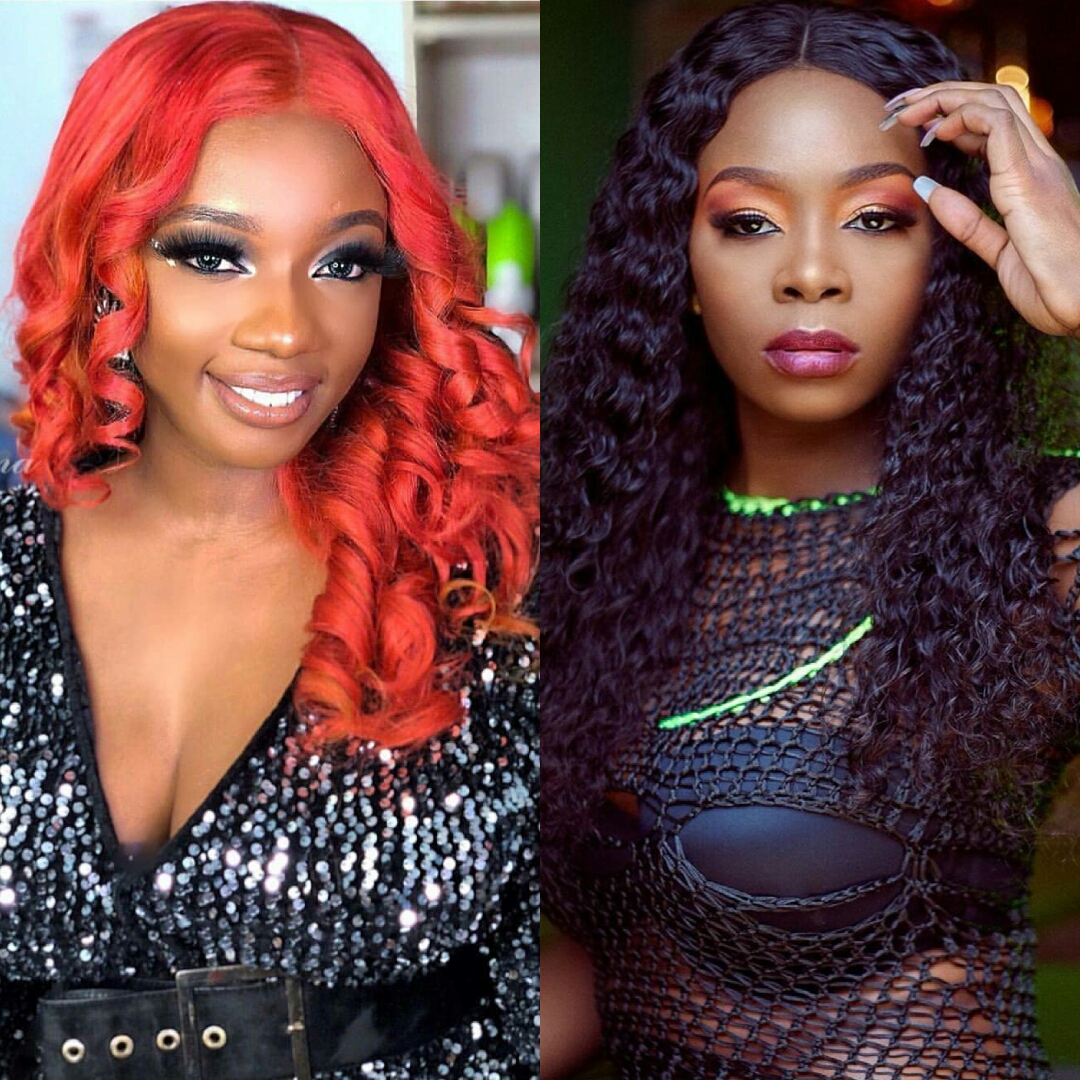 Avala said isilomo is not a loyal friend and didn't stand up to defend her. She revealed she had issues with Isilomo but she didn't owe up to it and also got upset when she didn't inform her about her child's birthday.
Isilomo who joined through Visual aid responded that they don't have any issue. Though they didn't reveal the issue they had earlier, Isilomo said being Avala's friend does not mean she can't disagree with her in some circumstances. However, she expressed her disappointment with Avala for bringing such sensitive issue on National TV just to shame her. She continued that Avala should have told her before now so they could have a conversation about it and not bring such issue on this platform.
Ebuka had to intercept and asked Avala if she's still friends with Isilomo. She responded that with the kind of Attitude Isilomo displayed on the show today, she is not ready to be friends with her.
Big Brother Naija 2020 Reunion Show Live Stream June 17, 2020 (Day 11)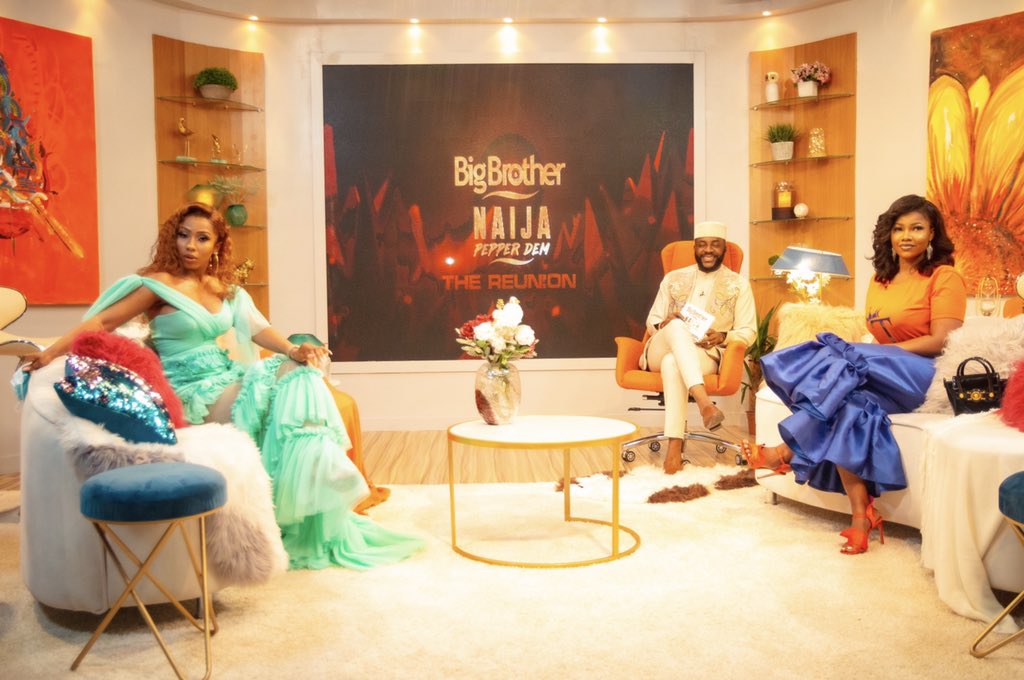 Highlight of BBNaija Reunion Episode 11
Today's BBNaija reunion show featured the two most talked about ex-housemate Tacha Akide and Mercy Eke. This episode was all about moments that defined the season.
Ebuka played a video clip of the circumstances between Mercy and Tacha that led to Tacha's disqualification. After playing the clip Ebuka then asked Tacha what actually happened that led to such heated argument.
Tacha responded that she is cool with Mercy and only congratulated her while they were in the bathroom because it was clear she was going to make it to the end. Though Tacha couldn't point out what actually led to the argument, she revealed that she was under pressure and up for eviction with just a week to the grand finale.
Then Ebuka asked both of them that everyone will notice that they are not cool with each other and this is the first time both of them are sitting together one-on-one. How did both of them degenerate to this extent.
Mercy replied that she is cool with Tacha in real life but not on social media because she feels Tacha do a lot. She continued by saying she practice what she preaches and if she calls anyone her friend, she can never shade that person on social media. She said Tacha is always throwing shades at her on social media. She even revealed she calls Tacha and even did call her on her birthday.
According to Mercy, the first step for them to be friends is to first establish a real relationship outside social media without the knowledge of fans because she finds it difficult to trust Tacha and stated that Tacha do record their conversations which she is not cool with.
Tacha responded that Mercy was wrong to say that she throws shades at her on social media. She also revealed that she followed Mercy on social media but Mercy immediately blocked her
Mercy in response referred to Tacha's comment in one of her post when Tacha was signed by the same hair brand that signed her and Jackye few weeks earlier. She claimed Tacha wrote "Same Deal, Bigger Bag" which she felt it was shade at her. She also said Tacha always share and like comments that are shading her
Tacha responded that she had never at any time thrown shades at Mercy. She claimed she don't handle her social media accounts and even in her interviews, her sponsors always insist she become opposite of what people know her to be.
Mercy claimed she blocked her because she don't pretend about her feelings; you can't be shading someone on social media and still want to be friends in real life. She said if Tacha want a conversation, they should have it without social media and cameras around. Then, they can both build a relationship from there.
Big Brother Naija 2020 Reunion Show Live Stream June 16, 2020 (Day 10)
Highlight of Day 10 (Episode 10)
The host Ebuka asked the female housemates present who they were close to while in the Big Brother Naija house
Esther said she like Diane first and Diane's friendship with Mercy made her to get close to her as well I ended up actually liking her.
Mercy's responded to Esther comment by revealing that she felt Esther couldn't be trusted. This is because Esther, Diane and Mercy had a conversation where Diane disclosed her feeling about Nelson to them. After the conversation next thing Esther did was to become friends Nelson and abandoned them and when Nelson was evicted, she came back.
Esther responded that she felt her friendship with mercy and Diane was coming in between their friendship that was why she went off and on and spent more time with Nelson. When Ebuka asked Esther if she felt she betrayed Diane, she said she didn't feel she betrayed Diane for being friends with Nelson.
Diane in response said she is "girl's girl" and she only blamed Nelson for what happened and that was why she stepped back and when Nelson was evicted, she felt happy. She never confronted Nelson about it. This was why she didn't trust Esther.
Jacky revealed that she didn't believe Esther liked Frodd because she never reciprocated the feeling and was after Nelson but only went back to Frodd when Nelson got evicted.
Ebuka asked Venita what is her view regarding Esther. She also said she didn't believe Esther liked Frodd but when they kissed on stage, she was happy for Frodd that at least he has gotten what he wanted.
Mercy responded that she felt Esther used frodd. She claimed she spoke to Esther about Frodd and she told her she didn't like him. Even the kiss Esther had with Frodd wasn't real.
Remember this kiss?

Please help us give it a name🤣#BBNaijaReunion pic.twitter.com/uSZPa6z6MO

— DStv Nigeria (@DStvNg) June 16, 2020
The show ended with Ebuka introducing a Game where he asked the housemates the questions below for each housemate to answer.
Who do you trust the most?
Mercy said Diane
Who gossiped in the house?
Tacha said everyone gossiped except her
Who did you get along with the least in the house?
Mercy said she is a social butterfly, and got along with everyone
Big Brother Naija 2020 Reunion Show Live Stream June 15, 2020 (Day 9)
Highlight of Episode 9 (Day 9) show
Ella says she was misunderstood a couple of times in the Big Brother House
Avala says Ella is a difficult, sensitive person.
Avala reveals Ella blocked her on social media.
Avala says Ella always complain about her hustle without actually doing or achieving it.
Avala complained that Ella shaded her on radio.
Ladies that have each other's back
Ebuka asked the housemates to name a lady that got other lady's back. They all responded that no lady got another lady's back
Venita: All the ladies wanted to win so they never got each other's back. She revealed Jackye had her back. She also said she got all the lady's back.
A video of Thelma and Tacha Fish Drama was played
Thelma: it was a genuine confrontation, though I didn't take it seriously.
Tacha: I responded based on how she reacted to the situation. I didn't over react.
Jackye: Enkay and Venita are like sisters to me.
Tacha: I think jackye was cool
Kim reveals that Ella told her about Tacha's body odour.
Ella frowns at Kim for bringing what she told her secretly to national TV
Ella apologises to Tacha. Says I'm a changed person now and what happened during the show was just an experience and everyone should move on.
Tacha forgives Ella and ask everyone to move on.
Big Brother Naija 2020 Reunion Show Live Stream June 11, 2020 (Day 8)
Avala said Kim was Fake
Isilomo and Avala does not give a fuck about each other
Nelson was just saying "Okoto"
Thelma threw shades at Tacha and Titans
Big Brother Naija 2020 Reunion Show Live Stream June 10, 2020 (Day 7)
There was a lot of drama and face off in the Big Brother Naija Day 7 reunion show between Mercy Eke the winner of the season 4 show and Omashola Oboroh who emerged as 3rd runner-up.
The drama started when the host Ebuka told Omashola that there are clips of him gossiping and went further to show a video clip of him and fellow housemate Seyi gossiping in the garden. Omashola in defense slut-shamed Mercy by saying she flaunted her body and tried to get 2face and Don Jazzy's attention when they visited them in the Big Brother Naija house. He also mentioned that Mercy told Don Jazzy she's a video vixen when he asked her what she wants him to do for her.
Another video of Mercy was played which showed her complaining bitterly that Omashola came into the bathroom when Ike and herself was bathing and threw condoms at them. Mercy got furious at the part where Omashola said all the condoms in the house are exhausted because of Ike and her. Omashola responded that he took it as a joke and there were no hard feelings between them.
Omashola had to explained that when he entered the bathroom, he saw Mercy and Ike naked and had to throw a pack of condom at them jokingly. Mercy got furious and attacked Omashola but other housemates had to interfere to calm the situation. Mercy then accused him of slut-shaming her at the diary session calling her all sorts of names like prostitutes and when he leaves the diary session he will pretend as if nothing happened. Mercy also said she was expecting Omashola to apologise to her when they left the Big Brother House but he never did.
Avala had to come in to calm the situation when she noticed the situation was getting tensed and out of control after Mercy confronted Omashola. Avala told Omashola that it was wrong to call Mercy a prostitute and all he should have done was to accept the blame and apologise.
In response, Omashola blamed his actions on the fact that he was angry and upset and he said all that to get back at Mercy because he felt it was the only way to reach out to her. Then, he went to mercy and apologized. He also told the Mercy's fans to stop sending him threat messages since he has apologized.
Big Brother Naija 2020 Reunion Show Live Stream June 9, 2020 (Day 6)
Big Brother Naija 2020 Reunion Show Live Stream June 8, 2020 (Day 5)
Big Brother Naija 2020 Reunion Show Live Stream June 4, 2020 (Day 4)
Big Brother Naija 2020 Reunion Show Live Stream June 3, 2020 (Day 3 Highlights)
Today's show started with Ebuka asking mercy a question which was one of the talking points during the show. He asked why Mercy had to come to the show with so many clothes. Mercy responded by saying it was her normal lifestyle that she never repeats clothes. She continued by saying it was her usual culture and have always hated repeating cloths.
The housemates were asked to name who they felt bragged during the show. The response saw Seyi, Tacha and Omashola top the list.
Jackye aired her opinion when asked if she bragged with her intellectual capabilities while in the house but she denied it right away. She said "I didn't intimidate anyone or show off my knowledge".
Nelson and Diane who joined the show through virtual aid were also asked to respond on claims that Omashola bragged while in the house. Nelson denied the claim but on the other hand, Diane stated that at a point Omashola bragged and showed off his personality.
KimOprah was asked if she felt Tacha bragged and showed off while she was in the house, she responded that Tacha bragged and gave a situation where Tacha made a statement that the rest of the housemates followed her into the show while they were being introduced in the Big Brother house.
Venita supported KimOprah's claims that Tacha brags a lot which is unknown to her and it has nothing to do with her confidence and the other person's insecurities as claimed by Tacha. Frodd responded that bragging is explained based on someone's personal insecurities which Ebuka was quick to disagree.
More to Unfold in day 4. Watch out!
Big Brother Naija 2020 Reunion Show Live Stream June 2, 2020 (Day 2 Highlights)
The housemates were asked to name who they felt was totally original during the show. Majority of the housemates named Diane as the character she showed during the show also manifested even after the show.
Tacha: I'm Too Original to Copy Anyone
As the Day 2 of the Big Brother Naija reunion show for 2019 ex-housemates moved further, Ebuka threw a question to Tacha asking of her opinion on the accusation from fans of the show that she played the script of ex-housemates of the show like Cee-C and Tboss.
Tacha who looked caught off guard by the question claimed that she is too original to act the script of another person including the likes of Cee-C and Tboss.
According to Tacha, she believed coming into Big Brother Naija reality Tv show and wanting to be another person will be something that totally won't work for her.
Omashola: I never Played Efe's Script
Omashola refuted accusations that he played the role of Eje Ejeba who was the winner os the season 3 edition during his time in the show. He claimed that he has never been a fan of Big Brother Naija show and have never watched the show prior to his entry in to the show.
He went further to say he couldn't have acted a script he knows nothing about even after Ebuka drew his attention to how he unnecessarily screams the word "WARRI" while he was in the house.
He also expressed that he was pleased because his character in the house worked for him and earned him the 4th position.
Thelma & Esther Drama
The housemates were asked to name who they felt was not supposed to be part of the show. While other housemates were reluctant in mentioning a particular name, Esther was bold to name Thelma. However, her replied wasn't pleasant to Thelma which made her reply that Esther wasn't even supposed to be featured in the show.
Big Brother Naija 2020 Reunion Show (DAY 1 Highlights)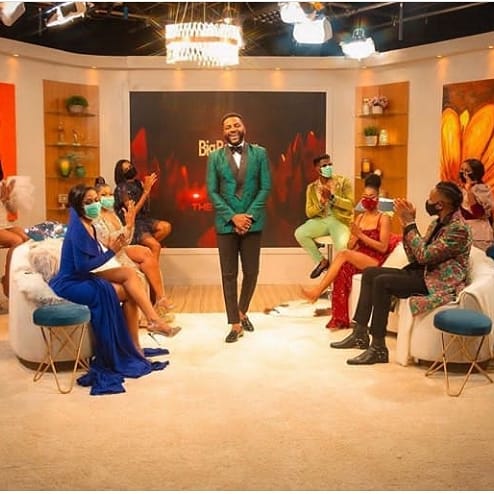 The Big Brother Naija 2020 Reunion show for former bbnaija season 4 "Pepper Dem" housemates started on Monday, June 1, 2020 with the introduction of 10 housemates. Ebuka Obi-Uchendu who is the host of the Big Brother Naija Reunion show featured ex-housemates of the fourth season tagged, 'Pepper Dem.'
The housemates include; Jackye, Esther, Frodd, Venita, Seyi, Omashola, Kim Oprah, Tacha, Mercy, and Ike were the first 10 housemates to be introduced into the BBNaija Reunion house while Nelson, Joe, Diane, Tuoyo, Elozonam and Thelma joined virtually.
Day 1 of the show started off with the host Ebuka asking the ex-housemates what their expectations was for the reunion show and it was quite clear their interests align perfectly with the viewers who are all waiting for the drama and controversies that come with the reunion show.
The show also featured some interesting scenes from the Big Brother Naija season 4. The scenes include Veto Power Game of Chance, Bet9ja Coins, the splitting of housemates into the Icons and Cruisetopia teams, Big Brother Naija Games or Nomination Tasks.
More interesting scenes will follow in Day 2. Stay tuned!
How to Watch Big Brother Naija Reunion Show 2020
The Big Brother Naija reunion show will premier on 1st of June, 2020. DSTV and GOTV subscribers will be able to watch the show on the following channels.
DSTV – Africa Magic Urban and Africa Magic Family
GOTV – Africa Magic Family Channel 2