Big Brother Naija (BBNaija) Season 5 May Start on July 19, 2020
Big Brother Naija (BBNaija) season 5 starting date is one of the major questions frequently asked by the fans of the show. According to new details I received, the show is likely to start in July, 2020.
Currently, the organisers are making preparations for the commencement of the season 5 edition of the Big Brother Naija reality TV show. There are adverts on media houses regarding the commencement of the show.
Usually, before starting a new season of the show, a reunion show of the previous season is organised which features all the housemates of the previous season. The reunion show brings highlights of notable events that happened in the previous season.
As you may have known, the reunion show for the season 4 housemates is currently ongoing and it is aired from Monday to Thursdays on DSTV Africa Magic Urban channel and GOTV Africa Magic Family on channel 2.
New details I received from Betway which is one of the sponsors of the show revealed that the Big Brother Naija Season 5 reality show will start on Sunday 19th July, 2020. Betway is the official sponsor of the Big Brother Naija season 5 reality show.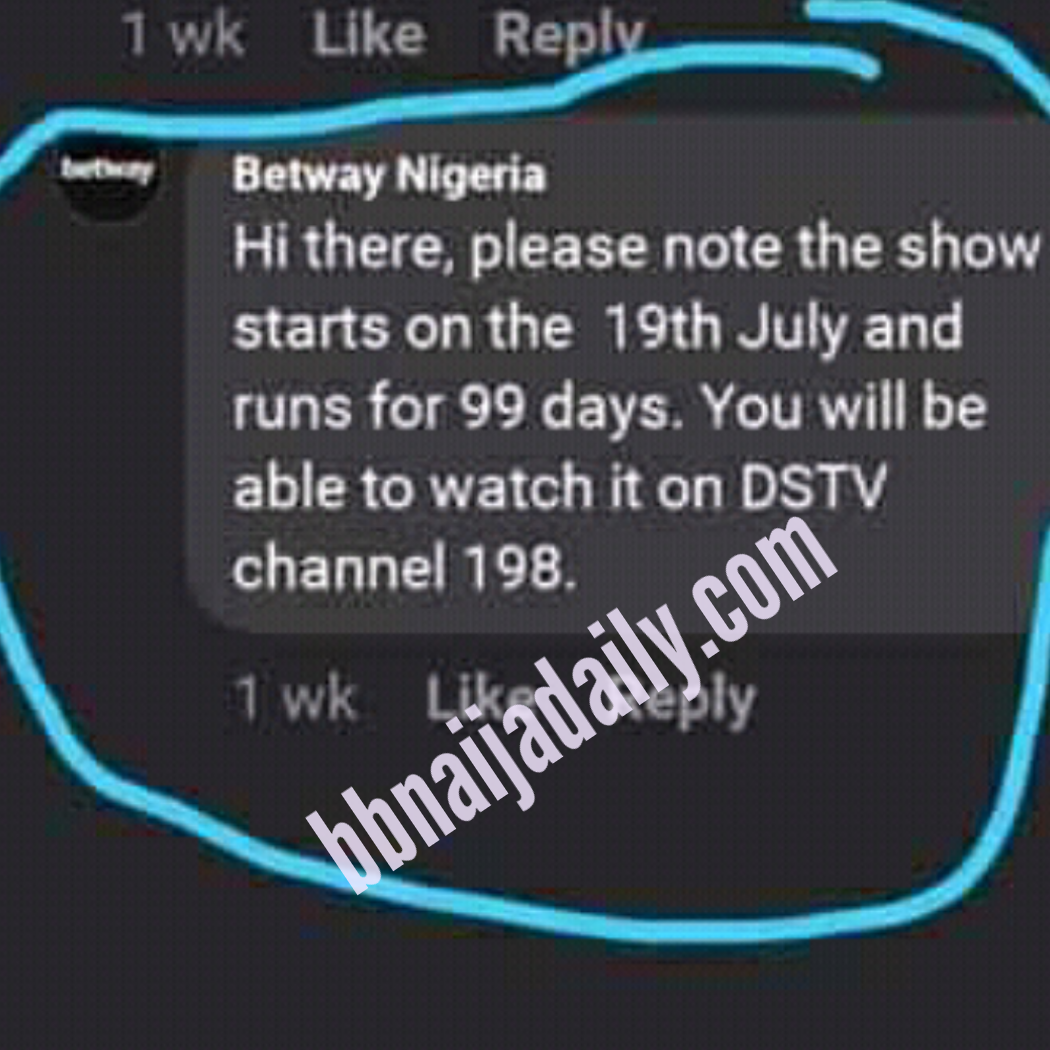 Auditioning for new housemates have started and the online application have closed. The second phase which is the Physical Audition will start this week and may extend till end of the month. The Physical Audition will entail all applicants who where successful in the online application phase to go to Lagos where the physical auditioning will hold.
Details of the dates and venue of the Big Brother Naija Season 5 audition will be communicated via email to all applicants whose application were successful.